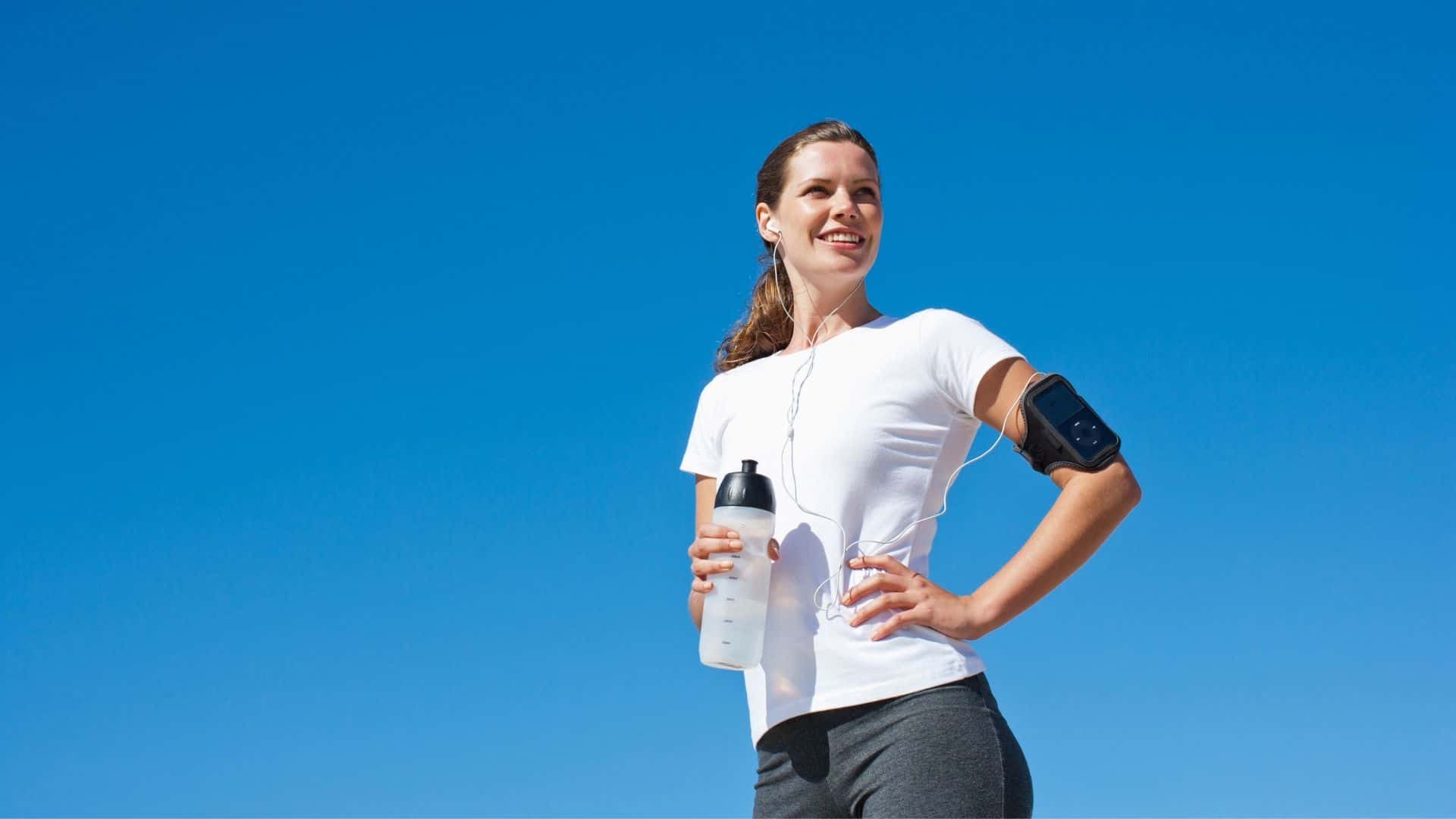 When going to the beach our focus is usually on the bigger items such as surfboards and umbrellas. We want to know if we picked the right size surfboard or if the beach chairs are steady enough. Seldom do we stop to think about the specifics of the smaller but equally important items such as water bottles.
The truth is packing the right water bottle is just as important as packing the right swimwear. Whether it's your ice-cold water or steaming hot tea or coffee, you want a water bottle that'll keep your beverage hot or cold all day long.
How will you manage your beverage temperature and keep sand out? We'll answer these questions and more as we review some of the best water bottles for the beach on the market today.
Comparison Chart
Hydro Flask Vacuum Insulated Stainless Steel Water Bottle Wide Mouth with Straw Lid (Mint, 32-Ounce)
S'well 200115111 15 oz S'ip Insulated, Double-Walled Stainless Steel Water Bottle, Crab Walk 15oz, 450 ml
S'well Vacuum Insulated Stainless Steel Water Bottle, 17 oz, Aquamarine
Simple Modern 17oz Wave Water Bottle - Stainless Steel Double Wall Vacuum Insulated Reusable Leakproof Thermos Pattern: Carrara Marble
Best Water Bottle for the Beach Reviews
​1. ​Hydro Flask Double Wall Insulated Water Bottle
Review
Keeping water cold while you're at the beach can be tricky, but it is one of the best ways to ensure that everyone stays hydrated. Rather than spending a lot of money on ice or constantly running back and forth to the hotel room to get cold water, buying and using a Hydro Flask is a great way to ensure that everyone is well hydrated.
The Hydro Flask has double wall insulation that is vacuum sealed to ensure that it doesn't leak or lose its ability to keep water cold. This is not an ordinary water bottle, as it has been designed to keep cold drinks cold and hot drinks hot for a much longer time than typical water bottles.
Not only will the water stay nice and brisk when stored in a Hydro Flask, but it tastes great thanks to only being in contact with BPA free plastic and stainless steel. The 18/8 stainless steel used in production is food grade and recognized for being incredibly pure and strong and won't allow flavor transfer, which means that users don't have to worry about drinks changing flavor or having a strange odor.
Unlike other water bottles that easily get damp due to condensation, the Hydro Flask has a special powder coating on the outside that prevents condensation and ensures that users can easily grip the bottle. This coating is attractive and durable and adds to the beauty of the Hydro Flask, helping users easily pick it out of a crowd.
Additionally, Hydro Flask bottles have a wide mouth straw lid that makes it much easier to grab a sip on the go. The lid works with all wide mouth bottles and can be easily swapped between Hydro Flasks as they are washed and used.
The lid not only contains a large straw that is easy to use, but it also has a loop that makes it easy to hook the Hydro Flask to a pack, freeing up precious backpack space and ensuring that users don't have to hold their bottle when on the move. This hook is formed out of the BPA plastic and it is surprisingly durable.
While the Hydro Flask does need to be hand washed only using hot and soapy water, this helps prevent any damage that may occur if the water bottle was placed in the dishwasher. Additionally, this makes it easy for users to assess their Hydro Flask for any damage that may have occurred since the last time that it was washed.
​2. ​S'ip by S'well Vacuum Insulated Stainless Steel Water Bottle
Review
Who said you can't sip in style? The bottle comes in varying sizes from 10-64 oz. The size you choose is really a matter of personal preference depending on how much you want to drink and how long you'll be at the beach.
It also comes in a number of playful designs and vibrant colors to match any mood or outfit.
By selecting this water bottle you can expect to keep your drinks cold for 24 hours and hot for 12. It's double walled to eliminate condensation so your bottle won't 'sweat' on your hands or in your bag. This double-wall exterior with a vacuum seal between the walls is designed to guard the temperature of your drink. Your bottle has no medium for the heat or cold to transfer through so it stays constant.
You'll agree insulation has to be one of the most important factors to consider if you want a bottle that maintains your drink's temperature regardless of the weather conditions.
This water bottle is made of stainless steel which is BPA free and tested for healthy hydration. However, the opening may not be wide enough for some people to drink comfortably.
For a bottle you might be carrying around on those long strolls on the beach it must be comfortable to move around with easily. It would have been ideal if the bottle had a wide lid and easy-to-carry handle to make your life a lot easier.
​3. ​S'Well AQST-17-A17 Vacuum Insulated Double Wall Stainless Steel Bottle
Review
With three sizes to choose from, you're guaranteed to find a size that serves your needs. Its versatility is one of the reasons it made our top three selection. It comes in 9 oz., 17 oz., and 25 oz. sizes.
It features a double wall designed to keep your beverages cold for 24 hours and hot for 12.
Although the bottle is coated with an extra layer of copper which helps eliminate condensation when placed in a bag, it might dampen other items because of 'sweating.' Like the vacuum insulated bottle reviewed above, it's also made of premium-grade BPA free stainless steel.
A bottle made with pro-grade stainless steel is best suited for the beach. Why? This type is well known for its purity and protects against flavor transfer. Plastic bottles, though cheaper, are known for retaining odors.
The design of this bottle means you don't have to use it at the beach only but you can also use it during yoga or a long meeting.
You'll also appreciate that it's backed by a 1-year warranty.
​4. ​Simple Modern Wave Bottle
Review
Here we have a tumbler that's vacuum sealed with copper insulation. This water bottle has two lids included; one has a straw and the other is a flip lid. A bottle with a flip cap is not only convenient and secure, but effective at keeping foreign objects out of your drinking water such as sand and insects.
This bottle does manage to keep your drinks at the desired temperature always. Because of the materials used your bottle won't sweat or be hot to your touch.
The design also makes it easy to drink from. You can drink your favorite drink with ease thanks to the straw lid. Prefer coffee? You can use the flip lid. And the lids are leakproof so no messy dripping.
It's powder coated making it durable. And the insulated cup is made of premium-grade stainless steel. Worried it'll rust? This water bottle is FDA approved and will never rust, meaning no bad metal taste in your mouth.
​The Verdict
Let's face it; at the end of the day you want to enjoy your hot drink, hot and your cold drink, cold. If it has more useful features such as non-sweating abilities, that's a bonus. In our opinion, the Simple Modern Water Bottle provides you with the basic features and more.
Apart from keeping your beverages at the desired temperatures, it gives you two options of lids. Whether you want to use it for a hot cocoa or for your soda, you'll have a convenient option.
You can use it comfortably as it won't burn your fingers if your coffee is too hot. To top it off, it's FDA approved so you're safe. And you won't have to worry about that awful metallic taste that comes with most water bottles. So choose one and make your vacation an even more pleasurable experience by taking your favorite drink to the beach.