Are you looking for the best wakeboard for an intermediate rider, or a guide to help you navigate the many options on the market today? You've come to the right place! Once you've discovered the joys of this fun and convenient beach sport, hitting the waves has never been better. Wakeboarding is a fun and exciting ocean sport enjoyed at beaches around the world, which feels like an exciting combination of snowboarding, skateboarding, and surfing.
Each board on this list comes with an array of different features, making them ideal choices for intermediate wakeboarders. From the materials used in construction, to the boards shape and size, understanding which type of board best suits your needs is easy using our quick buyer's guide below. Keep reading for some of the most highly rated and reviewed wakeboards on the market today, to get you hitting the waves in no time! 
Top Wakeboards Comparison Chart
Standard Wakeboard by Josh Twelker
O BRIEN 135 SYSTEM CLUTCH
Hydroslide Black Widow Wakeboard
Full Throttle Aqua Extreme Wakeboard
Center Mounted Flank Fins
Front & Rear Removable Fins
160 Pound Weight Capacity
180 Pound Weight Capacity
200 Pound Weight Capacity
210 Pound Weight Capacity
Standard Wakeboard by Josh Twelker
160 Pound Weight Capacity
O BRIEN 135 SYSTEM CLUTCH
Center Mounted Flank Fins
180 Pound Weight Capacity
Hydroslide Black Widow Wakeboard
Front & Rear Removable Fins
200 Pound Weight Capacity
Full Throttle Aqua Extreme Wakeboard
210 Pound Weight Capacity
The Best ​Wakeboard for ​Intermediate Riders Reviewed
1. ​Standard Wakeboard by Josh Twelker
Review
Some of the best wakeboards to ever grace the water are those which have been made for fans of water sports by other devoted fans. And they don't come much more devoted than Josh Twelker who happens to be one of the most accomplished wakeboarders on the scene right now.
This is great news because it means we can only look forward to great things with this wakeboard which promises to be every fan's dream, but it has a unique story, too.
The aptly named Standard Wakeboard is both impressively lightweight and durable thanks to the closed cell polyurethane foam used in its manufacture with Josh promising that it is even capable of withstanding the rigors of professional wakeboarding. Its continuous rocker means that you will not only be able to look forward to a consistent and even ride on the water, but will also be able to enjoy loads of speed as well.
Additionally,  this board comes with fins that are great for additional stability.  Best of all, they are also detachable, providing you with greater control over your overall wakeboarding experience.
This wakeboard is highly rated and reviewed because riders enjoy some of the mellowest landings, thanks to the special 'V tech' feature at its tip and tail. All this and much more make it the perfect choice for you and the ideal product for the next step in your mastery of this fun ocean sport.
2. ​O BRIEN 135 SYSTEM CLUTCH
Review
The next item on our list is brought to you courtesy of O Brien. This veteran in the water sports industry considers the several decades it has spent in providing gear to fans to be particularly well spent. It also prides itself on knowing just what you need to have great fun on the water.
It is a bold promise which it completely fulfills in this case - and in it's style too. The O Brien 135 System Clutch features a superbly buoyant foam core which is ideal for getting out of the water with ease. Additionally, its rocker line flows in one continuous curve from one end to the other ensuring you will be able to control the board effortlessly and pop just as easily too.
This board also comes with dual channels and mounted fins meaning edging and tracking will function like a dream.
In regards to weight limits with this board, it is no less impressive than the previous item on the list. Especially since it is capable of handling between 100 to 180lbs, making it ideal for both teens and adults alike.
Perhaps best of all, it also comes with a pair of clutch boots, saving you the time and expense of having to go hunting for the perfect fit.
3. ​Hydroslide Black Widow Wakeboard
Review
If it were necessary to judge a wakeboard by its aesthetics, our third option on this list would score pretty highly with its gray, white and red theme and bold logo style.
Thankfully, it also scores pretty highly when it comes to the core features which are essential for an amazing wakeboard for fans of the sport with intermediate skills. This board is great for riders because it features awesome lace-up binders which will ensure maximum comfort, as you'll be able to decide just how tight or loose you want them to be.
The board itself actually comes with a modified twin tip design and is capable of catering to weights of 200lbs, which is rather impressive. It also comes with fins which will ensure you can exert as much control as you desire on the board, making executing your favorite tricks as good as it gets!
​4. ​​Hyperlite New 2019 Wakeboard Destroyer
Review
One feature that really sets this board apart from others on the market is that it offers a three stage rocker. This not only provides a stable and flat platform for users to keep their balance, but it also makes it easier for users to explode off of the wake. This gives riders the confidence and control that they need to perform great tricks with ease.
The mellow edge is located right under the feet cups, and it gets a little bit sharper in the tail of the board. This makes it possible to catch free rides while in the flats, and also provides a great edge when turning. The design and impressive control are possible, thanks to the great construction of the board, which is perfect for beginners up to advanced riders.
Thanks to the speed lace quick system on the boots, you can easily get in and out of them by pulling the lace once. This means that you won't spend as much time worrying about how to lace your shoes correctly, as the quick cinch locking system takes care of this for you. This makes getting the perfect fit easy.
Finally, the dual density foam footbed was created specifically to provide exceptional cushioning. It has added support in the right areas so that users won't ever feel out of control or like they are unable to land without being in danger. The added support doesn't add too much weight, but it simply makes the board more stable and boosts confidence.
​5. ​​​Full Throttle Aqua Extreme Wakeboard
Review
Not only is this wakeboard designed for users of all abilities and ages, but it is very easy to set up and start using right away. It features an impressive design that makes it perfect for beginners who need a little additional support when they are out on the water, as well as for more advanced users who are ready to push themselves in catching waves.
One feature that sets this board apart from other similar options on the market is that it features a number of defined channels. These channels run all of the way along the length of the board, which helps to increase the security that users feel when they are on the water.
These channels provide a lot of stability and make it easier for riders to control their board and keep the edge from dipping into the water. Thanks to the continuous rocker design of this board, it's easy for all users to lift up and off of the wake without feeling like they are out of control. This is one of the reasons that this board is great for beginners who need a little extra control and support while they advance in their skills.
The lace-up boots offer plenty of stability and support for the ankle, which helps to keep you on your feet, and does a wonderful job preventing falls and injuries. Since the boots are easy to tighten and loosen, multiple users can share this board with ease.
Choosing the Wakeboard That's Right for You: Buyers Guide 
If there's one thought which has probably crossed the mind of every wakeboarding fan, it's the possibility of finding that one board which will make all their dreams come true. And the chances are that you're thinking about it right now. Especially given that your skill level has climbed up a few notches making the question more relevant than ever. That one board which will respond perfectly to every move you make, enabling you to execute your favorite tricks to the speechless admiration of beginners and pros alike.  And that's what makes this list worth going through. Because each board featured on it possesses every feature necessary to make all your wakeboarding wishes come true.
But as always one of them will outshine the rest, and by the end of this article you will know which one is right for you.
Here are the key features to search for when investing in a wakeboard for intermediate skill levels:
Style and Design
Although it is fun to have an aesthetically pleasing board, or one funky to fit your style, the style and design are much more important to consider when looking to hoan in on your wakeboarding skills. The design of the board you choose to invest in plays an important role in the level of the wakeboarder using it. 
For example, some boards feature special asymmetrical heels which are designed to assist beginner riders with their control of the board. This type of feature isn't necessary with intermediate riders, and can actually hinder your ability when progressing in your skill set. Additionally, you'll find features that are specifically designed to increase stability for riders in an intermediate skill level like grip-and-release channels and hulls. 
Size
When deciding on the right wakeboard for your needs on the water, deciding the right size is a great first step. A board that is too small for you as a rider will easily sink, and make catching waves difficult. On the other hand, a board which is too large for the rider will make tricks like spinning and jumps more difficult. 
Most manufacturers offer sizing charts that help you determine the right size for your body and needs on the water. If you'll be sharing the wakeboard with another rider, choose a size that'll be a good size for both. Typically it causes less trouble for a smaller rider to adjust to a board that's too large than the other way around. When a rider is too large for the board they're riding, it'll sink with ease and cause problems catching waves. 
The Fin
The fin plays an important role in creating stability and drag while riding a wakeboard. Beginner boards often feature wider fins for ultimate stability on the water, while more advanced boards typically feature much thinner fins which allow for superior agility while riding. Consider your needs on the water, and what style of fin is right for you, and this will help you choose the right fin style. 
Cost
Advanced and expert wakeboarders who surf every day, or for a living, are likely to spend the extra money on top-of-the-market wakeboards which is perfect for the rider. Beginners who only visit the water occasionally and recreationally, on the other hand, might be best investing in a less expensive but still quality and well-designed option before advancing to an advanced board. Consider your needs on the water, and your budget, to choose a wakeboard price range that is right for you.
The Verdict
Each wakeboard on our list comes with an array of features which make them the ideal choice for intermediate level wakeboard fans.However, if we had to recommend one above the rest for a sublime experience on the water-  it's Josh Twelker's Standard Wakeboard.This board is because it is an excellent example of the magic that occurs when a devoted fan decides to pour their passion for the sport into creating an amazing product for other fans just like themselves.
Here we have a few reminders of what makes a wakeboard the best option for your needs on the water:
Light and durable as a result of being manufactured from closed cell polyurethane foam.
Detachable fins for greater control and versatility.
Continuous rocker for a consistent and even ride.
If this guide has helped you choose which intermediate skill level wakeboard is best for you, let us know in the comment section below. And check out our other wakeboarding guides like the best beginner wakeboard, how to size a wakeboard, and choosing between wakeboards and kneeboards. Our goal is to make your experience hitting the waves the best one possible!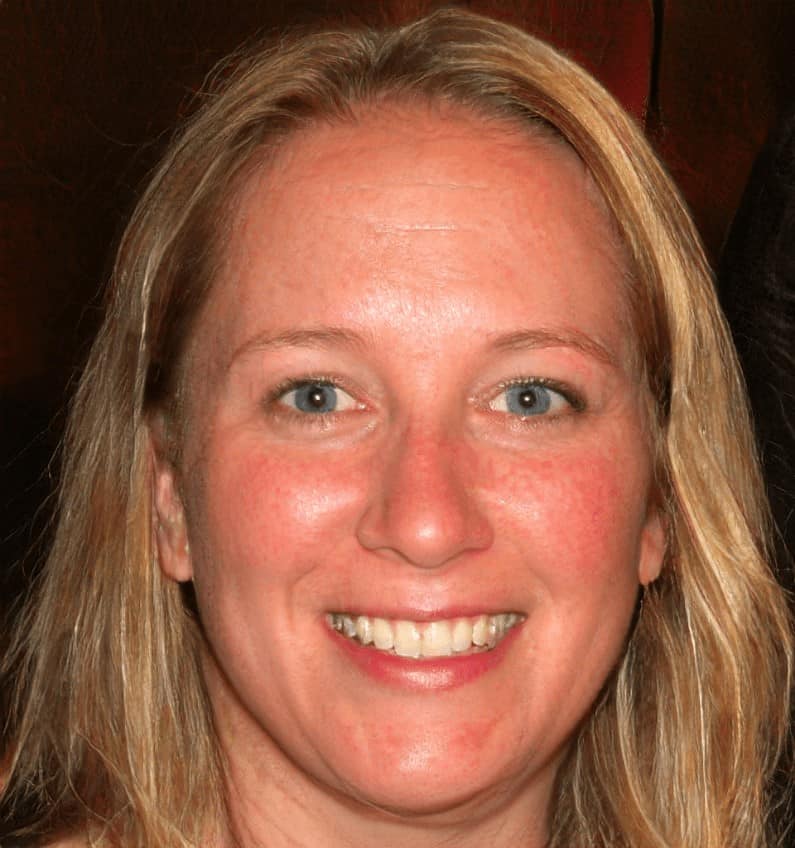 Megan Jones leads the editorial staff of Seaside Planet. They are a multidisciplinary team of outdoor adventurers, water sports lovers, and passionate beach goers. You can learn more about Meg and the rest of the editorial team here.