No matter how much effort you put into trying to keep sand out of your beach house, it always seems to find a way into your living space. Once sand is in the house you are faced with what can be an overwhelming challenge to get the sand out of your rugs and carpets, and off your wood or tile floors. You may have attempted to sweep, swiffer, or just ignore the problem, none of which addresses the issue satisfactorily.
Sand is microscopically sharp and on wood floors can dull and damage the covering. On tile floors it can seem like you are simply pushing it around rather than actually removing it. Carpets may create the most difficulty in removing sand adequately. 
Sand is dense and can quickly work it's way deep into your rugs and carpets. You don't have to look any further than lifting up a rug to see that some of the sand particles have worked their way through to the flooring.
If you've tried various methods or ineffective vacuums you have probably grown frustrated at the lack of success. The most effective means for the removal of sand is to methodically and thoroughly vacuum your beach house with a high quality vacuum. To assist you in your efforts we have reviewed and recommend the best vacuum cleaners for beach house cleanup for your consideration.
Comparison Chart
Dual-Action, Hard Floor, Carpet
Upholstery, Hard Floor, Carpet
Washable Multi-Level Filtration
Radical Root Cyclone Technology and Enginneered for Pet Hair
Furniture Friendly and Low Profile
Cyclonic System, OnePass Technology
Includes Accessory and Stain Tools, Soft Dusting Brush, Tangle-Free Turbine Tool
Includes High Performance Wheels
Includes TurboBrush Tool, 6in. Hose, Extension Wand
5-Year Parts and Labor Warranty
Dual-Action, Hard Floor, Carpet
Radical Root Cyclone Technology and Enginneered for Pet Hair
Includes Accessory and Stain Tools, Soft Dusting Brush, Tangle-Free Turbine Tool
5-Year Parts and Labor Warranty
Furniture Friendly and Low Profile
Includes High Performance Wheels
Upholstery, Hard Floor, Carpet
Washable Multi-Level Filtration
Cyclonic System, OnePass Technology
Includes TurboBrush Tool, 6in. Hose, Extension Wand
Best Vacuum Cleaner for Beach House Reviewed
1. Dyson DC65 Vacuum: Great for Sand from People and Animals
Review
While it's more of a high end vacuum then others on this list, I included this Dyson because it is ideal on both hardwood floors as well as carpet, which will prevent you from living with a lot of sand ground deep into your carpets. This vacuum has stiff brushes that are designed specifically to be able to dig sand and debris from between carpet fibers so you don't need to worry about your carpets or rugs holding onto sand when you come in from time on the beach.
In addition to being very powerful, this Dyson is rather quiet, making it ideal for a vacation home when you don't want to run a loud vacuum. This vacuum has powerful technology that is designed to provide incredibly strong and reliable suction so that you won't have to go over the same location in your home more than once to clean the floor. It's easy to empty the dust cup with the touch of a button, which will prevent the sand you just cleaned up from getting all over your floor again.
2. Oreck Magnesium Bagged Vacuum: A Great Vacuum Cleaner for Beach Houses
Review
While more and more vacuum manufacturers are making bagless vacuums for sale, there are still some good reasons to opt for a vacuum with a bag. The HEPA inner bag with this vacuum does a great job trapping allergens, dust, and debris and preventing these particles from being released back into your clean home. Additionally, because it is lightweight and powerful, you can use it on the stairs and carry it between floors in your home without getting too tired.
Sand can easily get under your furniture and up against your baseboards but this Oreck will tackle and remove sand no matter where it is hiding. That's because it can lay down almost completely flat to get underneath your furniture and it has side brushes to tackle your baseboards and remove sand that has brushed up against them. Rather than having to use an attachment to get up against the wall, when you opt for this Oreck, you can remove the sand from along your walls at the same time that you clean the rest of the floor.
3. Bissell CleanView Vacuum: Great Cleaning with One Pass
Review
When cleaning your beach house and removing sand, you will want to make sure that you can get as much of it up at once so that you don't have to pass over the same area repeatedly, which is where this Bissell excels. Because you can adjust the height to match the type of floor that you are going to be cleaning, you don't have to worry about this vacuum cleaner blowing a lot of dust and sand all over your floor. It does take a little getting used to making these adjustments, but once you understand the process, it is very easy.
There are multiple levels of filtration so that you don't have to worry about allergens in your air and the dirt tank is easy to empty so that sand doesn't escape and get back into your home. With the expansion wand, it is simple to vacuum off higher surfaces such as your furniture to catch the sand that has been caught in the upholstery.
Vacuum Cleaner Buyers Guide
The soft sand often found on a beach can be difficult to effectively remove from your floor coverings. For this reason, simply using any vacuum cleaner may not accomplish the task and leave you a bit frustrated. A vacuum cleaner with the specific features and functions that are designed for being able to pick up fine particles is a priority for being able to thoroughly remove sand.
Additionally, the type of flooring you have in your beach house, especially if you have multiple flooring types (rugs, carpets, wood, tile) can make removing sand more difficult. Attention to the flooring demands and/or needs should be part of your search and considerations. 
The following information is provided as a guide for what to be looking for in a quality vacuum cleaner for a beach house and specifically removing sand.
Suction
The challenge in determining the amount of suction a vacuum provides is that there is no universal rating system or reading. Additionally, the effectiveness of the brush head will impact how successful the vacuum is in sucking up sand and other particles. 
The cleaning effectiveness is impacted by a number of vacuum cleaner specifications that can guide your search including:
Watts
Amps
Volts
Sealed suction water lift
Airflow
Capacity
Cleaning tool agitation
Filtration
So, the primary factors in determining the suction power and cleaning ability relate to how powerful the vacuum cleaner's motor is based on the listed considerations. The additional factors, not related to the motor, will also have an impact on the vacuum's suction power. 
Accessories and Attachments
The accessories and attachments play a significant role in how well you are able to remove sand from your beach house. For example, a vacuum cleaner with a motorized brush will provide a deeper, more thorough cleaning than one powered by only suction. In relation to a power brush, it's important that it also features a switch to deactivate the brush for finished or bare floors. A power brush can potentially damage some floorings and on bare floors may cause some debris to scatter on the floor. 
Other consideration for your search should include:
Manual carpet pile height adjustment control
Suction control for cleaning delicate fabrics or areas other than your floor where sand may end up
Motorized brush attachment
Narrow tool for crevices
Small upholstery brush
Round brush for hard to reach areas
Edge cleaners (entry areas, wall edges, stairs or hard to reach locations)
Smooth, flexible hose for the best airflow
The appropriate accessories and attachments are essential for versatility in effectively cleaning multiple areas and surfaces.
Design
There are a variety of design styles for vacuum cleaners, with different features, functions and uses including the following:
Canister: This design has a separate canister that often has great suction power and a wide selection of attachments. A separate power head makes them lighter, often quieter, and they excel at cleaning bare floors.
Uprights: The upright vacuum has a motor, dust collection area and head all in one upright piece. Typically considered the best option for deep cleaning carpets, in particular the bagged models. They have a wider cleaning swath and are easier to store.
Sticks: Stick style vacuums are similar to uprights with a tall body and handle with a powerhead, all in one. Often they are battery powered, lightweight and convenient for quick clean ups.
Robots: Robotic vacuums main drawing point is they do the work while you relax. Best if used in uncluttered areas and for the intent of maintaining your floors between times you give your floors a complete vacuuming. 
Handhelds: Handhelds are as the name implies, held in your hand and are smaller models. These vacuums are ideal of quick, easy and light clean ups. Usually used for small spills, spot cleaning or for vacuuming your car.
Bag or Bagless
The advantage of a bagless model is the reduced maintenance cost of having to purchase bags, however bagless vacuums do require filters or periodic cleaning. Dust, sand and debri can re-enter your house when emptying the canisters. Models with replaceable bags, self contain what has been vacuumed but do add the additional cost when purchasing replacements.
An additional consideration is the capacity of the bag or canister. Smaller containers may require more frequent cleaning and breaks in vacuuming to empty. As a general guideline, the larger the areas to be vacuumed the larger the bag/canister you will likely need.
Warranty
When you begin your search one of the areas you should research is the longevity of the vacuum. Knowing the typical length of time a vacuum will last may influence your thinking in terms of the products warranty.
A few factors to consider regarding warranties:
Warranties between manufacturers are relatively similar regarding the parts and damage covered.
Where warranties do vary is in the range of duration that the vacuum is covered.
The typical length of a vacuum warranty is 1 year, however there are brands that offer anywhere from 2 to 5 year warranties.
Check the limitations, as some cover only issues related to the manufacturing of the product.
Whether the expense of shipping costs for a repair or replacement is included or excluded.
Limited warranties typically do not cover damage considered to be the result of misuse.
Warranty coverage for normal wear and tear (belts, filters) service.
Make sure to check if your warranty requires that you activate the purchase before the warranty is valid.
Your individual preferences will guide your consideration on the importance of a warranty and whether the warranty covers your purchase sufficiently. 
Each beach house will have its own unique needs when it comes to removing sand and keeping your floors clean. The features, accessories and attachments will largely depend on your individual cleanliness and the areas you need to be vacuuming. 
The type of flooring, amount of space, and the frequency you will be vacuuming will all be factors in your decision making. Hopefully the details we have provided you will help to inform and guide your selection process.
Final Thoughts 
One of the main reasons for going to a beach house is to relax and enjoy the sun, the beach and the water. Unfortunately, the sand on the beach has a way of getting on us and in our things and making its way back into the house. Besides the fact that it can make a mess and be uncomfortable under foot, it all can damage the appearance and condition of your floors.
Keeping your beach house clean and sand free can be a significant challenge. Having the right vacuum cleaner for the job will allow you to more thoroughly, more easily and more quickly remove sand from your beach house. Although we think that all of our recommendations will do a great job the Oreck Magnesium Bagged Vacuum gets our top pick because of its suction power and ability to trap sand once it has been vacuumed.
Let us know in the comments section what vacuum cleaner you choose for your
next trip to your beach house
.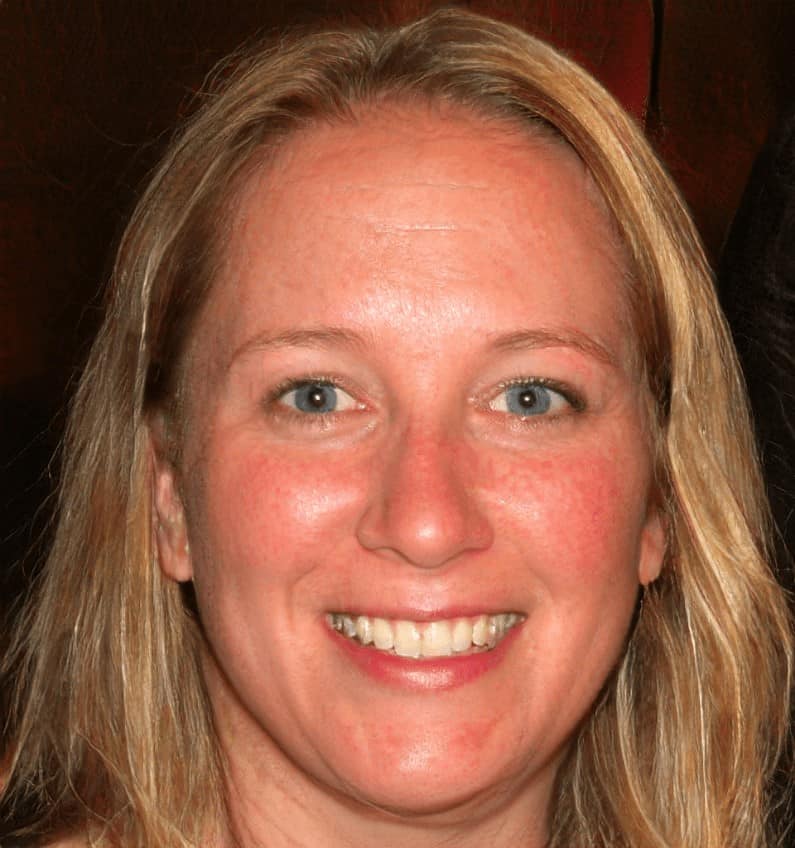 Megan Jones leads the editorial staff of Seaside Planet. They are a multidisciplinary team of outdoor adventurers, water sports lovers, and passionate beach goers. You can learn more about Meg and the rest of the editorial team here.