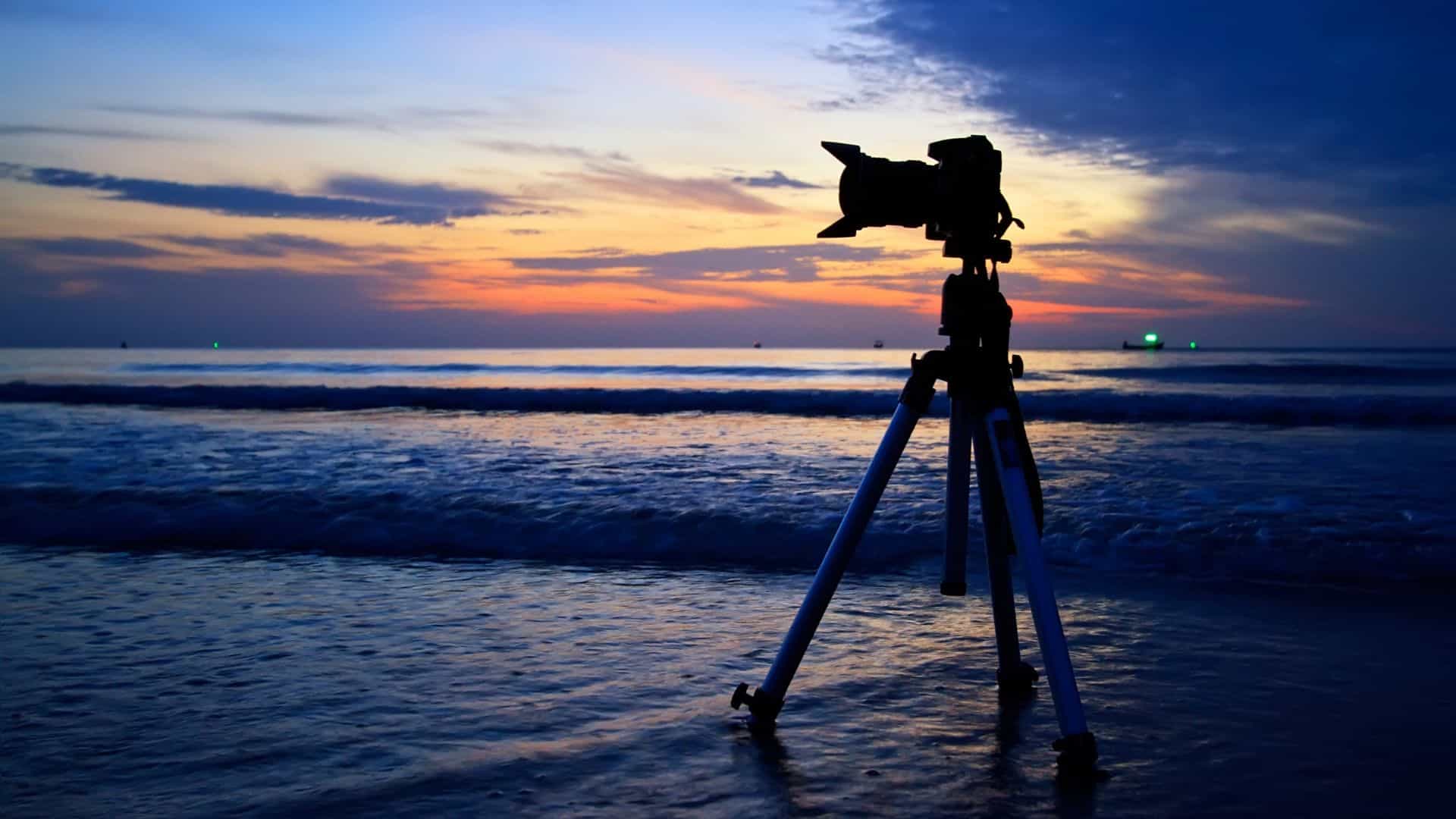 When you want to take pictures at the beach, you need a reliable tripod that can keep everything steady when the sand may not be. Furthermore, having something that is lightweight enough to get to the beach easily is a great idea.
Not only that, but a reliable tripod can be used just about anywhere you go. That makes them great for those who want to take pictures in a variety of places. To help guide you towards making the perfect tripod choice for your needs, take a look at the best tripod for beach photography options.
Comparison Chart
Mactrem PT55 Travel Camera Tripod Lightweight Aluminum for DSLR SLR Canon Nikon Sony Olympus DV with Carry Bag -11 lbs(5kg) Load (Orange)
Albott 70" Travel Portable DSLR Camera Tripod Monopod Flexible Head for Canon Nikon with Carry Bag
Regetek Camera Tripod Travel Monopod (70" Aluminum Professional Video Camera Mount Leg) Adjustable Stand with Flexible Head for Canon Nikon DV DSLR Camcorder Gopro cam& Carry Bag & Cellphone Mount
Video Tripod System, Cayer BV30L 72 inch- Professional Heavy Duty Aluminum Twin Tube Tripod, K3 Fluid Head, Mid-Level Spreader, Max Loading 13.2 LB, DSLR Camcorder, Plus 1 Bonus Quick Release Plate
Zomei Z668 Professional DSLR Camera Fluid Head Tripod Monopod with Tripod Ball Head Travel Bag Compact Lightweight for Digital Camera and DSLR Canon Nikon Sony Olympus Panasonic etc
Best Tripod for Beach Photography Reviewed
1. ​Mactrem PT55
Review
In brief: If you prefer a very lightweight option that is ideal for travel, this is a perfect choice.
Made from aluminum alloy, this tripod is made to provide you with plenty of reliability. It only weighs about 2.5 pounds, but is able to hold up to an 11 lb. camera. Consequently, it's very easy for most cameras to rest on without too much trouble.
You'll also be able to rely on this tripod to provide excellent swiveling capability of a full 360°. As a result, you'll quickly be able to turn the camera to take pictures with the tripod still in place. Many who have tried it out also find it to be a very sturdy option, which is perfect while traveling.
2. ​Albott Portable Tripod
Review
In brief: For those who like to keep it simple and effective, this is a quality choice.
This tripod provides users with a simple option that gets the job done. It comes at an affordable price and is able to extend up to 71 inches, so you'll be able to get some pretty tall angles when needed. Furthermore, it's designed to be able to hold up to 8.8 lbs.
In addition, the screw mount is made to allow the tripod to be versatile. Whether you have a professional camera, digital camera or GoPro, it's likely to fit. You'll also get a convenient gift box as well as a carrying bag for when you need to take it on the go.
3. ​Regetek Tripod
Review
In brief: If you'd like a cell phone mount on your tripod, take a look at this option.
This lightweight tripod is great for traveling, coming in at under 4 lbs. It's able to handle up to 8.8 lbs. of weight and can hold your cell phone as well as a camera. The screw mount is also made so that you can use the tripod with a wide variety of camera options.
Whether you need 21 inches of height or 70 inches, this tripod has you covered. The extendable legs allow it to remain sturdy even when you need to use it at the fullest height. If you need a little more stabilization, you can also use the spring hook to add some more weight.
​4. ​Cayer BV30L
Review
In brief: If you want a heavy-duty option and don't mind a higher price, this is a great option.
The Cayer is the ideal choice for those who are looking for a heavy-duty tripod that can stand up to more use than others out there. Keep in mind that it is one of the more ​high end options on this list, but that ​is very well backed up with capability.
Furthermore, this tripod is heavier than others, at just under 9 lbs. However, It's also able to hold heavier cameras than other options, due to its weight limit up to 13.2 lbs. Consequently, if you have a heavier camera, then this might be the ideal option for you.
​5. ​ZoMei Z668
Review
In brief: This is a great option for those who prefer something lightweight and multi-functional.
This is another great option for those who want something lightweight enough to travel with. Because it weighs under 4 lbs., it won't add too much to your traveling weight. However, do keep in mind that you may want to be more careful with placing expensive cameras on it as a result.
During use, this tripod is able to stand up to 65 inches tall, and when you don't need that height it folds down to 18 inches. You can also use the convenient hook to add some extra weight to the tripod when you need it to provide a bit more stability.
​The Verdict
On this list, the Cayer BV30L provides the best possible value. ​With a heavy-duty design, this option balances the weight of the tripod with the amount it can hold. As a result, it's a much better choice for those who are looking for something reliable to use with their expensive camera.
Also keep in mind that once your shoot is done at the beach, you might find that your gear is a little messy from the sand. Between the mist flying around, salty ocean air, and sand that gets kicked up everywhere, this environment can damage your gear IF you don't take proper care of it. Since tripods can be quite pricey, always clean your gear when you get home.