The best tripod for beach photography helps you to capture the perfect photos at the shore, and offers ease and convenience when you need it most. When you want to take pictures at the beach, you need a reliable tripod that can keep your frame steady when the sand may not be. Furthermore, transporting gear to and from the shore can be a pain so it's important that your tripod is lightweight and easy to carry. A reliable tripod can be used just about anywhere, making taking photos a breeze in a variety of places you travel to. 
Because of the wide variety of products available, choosing the right tripod can be overwhelming- but we're here to help! Use this guide to find the best beach tripod for your photography needs, and to get one step closer to your best photos yet. Here is everything you need to know about the best options on the market:
Comparison Chart
Mactrem PT55 Travel Tripod
Albott Monopod Flexible Tripod
Regetek Tripod Travel Monopod
Cayer BV30L Twin Tube Tripod
Magnesium and Aluminum Alloy
19'' - 56'' Height Adjustment
18'' - 65'' Height Adjustment
18'' - 70'' Height Adjustment
33'' - 72'' Height Adjustment
19'' - 56'' Height Adjustment
360-Degree Swivel Function
360-Degree Swivel Function
360-Degree Sweivel Function
Center Column Hook and 3-Year Warranty
Center Column Hook and Carrying Bag
Center Column Hook, Carrying Bag and Phone Holder
Mactrem PT55 Travel Tripod
19'' - 56'' Height Adjustment
360-Degree Swivel Function
Center Column Hook and 3-Year Warranty
Albott Monopod Flexible Tripod
18'' - 65'' Height Adjustment
360-Degree Swivel Function
Center Column Hook and Carrying Bag
Regetek Tripod Travel Monopod
18'' - 70'' Height Adjustment
Center Column Hook, Carrying Bag and Phone Holder
Cayer BV30L Twin Tube Tripod
33'' - 72'' Height Adjustment
Magnesium and Aluminum Alloy
19'' - 56'' Height Adjustment
360-Degree Sweivel Function
Best Tripods for Beach Photography Reviewed
1. Mactrem PT55
Review
The Mactrem PT55 is a lightweight and highly portable tripod that's ideal for travel and transporting to and from the shore. Made from aluminum alloy, this tripod is both durable and reliable to ensure it holds up on a variety of terrains. Weighing only about 2.5 pounds, this product is able to hold up to an 11 pound camera. Consequently, it's very easy for most cameras to rest on this tripod without it causing any hassle while taking photos. Additionally, the quick-release plate makes detaching your camera simple, and allows you fast transitions between shots when moving quickly from spot to spot. The four-section lever lock legs provide effortless and custom setup on uneven terrain, which is great for taking photos at the shore. The center is gear driven to extend, and the rubber feet are great for a stable grip on different surfaces.
Along with a durable and convenient build, this tripod provides excellent swiveling capability of a full 360°. As a result, you'll quickly be able to turn the camera to take pictures with the tripod still in place. This feature is great for taking photos of moving objects, like birds and dolphins, and for capturing landscapes and sunsets. Many customers report this product to be a very sturdy option, which is perfect while traveling.
2. Albott Portable Tripod
Review
The Albott portable travel tripod is a simple and effective product that works great as a functional and versatile camera stand. This tripod both comes at an affordable price, and it's able to extend up to 71 inches, ensuring you're able to capture tall angles when you need it most. The design of this camera stand is suited to hold up to 8.8 pounds, and the adjustable center column converts to five-section monopod height range. Additionally, the three-way flexible pan head features tilt and swivel motion, providing a 360 degree rotation to capture during quick movements, panoramas. The built-in bubble view level allows you to ensure you keep your photos balanced while it's in motion.
In addition to a convenient built, the screw mount is made to allow the tripod to be highly versatile for a variety of terrains. Whether you have a professional camera, digital camera or
GoPro
, the quick-release plate is likely to fit. This tripod also includes a convenient carry handle, comfort foam grips on the base, and a center column hook for hanging additional accessories, or to add weight to the tripod for added stabilization.  Furthermore, the rubber feet with enclosed spikes provide quality grip to surfaces, and the adjustable flip-locks for leg height are great for a custom photo taking experience.
3. Regetek Tripod
Review
The Regetek tripod is great for both holding both your camera and your phone for beach photography. This lightweight tripod is great for traveling and transporting to and from the beach, weighing less than four pounds. It's able to handle up to 8.8 pounds of weight, and the foldable design is great for easy carrying. Additionally, the screw mount on this tripod is  made so that you can use the tripod with a wide variety of camera options, and the three-way flexible pan and tilt head provides a 360 degree rotation, great for panormas and quick movement shots.
Whether you need 21 inches of height or 70 inches, this tripod has you covered with an adjustable center column. The extendable legs allow it to remain sturdy even when you need to use it at the fullest height or on uneven terrain. If you need additional stabilization, you can also use the spring hook to add some more weight. The telescopic pan handle is great for easy carrying, and the flip-locks leg height adjustment is great for a custom experience. Additionally, this tripod features non-slip rubber mats and it comes with a carrying bag and gift box included.
4. Cayer BV30L
Review
The Cayer BV30L is the ideal choice for those who are looking for a heavy-duty tripod that can withstand heavy-duty use on many types of terrains, including the beach. While this product does come with a premium price tag compared to others on this list, it's very well backed up with capability and function. This tripod supports up to 13.2 pounds, making it ideal for professional photography and videography. It's designed for HDSLR and interchangeable lens cameras, ensuring you have stability on a variety of surfaces. Additionally, the fluid head features preset counterbalance, providing you with fluid drags in both the pan and tilt. It's 360 degree swivel and integrated flat base are added bonuses.
The two quick release plates on this camera stand offer a sliding range to enable travel capabilities. With locking rubber buckles and a mid-level spreader, the stand provides enhanced stability by holding the tripod legs in the locked position. Because of its durability and heavy weight capacity this tripod does weigh in heavier than other options on this list, weighing in at nine pounds.
5. ZoMei Z668
Review
The ZoMei Z668 tripod is a great choice for photo takers who want a lightweight piece of equipment to travel with and transport to and from locations with ease. The compact and lightweight design of this tripod leaves it the most lightweight option on this list, weight in at only 3.3 pounds. It can be folded down to 15" for both highly portable carrying and storage. Additionally, it's dual use design can be converted into a full sized Monopod by screwing together the center column and the removable tripod leg. This feature is particularly convenient for hiking, camping at the beach, and other outdoor adventures.
Along with a lightweight and convenient build, this tripod features individual twist lock legs for custom height adjustment that will fit uneven surfaces. It also has a center hook on the tripod center column that allows you to hang stabilizing weight. The five-section twist lock legs offer a convenient height adjustment from 15'' to 62'', and the three position leg angle adjustment system provides flexible shooting. Additionally, the two section central post on this tripod allows for great close-to ground images, and it includes a carrying case for convenient transport to and from your favorite destination.
Best Beach Photography Tripod: Buyers Guide
There is a huge market to explore when you're looking for a camera tripod, which makes the process a bit overwhelming. Add to your search the fact that you want an affordable tripod that will provide reliable support for your camera and withstand the elements present at the beach, it can feel almost impossible to make a good choice.
The sand, wind, and salt water conditions will destroy, very quickly, most tripods. Even if you have gear designed specifically for these conditions, extra effort and attention will be required to keep your tripod in good working condition.
There are a variety of factors that will need to be considered:
Gear and Tripod Weight
Price
Materials
Design and Construction
Longevity and Durability
Intended Uses
Frequency of Use
Environmental Conditions
Maintenance Needs
Each individual will need to make determinations relative to these factors, however we would recommend, as a general rule, to spend a little extra to ensure you get a solid, reliable piece of gear that will in the long run likely save you money. 
The following is a guide of what to look for in finding the best tripod for beach photography:
Tripod Weight
Since you will be transporting your camera, tripod and gear to the beach location the weight of your tripod becomes a compounding issue. Not only will you be transporting your camera, lenses and accessories but additional items like food, water, sunscreen, and other personal gear makes each item's weight an important consideration. 
So, when factoring that any additional weight may inhibit your ability to efficiently transport your gear, the weight of the tripod becomes a factor to be considered. The following are issues are worth your examination:
Lightweight does not mean low quality.
Your tripod will need to be stable as beach/ocean conditions often are windy.
Quality lightweight and stable tripods will cost more.
Materials like carbon fiber are much lighter than an aluminum, providing a sturdy piece of gear, however at a higher cost.
Factoring in how far and the type of terrain you will need to traverse will determine how light or heavy a tripod you will need.
Harsher conditions and environments will require higher quality material.
A low quality designed and constructed tripod will be virtually useless in more challenging conditions (camera and tripod will vibrate in the wind), resulting in poor quality photographes.
The weight of your tripod will be guided by how much weight you are able to effectively transport and how sturdy and heavy a tripod you need for the conditions you will be photographing under.
Weight Capacity
An additional consideration to the physical weight of the tripod is the weight capacity of the unit. The weight of your camera and lenses you intend to be using will require that you find a tripod that will be able to effectively manage and support your equipment. 
Height Adjustment
Under certain circumstances and if you are intending to be using your tripod for extended periods, the maximum height of the unit will be an important factor to consider. To ensure you are able to efficiently and comfortably use your tripod, you should be able to look straight into the viewfinder without having to bend your back or knees or twist your neck. 
For others a shorter tripod may be suitable. If your camera comes equipped with a flip out screen, or you will be taking less complex photographes or you personally don't feel the need for convenience or ease in operation is important, a shorter or even a tabletop tripod may be your choice. 
A few considerations when deciding on the maximum height of your tripod include:
The terrain and conditions you will be photographing.
Ease and comfort of operation.
Duration of photography shoots.
Will extra height be needed for certain circumstances?
Will you be taking shots that require a low perspective?
The bottom line will be what personal factors are most important to you individually.
Cost
As we've stated, there is a wide range of tripods on the market to choose from, with many being on the cheaper end. We are not advocating purchasing more expensive models, however we would recommend avoiding the cheaper end tripods. 
With a little time and effort researching products you can find a reasonably priced tripod that will meet your individual needs, secure your camera gear and operate in an efficient and safe manner.
Product Material
When you are planning to take photographs at the beach, the potential weather conditions and the elements need to be considered. The wind, sand and salt water create a situation that requires having a tripod constructed of materials that will withstand the harsher conditions. 
The legs of a tripod are usually made from either plastic, aluminum or a carbon fiber and may have stoppers, boots or tip covers that are made of rubber. The following is a brief description of each material used to make tripod legs:
Plastic: This is the least expensive material used in making tripod legs. It is a rigid but often brittle and provides a very limited amount of support for your camera and gear. Although plastic is rust and corrosion resistant and is suited for use at the beach, for a variety of reasons they should probably be limited to tabletop models.
Aluminum: Tripods constructed using aluminum will vary in thickness (legs are hollow) and thus will vary in the strength and durability. Lightweight aluminum tripods are easier to transport while thicker and thus heavier aluminum tripods are sturdier and more durable.
Carbon Fiber: Carbon fiber tripod legs provide the most lightweight, yet sturdy option. This material provides an extremely rigid, sturdy, and durable design and construction. To provide the best quality pictures and ensure your investment in a camera and gear is supported, carbon fiber is the optimal product when purchasing a tripod for the beach. 
Products designed and constructed using a carbon fiber and rubber will be rust and corrosion resistant, while providing a sturdy, stable, lightweight and durable tripod best suited for the beach environment and conditions.
Additional Factors
In addition to the factors listed above the following are items that you may want to consider potentially look for in a tripod for beach photography:
Rigidity and stability.
Magnets, clips or straps that hold legs together while transporting.
Manageable length when collapsed.
Accessory carrying handle for ease in transporting and comfort.
Set leg angles or a spreader system.
Ability to take low perspective photos or be placed flat on the ground.
Ease in set up and take down.
Leg adjustment location (located near the top to avoid having to bend to adjust height).
Quality design and construction.
Reasonable cost (get what you pay for).
Rubber stoppers, boots or tip covers.
Size when folded.
Carbon fiber provides the top quality, however the associated cost may influence your decision.
Priority are legs that are strong and sturdy, as they will be extended and retracted routinely in sand and saltwater. After multiple uses they will still need to be functional.
The tripod head (where the camera attaches) should be sturdy, durable, lightweight and compact.
Maintenance
You are making a considerable investment that needs to function for the duration as it is intended. Using a tripod at the beach will expose the gear to the abuse of the harsh conditions.
Sand, saltwater, dirt, wind and the demands of a variety of angles and positions provide some challenging conditions for the tripod to operate. As a result, all of your camera gear, tripod included, will need a level of attention and maintenance.
The following are some factors to consider regarding the maintenance and upkeep of your camera tripod:
A routine for cleaning and maintaining your gear should be established.
Depending on the conditions you expose your tripod to you may want to consider dismantling and/or having it serviced.
A cheaper end tripod exposed to the beach environment will likely break down after only a few uses and thus may require more attention, maintenance and repair.
Test the legs adjustment grips to ensure they continue to fully lock. Avoid over tightening.
When shooting in sand, extend the lower section of the tripod legs first, making further adjustments, if necessary on the upper adjustments. This will support preventing sand from entering the extension joints.
Rinse your tripod with fresh, clean water immediately after any use near sand and saltwater. 
Allowing sand and saltwater to remain on your tripod legs will cause it to harden and develop a build up on your gear and could eventually cause it to break down.
Try to avoid completely submerging your tripod legs in water. In the instance where you choose to do so, a total dismantling, cleaning and drying is warranted.
Once you've rinsed off the tripod, allow it to dry completely. A good practice is to either completely dismantle the legs or at the very least one joint of each leg, allowing air to flow inside and dry the gear completely.
Use caution when disassembling to ensure parts are not misplaced and the tripod is reassembled correctly.
Metal tripods will over time corrode when exposed to salt water. 
Carbon fiber will provide optimal  prevention to the corrosive environment of salt water.
When you expose your tripod to sand, dirt and salt water, keep the legs extended until you have the opportunity to rinse and clean.
Purchase a tripod that is easy to disassemble, as well as reassemble for frequent cleaning.
DIY Tips
No matter which type of tripod you purchase there are some innovative do it yourself measures you can take to maintain it in good working order and operating at intended:
Wrap plastic bags around the bottom of the legs and secure with duct tape or rubber bands to prevent sand, dirt and salt water exposure.
Purchase and assemble either PVC or ABS pipe with end caps and place them over the tripod legs to limit exposure to sand, dirt and salt water.
Tripods have a high center of gravity and can become unstable on sand, especially in windy conditions. Additional weight and a stable platform on which to place the tripod can help with stability.
All weather shoes that can be attached to your tripod legs, giving you a more stable platform when placed on sand, mud, even snow or other irregular surfaces. The shoes will keep the legs from shifting or sinking in the sand and will help to keep the legs free of sand.
Either attach or purchase a tripod with a hook under the center column, which will allow you to hang a backpack, camera bag or other weighted object to make the tripod more stable in windy conditions.
Bring an empty bag and fill with sand to provide additional weight. This will limit the amount of weight you have to carry when transporting gear.
Stones can be placed in the sand to support the tripod legs from sinking into the sand. Blocks of wood, plastic covers or other objects can be used as well.
Frequently Asked Questions
Is a camera tripod really necessary for taking pictures at the beach?
The simple answer is yes if you want to capture clear, high quality images. Your camera's lens, when taking a picture, opens for only a fraction of a second to allow light to strike the image sensor. Even the slightest movement during this time will blur the image. The human hand, despite all our efforts, is far less stable than what a tripod offers.
Additionally, a tripod provides more flexibility for you as the photographer to make adjustments and ensure you are capturing the exact image you are intending to photograph. When shooting multiple images, a tripod will help to ensure you have a consistent perspective. The tripod allows the camera to remain in place, ready for the next shot while you make the necessary adjustments.
Are there things that can be done to make sure the camera remains stable on the tripod?
Windy conditions are often part of taking pictures at the beach. The fact that a tripod has a high center of gravity, that sand is an unstable surface and that wind compounds these issues, the suggestions we previously provided for weighing down a tripod and providing a stable surface should be considered. 
It also helps to fully extend the tripod's legs to widen the base while extending the center post as little as possible to lower the center of gravity. Make sure all movable parts are secured tightly, to reduce any chance of the tripod shifting. 
Is there any specific type of locking mechanism I should be looking for on a camera tripod's legs?
You will want to ensure the locking system will stay secured, keeping the camera in place and stable. It's a good idea to have a quick release system that will allow you to quickly and easily make adjustments to the length of the legs. A twist lock is fine, however they do take more time and effort to release and relock.
Do tripods fit all cameras?
Not all tripods will fit all cameras, so you will need to find a tripod that is designed to be compatible with your camera. Ensuring the tripod will support your camera gear and remain stable, requires having a secure fit.
How much weight can a tripod hold?
The amount of weight each tripod can hold varies between products. Refer to the manufacturers maximum weight capacities.
How much will a quality tripod for beach photography cost?
The amount of money you are willing to expend depends on your personal circumstances and desires. On the least expensive side you can purchase a camera tripod for about $30 to $40. Understand that if you should choose a less expensive model you will likely get what you pay for and either have problems or issues and/or spend significant time maintaining and repairing your gear.
You should be able to find a quality tripod that will meet your needs by spending from $150 to $250. If you are able to and are comfortable with the expense you can find a professional grade model for around $600. 
Ultimately, spending less on the front end probably will result in your spending more later on when the product does not function properly or meet your intended needs. With a little time and effort you should be able to find a reasonably priced tripod that will provide a quality, long lasting piece of equipment.
Final Thoughts

Use this guide to choose the best beach photography tripod for your next adventure to the shore, and to ensure that it's the product that's right for you. From lightweight and highly portable designs, to those more heavyweight and designed for ultimate stability, this list features the best options on the market to help you narrow your search and get one step closer to your best beach photos yet!
Keep in mind that once your shoot is done at the beach, you might find that your gear is a little messy from the sand. Between the mist flying around, salty ocean air, and sand that gets kicked up everywhere, this environment can damage your gear IF you don't take proper care of it. Since tripods can be quite pricey, always clean your gear when you get home.
Has this guide helped you to get one step closer to your next beach photo experience? We would love to hear about it! Share your thoughts with us in the comment section below.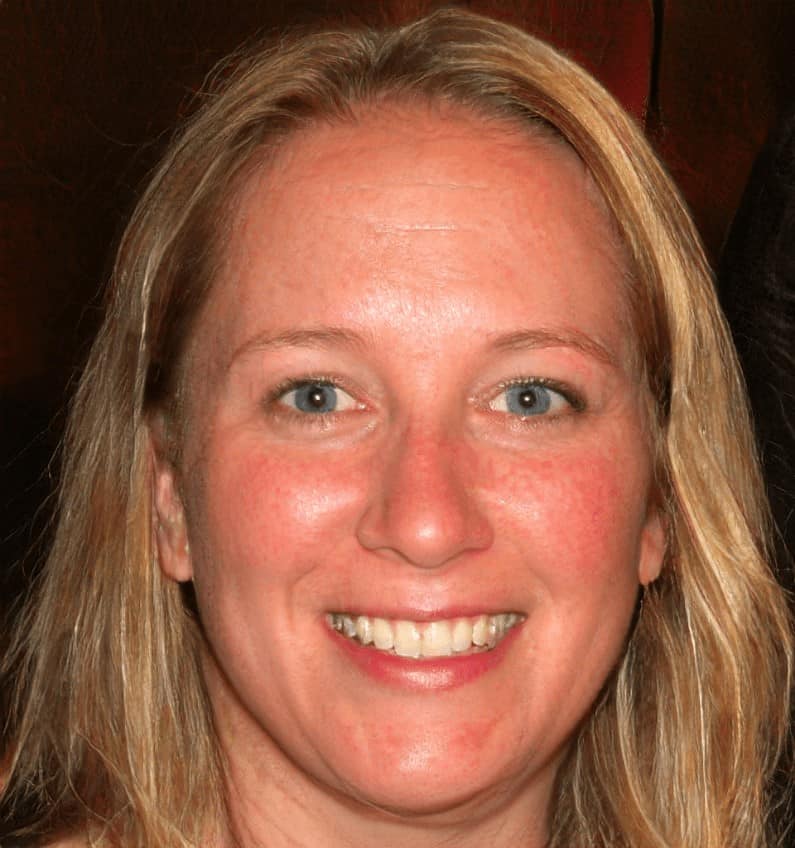 Megan Jones leads the editorial staff of Seaside Planet. They are a multidisciplinary team of outdoor adventurers, water sports lovers, and passionate beach goers. You can learn more about Meg and the rest of the editorial team here.