If you're searching for the best travel pillow for planes, you've come to the right place! Both long and short flights alike can be physically uncomfortable and strain your neck and upper back. Fortunately, there is a simple solution. Finding the best neck pillow is an effective way to provide comfort and support for tired travelers. Like any other product, not all pillows are created equal, and with so many options to choose from your shopping can easily become overwhelming- but we're here to help. When it comes to traveling by air, a quality pillow can mean the difference between feeling wiped or refreshed when you reach your destination. 
To help ensure your shopping is as simple and convenient as possible, we've created this Seaside Planet guide to five of the best pillows for traveling by plane and a buyer's guide to help you decide which is right for you. Here are some of the top products on the market to provide you with some rest and comfort during travel:
Comparison Chart
Travelrest Ultimate Memory Foam Travel Pillow
​Cabeau Evolution Memory Foam Travel Pillow
​BCOZZY Chin Supporting Travel Neck Pillow
0.39 x 10.24 x 11.81 inches
Bamboo Fabric Adjustable Design
Thermo Sensitive Memory Foam
Memory Foam Ergonomic Design
Ergonomically Designed Neck Cushion
Hypoallergenic and Antimicrobial
Bamboo Fabric Adjustable Design
Hypoallergenic and Antimicrobial
Travelrest Ultimate Memory Foam Travel Pillow
Thermo Sensitive Memory Foam
​Cabeau Evolution Memory Foam Travel Pillow
Memory Foam Ergonomic Design
​BCOZZY Chin Supporting Travel Neck Pillow
0.39 x 10.24 x 11.81 inches
Ergonomically Designed Neck Cushion
​Best Travel Pillows for ​a Plane Reviewed
​1. ​​Trtl Travel Neck Pillow
Review​
Sleeping on a long flight can be challenging or uncomfortable, which is why so many travelers are constantly on the search for a great neck support pillow. Unlike other neck travel pillows on the market, this product helps to keep the head held in an ergonomic position, which will eliminate neck pain upon waking. Additionally, even though it is filled with internal support, the cozy cushioning helps to stop the support from digging into the skin.
This neck support pillow comes in a variety of different colors so that users can easily choose one that appeals to them. While it is a little bulky to pack, it weighs only 8 ounces, which makes it perfect to carry without adding a lot of additional weight to your carry-on luggage. Because it can be attached to the outside of luggage,  backpack or purse handle, it's simple to bring this Trtl pillow on the go, no matter your destination. When the pillow gets dirty, it's easy to wash it by tossing it in the washing machine with some mild detergent.
Made from a super soft fleece, this pillow will prevent users from getting neck cramps and from sleeping on an uncomfortable fabric. It is hypoallergenic, which makes it perfect for anyone who has allergies. Not only is the fleece comfortable and soft, but it is very warm, which is great for when traveling by plane, train, or car and combating cold travel conditions. With a combination of internal support ribs and a layer of foam inside the fleece, this pillow is comfortable, supportive, and won't cause a neck cramp during use.
​2. ​​Huzi Infinity Pillow​
Review
While most travel pillows are only designed to be used in one way, this travel pillow from Huzi can be used in a myriad of different ways thanks to the infinity design of the pillow. It provides comfort to any sleeping position, no matter whether the user wants extra neck support, wants to use the pillow against the window or desk, or simply needs extra comfort along their back. Because the pillow is so soft and flexible, it can be used in many different ways without breaking.
Not only is the Huzi travel pillow flexible, but the bamboo fabric prevents the pillow from feeling too hot and causing the user to overheat in warm environments. It is incredibly breathable and does a great job helping regulate body temperature and allowing air to pass through the fabric. This means that users won't wake up as sweaty and uncomfortable as they may with other types of travel pillows. Packed with thousands of different layers of microfibers, this pillow is designed to be supportive and comfortable without causing the user to become too hot when sleeping or resting during travel.
At the end of a long day of travel, this pillow can be put into the washing machine to ensure that it is completely clean before the next time it is used. While it is naturally hypoallergenic and antimicrobial, thanks to the material used in construction, this pillow washes and dries quickly and easily, which ensures that no germs are lingering in it before the next time it is used.
​3. ​​​Travelrest Ultimate Memory Foam Travel Pillow
Review
Memory foam is a great material to provide comfort and support, and the Travelrest Ultimate Memory Foam Neck Pillow allows you to enjoy the benefits of memory foam in a travel pillow design. It has a contoured shoulder cut out, and a non-slip backing to provide ample support while you lean back in your seat, instead of pushing the head forward to rest on the chin. Additionally, it's secured with a Velcro closure, so it stays in place while you relax. The microfiber cover is soft and comfortable, and easily removable for washing in between journeys.
It compresses down to ¼ its size, fitting into the included stuff sack that easily attaches to luggage or a backpack. It also comes with a pair of memory foam earplugs to make your flights even more restful. This product is backed by a 100% money-back guarantee to ensure worry-free purchasing.
​4. ​Cabeau Evolution Memory Foam Travel Pillow
Review
The Cabeau Evolution Travel Pillow is made of a comfortable memory foam design and has a lot of features to ease stressful flights. The flatter shape at the back of the neck prevents the pillow from pushing the head forward, and the 360° design allows you to rotate it to get the perfect head and neck support for your position on the plane.
The removable and washable cover is made of comfortable velour and comes in a wide range of appealing colors. It has adjustable sliding support toggles for a secure fit, and contains a media pouch for mobile devices, so you can keep your device conveniently located.
The Cabeau Evolution Memory Foam Travel Pillow collapses down to ¼ of its size and fits securely in the included sack for convenient travel. It also comes with memory foam earplugs to provide added comfort and quiet while traveling. This travel pillow has a patented, award-winning design, and is backed by a money-back guarantee.
​5. ​BCOZZY Chin Supporting Travel Neck Pillow
Review
The BCOZZY Chin Supporting Travel Pillow has an easily adjustable design to support your head and neck in any position. It is designed to support the chin and keep the head from falling forward, no matter how you prefer to rest your neck and head. It is available in a wide range of attractive colors to suit your personality and preference, and is available in both children and adult sizes. Additionally, this neck support is durable and machine washable, with a snap strap that attaches easily to luggage for easy transporting.
The innovative design of the BCOZZY Chin Supporting Travel Pillow has a flat back, and doesn't rely on front closures to stay securely in place; it simply wraps around the neck. That makes it more comfortable for a wider range of head and neck sizes since it conforms in any position. The design is also good for preventing heat from building up around the neck and head, unlike some memory foam travel pillows that can feel like a hot box around the neck. The BCOZZY is more like a stuffed animal companion, and a great choice for young travelers.
​The Best Neck Pillow for Travel: Buyer's Guide

People who regularly travel know that being able to sleep or rest on the trip can be key to enjoying the remainder of the vacation upon arrival. Rather than relying on the airline to provide a high-quality pillow, which can be dirty, lumpy, or otherwise uncomfortable, it's a much better idea to buy a dedicated travel pillow. These are great for using in cars, on planes, and in buses, and some can even be used in a hotel to help you get the rest that you need.
​Inflatable or Non-Inflatable
One of the first decisions that you must make when shopping for a travel pillow is if you want one that will inflate or one that is ready to be used right away. Inflatable travel pillows are small in size when deflated and convenient to carry, but can often allow air to slowly leak out of them, which can cause them to flatten out when used for longer periods of time.
Non-inflated travel pillows offer plenty of support, as they are generally made from memory foam or other cushioning, which will conform to the head and neck. This means that they are more durable and offer steady support through the flight, but they do take up more space when packing.
​Pillow Shape
There are a few main shapes to choose from when shopping for a travel pillow:
U-Shape Pillow
Hourglass Pillow
J-Shape Pillow
Wrap Pillow
Rectangular Pillow
The most common shape is the U-shape travel pillow, because this style offers simple support and is easy to use and travel with. Some users complain that they don't offer enough head and neck support, which is something to take into consideration.
Another popular shape is the hourglass, which is a very versatile shape for a travel pillow. These pillows can be used for not only the head and neck, but also to support the knees and back. The J-shape, however, is best used only on the head. It is designed to offer plenty of shin and neck support. It's a firmer design, but this does make it more difficult to carry and travel with.
Wrap pillows fit around the head like a scarf does, which is great for people who tilt their head when sleeping. They are also incredibly portable and aren't very clunky. Finally, rectangular travel pillows are most like the ones that you use on your bed at night. However, they are much smaller than traditional pillows and don't offer the best neck support.
Pillow Material
The material used in a travel pillow will determine how comfortable it is, as well as how much support it provides. Some of the common materials used in travel pillows are:
Memory Foam
Bamboo Fabric
Polyester
Microfiber
Microbeads
Fleece
Cotton
Memory foam is a popular option and allows for plenty of comfort and support while resting during air travel. Unfortunately, this material also tends to retain heat and become very hot which  can cause people to wake up sweaty.
Polyester is another good option for a travel pillow, especially for people who don't require a lot of structured support. The problem with polyester is that it can easily go flat over time. Microbeads are becoming a popular choice and are not only supportive, but also breathable. They slip and slide in the pillow to make room for the head, which can be a bit noisy.
Finally, fleece is the last option for non-inflatable pillows. It is very durable, stays plush and firm for a long time, and is incredibly comfortable. Unfortunately, fleece tends to retain heat more than other materials, which isn't ideal for those who run warm.
Pillow Weight
The weight of a travel pillow will impact your ability to pack, transport and carry it along during air travel and more. Inflatable style travel pillows are lightweight, highly portable and compact for packing, but also require effort for inflation before use. Microbead, or other cushioned travel pillows, on the other hand, are a bit bulkier and heavier in weight. This will add space to your travel gear, but many options compress to make packing simple. Consider your luggage and traveling needs to help make your decision an easier one.
Frequently Asked Questions​
Will using a travel pillow reduce any chance of having neck pain?
​Unfortunately, if you buy the wrong travel pillow for your sleeping style or choose one that isn't very comfortable, then you are likely to suffer from neck pain when you wake up. ​This is why it's important to purchase a quality neck pillow so that you ​won't constantly have a stiff neck ​when you wake up from your shut eye. However, even the best pillow won't completely eliminate the possibility of neck pain, especially if it's something you are prone to. Use this guide to find a quality neck pillow that's great for your next air travel endeavour, and to help prevent any neck pain or discomfort.
Can children use travel pillows?
Not only are travel pillows safe for children to use, but they are actually recommended. A great travel pillow can help alleviate any strain put on a child's neck when they fall asleep in an unnatural position when traveling. These pillows can help prevent sore necks and even more serious conditions.
Of course, not all travel pillows are designed to be used by a child, and some are much too large to be used safely. It's a good idea to look for one designed specifically for use by a child to ensure that it will offer the protection and care that the child needs without making them uncomfortable when sleeping. In this review guide we've included travel neck pillows both for adults and children to ensure everyone in your family can find the support they need while traveling by air.
Is an inflating pillow a better choice than one that doesn't inflate?
This comes down to a matter of personal preference, as well as how much room you have when you are packing for your trip. Inflatable pillows take up less room in your carry-on, which is great for people who are already overpacked. However, they do have to be inflated before they can be used, which is a bit of a hassle when you are tired and want to go to sleep.
Non-inflating pillows are easy to use right away, but will take up more room in your bag. However, they are ideal for any traveler who wants to be able to pull out their pillow and start snoozing without having to worry about how to inflate their pillow.
How can I avoid overheating and sweating when using a travel pillow?
​Some travel pillows come with ventilation in them to prevent you from getting too hot when you sleep, while others offer ample heat retention for those who run cold. If you know that you tend to run hot when sleeping and don't want to wake up sweaty from using a pillow, then it's a good idea to look for a travel pillow that is designed to help release some of the heat that you produce so you're not too hot in the plane. Additionally, avoid materials and fabric that tend to retain heat such as memory foam, fleece and polyester. Instead, opt for materials like bamboo fabric and cotton.
​​Final Thoughts
Choosing the best neck pillow for traveling by plane is best done by understanding the type of support you'll need while resting. From wrap travel pillows, to U-shaped neck support and more, there are many pillow designs on the market to ensure you find one that's best suited for your needs. Use this guide to find the product that's right for you, and get one step closer to arriving refreshed to your favorite destination!
Here at Seaside Planet we're adventure and travel enthusiasts, and we want to help make your next vacation the best yet! Here are some articles in the blog that we think you'll love:
Has this guide helped you choose which pillow you're investing in to enhance your next air travel experience? Join the community and share your thoughts with us in the comment section below!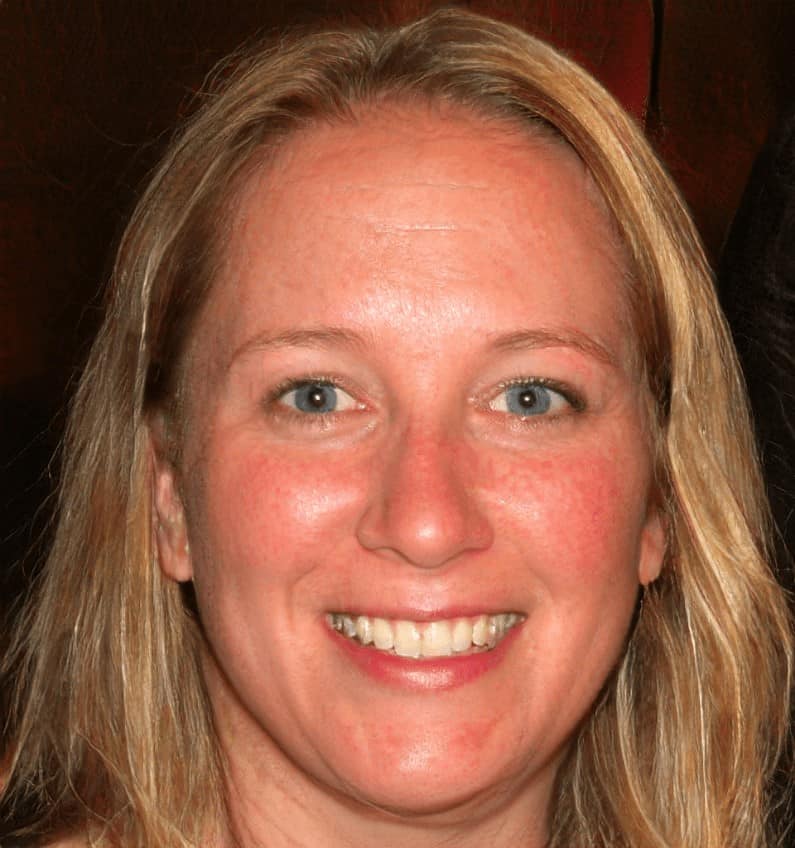 Megan Jones leads the editorial staff of Seaside Planet. They are a multidisciplinary team of outdoor adventurers, water sports lovers, and passionate beach goers. You can learn more about Meg and the rest of the editorial team here.