We can all agree that there's pretty much no better way to spend those hot summer days than going to the beach. Beach days can help you unwind, break the everyday monotony, and fill your day with all kinds of amazing activities.
However, often times you pack your stuff and get to the beach, only to realize you forgot something. This can be very annoying and maybe even ruin the perfect mood.
​To help you avoid this, we want to give you a list of must-have items for a well-organized day at the beach. So here are the things that you won't want to forget.
The Basics
There are some things that can never be left out when you're going to the beach. These include towels, flip-flops, sunglasses, and swimsuits. Invest in a large beach bag or beach cart that you can use to carry all the necessities with you easily.
Some spare clothes are always welcome, as well as some swimsuit coverups. It's always a good idea to make a list of all the essentials and make sure that you check it every time you go to the beach.
Plenty of Cold Drinks
We all know the importance of staying hydrated during a hot summer day. When the temperature reaches unbearable levels, even swimming in the sea won't be enough to refresh you.
This is why bringing cold drinks is essential. The amount will depend on how much time you plan on staying at the beach, and so will the cooling methods. For a shorter amount of time, the best thing to do would be to freeze water before you go. The ice will turn into water that'll stay cold for a while.
But if you like long days at the beach, investing in a portable freezer or a cooler might be a good idea. You'll be able to keep drinks, fruit, and everything else you need cool enough for the entire day. There are some great deals online, so make sure to check them out.
Arctic Zone Titan Deep Freeze 30 Can Zipperless Cooler, White
Deep Freeze high performance insulation with radiant heat barrier reflects heat rather than absorbing it
Patented, "flip open" Zipperless lid allows for quick access to food and drinks; Features FDA compliant HardBody liner with removable SmartShelf
Features an Ultra Safe leak proof, easy clean interior lining; Includes insulated front pocket
Rhino-Tech water and stain resistant, wipe clean exterior is abrasion and puncture resistant and will not crack over time
Adjustable Backsaver shoulder strap with shoulder pad for convenience and usability; Interior liner dimensions: (L x W x H) 12.7" x 7.6" x 10.2"
Sunscreen
Sunburns are a very common part of summer. Most people will experience it at one point. Even though a single  instance of sunburn may not cause any serious issues, repeated exposure to the sun can be dangerous, especially if you have sensitive skin.
For this reason, bringing sunscreen with you is a must. Many people struggle to find the right one. If you're among them, here's a list of recommended SPF for each skin complexion:
Very fair (if you burn easily and can't get a tan): 30-50+
Fair (your skin burns easily, but you can get minimal tan): 30-50+
Light (moderate burns, tans from time to time): 15-30
Medium (minimal burns, tans easily):  6-15
Dark (burns rarely, tans always): 2-10
Very dark (never burns, easy to become very pigmented): 2-10
In addition to applying sunscreen to all exposed skin, any beach goer should consider investing in protective clothing.  Sunlight includes rays of ultraviolet (UV) radiation. Extended exposure to UV rays may cause sunburn, skin cancer and/or premature aging of your skin.  
Of all the negative effects of unprotected and extended exposure to the sun's dangerous UV rays is the potential for skin cancer is the most serious.  Melanoma is the most fatal form of skin cancer. According to the American Cancer Society, "Cancer of the skin is by far the most common of all cancers. Melanoma accounts for only about 1% of skin cancers but causes a large majority of skin cancer deaths."
Some of the most at-risk areas of your body are your ears, face, hands and feet, so applying sunscreen is absolutely a necessity when you are at the beach.  A hat will help to cover your ears and face and provide an additional level of protection. We strongly recommend investing in clothing, such as a rash guard shirt, to help shield your skin from the harmful UV rays of the sun.  
Sun protection clothing uses an UPF (Ultraviolet Protection Factor) rating. To get the best sun protection look for a higher UPF rating number (40 to 50+ ratings are considered excellent).  UPF clothing is typically the most effective means for ensuring you are protected from the sun's harmful UV rays. Unlike sunscreen, it won't rinse off, does not need to be reapplied, and you won't miss some areas.  Although there is an initial cost of purchasing the clothing, over the long haul you may actually save money, as you will need to continually purchase sunscreen.  
There are a wide range of sun protective clothing including rash guards, full coverage swimsuits, broad-brimmed hats, and neck and head rash guards.  Rash guard clothing has, in addition to providing protection, become a fashion and style consideration for beach attire.  
UPF rated clothing and sunscreen alone will not completely protect you from UV rays and the sun's harmful effects.  If you are going to the beach a total UV protection method should be implemented for the safety of you and your family and include:
Applying a liberal amount of sunscreen that has a high SPF (sun protection factor) to any areas of your body that is exposed.  If you are not wearing a hat there are several sunscreen products designed specifically for protecting your head
Wear UV protective clothing
Purchase and wear sunglasses that are rated with 100 percent UV ray protection
Limit the amount of time you expose yourself to the sun
Try to avoid exposure to UV rays during the peak sunlight hours (approximately from 10 a.m. to 2 p.m.)
Protect yourself even on cloudy days, as filtered sun can also cause damage to your skin
Taking these extra precautions will ensure you are safe and have an enjoyable time at the beach. 
Related: The Best Tanning Oils for the Beach

Beach Umbrella
No matter how much you like the sun, chances are you'll get tired of it at one point. This is where you'll want to have some shade. Beach umbrellas can protect from the heat and harmful UV rays.
There are many different types to choose from. The one you go with will mostly depend on the number of people, as well as additional features that you might need. These include adjustable poles, roof ventilation, and a strong base.
Pro Tip: If you have young children, consider a beach tent. They're great for naps out of the sun as well as providing a fun play space.

Pacific Breeze Easy Setup Beach Tent, SPF 50+ Beach Tent Provides shelter from The Sun for 3+ People
Specially designed hub system showcases industry leading design. Allows for fast and easy setup
Lightweight, compact beach tent provides protection from the sun, rain and wind for all outdoor activities, UPF 50+ sun protection and large windows for ventilation. The beach tent is made from breathable polyester and is water repellent. weighing just 4.5 pounds and folds down to a travel size of 40 L x 5 W x 5 H
The tent is 87 L x 47 H x 49 D, providing a spacious interior shelter and has internal pockets to store personal items. Durable and lightweight fiberglass frame and water resistant PE floor makes the beach tent a great outdoor accessory
Includes a carrying case, sand pockets, and stakes
Pacific Breeze's customer friendly 1 year warranty. Call or email any time for support!
​Beach Mat
This is an essential item if you want to make sure you're as comfortable as you can be. Make sure that you go for one that satisfies all your needs.
For example, you'll want to go with one that is designed to stay in one place. They usually have pockets that you can fill with sand so that they don't get blown away by a strong wind. Also, make sure to choose a material that is durable and dries easily.
Radio/Portable Speaker
Music makes pretty much every activity more fun, and the same goes for beach days. Having a speaker with you will ensure that you can enjoy your favorite songs while chilling and sipping your favorite drink.
It really doesn't matter what music device you bring, as long as it will play the music you love. Whether it's a little boom box or a powerful portable speaker, there's no doubt that it will make your day at the beach more enjoyable.
Lots of Entertainment
Even though the beach can be fun on its own, bringing some extra fun is never a bad idea. Pick your favorite activities and bring the necessary equipment.
It can be a Frisbee, board games, a football, bodyboard, or a book. If you're going with your kids, make sure to bring their favorite toys, along with some things that can ensure quality family time. Whatever you enjoy best is fair game for your beach day.
Waterproof Stuff
This includes phone cases, waterproof cameras, and other gear that let you document every good moment. Even if your phone is waterproof, you wouldn't want to risk ruining an expensive device just so you can take a couple of underwater selfies.
Waterproof cameras can ensure that you catch every exciting moment, whether you're diving, surfing, or doing any other kind of interesting activity. A good thing about waterproof cameras is that they're way more useful than what they cost.
When you are headed to the beach or any outdoor adventure the potential for you and the items you've brought getting wet is fairly high.  Keeping your valuables dry, especially those that won't fair well if they are exposed to moisture, becomes an important consideration. A good investment to consider is a waterproof duffel bag.  
Spending time outdoors, always exposes you to unpredictable weather and unforeseen adventures.  Being prepared for the unexpected includes having a secure, waterproof area for those important items.  There are variables to consider such as duffels that are advertised as water-resistant versus those that are waterproof.  Both are can perform well but you need to assess your individual needs and the circumstances you intend to be exposed to that may cause items to get wet. 
Beach Chairs
There are many people who don't really enjoy sitting on the beach. They either don't want the sand to get stuck in their swimsuit or just aren't comfortable for whatever reason. If this describes you, a beach chair can be one of the best things to take to the beach.
There are many convenient chairs that are easy to store and carry. They're also affordable for the most part, so it can be a good investment in case you don't already own some.
First Aid Kit
Nobody wants to ruin the fun vibe that the beach provides by thinking about something bad happening. However, this isn't really a good way to think, since you never know what might happen, whether you're going with your kids or friends.
This is why having a first aid kit is a smart idea. Hopefully, you'll never have to use it, but it's better to have one with you and not use it than the opposite. It doesn't have to be anything big, just make sure that you have the essentials.
Floatables
There's a very good chance that your social media feed is full of people on floatables. These have recently become a huge trend, and more people consider them an essential item.
They can provide a ton of fun and a place to chill out, if you don't really feel like swimming. You can find them in all sizes and numerous funny designs, so variety definitely won't be an issue. As soon as you try them out for the first time, you'll wonder how you could've ever gone to the beach without them.
​Final Thoughts

These are the best things to take to the beach that will put a check mark on a perfect day at the beach. If you take them with you, you'll be safe, comfortable, and most of all, have a ton of fun.
Of course, everyone has different priorities, so you can modify the list based on your own preferences. What's important is to make a list, and ensure that you have everything on it. Once you manage to do this, you can take full advantage of one of the best things that summer has to offer.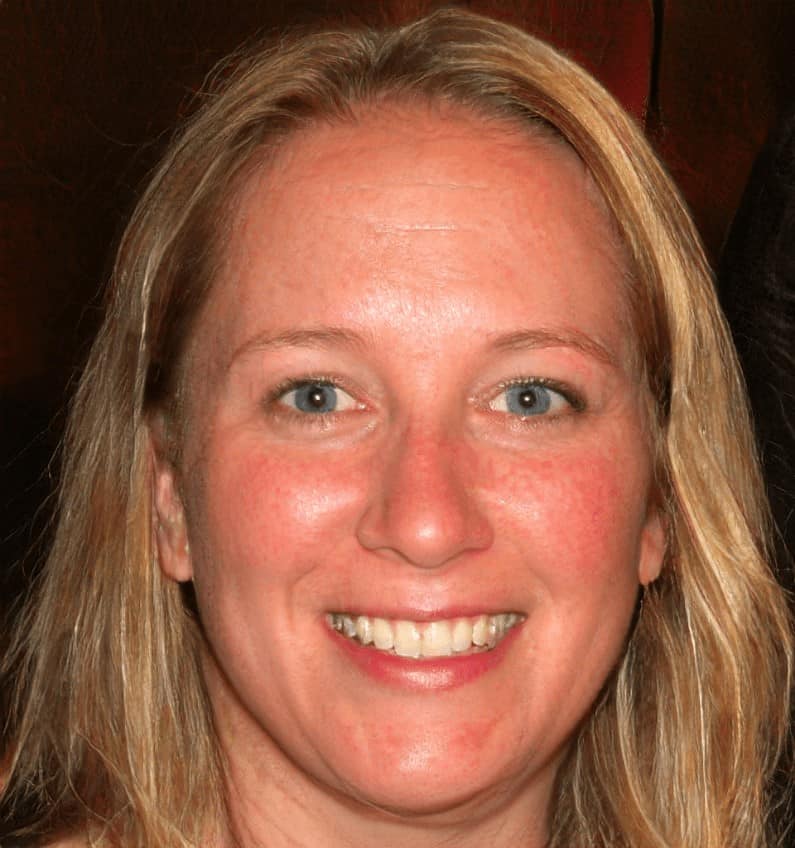 Megan Jones leads the editorial staff of Seaside Planet. They are a multidisciplinary team of outdoor adventurers, water sports lovers, and passionate beach goers. You can learn more about Meg and the rest of the editorial team here.