Are you looking for the best tandem kayaks on the market today to explore the sea with loved ones? Kayaking continues to be an extremely popular water sport, which is due in large part to the variety of uses, ability to be a group activity and the ease of access to almost all waterways. The versatility of a kayak makes it a great choice for just about everyone. Whether you want a great workout, a unique adventure, or you're just looking to paddle out on the water for a relaxing afternoon, the kayak will accommodate your goals on the water and give you memories to last a lifetime.
Whether you're planning a solo excursion, a kayaking trip with your kids, or a paddling adventure with your dog, choosing the right kayak is ideal for success on the water. A tandem kayak is as the name implies, intended to accommodate 2 paddlers and with some models have additional space for a child or your 4 legged pal, making them a 3 person kayak. There is a wide-variety and choice of selections, which can make finding the right boat challenging- but we're here to help.  
To make your shopping experience a simple one, we've created this guide to provide the answer to all your tandem kayaking questions, and to help you choose the ultimate kayak for your adventure on the water.
Top 5 Comparison Chart
​Brooklyn Kayak Company (BKC) TK219
Weight Capacity 595 Pounds
Weight Capacity 400 Pounds
Weight Capacity 425 Pounds
Weight Capacity 550 Pounds
Weight Capacity 500 Pounds
2 Ergonomic Seats, Paddles, 6 Rod Holders,
Paddles, High Output Pump, Carry Bag
2 Comfort Plus Seat Backs, Gear Straps
Skeg Tracking Fin, Deck Lacing
2 Flush Mount Rod Holders, 4 Mounting Points
2 Watertight Hatches, Bungee Cargo Hold
Puncture Resistant Vinyl, 3 Separate Air Chambers
Side Carrying Handles, Foot Wells
6 Chambers, Rip-stop Fabric
2 V-Wave Hatches, Rear Cargo Area, Bungee Tie-downs
​Brooklyn Kayak Company (BKC) TK219
Weight Capacity 595 Pounds
2 Ergonomic Seats, Paddles, 6 Rod Holders,
2 Watertight Hatches, Bungee Cargo Hold
Weight Capacity 400 Pounds
Paddles, High Output Pump, Carry Bag
Puncture Resistant Vinyl, 3 Separate Air Chambers
Weight Capacity 425 Pounds
2 Comfort Plus Seat Backs, Gear Straps
Side Carrying Handles, Foot Wells
Weight Capacity 550 Pounds
Skeg Tracking Fin, Deck Lacing
6 Chambers, Rip-stop Fabric
Weight Capacity 500 Pounds
2 Flush Mount Rod Holders, 4 Mounting Points
2 V-Wave Hatches, Rear Cargo Area, Bungee Tie-downs
10 Best Tandem Kayaks Reviewed

1. Brooklyn Kayak Company (BKC) TK219 Tandem Fishing Kayak 
Review
The BKC is a 12 foot sit-on-top, tandem hard-body kayak with a weight capacity of 440 pounds to comfortably fit two riders. The design is ideal for those avid fisherman, touting built-in fishing rod holders: four flush-mount rod holders and two additional adjustable rod holders. Additionally, this vessel features paddle parks to free your hands without the risk of losing your kayak paddles. The elastic bungee cords keep the paddle firmly in place, allowing you the freedom to take some photos, dip your hands in the water, keep hydrated and more. 
This kayak features several nice options not found in similar kayaks. First, you'll find six fishing rod holders and two watertight storage areas for keeping gear secure on the go. Secondly, it comes with two paddles included and the paddle parks to keep paddles in place throughout the day. And lastly, it features four carrying handles for easy transport, and it comes with two soft and ergonomic padded seats for ultimate comfort during your paddling adventure. You get a lot of bang for the buck with this product, ensuring your kayaking experience is the best yet.
2. Intex Explorer K2 Inflatable Kayak 
Review
The Intex Explorer K2 is a very reasonably priced, high quality, two-person inflatable kayak that can hold up to 400 pounds. The kayak is intended for smaller bodies of water, such as lakes, ponds, calm rivers, or ocean inlets, and is outfitted with a removable skeg, which assists with maintaining your heading in the desired direction. Additionally, it features abrasion pads and air chambers to prevent punctures even if the vessel is punctured. 
The removable back seats featuring lumbar support are great for customizing your comfort on the water, and the brightly colored design maximizes your visibility on the water- ideal for kayaking safety. Along with a comfortable and durable build, this kayak also comes with a convenient bag to store it in, kayaking paddles, and a pump for easy inflation. 
The Intex Challenger K2 has also made our list; for details contrasting the two Intex kayaks the Challenger K2 review section provides information.
3. Ocean Kayak Malibu Tandem Kayak 
Review
The Ocean Kayak Malibu is a high quality, sit-on-top, two-person hard-body kayak with a weight capacity of 425 pounds. This kayak has two removable seats that can be positioned in the stern, bow or middle ensuring your comfort and creating versatility to match any weather conditions and rider combinations. AirGo molded-in seat and pad have an adjustable backrest which provides all-day comfort while paddling. This kayak design is compact, stackable and is straight-tracking. It's packed with convenient features, like the molded-in foot wells with calf rests for added comfort and leg support, and molded-in paddle rests to keep your paddles in place throughout the day.
For added convenience, this vessel also comes with bow and stem toggle handle grips and molded side handles for easy carrying. Additionally, the molded-in cup holders are great for keeping hydrated on the go. Keep your
kayaking gear
secure using the QuickStash dry storage hatch, and the YakLock locking bar at the stern. Use the brightly colored tank-well retention bungees for holding things securely. For added protection to the boat, this kayak also features a skid plate on the hull adding to its durability.
4. Advanced Elements Inflatable Kayak 
Review
The Advanced Elements is high quality, aluminum framed, two-person inflatable kayak with a weight capacity of 550 pounds. The aluminum frame provides the kayak with the rigidness that most inflatable boats do not possess, and ensures its durability on the water. This kayak has a sleek hull design, maximizing your speed and making it a great choice for the more adventurous paddlers. The built-in rigid panels along the bow and stern make this kayak very responsive and does a good job tracking to maintain your intended direction in a variety of conditions.
The Advanced Elements will perform similar to a traditional rigid kayak but is on the more expensive side for inflatable kayaks. The additional features, accessories and performance justifies the additional cost. Additionally, the three layers of material offer ample puncture resistance to provide your kayak with longevity for many adventures to come. Because this kayak is assembled at the factory, simply unfold it, inflate it, attach the seat and get paddling! Furthermore, the high support and adjustable padded seat provides plenty of comfort for hours of paddling, making it ideal for touring and more.
5. Vibe 120T Skipjack Kayak 
Review
The Vibe Skipjack kayak is a rigid and hard-body tandem kayak with a weight capacity of 500 pounds. This kayak is over 12 feet long and large enough to comfortably accommodate two or three people. With a spacious interior space, this vessel is great for bringing a child or your dog along on the adventure. The construction of this kayak creates a stable and sturdy paddling experience, which is great for exploring with kids, those novice to the sport, and for touring.  
The Vibe has many convenient benefits which make it stand out from other options on the market. Featuring two V-Wave hatches and a cargo area with bungee ties, there's ample storage available for securing your gear while paddling. It also has cup holders for easy access to beverages, paddle holders for keeping your paddle secure while hands-free, as well as footrests and cushions to provide ultimate comfort. Additionally, to make your kayaking experience as convenient as possible this boat features four built-in carrying handles and multiple rod holders for your on water excursions.
6. Lifetime Tandem Fishing Kayak 
Review
The Lifetime Kayak is a rigid, hard-body tandem three-person kayak with a weight capacity of 500 pounds. This is a 10-foot durable kayak which can be used in a wide range of environments and has a very stable flat hull making it a perfect kayak for hauling in the big one while you're fishing. The versatile design makes this kayak great for a variety of adventures and adventurers, because it can be adjusted for solo or tandem paddling depending on your needs.
The kayak's length, width, weight and design prioritize stability over agility and speed, making it ideal for touring and cruising. The design focus on stability ensures you remain upright with the kayak easily handling waves up to 3 feet, great for beginners and those novice to paddling the water. The Lifetime features include molded front and rear carrying handles, two soft backrests for comfort and support, higher seating that keeps you dry, and two double-sided paddles for convenient paddling. Additionally, this boat's compact ten-foot design is easy for both transport and storage. 
To ensure worry-free shopping, this vessel comes with a five-year limited warranty.
7. Sea Eagle 370 Inflatable Kayak
Review
The Sea Eagle 370 is a three person, inflatable kayak with a high weight capacity of 650 pounds. This kayak is made using polykrylar, which makes it a very durable inflatable. There are two skegs on the hull providing better speed and tracking, while also protecting the bottom of the kayak for abrasion and puncture. Additionally, this kayak is constructed to withstand the rapids, and is suitable for up to Class III whitewater.   
The Sea Eagle includes a host of convenient accessories, including a pump for inflation, two inflatable seats, paddles and a handy repair kit for maintenance on the go. This kayak is highly maneuverable, and can be managed by solo or tandem riders with ease. A useful open and close drain valve system is great for keeping water out, featuring five deluxe one-way inflation/deflation valves. Additionally, it comes in an aesthetically appealing white and blue design, and it includes a convenient carrying bag for your kayak essentials.
8. Intex Challenger K2 Inflatable Kayak 
Review
The Intex Challenger K2 is a very reasonably priced, high quality, two-person inflatable kayak that can hold up to 400 pounds.  The kayak is intended for smaller bodies of water, such as lakes, ponds, calm rivers, or ocean inlets.  It's outfitted with a removable skeg, which assists with maintaining your heading in the desired direction, and a large nose, devoted fully to storage space. Additionally, the backrest conforms to your back, providing you with support and comfort throughout the day. Furthermore, it features added benefits such as a dedicated beverage holder, heavy-duty puncture resistant vinyl, durable double-welded seam construction, and UV resistance.
This kayak is very similar to the Intex Explorer K2, with a few exceptions. The Challenger is a slightly longer and narrower, it weighs about three pounds more than the Explorer, the Challenger has the benefit of being UV resistant, and the Challenger has a little more leg room. If you are choosing between the two options, kayakers who prefer more stability and tend to get in and out of their kayak, such as divers and swimmers, should opt for the Explorer K2. If you are willing to sacrifice some stability for better performance or desire more leg room, the Challenger K2 is a better option.
9. Driftsun Rover 220 Inflatable Tandem White-Water Kayak 
Review
The Driftsun Rover 220 is a high quality, two-person inflatable kayak with a weight capacity of 300 pounds. This kayak is designed to withstand the whitewater rafting, making it suitable for class III and IV rapids. The kayak floor is a high-pressure drop stitch design that gives the feel of the traditional hard core craft, which is great for durability and longevity of the kayak. Additionally, this kayak features many accessories, including a removable skeg, repair kit, convenient travel bag, two aluminum paddles, a high-yield pump, and comfort padded seats. 
The durable and lightweight design of this vessel is inflatable to a full sized kayak in less than five minutes, and it weighs only 22 pounds making it easy to transport and carry. It's reinforced with layered PVC side tubes, heavy-duty PVC Tarpaulin bottom for protection from punctures while paddling. Additionally, the ample rocker profile provides unmatched stability on the water, and great control in both rough and flat waters. Not only is this feature great for performance kayaking, but also for beginners who are just learning this fun adventure sport. 
Adventure ready, this kayak features convenient tie down points for attaching and securing gear. It also has a front action camera mount for capturing your paddling experience to watch or share later.
10. Airhead Montana Kayak Two Person Inflatable Kayak
Review
The Airhead Montana Kayak is a high quality, two-person inflatable kayak that can hold up to 500 pounds. The kayak is designed for lakes and moderate white water, and it's outfitted with four bottom fins supporting tracking and maintaining intended direction. Featuring three air chambers that are completely enclosed by 840-denier nylon with UV and water-resistant coating, this kayak is designed with durability and maneuverability in mind. It has a stretch net on the bow with 6 D-rings for securing your gear, such as a kayak PFD, making it adventure ready. Additionally, the bright orange high-visibility design is great for kayak safety on the water. 
Along with a durable and convenient design, this kayak also features Boston valves for quick inflating and deflating. The lightweight construction of this model makes it highly portable and easy to transport, and the price point is on the lower end of those on the list making it great for the adventurer on a tighter budget.
Choosing a Kayak for Tandem Paddling: Buyer's Guide
The advantage tandem kayaks provide is that they allow you to enjoy this water sport as a team.  If you're looking to bring your children with or you'd like to take your pet out with the family or friends, a tandem kayak is ideal. Although two individual/solo kayaks can provide a means for two people to enjoy the water as well, they do come with some down sides compared to a tandem style:
Tandem kayak requires less storage space
Tandem kayak requires only a single roof rack for transporting
Easy for two individuals to carry a single kayak
Tandem kayaks create a more intimate and social outing and supports being a family activity
A partnership if you should choose to go fishing becomes simpler
So, if you are still interested in a tandem kayak the following information should help you in making your decision.
Types of Kayaks
Sit-on-top or Sit-inside
Your decision of whether to purchase a sit-on-top or a sit-inside kayak will come down to your personal preferences. Sit-on-top kayaks will provide you with a few more options and are slightly more popular. A sit-on-top is similar to being on a paddle board or a small boat where you are on top of the craft; a sit-inside is more like riding in a canoe.  
You should make your decision based on your intended uses, which suits your circumstances the best and your comfort level in the kayak.  
Sit-on-top
Sit-inside
Types of Hulls
Flat Bottom: Maximum stability, ideal for beginners, not recommended for rough water or the ocean.
Rounded Bottom: Cuts through the water requiring less effort to go faster, as a result there is less stability compared to a flat bottom, best suited for intermediate level kayakers.
V-shaped: If you are looking to maximize your speed the V-shaped hull is the direction you should go. If you are planning to travel longer distances in your kayak, the increased speed, ability to make quick, sharp turns, increasing maneuverability the V-shaped will be your best fit. V-shaped kayaks are best suited for the skilled kayaker as they are the least stable and require a good skill set to ride. 
Inflatable or Hard-Body
Inflatable kayaks have flat bottoms and are often more stable than a hard-body.  A stable kayak provides a secure safe feeling and is ideal for beginners. Inflatables are often less expensive, are much easier to transport, not requiring a roof rack or trailer and are much easier to store. Inflatable kayaks are ideal for camping, vacationing, exploring remote areas.
Inflatable
Hard-body
Weight Capacity
The amount and weight of your gear along with the weight of the individuals who will be kayaking should be considered before purchasing your kayak. Some kayaks have weight capacities of approximately 400 pounds. If you have 40 pounds of gear, you weigh 210 pounds and your tandem partner weighs 170 you would be 20 pounds over this kayak's weight capacity.  
Length
If you are taller a longer kayak will provide more leg room. Longer kayaks allow you to convert a tandem into a three person kayak. Typically kayaks are anywhere from 10-14 feet long. Consider how you will be transporting and storing, if you will be portaging, how much storage you will need and your skill level.
Weight
The weight of your kayak should be taken into consideration, relative to your upper body strength, height and how much energy you are able or willing to expend. Inflatables are obviously a lighter option. If you are leaning towards a hard body you will need to factor in loading and unloading, storage, transporting, portaging your kayak and any circumstances where you have to move or manage your kayak.
Seat Adjustability and Comfort
The design and quality of seats varies significantly from kayak to kayak. Longer adventures or if you are out fishing in your kayak will make your level of seating comfort of utmost importance.    
Adjustable backrests, footrests, lumbar supports, etc. can make for an enjoyable adventure or if not available can be the cause of an unpleasant experience.
Construction
Stability: Wider flat bottom kayaks provide more stability. Inflatables have flat bottoms and generally are more stable. Wider round hull kayaks are more stable and more difficult to flip. Double hull kayaks, although not common, are very stable.  
Construction: Inflatable models can potentially get punctured. The design and quality of how the kayak is built always needs to be considered; you are going to be out on the water and your energy level does have limits. 
Additional Features
Depending on how you plan to use your kayak the features offered should be considered. Typical features found on various kayaks include: fishing rod holders, hand grips, storage compartments, waterproof stowage, paddle holders, cup holders, repair kits for inflatables, paddles and air pump included, etc.
Speed
Two paddlers means more potential for speed, efficiency, and ease, since the workload is shared. Longer boats cut through water quicker and with more ease. 
Stability
Tandem kayaks are much more stable, which makes them great for beginners or teaching someone how to kayak. The design, width and length of the kayak determines the degree of stability and generally tandem kayaks provide greater stability over solo kayaks.
Space and Storage
Tandem kayaks offer significantly more storage area for gear over the standard solo kayak.  It is important to note that all kayaks have weight limits and that the heavier your kayak the poorer it will perform and respond.
Frequently Asked Questions
What is the best kayak for a beginner?
With a beginner we are often worried about tipping over the kayak. The more stable the kayak the better for the beginning kayaker. Inflatable kayaks have a flat bottom and are generally more stable. They are also easier to maneuver. A sit-in kayak is also more stable due to the fact that because you are sitting down in the kayak your center of gravity is lower thus making you more stable.  
Are inflatable kayaks safe?
Inflatable kayaks are generally very safe. Most have multiple air chambers, so even if a puncture occurs, you will be able to stay afloat. Additionally, inflatables are relatively more steady on the water and the design makes it much harder to tip over.
How do you transport a kayak?
Transporting a tandem kayak is very similar to a solo kayak. There are several quality roof racks you can purchase for your vehicle that will allow you to get to and from your destination safely.  
When you are at the water the task is made easier with the tandem because there are two of you. Portaging your kayak to and from the water is done by simply flipping the kayak over your head and carrying it above you. You can also consider purchasing a dolly to transport your kayak. 
Inflatables simply have to be deflated, stored in your trunk, back seat or bed of the truck and you are set to go.  
Is paddling a tandem kayak more difficult than a solo kayak?
More effort is required to paddle a tandem kayak compared to a solo kayak because of the size difference and the fact that you have to sync with your kayaking partner.  As a general rule the person sitting in front sets the pace. This is done to avoid banging your paddles together, wasting time and effort. The rear person in the kayak is responsible for maintaining the direction and steering the kayak.  
Final Thoughts
There is no better feeling than being out on the water in your kayak taking in all that nature has to offer, especially when sharing that experience with loved ones. Tandem kayaks provide a great means for exploring almost any body of water, as well as the option to go solo or bring along a friend, family or your pet. This buyers guide and kayak recommendations should help you invest in a quality boat, and get on the water in no time.
Here we've provided our top five recommendations, along with five additional crafts for you to consider. However, of all the kayaks the Brooklyn Kayak Company (BKC) TK219 checks all the boxes followed closely by the Intex Explorer K2, Ocean Malibu, Advance Elements and Vibe 120T Skipjack kayaks. The BKC provides a great deal of versatility whether you're a serious angler or new to kayaking.  
We hope this buyer's guide and our top 10 recommendations help you
get started kayaking
as soon as possible. Did it help you in choosing which tandem kayak is right for you? We'd love to hear about it in the comment section below!
---
For more of our top kayaking gear recommendations, please visit the following articles.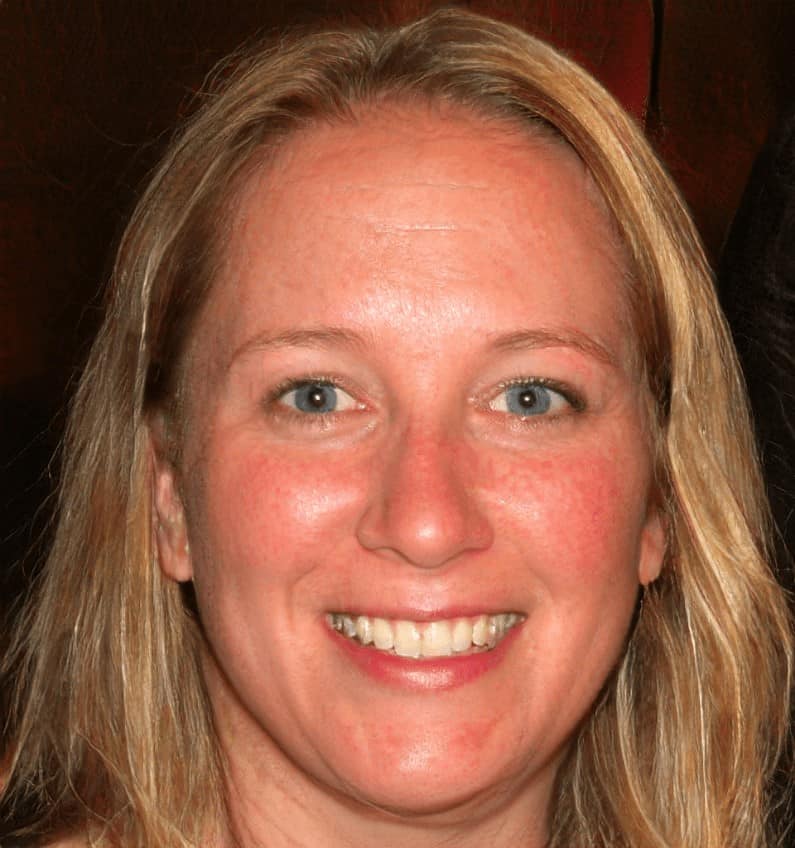 Megan Jones leads the editorial staff of Seaside Planet. They are a multidisciplinary team of outdoor adventurers, water sports lovers, and passionate beach goers. You can learn more about Meg and the rest of the editorial team here.