Are you looking for the best surfboard rack for an SUV? You've come to the right place! Taking a well-deserved vacation to the beach is endlessly rewarding while soaking up the sun, surfing the waves and resting in the sand. However, nothing can ruin a vacation quicker en route to the beach than poor or faulty equipment resulting in a loss of board, or damaged vehicle. By doing your research to find the best racks on the market today, you'll set yourself up for success and the most enjoyable day possible!
Without putting careful consideration into how you'll transport your board safely, you could potentially ruin the trip before it really begins. Take the time to find the best rack for your board and vehicle, and keep reading to find some of the highest rated and reviewed racks available today.
Comparison Chart
Block Surf Double Wrap Rack
Dorsal Aero Rack Pads for Car
OrionMotor Tech Universal Car Soft Rack Luggage Carrier
Thule 531 Express Surf Strap
​​FCS Premium Surfboard Rack
Carries Up To 4 Surfboards
28" Rack Pads and Straps Carries Multiple Boards
Stretchable Tie-down Straps Secures Any Boards
Holds Up To 6 Shortboards & 4 Longboards
Carrying Case With Draw String
Hook and Loop Closure Design
Ultra Soft Material Avoids Scraches & Scuffing
Simple & Easy To Use Cinching System
Fits Most Cars, SUVs, Vans
Heavy Duty Aircraft Buckles
Durable 600D Nylon UV Resistance
Ultra-long Straps & Aircraft Buckles
Strong UV Resistant Webbing
Fits Round or Square Factory Car Racks
Loop Ends Fasten To Vehicle Load Bars
Block Surf Double Wrap Rack
Carries Up To 4 Surfboards
Carrying Case With Draw String
Heavy Duty Aircraft Buckles
Dorsal Aero Rack Pads for Car
28" Rack Pads and Straps Carries Multiple Boards
Hook and Loop Closure Design
Durable 600D Nylon UV Resistance
Fits Round or Square Factory Car Racks
OrionMotor Tech Universal Car Soft Rack Luggage Carrier
Ultra Soft Material Avoids Scraches & Scuffing
Ultra-long Straps & Aircraft Buckles
Thule 531 Express Surf Strap
Stretchable Tie-down Straps Secures Any Boards
Simple & Easy To Use Cinching System
Strong UV Resistant Webbing
Loop Ends Fasten To Vehicle Load Bars
​​FCS Premium Surfboard Rack
Holds Up To 6 Shortboards & 4 Longboards
Fits Most Cars, SUVs, Vans
Best Surfboard Rack for SUV Reviewed
1. Block Surf Double Wrap Rack
Review
One of the most affordable types of racks on the market today, the Block Surf Double Wrap Rack is both budget friendly and quality made. Highly rated and reviewed by many worldwide, this rack gets the job done safely and reliably.
Whether your SUV has gutters or not, you can install this rack with ease thanks to the Wrap—Rx design which wraps around the roof and inside your car. In fact, you can fit surfboards for the whole family on this rack because it carries up to six short boards! However, if they're longboards it can only carry two. 
This double rack also includes a carrying case with a Velcro closure for a more secure fit, and it's designed with heavy aircraft buckles for ultimate safety, longevity and strength.
When searching for a board rack, the material the racks are made of is important, particularly the straps which will be bearing most of the weight and wear. If the designs don't feature weatherproof materials you might find yourself wet when you reach your destination if it happens to rain. Wondering why? Some materials, such as foam, absorb water which travels and drips into your car. Therefore, this rack might not be an ideal option for rainy weather because the fabric ties have potential to absorb water, which eventually makes its way inside your vehicle.
Related: Best Surfboard Travel Bag

2. Dorsal Aero Rack Pads for Car
Review
Quality should be high on your list of priorities when investing in a surfboard rack for your vehicle. The Dorsal Aero Rack is highly rated and reviewed, and one of the best quality surfboard racks in the market today.
One of the reasons this product made our picks is its aerodynamic feature. Did you know that when you put gear on the roof of your car it will impact noise and fuel consumption? Choose a rack with a lower or aerodynamic profile which will essentially make loading and unloading easier as well as minimize noise and fuel use on your trip to the beach.
Aside from the rack pad set being integrated with top grade EVA foam, it's secured by a weatherproof nylon sleeve preventing water from leaking into your vehicle. Additionally, you can secure your board effectively from your car's cross bars thanks to the pads and middle positioned closure straps provided.
This rack is ideal for carrying your bigger surfboard because of its wide design and ability to transport boards in an aerodynamic fashion, making for smooth driving. The top of the bar is padded for a sleek fit and the rack pads are made of polyester making them very durable and long lasting.
An added bonus to investing in this product is its versatility in hauling capabilities. Not only does it haul surfboards and longboards with ease, but it also transports paddleboards and kayaks safely to your destination! 
3. OrionMotor Tech Universal Car Soft Rack Luggage Carrier
Review
If you're looking to transport your surfboards without damaging your car in the process, you've thought ahead- and that's great! Because we want to protect our vehicles while they load our vacation gear,  you'll appreciate this design which is made of ultra-soft material, guaranteeing there's no scratching or scuffing to your car during transport and installation.
This product also features adjustable and heavy-duty straps to carry your boards securely and safely on the way to the beach. The ultra-long straps and aircraft buckles can even secure items of over 165 lbs. We know you might also like the versatility of these racks as they have a universal car fitment so you can fit them onto any SUV.
This set comes with two soft racks. Note the racks are either soft or hard. If you're traveling a short distance and your car doesn't have side rails, and you're on a budget, the soft racks are ideal.
Please note they're not permanent fixtures and they may also break the seal that your doors create with your vehicle.
The upside is these racks are lightweight and easy to install. The weight of the rack is important since you'll be adding more weight by carrying a surfboard. The perfect combination is having a lightweight but strong rack so as not to overload your car. Bear in mind: Strong is good, while heavy is not. You get the best of both worlds with this brand.
Best of all, this product has anti-vibration features for a more pleasant and comfortable drive. This means you won't experience any vibrations when you hit those high speeds on your way seaside. You'll also hear what's going on in traffic around you which makes for safer driving.
4. Thule 531 Express Surf Strap
Review
Attaching surfboards, sailboards, longboards and stand-up paddleboards to the roof of a vehicle is easy, thanks to these durable, flexible, and stretchy straps from Thule. Surfers have long had to figure out the best way to travel with their boards without damaging them, and using a strap is always a great idea, but not all straps have the optimal design to ensure that the boards are safely secured without the possibility of major damage while on the road.
Since these straps are designed with stretchable material, they have more give than a piece of rope, but aren't nearly as bouncy as bungee cords are. This is ideal to prevent boards from banging against each other and against the roof rack on the car, potentially causing damage to both. They are perfect for securing loads of varying sizes, which means that they are a one size fits all answer to the old problem of moving boards from one location to another.They can also be used to secure boards for an entire family, because they allow room for multiple on top of the vehicle.
By fastening the looped ends around the load bars on the vehicle, it's then fairly easy to place the boards on top and stretch these straps over the top of them. Getting the tension correct is important and will ensure that the boards don't bounce during your trip seaside. The cinching system is easy to use and makes tightening and loosening the straps easier than ever. Thanks to the hook on the free end of the straps, attaching it to the other load bar before tightening allows for the perfect fit every time.
5. FCS Premium Surfboard Rack
Review
Surfers who want to travel with their boards, but don't have a vehicle with a rack or load bar specifically designed for transporting surfboards, will benefit from considering this surfboard car rack from FCS. It's designed specifically to work on any vehicle, no matter whether or not there is a rack on the top, and it fits through the doors so that it is tight and secure while driving. Unlike some other surfboard car racks, this one is padded to prevent damage to the roof of the car and to surfboards, and it's lightweight enough to easily move without help from another.
The square non-rolling pads that are included with this rack are designed specifically to prevent the rack from shifting position, no matter how far your drive is to the beach. This means that it's possible to drive at high speeds on the interstate without fear of the surfboards moving around or becoming damaged in transport. This investment will give you peace of mind on your travels, and keep your possessions safe from damage along the way. 
Unlike some racks that are designed only to fit certain vehicles, this surfboard car rack easily fits on most vans, cars, 4WDs, and SUVs. The cinching and tightening system is easy to understand, and since the straps are brought through the vehicle, the driver will be able to keep an eye on their setup to reduce any anxiety while on the trip. Without weatherproof materials, water has potential to leak into the vehicle in rainy conditions. Any leaks from the straps breaking the door's seal can be addressed by putting washcloths or small towels in the door frame with the straps.
Top SUV Racks for Surfboards: Buyer's Guide
There is a wide variety of options to consider when you start looking at surfboard racks for your vehicle. There are also a host of factors to consider based on your personal circumstances and needs. The following are a list of things you will want to consider and examine to assist in narrowing your the choices and in making your final decision:
Materials
Do not neglect ensuring the materials used in the design and construction of the roof rack are of a high quality. The functionality and durability will depend on the materials used in manufacturing the rack. The sun's UV rays, saltwater, sand, etc. will quickly work to degrade the straps, padding and rails of a roof rack. Longevity, operating properly and providing a secure and safe system are all dependent on the materials used to construct the rack.
Roof Rack Style
There are three basic roof rack styles to choose from; which one you choose will largely depend on your vehicle and personal needs. The following are the styles of roof racks on the market:
Hard Roof Rack:
This style of rack is specially designed and constructed for the intended purpose of transporting surfboards and paddleboards. This rack requires a little more effort and specific requirements for your vehicle. Your SUV or car will need to have roof rails to allow the hard roof rack to be installed. The fittings on the roof rack will need to accomodate the rails and crossbars on your vehicle. This system provides the most secure, highest weight capacity and most durable option, with the potential downsides of being heavier and sitting higher on your vehicle.
Soft Roof Rack:
The soft rack provides the greatest amount of versatility and generally provides a universal fit for most vehicles. You will not need your vehicle to have roof rails and/or crossbars, although this system will work with an existing system. These racks are less expensive, easier to install and remove (not a permanent option), and much lighter.
Roof Strapping Systems:
This system will require that your vehicle has roof rails and crossbars for the strapping system to connect to. A strapping system is your least expensive, most lightweight and easiest installed, removed and stored option. However, they provide a less secure system for transporting your surfboards and you should probably consider purchasing roof rack pads and possibly a surfboard case for transporting your board(s). 
Installation
An important consideration will be whether you would like to leave your rack permanently or for longer periods attached to your vehicle or will you be installing and removing it frequently. If you intend to attach and remove your roof rack every trip and will be heading out to surf often, ease of installation may become a more important factor to consider. 
Safety
As with any water sport, your personal safety and the safety of your equipment is paramount. Transporting your surfboards, especially on top of your vehicle, inherently presents situations that could compromise your safety and your ability to avoid damaging your surfboard and/or vehicle or even other travelers. 
Roof rack designs vary, as does how well they secure your equipment. The rack you choose should provide a quality system for securing your surfboard with consideration to traveling at high speeds, as well as the potential for windy conditions. 
Prior to any use, always check all parts (straps, attachments, bars, etc.) for any wear or tear, make sure it is seated and secured properly and that you do not overload the rack.
Roof Clearance
Any clearance issues should be considered and factored into your search. If you will be leaving your roof rack on permanently, it will need to clear, for example your garage door, any potential clearance obstructions. Some roof racks come with the option to fold down when not in use, which may be a consideration for your personal needs. 
Aerodynamic Design
How aerodynamic a roof rack is can often be overlooked. If whistling sounds, straps or equipment rattling, flapping or clanking, or other noises potentially will bother you, factoring in the aerodynamics of the rack should be considered. In addition to reducing noise, an aerodynamic roof rack provides a more secure transporting system and is designed to minimize the impact on fuel consumption. 
Vehicle(s) Compatability
Hard roof racks are not typically universally compatible with all vehicle rails and crossbars. Review your vehicle's owners manual to get the specifications for the rails and crossbars and use this as a guide in reviewing which roof racks will accomodate your vehicle's system. 
Other Factors
A few other factors you may want to consider before making a final decision include:
Padded Straps: Straps should offer padding to provide ultimate protection to your boards, and your vehicle.
Weatherproof Straps: Over time, chances are you are going to face elements that may necessitate your strapping system can withstand being rained on and exposed to the elements. Do not skimp on the materials that will secure your investment to the roof rack. Poor quality straps will quickly break down under extended exposure to sun, moisture, sand, saltwater, etc.
Secure and Safe: Your personal circumstances and needs may necessitate the ability to safely secure your equipment on your roof rack. Various manufacturers offer locking systems for hard roof racks, which will provide a level of security should your individual situation(s) require.  
Versatility: How much versatility you will need will depend on whether you intend to transport a single surfboard, multiple boards of varying sizes (longboard, shortboard), a stand-up paddleboard, or even a kayak.
Equipment Size/Dimension: Ensure the roof rack you choose will accomodate, in a safe and secure manner, the surfboard(s) you are planning to transport.
Additional Needs: If you have additional items and/or equipment you need to transport on your roof rack, you will need to factor this into your decision making. 
Final Thoughts
Now that you've gotten the how-to on surfboard roof racks, it's time to choose which one is right for you! Although all of these racks are highly reviewed and rated, if we had to choose it would be the Orion Motor rack. Not only does this product transport your boards securely and safely, it features heavy duty materials and a durable design for ultimate longevity. Additionally, it features both a lightweight design and anti vibration features to make for a comfortable and quiet ride. Because of the aerodynamic design of this rack, you'll also save on fuel consumption, making it great for long trips. 
When you're ready to invest in a roof rack to transport your boards to and from the beach, remember to pay close attention to the aerodynamics, ease in installation, materials used and the design. By doing your research and choosing the rack that's right for you, you'll be happily traveling to and from the waves for years to come. Additionally, check out other surfing gear essentials like the best balance board for surf training, the best surfboards for children, the best surfboard travel bags, and the best rashguards for surfing. 
Do you have an epic surfing story you'd like to share with us? Tell us about it in the comment section below! We'd love to hear from you.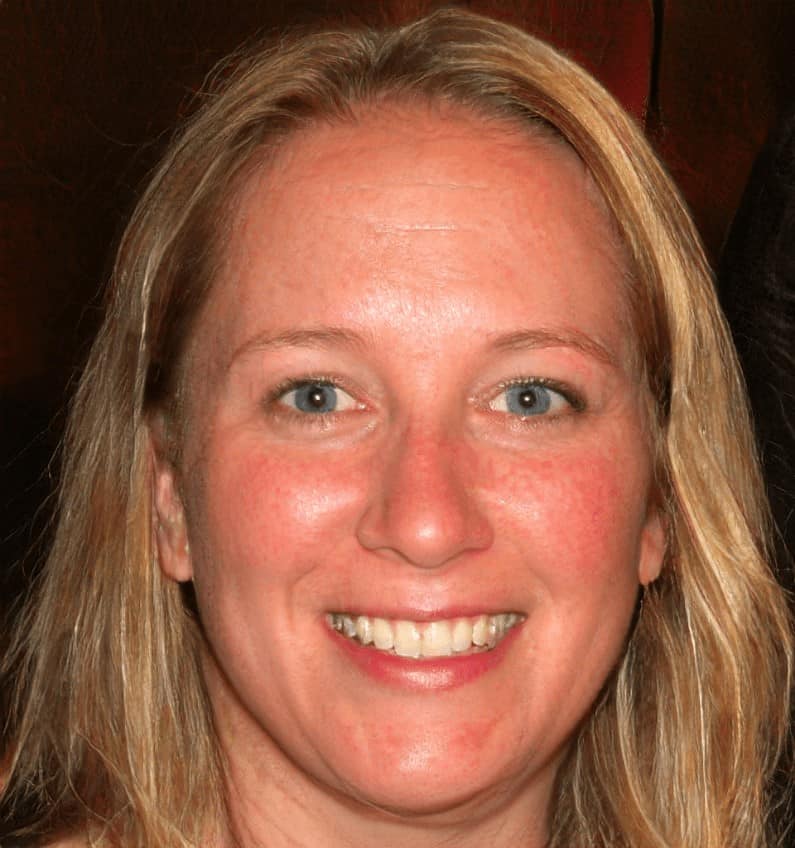 Megan Jones leads the editorial staff of Seaside Planet. They are a multidisciplinary team of outdoor adventurers, water sports lovers, and passionate beach goers. You can learn more about Meg and the rest of the editorial team here.