Are you searching for the best surfboard bike rack for your next adventure catching waves? Surfing is an exhilarating ocean sport, and if you live close to the shore, or you'll be staying close while visiting, this type of surfboard transport is designed to make transporting your board a breeze. The best bike racks for surfboards secure your board to your bike and make carrying it along on your adventure a simple task. Because there are many styles, models and design features available, we've created this guide to the five of the best products available and a simple buyer's guide to help you choose which is right for you. 
Additionally, if you're looking for a bike to ride at the beach, check out this Seaside Planet article: The Best Beach Cruisers: 2020 Buyer's Guide.
Here is everything you need to know about board bike racks in a guide to get you one step closer to your next
surfing adventure at the shore
:
Comparison Chart
Moved By Bikes Board Rack
Ho Stevie! Surfboard Bike Rack
Carver Surfboard Bike Rack
Simple Push-Button Adjustment
Adjustable Seat Post Mount
Anodized Aluminum Construction
Aluminum-Welded Construction
Moved By Bikes Board Rack
Simple Push-Button Adjustment
Ho Stevie! Surfboard Bike Rack
Anodized Aluminum Construction
Carver Surfboard Bike Rack
Adjustable Seat Post Mount
Aluminum-Welded Construction
​Best ​Surfboard Bike Racks Reviewed
1. ​Moved By Bikes (MBB) Longboard Rack
Review
The Moved By Bikes Longboard Rack is a simple and effective solution for transporting your surfboard to the shore conveniently on your bike. The longboard rack mounts come in two parts: a front mount that attaches to the steering wheel post, and a rear mount that attaches to the seatpost. These mounts are attached using a clamp, which provides a secure fit to the frame of your bike. 
Along with a durable convenient design, the arm mounts are easily attached, adjusted and removed with a simple push button release. Installation is quick and easy while providing a stable frame mounting to keep your board in place while pedaling. A nice additional feature for the dog lovers among us is a leash loop on the end of the rack arm for attaching your best four legged friend for an adventure to the seaside.
Moved By Bikes constructs their bike racks using durable and long-lasting anodized aluminum and stainless steel materials. This is an extremely important aspect in coastal areas to ensure your rack is
rust and corrosion resistant
and able to withstand the marine elements. The sturdy and durable design has a 25 pound carrying capacity, suitable for many surfboards.
2. ​Ho Stevie! Surfboard Bike Rack 
Review
The Ho Stevie surfboard bike rack has a convenient single clamp mount that attaches to the bike seat post, allowing for quick and easy installation. This rack will transport boards up to 8 feet long, and can be adjusted and loaded with ease. The carrier arms are adjustable to accommodate your individual bike and surfboard, and to ensure your board stays secure while you're on the go. Additionally, this rack comes with bungee cords that are used to secure your board to the rack, keeping you and your surfboard safe while pedaling.  
This rack is made of a durable and
lightweight aluminium
frame that is both rust and corrosion resistant. This feature is especially crucial for marine environments, like the beach, where your gear will be exposed to rugged elements like saltwater. Additionally, the mount arms are covered with foam to protect your surfboard from being damaged while transporting, and the carrier arms are adjustable to meet your personal preferences.
3. ​Carver Shortboard Surfboard Bike Rack
Review
The Carver Shortboard system is a safe and secure side mounted rack to conveniently transport your surfboard on your bike to and from the seaside. The bike rack is constructed using a lightweight welded alloy aluminum that is both rust and corrosion resistant. This mounting system uses a convenient single clamp that secures to the bike seat post and will accommodate boards up to 8 feet long.
The surfboard bike rack arms are wrapped in a soft foam that protects and secures your surfboard, and prevents damage while you're on the go. The design and construction make for quick and easy installation and removal of the mounting system, which is great for taking the rack on and off of your
beach cruiser
.  Additionally, the mounting arms are adjustable to accommodate your personal preferences and needs while you're pedaling.
​4. ​Bike Balance Surfboard Bike Rack
Review
The Bike Balance surfboard system is a unique bike rack which is constructed using a strong and lightweight aluminum with stainless steel components. These materials are durable and able to withstand marine environments where the materials are subjected to harsh elements like saltwater. The attention to design materials ensures the rack is rust and corrosion resistant, a necessity in coastal areas and for surfing adventures.  
This bike rack features some unique qualities including the ability to hold up to two shortboards. While this requires purchasing an extra cradle, it's a handy feature for someone transporting for two, or if you have multiple boards you'd like to bring with to the shore. This type of rack system is great for shortboards,
beginner boards for children
, and more.It also features a rear mount that is ergonomically designed and allows steering through tight areas like crowds or boardwalks. Additionally,  it has adjustable mounting arms that have built-in bungee securing systems to ensure your surfboard stays in place while you're pedaling to the seaside.
​5. ​The Wheele Racks Board Walk Surfboard Trailer
Review
We have included the Wheele Board Walk trailer because we like the concept of a bike trailer as a practical transportation solution for a surfboard. This trailer, as its name implies, is a walk trailer not a bike trailer. With this said, the folks at Wheele have come up with a solution to allow for a modification, allowing the rack to double as a bike trailer for transporting your board to the shore. To convert this system to a full bike trailer requires the purchasing of the "Walk 2 SUP Kit", which can be found on their website​.
This surfboard trailer can handle multiple boards from nine to twelve feet long, securing them snugly with velcro straps. It also features three protection pads and 13 inch,
EVA puncture proof tires
that are removable for easy storing and packing. This style of surfboard transport system is not only great for carrying your boards to and from the beach, it's also ideal for carrying additional surf gear like your
surfing wetsuit
,
​surf training skateboard
,
surf training balance board
and more.
​Choosing the Best Bike Rack for Surfboards: Buyers Guide
When you begin your search for a surfboard bike rack you'll want to have considered the various factors that will impact your ride to and from the shore. Here are some of the top features you'll want to consider when choosing the best bike rack for your surfing transport needs:
Rack Style and Type
There are three types of surfboard bike racks we've reviewed in this guide, each providing it's own advantages and challenges. Each style of rack will function and operate differently, and we're here to help you decide which is right for you. 
Here are the three types of surfboard bike racks:
Side Mount Rack: The most common and popular style of bike board transportation systems are the side mounted racks. This rack design is easy to install, works with any bike, can be used for both short and longboards, and is the least impacted by the wind. Additionally, these racks have options such as adjustable and quick release systems for attaching and removing, dog leash hooks, and bungee securing systems to keep your board in place while pedaling. The side mount does require some additional space for maneuvering in smaller areas, so they are not ideal for tight areas.
Rear Upright Mount Rack: These racks are mounted on the rear or back of the bike. The advantage is there is no need to counterbalance the weight of the surfboard as with the side mount system. The rear mount is a good choice for shortboards. An advantage over the side mount rack is that you are able to maneuver in tighter areas, due to the rear mount holding the boards out of the way. One of the concerns is that because the board rides higher that the wind can have a more significant impact moving your bike from side to side.
Surfboard Bike Trailer: This type of bike transport is a wheeled system that attaches to the rear of the bike. The trailer is great for accommodating longboards and even a stand up paddleboard. One of the distinct advantages is that you can transport multiple boards and additional gear on these trailers with ease. The trailer style also allows you to detach it from your bike and use it for transporting your board(s) across the beach to the shore. The challenge is having to pull the additional weight (going up hill is a little more difficult) and like when pulling a trailer behind a car, you have to remain aware of the extended area and your turning radius.​
Surfboard Size
​You will need to consider the length of your surfboard before choosing which bike rack is right for you. Some racks are specifically designed for shortboards, while others will accommodate longboards. You need to factor in the type and style that is best suited for your specific length and weight of board. If you are possibly going to be transporting other water sport boards with your bike like a skimboard, bodyboard or a stand up paddleboard you will want to factor this into your decision as well. 
Installation
It would be easy to overlook how your surfboard bike rack is installed, removed and adjusted. It would be equally easy, by extension, to also make a big mistake by not considering this factor. The most important consideration is a secure and stable installation mounting system to ensure you and your boards safety.  
Each bike rack will have attachment points. You want to make sure that mounting system connections will work with the specific design, shape and materials of the attachment points on your bike. Another consideration is whether the mounting clamps have quick releases to remove the rack arms while allowing the clamps to remain. If you are fine with having the rack permanently installed or you don't mind the additional time to remove and attach the system, then this may not be as important in your considerations.
Materials, Design and Construction
Most surfing takes place in coastal areas, and thus will be impacted by the salt air and the salt from the water. You will want to avoid bike racks made of steel unless it has a heavy powder coating. Even in this instance you will need to take some steps to maintain the rack. Opting for a rust, corrosion and oxidation resistant material is optimal.
Additionally, you should look for a lightweight and durable rack design. Sometimes sturdy means heavy, so you need to be aware of the materials your bike is constructed with, especially in the areas where the clamps will be attached to the bike. 
Accessories
​Some surfboard bike rack systems come with a few accessories such as bungee cords, arm foam padding, velcro straps and even dog leash hooks on the rack arms. If these items are important to you, and we would consider bungee cords essential equipment, and if not included you will need to factor the additional costs in your decision-making. 
Frequently Asked Questions
How do you install a surfboard bike rack?
​The first thing to check is whether the manufacturer has included instructions in the purchase or if there is an online downloadable guide or video tutorial. Every surfboard bike rack is unique in how it is installed and you need to be sure to do so properly for the security of yourself and your board. Most systems use a clamping device, which bolts to your bikes frame or seat stem. The proper installation of these clamps needs to be a top priority. 
Can I use the surfboard bike rack on hills and will the board stay secure?
​If you have purchased a good quality bike rack you should have no concerns riding up or down hills with your surfboard. Quality surfboard bike racks have foam pads or gripping material to secure your board. Many of the systems come with bungee cords to hold your board in place. We recommend bungees for an additional level of securing your board, especially should you ride over uneven or bumpy areas. 
Will the wind impact transporting my surfboard on a bike?
​Strong winds can impact your stability from side to side when your board is strapped to your bike. Much the same as when you are walking with your board, the wind can push against your board. With all of the racks we have recommended, the surfboard is facing forward, which will lessen the impact of wind. You always want to be aware of the wind strength and direction. In mild wind you will likely experience a slight push side to side from a gust.
​Final Thoughts

The bottom line is that a surfboard bike rack is a great way to transport your board to and from the shore if you live close enough to the beach. A quality system will provide an easier and faster way to get to and from the beach, while keeping your surfboard plenty secure. The additional benefits of carrying your board by bike are a good leg warm up, being eco friendly, access to prime parking right on the beach, and being able to avoid expending energy transporting your board and thus saving it for the surf, all makes buying a surfboard bike rack a great idea.
If you're looking for other surfing tips, tricks and gear guides, check out the following articles in the Seaside Planet blog that we think you'll love: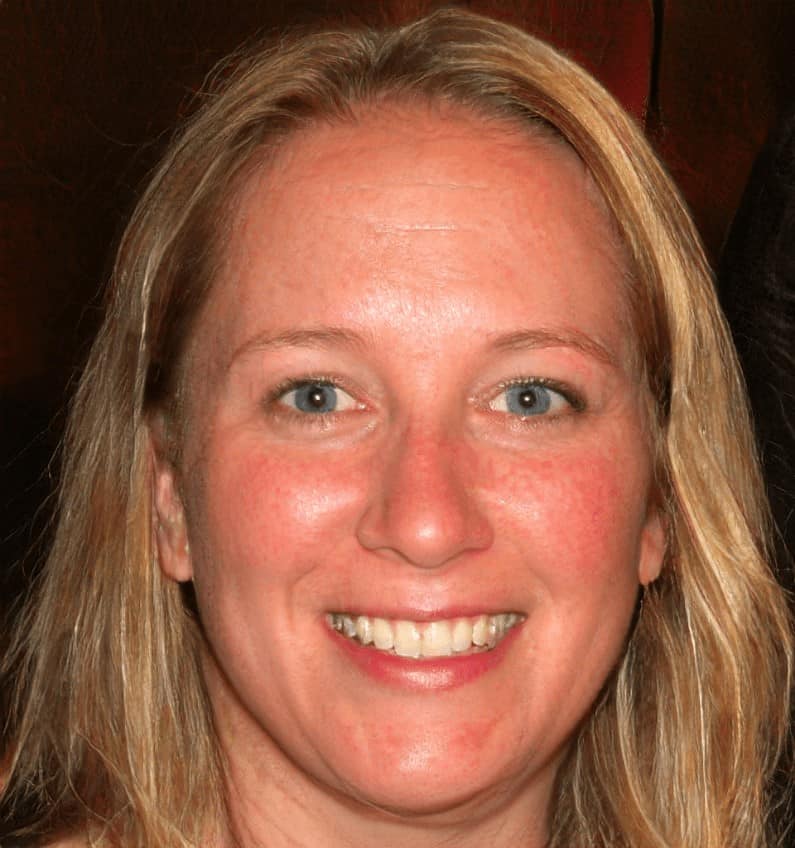 Megan Jones leads the editorial staff of Seaside Planet. They are a multidisciplinary team of outdoor adventurers, water sports lovers, and passionate beach goers. You can learn more about Meg and the rest of the editorial team here.