Comparison Chart
BPS Adjustable SUP Paddle
Carbon Fiber or Fiberglass Shaft
Carbon Fiber Composite Shaft
Extends from 71-84 Inches
No Questions Asked Warranty
Black and Grey/Green/Brown/Pink/Blue
Black and Grey/Green/Brown/Pink/Blue
BPS Adjustable SUP Paddle
Carbon Fiber or Fiberglass Shaft
Extends from 71-84 Inches
Carbon Fiber Composite Shaft
No Questions Asked Warranty
Black and Grey/Green/Brown/Pink/Blue
Black and Grey/Green/Brown/Pink/Blue
Best SUP Paddle Reviewed
1. Bullet Proof Surf (BPS) Adjustable Carbon Fiber SUP Paddle
Review
The Bullet Proof Surf is a high performance paddle constructed using a carbon fiber shaft, with a nylon blade and a durable handle made of carbon fiber.  The paddle blade has a 16.5 inch face, is 8 inches at its widest point, with an adjustable paddle length that will stay tightly locked. This paddle also offers the option for a fiberglass shaft.  
The carbon fiber BPS paddle is a lightweight paddle at 1.7 pounds and adjusts from 69.29 inches to 84.64 inches to easily accommodate the size of the paddler.  The paddle also comes with a paddle bag that is heat reflective to avoid damage from the sun. The manufacturer will also email you a "photographic e-guide composed by an experienced paddleboarder" that will provide information on installation, adjustments and "do's and don'ts" for using your paddle.
2. Super Paddles Elite Carbon Fiber SUP Paddle
Review
Super Paddles has created paddles constructed from a variety of materials and designed for all paddlers, from the beginner to the advanced boarder.  This paddle is constructed using a carbon fiber shaft, with a carbon fiber blade that adds a great look with a bamboo veneer. The paddle blade has a 15.5 inch face, is 8.5 inches wide (at its widest point), with an adjustable paddle length.
The Elite carbon fiber paddle with the bamboo veneer blade is lightweight at 1.8 pounds and adjusts from 72 inches at its shortest length to 86 inches at its longest.  The paddle includes a paddle bag made of a tough nylon exterior with a closed-cell foam padding to protect your paddle while transporting or storing. Additionally, the bag contains 3 compartments with a heat-reflective aluminum inner lining to reduce heat absorption.  
Super Paddles is a company that designs paddles based on the motto, "Premium Paddles for All".  If the paddle we have highlighted doesn't meet your needs, this company offers 5 different levels of paddles including:
Alloy and Fiberglass Elite for high-end entry level beginners who will be doing flat water paddling.
Carbon Fiber Sport for intermediate paddlers looking to ride some waves.
Carbon Fiber Pro for intermediate and pro levels that provides a competitive economical option.
Carbon Fiber Elite for high-end performance paddling, racing and surfing.  The Elite comes in 3 styles, including the Bamboo we have recommended here.
Adventure and Explorer Series for the casual paddler, beginners and rental shops
3. Abahub Adjustable Carbon Fiber SUP Paddle
Review
The Abahub is a quality all purpose paddle constructed using a carbon fiber shaft, with a carbon performance blade that covers 98 square inches, for power and stability.  Abahub offers 5 models that all have a carbon shafts and either a nylon or carbon fiber blade. The blade sizes range from 91 to 98 square inches.  
The Abahub is a lightweight paddle at 25 ounces and adjusts from 67 to 86 inches, making it appropriate for anyone over 5 feet tall.  The paddle also comes with an ergonomic carbon handle grip and a travel bag featuring a quality zipper, handle, shoulder strap and inner flap for the blade. 
4. Bullet Proof Surf (BPS) Adjustable Alloy SUP Paddle
Review
Another option in the Bullet Proof Surf paddle series is the lightweight, durable aluminum alloy shaft paddle, with a nylon composite blade that will resist chipping.  The paddle features an ergonomically designed handle for your comfort. It has a 2 piece, adjustable design for easy storage and transportation.  
The paddle weighs 2.1 pounds and adjusts from its shortest length of 70.86 inches to its longest at 83.85 inches to accomodate all body sizes.  BPS offers an optional storage and transportation bag that is designed to protect the paddle from the
sun's harmful UV rays
. 
5. Own the Wave Alloy SUP Paddle
Review
The Own the Wave is a strong and durable SUP lightweight paddle constructed using an aluminum alloy with a nylon composite blade.  The paddle weighs 2.05 pounds and is a 3 piece (2 piece option available) adjustable paddle that goes from 66 inches to 83 inches to accommodate most paddlers.  The handle has a comfortable, ergonomically T-shape design. The nylon composite blade has a dual concave face designed for speed and drive
The 3 piece designs makes it easy to transport and store and the paddle comes with a "Own the Wave" blade cover that will protect your investment when you are not on the water.  The cover is constructed using a heat reflective internal lining that is heat resistant and will protect your paddle from the sun.
Paddle Basics

If you have already purchased a paddleboard it probably came with a paddle.  These paddles, although functional, usually are designed with the intent of being cost effective rather than providing a quality piece of equipment.  Typically these paddles are not constructed from quality materials, are on the heavier side and usually will not float.  
Second only to the purchase of your stand up paddleboard is the paddle you chose to use.  Due to the fact that you will be standing while paddling it requires a unique paddle designed that is intended specifically for paddleboarding.  A SUP paddle is a one-sided paddle that has an extended shaft that will allow the paddler to reach the water without having to bend over.  
Two questions you probably are asking are: what is the best SUP paddle for my needs and what do I need to look for in a paddle?   Finding the best SUP paddle does not necessarily mean you need to get a top-of-the-line and the most expensive paddle. However, finding a quality paddle that fits your body and paddling style will serve to greatly enhance your enjoyment and performance.  Three primary factors you need to include in your search are the following:
Paddle Length: Having a paddle that is the correct size will support paddling with correct form and efficiency.
Paddle Blade: The paddles size, shape and it's offset will determine how the paddle moves through the water.  The blade type will depend on your body type, intended uses and personal preferences.
Paddle Material: The rule of thumb, as with most purchases is, "you get what you pay for".  Your choices for SUP paddles will usually be either Aluminum, Fiberglass or Carbon Fiber.
There are additional factors, such as being lightweight, durable, and adjustable to consider in finding the best SUP paddle that we will cover in the Buyers Guide section.  Our goal is to provide sufficient information for you in your search to ensure you are equipped with the knowledge you need to make the right decision for you. So with this in mind, here are our top 5 SUP paddle recommendations:
How to Select a SUP Paddle: Buyers Guide
The market has numerous SUP paddles to choose from and information that can be confusing to find the best SUP paddle for your body size, paddling style and intended uses.  Our Buyers Guide is intended to provide you with information that will best prepare you as you begin your search. As a starting point consider the type of paddling you will be predominately engaging in on your paddleboard.
Type of Paddleboarding
Touring or Long Distance Touring: A light paddle that will provide power.
Racing: Power is critical for racing.  The level of power your paddle is able to produce is determined by blade size.
Surfing: Riding the waves will necessitate a paddle that is strong and durable for the active, powerful and dynamic conditions found in the ocean.  You will need a symmetrical blade for skimming across the face of a wave and a rounded blade edge so you can easily release the paddle from the water.  
Variety of Paddling and Environments: If you are looking to a more recreational paddle, SUP yoga, fishing or multiple person usage, a more basic model may be appropriate.  
Handle Grip
The more commonly found SUP paddle grip on the top handle is a palm grip.  Paddlers who are looking to surf ocean waves or the white water of a river tend to lean towards a T-shaped grip, which allows you to wrap your grip/fingers around the handle.  Doing so provides a more secure grip, as losing your paddle will require significant effort to track down on moving water. Ultimately, the grip you decide to go with will be based on your personal preference.
Length
You will need to give special attention to the length of your paddle.  A paddle that is too long will tire your arms more quickly and put undue stress on your shoulder joints. While a paddle that is too short forces the paddler to bend forward, lessening your effectiveness and stamina.  
As a general guide you should choose a paddle that is approximately 8 inches longer than your standing height.  An exception is SUP surfers or whitewater paddlers who may want a shorter length around 6 inches over standing height.  When managing moving water a paddler is typically going to be in a crouched position for balance and stability, thus requiring a shorter more manageable paddle. 
The type of paddling will impact your decision; here is a basic description for a short, medium or longer paddle use:
Short Paddle: Generally used to optimize acceleration and control, ideal for surfing.
Medium Length Paddle: A good choice for the recreational paddler.
Long Paddle: Typically will improve energy efficiency and top-end speed making them ideal for touring, long distance paddling and racing.  
All the paddles we have recommended are adjustable, which allows you to adjust accordingly to your body size, the paddling activity and the conditions of the water.  Adjustable paddles vary in the length they will adjust from shortest to longest. As a basic guide, one that adjusts over 14 inches is good for multiple users; an approximate 6 inch adjustment is appropriate for individual use; and for traveling a 2 or 3 piece paddle that breaks down may be a good choice. 
A fixed, single piece paddle is appropriate for a paddler that knows the exact length they need and prefer.  These paddles tend to be lighter (a few ounces), more durable as there are no moving parts and can cost slightly less.  We should note that the technology with adjustable and multiple piece paddles has become so good there are marginal differences between the quality paddles.
Blade Size
The blade you choose will depend on your intended activity.  Larger blades provide more power and control due to the extra surface area but will move slower through the water.  Smaller blades allow you to have a more fluid dynamic stroke, increasing efficiency, which is best for racing. A general guide for choosing a blade size:
Small Blade: Best suited for beginners, recreational paddlers or individuals wanting to use less energy to paddle.
Medium Size Blade: Usually a more squared blade that is better suited for speed needed for touring or racing.
Large Blade: A rounded larger blade is for intermediate to advanced paddlers looking to ride ocean waves.
Blade Offset
SUP paddle blades have an offset which means it is angled. The shaft of your paddle is straight with the blade offset at an angle typically around 10 degrees but can be as much as 12 degrees or as small as 6 degrees.  The offset of your blade is typically more of personal preference.  
Storage
If storing or transporting your paddle is not an issue a fixed paddle is an option.  If you plan to transport your SUP paddle or have limited space to store your paddle a 2 or 3 piece paddle may be a priority.  
Materials
The SUP paddle market basically consists of the following three materials that the paddles are constructed from: 
Aluminum:
Due to the abundance and availability of aluminum they are typically the least expensive type of paddle.  For beginning paddlers, recreational use or rental purposes an aluminum paddle will work. It is important to be aware however that aluminum paddles are on average heavier, offer less and even in some instances poor flex properties and will sink if they take on water.
Fiberglass:
A popular choice for SUP surfers is a paddle consisting of fiberglass, as it offers a great deal of flex.  Fiberglass is a good choice for intermediate paddlers as they typically weigh less, while still offering a more competitive price.  Aluminum does transfer heat from the sun and cold from the water, which can cause some discomfort for your hands under certain conditions.  Also, aluminum will bend or snap more easily than other materials.
Carbon Fiber:
A quality performance material and one characterized as the best material for paddlers is the carbon fiber paddle.  Carbon fiber offers an outstanding weight to strength ratio, is stiffer, offers a more responsive flex pattern, is strong and durable and maximizes an individuals performance.  However, to get this level of quality, you can expect to pay a higher price.  
There is an additional option you can consider and that is a composite paddle.  These paddles are made with multiple materials, such as carbon fiber and fiberglass to leverage the advantages of both materials.  Carbon fiber is light, stiff and durable. Fiberglass is flexible and more affordable.
Frequently Asked Questions
Do all SUP paddles float?
The simple and honest answer is no.  Many of the SUP paddles manufactured today will float, which is an indication of the importance of a paddle that floats.  We do not recommend buying one that does not float. All the paddles we have recommended do float. 
It's just a matter of time before you will drop your paddle into the water.  If it doesn't float you are likely to be faced with having to purchase a new paddle, especially if you are on a river, in the ocean or over deeper water.  An alternative, whether your paddle floats or not, is to purchase a paddle leash for your ankle or wrist.
Why are SUP paddles offset or angled?
There are two reasons for SUP paddles to have an offset:
The first reason is that the angle allows the paddler to move the blade with more ease through the water.  Due to being in a standing position, a paddle that is in line or parallel to the shaft will require more power and thus more energy to exert the necessary force to move the paddle through the water.  Angling the blade makes paddling easier as less force is required to move it through the water. Not only would a flat paddle require more energy use it also exposes the paddler to a greater risk of losing their balance.  
The second rationale for the angled blade is again to preserve your energy.  A paddle that is parallel to the shaft would require lifting of the water as you near the end of your pull.  When the paddle blade is angled it prevents the lifting of water behind you, thus conserving the energy required to lift the water.  This may seem like a small exertion of energy for one stroke but compound it with the thousands or tens of thousands of strokes you will likely be making and it becomes significant and measurable.  
Ultimately, the offset paddle blade allows you to paddle longer and at a faster rate. 
Final Thoughts

When you go to make that final decision and purchase your paddle be committed to only choosing the best SUP paddle that your wallet will allow.  The value of increased performance, efficiency and enjoyment, make spending a little more to get a quality paddle well worth it. On the flip side you don't want to save a few bucks and find yourself out on the water with a paddle that either lessens your enjoyment or worse case completely fails.  Stand up paddleboards don't work very well without a paddle.  
Bottom line, find a SUP paddle that meets your individual needs, type of paddling and personal paddling style.  If you use the information we've provided to assist you in your search you can be confident in finding the right paddling gear for you.  Good luck and let us know in the comment section how your search goes.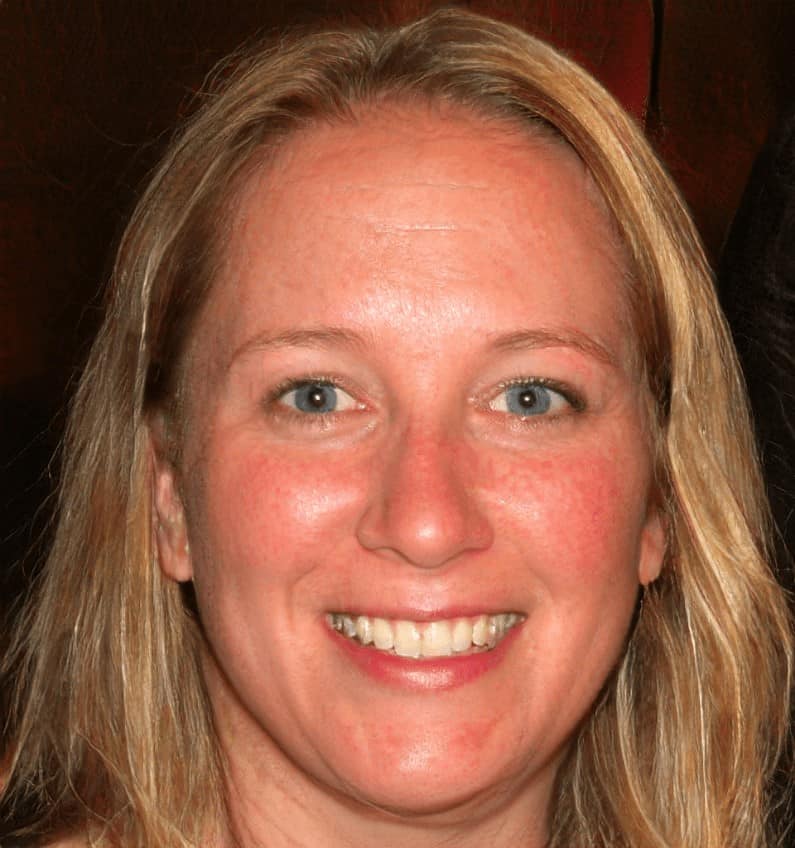 Megan Jones leads the editorial staff of Seaside Planet. They are a multidisciplinary team of outdoor adventurers, water sports lovers, and passionate beach goers. You can learn more about Meg and the rest of the editorial team here.