The sport of surfing established its early roots in Hawaii where it has continued to grow in popularity around the world. Surfers have continued to seek new thrills and ways to experience the exhilaration of riding a wave. Traditional surfing has given birth to a variety of sports for wave riders to hit the surf including: bodyboarding, skimboarding, kneeboarding, wakeboarding, and a whole host of other variations of surfing.  
One of those offshoots is stand up paddleboarding (SUP) or stand up paddle surfing.  To SUP surf, you will need a paddleboard that is designed specifically to enhance your abilities to ride a wave. SUP's specifically constructed for surfing have an increased rocker, are smaller in size than the traditional surfing longboard and are intended to primarily be used when surfing but can be used, although not ideal, for simply cruising, touring or even for a great workout or yoga.  
Not all SUPs are designed for surfing, so you should have a clear understanding of what to look for before heading out to make a purchase. To assist you in your search we have put together our top 10 recommendations for the best SUP for surfing that also allow you to enjoy other paddleboard activities. Additionally, we have provided a buyers guide that has specific design criteria that should guide your decision making.
Top 5 Comparison Chart
Roc Inflatable Stand Up Paddleboard
245 Pound Weight Capacity
300 Pound Weight Capacity
300 Pound Weight Capacity
300 Pound Weight Capacity
400 Pound Weight Capacity
Nylon Blade, 8' Coil Leash & Nylon Touring Center Fin
Paddle, Safety Leash, Hand Pump, Waterproof Bag &Pack
3 Removable Fins, Pump, Coiled Leash & Roller Pack
Paddle, Carry Back Pack, Coil Leash, High Pressure Pump
Paddle, Fin, Leash, Backpack & Pump
Optional 11' (300 lb Capacity) SUP Available
Available in 10.6' and 11' Lengths
3 Different Color Options
Water Tested at 700 Pounds
245 Pound Weight Capacity
Nylon Blade, 8' Coil Leash & Nylon Touring Center Fin
Optional 11' (300 lb Capacity) SUP Available
Roc Inflatable Stand Up Paddleboard
300 Pound Weight Capacity
Paddle, Safety Leash, Hand Pump, Waterproof Bag &Pack
300 Pound Weight Capacity
3 Removable Fins, Pump, Coiled Leash & Roller Pack
Available in 10.6' and 11' Lengths
300 Pound Weight Capacity
Paddle, Carry Back Pack, Coil Leash, High Pressure Pump
3 Different Color Options
400 Pound Weight Capacity
Paddle, Fin, Leash, Backpack & Pump
Water Tested at 700 Pounds
10 Best SUPs for Surfing Reviewed
Stand up paddleboarding is an amazing way to get out and enjoy nature and a day on the water.  When you decide you want to take the experience up a level and seek the thrill of riding a wave you need to have a quality SUP designed for surfing.  
In order to ensure you have the right board for you there are a few features to consider:
Size (length, width, thickness)
Rocker
Fins
Construction materials
Features and accessories
The SUPs we have recommended are designed for surfing, as well as being able to utilize in other paddling activities.  Each recommendation has an overview and a link to gather more specific information on the paddleboards.  
1. ISLE Versa Surf Stand Up Paddleboard
Review
The ISLE Versa Surf is designed for ultimate responsiveness in the water and in small to medium sized waves. The board is 10.6 feet long, 32 inches wide, 4.5 inches thick and has a weight capacity of 275 pounds to suit a wide variety of people. The ISLE Versa is a versatile board that will provide a rigid and stable platform for all levels of paddleboarders, from beginners to those more advanced in the sport. This board will allow flat water paddling, surfing, yoga, fishing or touring.   
The Versa is constructed using a thermal molded technology, which creates an eco-friendlier epoxy board that is lightweight and very durable. The
ISLE company
is a conscience, eco-friendly manufacturer that is involved in a variety of projects that help conserve the ocean and planet. Additionally, the board comes with accessories including a carbon hybrid adjustable SUP paddle with a nylon blade, an 8 foot coil leash, non-slip deck grip and a nylon touring fin. This included gear ensures you won't need to make after market purchases at an additional cost.
2. Roc Inflatable Stand Up Paddleboard
Review
The Roc Stand Up Paddleboard is an inflatable stand up paddleboard that is designed both for smooth cruising and surfing the waves. The board is 10 feet long, 32 inches wide and 6 inches thick with a 275 carrying capacity to suit a variety of people. The Roc inflates with ease in just minutes, and it comes with an adjustable paddle, high capacity pump and a detachable main fin.  Additionally for maximum durability, its constructed with a rigid military grade PVC material and designed to last you for many surfing and paddling adventures to come. 
The lightweight design of this paddleboard is great for transporting it to and from the shore. This board includes a safety leash, and a waterproof bag for carrying personal items like cell phones and keys with ease. Additionally, it features an upgraded backpack that will hold everything you need in one easy-access location.This U.S. family owned business provides a 1 year manufacturers warranty for worry-free purchasing. 
Buyers Guide: SUP for Surfing
We focused our recommendations on high quality stand up paddleboards for surfing that provide some versatility at a reasonable cost.  When you are researching paddleboards specifically for the purpose of surfing you will want to be looking for a narrow and shorter board.  The nose is typically pointy and in some instances so is the tail, which provides a design to create lift and forward thrust, desirable in surfing.
Reducing the length and width minimizes the drag and maximizes performance.  Additionally, paddleboards for surfing sacrifice some stability to gain a faster and more maneuverable board.  This sacrifice is needed to both catch a wave, as well as to support providing the longest possible ride.  
A few characteristics to be aware of when choosing to purchase a stand up paddleboard for surfing include:
Surfing paddleboards are best suited for intermediate to advanced paddlers
Designed for individuals looking for more adventure from their paddleboard experiences
Require better balance as you will be sacrificing stability
Increased control and maneuverability
The high end SUP for surfing is essentially an oversized surfboard.
What to look for in a Stand Up Paddleboard for Surfing
There are a variety of factors to consider in choosing a surfing paddleboard:
Length: The shorter the board the more control you will have while surfing.  Shorter boards have less drag due to the reduced surface area.
Nose: The nose of your paddleboard should curve or point up, as this will make it easier to catch and stay on top of a wave.
Fin Design and Configuration: Ideally you will want 3 to 4 fins on your paddleboard to maximize your ability to control, steer and maneuver the board.  Additionally, a system that is customizable will allow you to adjust the fins to allow for your peak performance.
Points to Consider when Choosing a SUP
Intended Uses: If you are looking for a paddleboard that you will use exclusively for surfing then our Three Brothers board is ideal.  If you want to be able to surf but also engage in other activities like cruising, fishing, yoga or just hanging out, a more versatile option that will allow you to surf but also enjoy other SUP activities may be more to your liking.  
Weight and Skill Level: Due to the fact that paddleboards need to float on the surface, supporting the weight of the individual, you will need to factor the paddlers weight into your decision.  Weight capacities are provided for each of our choices. Also, the skill level and abilities of the paddler will impact your board selection.
Board Width and Thickness: The paddleboard's thickness and to a larger degree it's width help to determine the stability of the board.  Also, note that the wider the board the more surface area you are creating and thus the slower the board will be.
Nose: An additional consideration, along with the previously stated factor, is that a board nose that is pointed will increase speed and responsiveness and in the converse a rounded nose will be slower and less responsive.
Tail: Again, as with the nose of the board, less surface area, pinched tails, provides better control and tighter turning.  A fuller tail will increase the glide and speed but you will lose some control and maneuverability. 
Rocker: The rocker is the curve on the bottom of the paddleboard.  A flatter rocker means more speed while increased rocker lines mean better turning in the surf and better control.
Accessories: Depending on your paddleboard (solid or inflatable) and your intended uses and specific circumstances a few accessories you will want to consider are the following:

Carrier: For solid paddleboards you will likely want paddleboard carrier straps and a car carrier
Safety Ankle Leash (coiled leashes are preferable)
Paddle: You will want a quality, lightweight and sturdy paddle for surfing
Travel Backpack
Storage Options
Repair Kit for inflatable SUPs
Air Pump: Inflatables require an air pump and we would recommend investing in an electric pump if you are inflating and deflating regularly
Quality, durable materials used in construction of the paddleboard
Personal Flotation Device (PFD): When you are in the water safety is always paramount.
Frequently Asked Questions
Is surfing on a paddleboard difficult to learn?
The popularity of SUP surfing has grown in large part because it's a blast and relatively easy to learn.  Now don't take this to mean you won't fall a few times or a lot. Generally individuals find surfing on a paddleboard easier than on a regular surfboard.  Most paddlers can stand up on their first or second try. Surfing in mild waves allows the wave to do the work rather than you. Simply put the more times you try the better you are going to get.  
How do I know which paddleboard design and shape is best for me?
You will need to consider how you intend to use your board when looking for a board shape.  If surfing is your primary focus and intent and you want to consider having a second board for other paddling activities, then you should consider a surfing specific design.
If you prefer to only have a single board that will allow you to surf while also enjoying other paddle activities you will want to look at an all around board shape that is flexible enough to allow you to have a great time catching a wave while also enjoying other adventures.
How important is the fin system on the paddleboard?
If you intend to surf the fin system is critical and second only to the shape of your board.  The most basic set up is a single center fin. A system with 3 or 4 fins will allow you better control in steering your board.  
How important is it to have a traction pad on the deck of the paddleboard?
The quality, texture and design of the deck traction pad will make a huge difference in the traction/grip you have in maintaining your balance and being able to maneuver the board.  Additionally, a quality pad will provide comfort for your feet while surfing.
Should I buy a solid or inflatable stand up paddleboard?
In our recommendations we have focused on quality construction, competitive pricing, versatility and with a design to support surfing. If you are an exclusive SUP surfer, a hardboard will have some performance advantages over an inflatable.  Conversely, if you are traveling, want to be able to have a variety of paddle experiences, find competitive pricing and still be able to have a blast paddleboard surfing, an inflatable may be a better choice.
Final Thoughts

If you are looking for a well designed and constructed stand up paddle board to meet your specific needs, including surfing, you will need to do your research. If you will be surfing on a regular basis, it will make sense to search for a surf specific paddleboard.  Our recommendation of the Three Brothers paddleboard is a great option.  
If stand up paddleboard surfing will be one of many different things you want your board to be able to do, we would direct you to the all around boards that have the correct shape and design features so when those waves start calling you the SUP is ready to go.  
Has this guide helped you get one step closer to your next SUP surfing adventure? We would love to hear about it-  share it with us in the comment section below!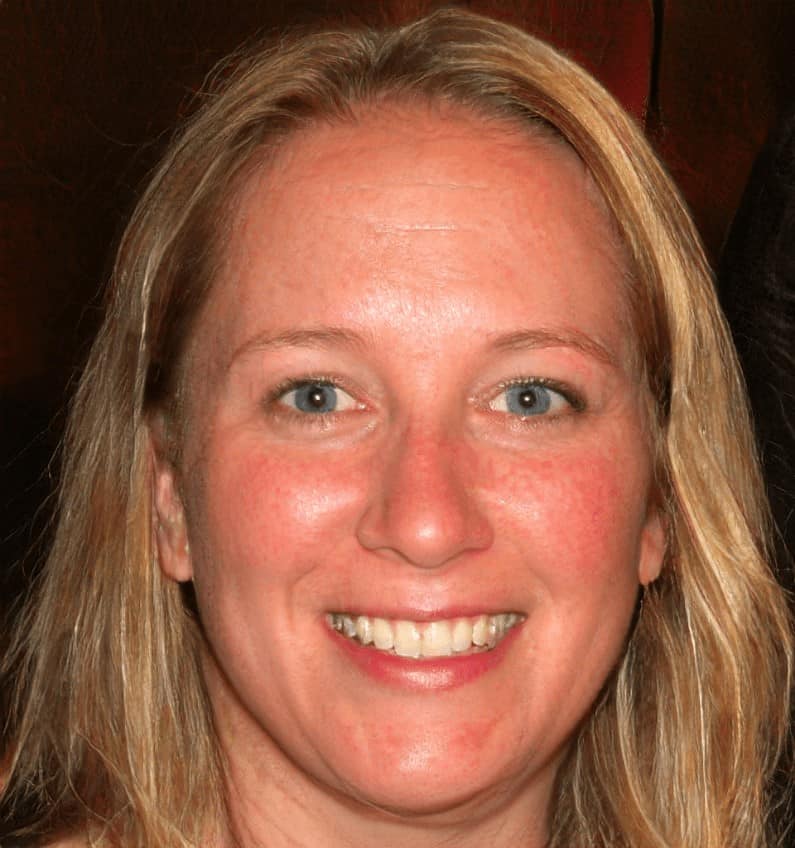 Megan Jones leads the editorial staff of Seaside Planet. They are a multidisciplinary team of outdoor adventurers, water sports lovers, and passionate beach goers. You can learn more about Meg and the rest of the editorial team here.