Choosing the best sunscreen for your beach vacation is essential to keep you comfortable and protected while soaking up some rays. Taking a vacation to the beach is a great way to enjoy a solo adventure, experience quality time with loved ones, and to connect to the great outdoors at some of the most beautiful destinations in the world. Preparing and packing ahead to keep your skin protected is crucial to your well being, but can be overwhelming with so many products to choose from- but we're here to help! 
Buying the right sunscreen is best done by understanding the qualities that are important, such as
SPF protection
, water resistance,
broad spectrum protection
and more. Because it can be a bit confusing, we've created this guide to the 5 best sunscreens available on the market and a simple buyer's guide to help you choose which is right for you. Use this guide to get yourself one step closer to your next epic beach adventure!
Comparison Chart
Blue Lizard Sport Original
Water Resistant Up to 80 Minutes
Water Resistant Up to 80 minutes
Water Resistant Up to 80 Minutes
Water Resistant Up to 80 Minutes
Water Resistant Up to 80 Minutes
5.7'' x 5.3'' x 0.9'' / 1 or 3 Pack
Organic and Non-GMO Ingredients
Oil-Free, PABA, and Oxybenzone Free Formula
Paraben, Phthalates, PABA, and Oxybenzone Free, Cruelty Free and Vegan
Paraben/Phthalates/Oxybenzone Free, Recycled Bottles, Cruelty Free and Vegan
Water Resistant Up to 80 Minutes
Organic and Non-GMO Ingredients
Water Resistant Up to 80 minutes
Oil-Free, PABA, and Oxybenzone Free Formula
Water Resistant Up to 80 Minutes
Paraben, Phthalates, PABA, and Oxybenzone Free, Cruelty Free and Vegan
Blue Lizard Sport Original
Water Resistant Up to 80 Minutes
Water Resistant Up to 80 Minutes
5.7'' x 5.3'' x 0.9'' / 1 or 3 Pack
Paraben/Phthalates/Oxybenzone Free, Recycled Bottles, Cruelty Free and Vegan
Best Sunscreens for Beach Vacations Reviewed
1. Badger SPF 35
Review
The Badger SPF 35 is a sunscreen that's well-known for being one of the most powerful sunscreens available on the market. Because of the quality of this product, it comes with a premium price point, and you'll likely have to pay a little bit more for it. Badger sunscreen offers protection against both UVA and UVB rays due to the high concentration of zinc oxide in the formula. Additionally, since there are only five ingredients, it's a simple and gentle formula that provides a smaller risk of reaction or break out from use.
Free from fragrance, this is one of the best sunscreen options if you have sensitive skin as you won't have to worry about a number of strange ingredients that often cause irritation. While this sunscreen does tend to leave a white cast on the skin when it has been applied correctly, this is a great way to make sure that you did not miss a spot during application and is very common in sunscreens with so much zinc oxide in them. Additionally, this protection lasts for up to 80 minutes, even during use in the water, providing you with lengthy protection before reapplication is required.
2. Neutrogena Beach Defense SPF 70
Review
While you do need to reapply every sunscreen throughout the day, especially if you are going to be getting in and out of the ocean on a regular basis, this can be time-consuming and is easy for many people to forget to actually do. Rather than suffering the consequences of a major burn when you forget to reapply, using this sunscreen from Neutrogena will help to protect you for hours at a time, making long days at the beach as enjoyable as possible. The tropical fragrance of this formula will make you feel as if you are on vacation, even if you only manage to escape to the beach for a few hours. Additionally, it's smooth application makes spreading it on skin evenly easy and convenient. 
This sunscreen relies on Helioplex technology to provide you with great protection. This means that it uses oxybenzone and avobenzone together to offer complete protection against UVB and UVA rays. While this does provide incredible protection, people with sensitive skin generally need to steer clear of this product as the chemicals can cause irritation. If your skin isn't sensitive and you want great protection for hours at a time, then this is a wonderful choice as it is easy to apply and rub in and it won't streak.
3. Thinksport SPF 50
Review
It can be difficult to find a sunscreen that is gentle on the skin but still offers great protection for users, but Thinksport is known for working hard to create environmentally-responsible products that really work. This sunscreen offers a high percentage of zinc oxide, which means that it can be difficult to spread and rub into your skin but it will provide you with natural protection so you don't need to worry about putting dangerous chemicals all over your body. Because this sunscreen protects against the sun without dangerous chemicals, you won't have to worry about your safety or the health and safety of your family members. Additionally this formula is great for those with sensitive skin. 
As a top-rated sunscreen, Thinksport is a great option for anyone who is looking for a natural sunscreen that still smells good and is a little bit easier to rub in so that it does not leave highly visible white streaks on the body.
4. Blue Lizard Australian Sunscreen
Review
One problem with wearing sunscreen all day long is that it can dry out and damage your skin, but this product from Blue Lizard is designed to help nourish your skin while protecting it. Thanks to the addition of Vitamin E, this sunscreen offers exceptional protection and helps to keep skin smooth and supple, which is a great way to diminish any negative effects from the sun.
By combining both chemical and mineral UV protectors, this product is able to stand up to water without getting washed off. While it still needs to be reapplied throughout the day, such as any other sunscreen, this is a great product for athletes to wear in and out of the water as it won't easily wash or sweat off. This makes it perfect for swimming, cycling, running, and more.
Because it offers broad spectrum SPF 30+ coverage, this product protects skin from up to 97% of the sun's rays. This is perfect for users who are going to be spending long hours outdoors in the sun. Additionally, the bottle turns blue when exposed to harmful UV light. This is a great reminder to users to make sure that they are protected and to reapply, if necessary.
Unlike other sunscreens that simply can't stand up to UV rays without allowing some damage to the skin, this product has been perfected to prevent damage easily. It is the classic Australian-strength product, which means that it can easily stand up to hot rays all day long without allowing the user to get burned.
5. Nature's Gate Natural Aqua Block Vegan Sunscreen Lotion
Review
One thing to consider when shopping for sunscreen is how well it will stand up to water and sweat without having to be reapplied, and this natural sunscreen can last for an impressive 80 minutes. This great water resistance is perfect for users who are going to be swimming, running, or simply want protection when sweating in the hot sun.
Because this product relies on all-natural ingredients, users won't have to worry about whether or not they will be damaging the environment when they use it. Unlike other sunscreens that contain oxybenzone, which can harm coral reefs, this sunscreen relies on minerals and other natural ingredients to offer safe and gentle protection from the sun.
Not only are the natural ingredients included in this sunscreen great for blocking harmful rays, but they also help to smooth and hydrate the skin. This is ideal for anyone who suffers from dry skin when they are out in the sun. Rather than having to remember to use both a sunscreen, as well as a lotion or moisturizer, you can simply rely on this product to protect and soothe dry skin. Additionally, the included aloe vera juice is a welcome addition to this product, as it helps to stop the pain from any burn that may occur due to forgetting to reapply. This soothes the skin and makes it bearable to be out in the sun, while at the same time offering additional protection from the sun.
As an added benefit, this sunscreen is
certified vegan
and cruelty-free, ensuring no animals were harmed in it's making.
Sunscreen for the Beach: Buyers Guide
The number of brands, applications, uses, ingredients and methods for applying a sunscreen, creates an almost impossible challenge of sorting through all of the information to make a good decision for you and your family. 
The importance of understanding and knowing what to look for can not be overstated. The Centers for Disease Control and Prevention has confirmed that the most common form of cancer in the United States is skin cancer. In addition to exposing yourself to a potentially life threatening cancer, overexposure to the sun causes many signs of aging including wrinkling and sun spots on your skin.
When you are making your choice of a sunscreen, you need to closely review the products label before purchasing. The Food and Drug Administration (FDA) has put in place regulations requiring sunscreen manufacturers to follow labeling guidelines. So what should you be looking for?
What To Look For
When you are searching for the right sunscreen for a beach vacation there are a number of things you will need to take into account. Any sunscreen should have at least an Sun Protection Factor (SPF) of 30+,  be broad spectrum and water resistant. The following explains these factors, as well as other considerations to help you in making your decision:
Sunscreen or Sunblock
Sunscreens and Sunblocks both effectively protect your skin from the sun's harmful rays, however they are very different types of sun protection. The following is a brief explanation of both:
Sunscreen: Sunscreens are manufactured using ingredients like avobenzone, oxybenzone and para-aminobenzoic acid (PABA) that work to absorb the sun's rays, providing protection for your skin. If this is the option you choose, make sure that it protects against both UVA and UVB rays.
Sunblock: Sunblocks are made with ingredients like titanium dioxide and zinc oxide that block or deflect the sun's harmful rays and thus protect your skin. This product sits on top of your skin, creating a barrier against the ultraviolet (UV) rays of the sun. 
There are also brands available that offer a blend of sunscreen and sunblock to protect you from the sun. According to Dr. Elizabeth Buzeny, outpatient clinical director of the Department of Dermatology at Brigham and Women's Hospital, your skin type should be considered when deciding the best product for your needs. 
Individuals with sensitive skin, sunblock products with titanium dioxide and zinc oxide may work best. Children, teenagers with acne, and individuals who have skin conditions like rosacea or are allergy prone will want to use products that their skin will tolerate. 
Sun Protection Factor (SPF)
SPF is a measure for how well a product will screen or block the sun's harmful (UVB) rays. The higher the SPF number, the greater protection the product provides. To understand the SPF it must be pointed out that the number does not incrementally correlate to the level of protection provided.
The Skin Cancer Foundation explains that, "An SPF 30 allows about 3 percent of UVB rays to hit your skin. An SPF of 50 allows about 2 percent of those rays through. That may seem like a small difference until you realize that SPF 30 is allowing 50 percent of UV radiation onto your skin."
The SPF is provided as a guide in making your decision due to the fact that the amount of sun exposure depends upon a variety of factors including the length of exposure, time of day you are exposed, your geographic location and the weather conditions.
SPF protection levels:
UVB Protection
93%
97%
98%
99%
Broad Spectrum Protection
In addition to the SPF rating, it's important to ensure your sun block or screen provides broad spectrum protection. The reason for this consideration is that any time you are in the sun, you are being exposed to not just a single but instead a variety of UV radiation. Broad spectrum products provide protection from both UVA and UVB rays.
The sunlight that reaches our skin consists of two types of harmful rays: long wave ultraviolet A (UVA) and short wave ultraviolet B (UVB). 
Ultraviolet A: UVA rays penetrate deep into the dermis, which is the skin's thickest layer. They are present year around and lead to sunspots, premature aging, wrinkling and even cancer. UVA rays pass through not only your skin but glass and clothing as well.
Ultraviolet B: UVB rays damage to the superficial layers of your skin that causes your skin to tan and/or burn. UVB rays are not as strong as UVA rays but still may cause skin cancer, as well as harmful sunburns. These rays have the positive effect of supporting the production of vitamin D.
Water Resistant
When you are headed to the beach you are probably going to be in the water. Even if you aren't in the water, your body is going to sweat. The FDA has mandated that manufacturers are no longer allowed to state their products are waterproof. No sunscreens or sunblocks are waterproof or sweatproof. 
Instead you should look for a product that is water resistant. Water resistant sun screens or blocks allow you to remain in water for up to 40 minutes and still be protected. After 40 minutes you will need to reapply the product. Some products will be labeled very water resistant, which means it will typically last up to 80 minutes in the water.
Other Considerations
The three primary factors to consider in a sun protection product for a beach vacation are the SPF, that it is broad spectrum and is water resistant. In addition to these consideration the following factors may guide your decision-making:
Sand Proof: Sun protection manufacturers have begun to develop products that allow sand to be brushed off your skin while using them. Fine sand can be difficult to remove, while coarse sand can be quite unpleasant when you rub your skin. A product that doesn't cause sand to stick to your skin and can be easily brushed off may be an important consideration for some individuals.
Stick, Spray or Run On: Your choice of which type of application will likely be based on your personal preference. 
Stick products achieve lower SPF levels, have higher water resistance levels but are not ideal for those individuals with sensitive skin. 
Spray products, although popular, provide inconsistent coverage, especially in windy conditions. Additionally, sprays can be accidentally inhaled, generally are less effective and can have a negative impact on the environment. 
Rub on products are typically safer for your skin and provide the best overall coverage.
Vulnerable Areas of the Body: Your head, neck, nose, ears, lips and hands are all areas that you should give special attention to ensuring they are protected. 
Special sun protection products are available for areas such as your lips (thinner skin), your head (variety of products and sun protection), and nose (higher SPF). It's easy to overlook areas like your ears, hands or lips. Covering all areas of skin exposed to the sun is important.
Even if your skin is covered by clothing the sun's harmful rays can penetrate the fabric. Clothing designed specifically for blocking the sun's harmful rays comes with a UPF (ultraviolet protection factor) rating that designates how much UV is blocked by a specific fabric. 
Manufacturers have designed products, with UPF ratings, to protect specific parts of your body: rash guards, hats, sunglasses and cover ups. Also, consider having a shaded area to take breaks from being in the direct sun by investing in an umbrella, tent, sun dome, pop up canopy, or a pop up tent. 
No matter what sun protection you choose, ultimately the best sunscreen or sunblock is the one that you will use and are willing to reapply every couple of hours. It is important to also remember that the product should be applied 30 minutes before exposing yourself to the sun. Hopefully this information will help to guide you in making your final decision. 
Final Thoughts

While buying sunscreen for a trip to the beach depends on your personal preference and needs at the shore, there are several key features you'll want to search for to keep you and your family plenty protected. From SPF protection, to water resistant formulas, to UVA and UVB protection, there are many things that make a quality sunscreen. To choose a product that'll meet your needs during your next seaside vacation, use this guide to find the perfect one for you and get started on your next adventure as soon as possible!
Has this guide helped get you one step closer to your next beach trip? We would love to hear about it! Share your thoughts, comments and questions in the section below.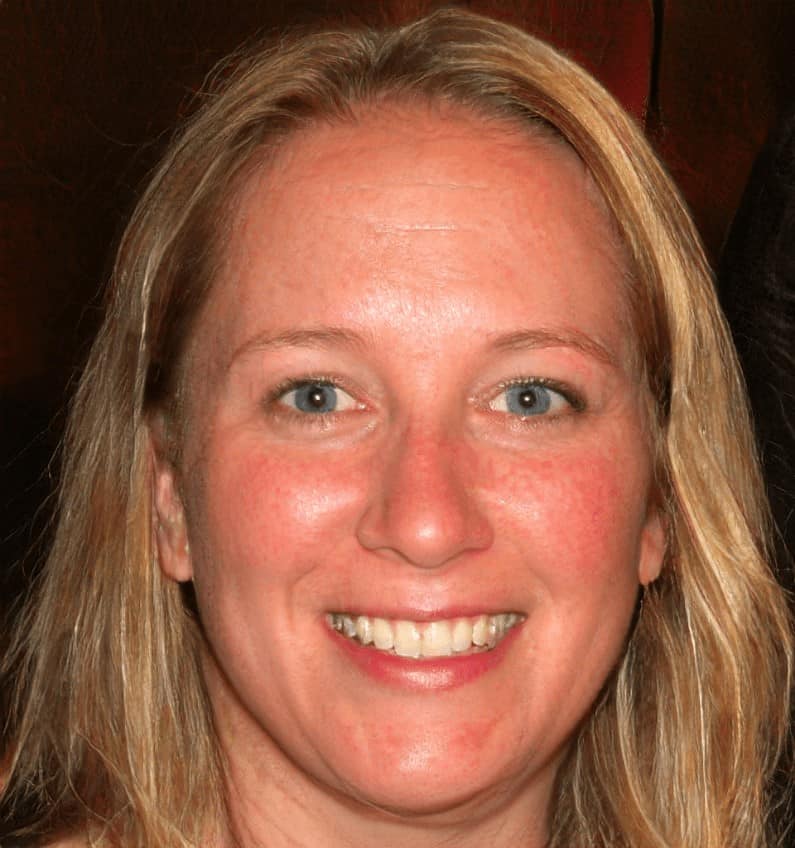 Megan Jones leads the editorial staff of Seaside Planet. They are a multidisciplinary team of outdoor adventurers, water sports lovers, and passionate beach goers. You can learn more about Meg and the rest of the editorial team here.