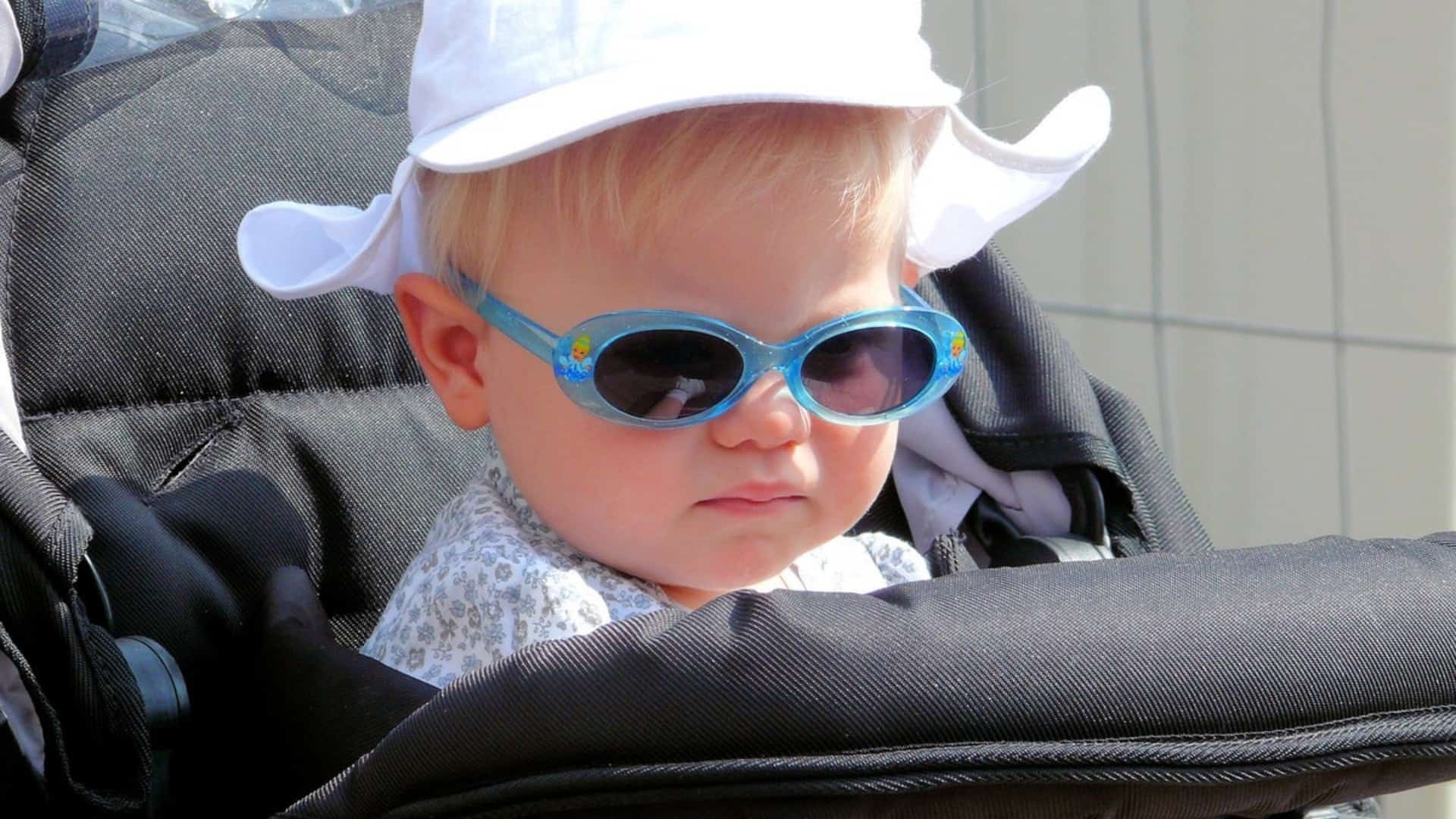 If you go to the beach a lot and have young kids, you know that ​it can be a stressful experience. You don't want to carry your little one around all day, which means that you are going to need to bring a stroller. But not all strollers are ideal for the beach. Most of them will get bogged down in the sand and suddenly you aren't going anywhere. Instead, you need one with sturdy wheels that also offers sufficient shelter from the elements. To ensure you're able to keep on rolling throughout your trip, we're here to help you find the best stroller for a beach vacation right now.
Comparison Chart
BOB Revolution Flex 3.0 Jogging Stroller, Lunar Black
Baby Trend Range Jogger Stroller, Millennium
Graco Fastaction Fold Jogger Click Connect Baby Travel System, Gotham
Joovy Zoom 360 Ultralight Jogging Stroller, Black
Baby Jogger 2016 City Mini GT Single Stroller
Best ​Stroller For Beach Vacation Reviews
1. ​BOB Revolution 3.0 Flex Stroller
Review
This is a ​high quality and effective stroller to go with. In terms of going to the beach, it has big and tough wheels, plus it is car seat ready too, not to mention that it offers some protection from the sun as well.
When it comes to going to the beach, the BOB Revolution Flex Stroller is a good option to go with for several reasons. For one, it features a sun canopy that offers protection from the sun, up to UPF50. The canopy can be put forward or reclined depending on how sunny the day is.
Furthermore, the BOB Revolution Flex Stroller has really big solid air-filled wheels; the wheels are large and wide, they are air-filled, and they have a good traction pattern, all features which make this stroller ideal for rolling over sand. The wheels also come with a good suspension system for shock absorption. The front wheel can actually lock, another great feature.
Regarding comfort, the seat is well-padded, plus it features good ventilation too, or in other words, the seat is perfect to keep a child cool and comfortable on a hot summer day. The seat itself can come out of the stroller, and it is car seat ready, so you can fold the stroller down and use the seat as a car seat, another convenient aspect. The bottom of the stroller also features ample storage space so you can bring along everything you need for the beach.
2. ​Baby Trend Range Jogger Stroller
Review
Another good stroller for the beach to keep in mind, the Baby Trend Range Jogger Stroller. While not our top pick, it still manages to deliver quite a bit of usefulness and functionality.
For one, the Baby Trend Range Jogger Stroller comes with inflatable wheels. Inflatable wheels are pretty good when it comes to the beach, as they have the ability to absorb some shock and impact, plus it makes it easy to maneuver the sand. The wheel here are quite large and wide, plus they feature a decent traction pattern, both features which make the Baby Trend Range Jogger Stroller ideal for traversing sandy beaches. The front wheel can lock in place, which is also a convenient feature depending on your needs. We like how the Baby Trend Range Jogger Stroller comes with quite a bit of added storage space.
The Baby Trend Range Jogger Stroller comes with an adjustable seat with multiple positions, which helps your child stay comfortable. It also comes with a 5-point harness system to ensure that your child is safe and sound, plus so that it does not fall out or wander off. The large rubberized handle on the Baby Trend Range Jogger Stroller makes it easy to push around.
When it comes time to go home, a simple push of a button allows you to fold this stroller down to size for quick transportation. It might not be the fanciest or most durable stroller out there, but it certainly gets the job done where the beach is in question. The sun canopy will also help protect your child from the sun.
3. ​Graco Fastaction Stroller
Review
The Graco Fastaction Stroller works well for trips to the beach, thanks to the design of the wheels. It is quite durable and has a couple of useful features​.
The Graco Fastaction Stroller comes with a semi-mesh canopy that can fold back or forward depending on your needs. This canopy helps protect your child from the wind and from the sun on those hot beach-going days. Another good aspect is the 5-point harness which ensures the safety of your child, plus so they do not wander off on their own. The seat is pretty deep and it is well-padded, so your kid should be comfortable while seated in the stroller. The underside of the Graco Fastaction Stroller comes with quite a bit of storage space, plus the top features cup holders, both convenient features.
When it comes to the wheels, they are air-filled rubber tires; they are pretty wide and have a decent traction pattern, making them OK for rolling over the sand. This is a jogging stroller, so the front wheel can lock into place, a feature which is useful, but not particularly so for the beach. The rubber tires do offer a fair amount of suspension, which your child will definitely appreciate.
Although this is not the No.1 best stroller for taking to the beach, it is certainly better than carrying your child around in your arms. We like how the Graco Fastaction Stroller uses a single button to fold down to size for easy storage and transportation.
​4. ​​Joovy Zoom Jogging Stroller
Review
The Joovy Zoom Jogging Stroller has a lightweight aluminum frame and large wheels to keep your child secure and relaxed as you jog around town. Here is a closer look at the main features:
Maximum weight of 75 pounds
Max head height of 26 inches
Designed for children three months or older
Weighs 25.7 pounds
Parent organizer with space for keys and phone
Tether and leash to keep the stroller from getting away
Tire pump that stores in lower compartment
Like most strollers, the Joovy Zoom is designed to fold and unfold with a quick release button. The folding mechanism works. However, the large stroller is awkward to open and close.
After you get the stroller open, you do not have any major issues to worry about. In fact, this is a top choice for parents that want to go jogging with their children, thanks to the suspension and visibility.
Superior Suspension System Reduces Bumps
A reliable suspension system is one of the most important features of a jogging stroller. The Joovy Zoom features quality suspension, large wheels, and a sturdy aluminum frame to help eliminate the shock from bumps and potholes.
The pneumatic 16 inch rear wheels also help create a smooth ride while the front wheel locks in position, allowing you to easily jog in a true straight line.
Greater Visibility for You and Your Child
The seat is positioned higher than most stroller seats. The stroller also includes a large canopy with a peek-a-boo window.
With your child positioned higher up and a canopy that you can easily adjust, your child gets a better view of his or her surroundings.
You can also keep an eye on your child through the canopy window or by folding the canopy into the closed position.
Jog in Comfort and Style with the Joovy Zoom
Overall, the Joovy Zoom offers what you need in a jogging stroller. It is stable, secure, and comfortable. You get to enjoy your jog while your child remains comfy and secure in the raised seat.
The stroller is also equipped with a convenient organizer, side pockets, and a lower compartment. The only disadvantage is that it is not the easiest stroller to fold and unfold. Some parents may also find that the size makes it difficult to get around indoors.
​5. ​Baby Jogger Mini GT Stroller

Review
The Baby Jogger Mini GT Stroller features adjustable handlebars and supports the City Mini GT and City GO infant car seats. You get an adaptable stroller that should suit any parent or child and these standard features:
Maximum weight of 65 pounds
Weighs just 22.5 pounds
Max head height of 26 inches
Hand-operated parking brake
Parent console and child tray
Glider board for older children
With the Baby Jogger Mini GT, you can take your child just about anywhere. The stroller easily folds and weighs just 22.5 pounds, making it easy to transport or store.
It includes a parent organizer for storing keys, phones, and toys. There is also a glider board, allowing an older child to hitch a ride.
Keep Your Child Comfortable and Secure
The Baby Jogger Mini GT includes a large, padded seat for toddlers. It supports children up to 65 pounds and allows you to connect an infant car seat.
The seat places your child in a reclined position and the UV 50+ canopy folds completely back, providing a clear, unobstructed view for your child. When the canopy is extended, you can still monitor your child through the mesh window.
Sturdy Design with Hand Parking Brake
The Baby Jogger Mini GT is an easy stroller to work with. It opens and closes quickly and locks into position, ensuring that your child remains secure.
You also get an adjustable handlebar. You can set it to the right height, helping to prevent backaches from reaching too high or low to grip the handlebars.
The handlebars also feature a hand operated parking brake. You can stop the stroller instantly and keep it stationary with the parking brake engaged.
The stroller also makes it easy to navigate tight corners, due to its short design. However, the shorter design also makes the stroller a little top heavy. Parents should avoid resting their body weight on the bars.
Enjoy Comfortable Strolls with the Baby Jogger Mini GT
While this stroller is designed for jogging, the rear wheels are not very large. Your child is more likely to feel bumps on the path when jogging at fast speeds.
The stroller is still great for running errands and going for strolls. With the adjustable handlebars and the padded seat, you and your child can remain comfy.
​The Verdict
If you need a great stroller for the beach, we would highly recommend the BOB Revolution 3.0 Flex Stroller​. If you want ​our ever popular best bang for the buck pick, we would go with the Baby Trend Range Jogger Stroller. While not quite as good as the BOB Revolution Flex, it's still a solid choice that should keep your child comfortable and you on the move throughout your vacation.