The best snorkels for beginners feature a variety of comfort and safety features. The right product makes diving into the ocean fun and easy, especially for scuba divers and snorkelers. Because these devices make it possible to breathe with your face under water, they're an important piece of sport gear that should be packed for every marine adventure. 
While there are many different snorkel styles and features on the market, not all of them are right for beginners. If you're a novice to using a snorkel, it may seem overwhelming choosing which option is right for you. To help you navigate the abundance of snorkels available, we've gathered 5 of the best products on the market today, and a buyer's guide to help you determine which features are important for your needs on the water.
Comparison Chart
Cressi Supernova Dry Snorkel
Kraken Aquatics Dry Snorkel
Flexible Snorkel with Water Collection Well
100% High-Quality Silicone
Wide Elliptical Bore Shape
Wide Elliptical Bore Shape
Contoured Flexible Tube Construction
Flexible Corrugated Hose Tube
Flexible Curved Large Diamete Oval Upper Tube
Float Mechanism Allows Submersion/Diving
Float Mechanism Allows Subermsion/Diving
Patented Upper Valve, Two-Drain System
Floating Ball Mechanism System Allows Submersion/Diving
Top Dry Valve Allows Sumbersion/Diving
Angled Silicone Moutpiece
Soft Hypoallergenic Mouthpiece
Patented Comfo-Bite Mouthpiece
Comfort Silicone Mouthpiece
Food-Grade Liquid Silicone Moutpiece
Semi-Dry Top for Snorkeling
Adjustable Clip for Attaching
Quick-Release Keeper and Mask Strap
Quick Release Adjustable Clip
100% High-Quality Silicone
Wide Elliptical Bore Shape
Float Mechanism Allows Submersion/Diving
Angled Silicone Moutpiece
Adjustable Clip for Attaching
Cressi Supernova Dry Snorkel
Flexible Snorkel with Water Collection Well
Wide Elliptical Bore Shape
Float Mechanism Allows Subermsion/Diving
Soft Hypoallergenic Mouthpiece
Quick-Release Keeper and Mask Strap
Contoured Flexible Tube Construction
Patented Upper Valve, Two-Drain System
Patented Comfo-Bite Mouthpiece
Semi-Dry Top for Snorkeling
Kraken Aquatics Dry Snorkel
Flexible Corrugated Hose Tube
Floating Ball Mechanism System Allows Submersion/Diving
Comfort Silicone Mouthpiece
Flexible Curved Large Diamete Oval Upper Tube
Top Dry Valve Allows Sumbersion/Diving
Food-Grade Liquid Silicone Moutpiece
Quick Release Adjustable Clip
The Best Snorkel for Beginners Reviewed
1. Cressi Alpha Ultra Dry: Editors Choice
Review
The Cressi Alpha Ultra Dry snorkel model is incredibly user-friendly, and a fantastic option for beginner snorkelers. It's ease in use is appreciated by people of all skill levels, and it works great at protection against water entering the device and your mouth.  Thanks to the newly designed and wider shape of the bore, this snorkel offers incredible airflow so users can take deep breaths without feeling they have limited available air and oxygen. This prevents unnecessary panic and anxiety underwater. These features ensure more comfortable breathing, and are great for both beginners and advanced users alike.
The silicone tube on this device is one of the most flexible options on the market and bends easily both when in use and when in storage. This means that the tube is easy to hold and helps reduce jaw fatigue for the user. Additionally, the foldability is ideal for portability and storing- making it great for on the go.
Finally, this snorkel features an impressively streamlined design which was created to reduce drag when in the water. This means that users are able to swim without restriction from the snorkel, and without feeling like they are being held back. Additionally,  featuring a quick release keeper, it only takes one hand to remove the snorkel when you're in a hurry.
If we had to choose just one, the best snorkel for beginners in 2020 is the Cressi Alpha Ultra Dry.
2. Cressi Supernova Adult Snorkel with Guard: Great Value and Snorkel
Review
If you're interested in learning how to snorkel, you'll need proper equipment for this fun and adventurous ocean sport. Without the right gear, you'll struggle and likely get frustrated in the water- which is why investing in a quality snorkel, like this option from Cressi is such a great choice. 
Ideal for beginners who are leaning to keep water out of their mask, this snorkel features a small reservoir to collect any water that leaks into the tube. This water can easily and quickly be removed by blowing through the purge valve. Additionally, thanks to the quick release, it's easy for the user to disconnect it from the mask without having to remove the keeper from the strap.
The added advantage of a device featuring a valve like that in the Cressie Supernova, is that if you accidentally go underwater, then this snorkel has a float mechanism to automatically close off the snorkel and keep water from getting to your mouth. Furthermore, the flexible
silicone
tube will reduce the stress that you feel when holding it in your mouth, making it easier to breathe comfortably for long periods of time while exploring.
3. Aqua Lung Snorkel: High-Quality Snorkel That Is Easy to Use
Review
The Aqua Lung Snorkel is a flexible device that is incredibly easy for beginners to use. It offers an optional smaller sized mouthpiece for the ultimate comfort in the water. An additional and smaller sized mouthpiece is great to prevent mouth fatigue, and for children using the snorkel.  
This snorkel features a large bore, offering the user plenty of available air to breathe comfortably. Additionally, the two-valve system in this snorkel's design helps to prevent water from entering the snorkel tube, and thus your mouth. This becomes especially useful when you get caught in a wave, or when you accidentally dive underwater. 
While this snorkel has been designed to keep water out of the tube, and out of your mouth, it's easy to clear if water does leak in. Not only is this ideal for comfort and breathing while adventuring in the water, but it prevents panic and anxiety while exploring underwater. Novice snorkelers and divers can often get nervous with a water leak, so the snorkel's ability to purge water is essential for ocean safety.
4. Kraken Aquatics Snorkel: A Great Multi-Sport Snorkel
Review
If you're looking for the ultimate user-friendly snorkel for beginners, it's ideal that you find a product that's both easy to use and allows for easy and uninterrupted breathing. This snorkel from Kraken features not only a comfortable mouthpiece made of very flexible silicone, but also a floating ball system to prevent a mouthful of water, and to keep your snorkel dry throughout your adventure in the sea.
Novice snorkelers are often afraid of getting water in their mouths when exploring underwater, which is why it is so important to have built-in safety features to prevent this from occurring. This also makes it easy for the user to clear out the water when a leak does happen. A purge valve is a common design feature on many popular snorkels, and this one is powerful and easy to use.
This snorkel is also highly rated and reviewed because of its versatility as a quality device for scuba divers as well as snorkelers. Is this something a beginner snorkeler needs to consider? Certainly not. But it's a nice additional feature to your investment.
5. Aegend Dry Snorkel
Review
The aegend Dry Snorkel is a user-friendly product designed to be versatile enough to fit many top brands of standard masks and goggles, including Cressi, Speedo, US Diver, Phantom and more. It features a quick release adjustable clip which allows for movement up and down the snorkel tube for a comfortable fit. 
The mouthpiece on this snorkel is constructed of a food-grade liquid silicone material which is very soft for comfort throughout your adventures. This also creates a quality and form-fitting seal, allowing for extended use exploring the underwater world. The mouthpiece can be removed and replaced if needed, ensuring the snorkel is useful for many marine excursions to come. 
Featuring a large diameter tube to offer uninterrupted and easy breathing, the design of this snorkel is also ideal to prevent drag in the water. Additionally, it has a reservoir that's offset from the mouthpiece tube, which is great for collecting water that leaks in. Clearing the reservoir while underwater is a breeze, all you have to do is give it a good blow. The splash-guard on this product also makes it ideal for novice ocean sport adventurers because it stops water from getting to your mouth even in crashing waves. 
Choose the Right Snorkel Style for Novice Snorkelers: Buying Guide
Before choosing the snorkel that's right for your needs in the water, it's important to understand the differences between styles and the advantages and disadvantages to all designs. Depending on your goals while snorkeling, you have several types of snorkels to choose from. 
Here are the 4 different styles of snorkels, and the key advantages and disadvantages of each:
Classic Snorkel
The classic snorkel design is often referred to as a 'J-style' snorkel, and is ideal for those novice to this fun ocean sport. This style of breathing apparatus features a simple plastic tube with an attached mouthpiece for easy and user-friendly use on the go. It can be adjusted to a preferred shape to suit the user's needs, and typically one of the most affordable styles on the market. Aside from the simple but important features of this snorkel, it's highly versatile and can be used for both scuba diving and snorkeling. 
This snorkel style is more rigid than other models on the market, and can be uncomfortable during long-day use. Additionally, it's important to understand the proper way to clear water from the tube when you plan to submerge entirely underwater. This snorkel requires you to purge the tube before submersion to prevent from inhaling water. This design, however, is simple and easy to use- making it ideal for beginner snorkelers. 
Classic snorkel advantages:
Affordable and cost friendly
Great for beginner snorkelers
User friendly and portable
Classic snorkel disadvantages:
Rigid design can be uncomfortable
Requires clearing of breathing tube before submersion underwater
Can lead to leakage
Dry Snorkel
A dry snorkel style of underwater breathing apparatus is different than a classic snorkel because it features a valve at the top of the tube to keep water out. This valve acts as a barrier when the snorkel is submerged underwater, blocking water from entering until you're again at the surface. The benefit in this design of snorkel is that it allows users to glide along the surface of the ocean and swim under barriers before resurfacing without worrying about having to clear the snorkel of water beforehand. 
In case a small amount of water does enter your breathing tube, this snorkel features a purge valve at the bottom of it's design which allows you to exhale quickly and remove access water in the device. Not only is the dry snorkel design great for snorkelers, but it's also ideal gear for scuba divers. It's important to remember, however, that this style of snorkel tube will remain buoyant and create drag underwater, as it's holding air inside the tube because of the dry valve. Although this isn't a deal breaker for most, it is something you should consider before your investment. 
Advantages of a dry snorkel:
Ideal for exploring underwater without manually purging mask 
Does not require frequent clearing
Features purge valve for water accumulation
Disadvantages of a dry snorkel:
The top valve can get blocked
Increases buoyancy and drag underwater
Flexible Snorkel
The flexible snorkel design is ideal for both snorkeling and scuba diving adventures alike. This style typically features tubing near the mouthpiece which allows for ease in head movement while using the device. Casual ocean sport enthusiasts highly review this product because it offers ample flexibility and range of motion in the water. Additionally, the mouthpiece is designed to feel more comfortable than other classic and dry models on the market today. 
The purge valves on this style of snorkel require only a short exhalation to remove access water from inside the breathing tube. Furthermore, the flexible snorkel is an optimal choice for beginner snorkelers who prefer a snug and comfortable fit around the face and head. 
Advantages of a flexible fit snorkel:
Ultimate viewing because snorkel falls away from face when not in use
Purge valve removes excess water from breathing tube
More flexible and comfortable than classic design snorkels
Lightweight and portable for traveling
Disadvantages of flexible snorkel designs:
Airways can block from sand, dirt and other debris
Water can easily penetrate the top of the snorkel tube
Full Face Snorkel
The full face snorkel apparatus is the perfect combination between the classic and the dry snorkel, especially for beginners and kids who are new to the sport. This design is essentially a mask and snorkel combo, built into one unit to allow the user to breath easily without the use of a mouthpiece. Additionally, this style of snorkel allows the user to dive underwater, and resurface without having to clear water or worry about it leaking in. 
Although this style of snorkel tends to come with a more hefty price tag, many beginners and experts alike find the added cost to be well worth the convenience and safety it provides in the water. These masks are designed for ocean sport adventures, and can be used from snorkeling, to scuba diving, freediving and more. 
To prevent water from entering the mask, even while submerged, this style of snorkel features a splash guard on the top of the breathing tube. Some designs have flexible snorkel tubes, while others have more rigid designs, and most feature a purge valve at the base for water drainage. It's important to remember to clean this purge valve after use to prevent debris from causing a poor seal on your next adventure. 
Advantages of a full face snorkel:
User-friendly and no uncomfortable mouthpiece
Flexible and comfortable fit
Features a purge valve and splash guard 
Great for beginners
Disadvantages of a full face snorkel:
Sand can cause a poor seal for purge valve
Features more moving parts
More cost intensive than other style options
Not ideal for scuba diving or portability
Frequently Asked Questions
How do I choose the right snorkel set?
The right snorkel set for your needs on the water is important to comfort and safety throughout the day. A high quality snorkel set makes your experience of the underwater marine world a truly unforgettable experience. 
A good snorkel set includes at least 2 or 3 components: a mask and snorkel, or a mask, snorkel and flippers. Many companies allow you to purchase this gear separately, and this guide will help you choose which snorkel is right for you. 
Additionally, a quality mask is important for easy visibility while exploring the lush underwater marine world. This snorkel gear comes in a variety of styles to choose from, but most importantly, it should fit snugly and comfortably to your face and head. For more information on choosing the right mask for you, check out our guide to the best masks here. 
Can you breathe underwater without a snorkel set?
Snorkeling requires several key pieces of equipment to make it possible to experience the underwater world up close and personal. You'll need:
A Mask: for viewing marine life underwater
A Snorkel: for breathing underwater
Flippers: to propel yourself and maneuver in the water
Swim Apparel: to keep comfortable, visible, and protected in the water
What is the best kids snorkel set?
Snorkeling can be enjoyed by people of all ages, making it an ideal family beach activity. Because of their smaller size, children need their own equipment for a comfortable and safe fit. Many top ocean gear companies design snorkel sets dedicated to kids- featuring a range of equipment like masks, snorkels and fins. 
Perhaps one of the best options on the market is the US Diver Snorkeling Set for kids, which features all the features they'll need while exploring the water. It's user-friendly for beginners, comes in fun kid-friendly colors, and features a mask, snorkel, flippers and carrying bag. 
Remember that children should be supervised while in the water at all times.

U.S. Divers Dorado Ii Pro Jr Mask, Sea Breeze Snorkel, Proflex Fins Set with Gear Bag, Yellow/Blue, Medium
U.S. DIVERS DORADO II SNORKEL SET. This medium yellow and blue youth snorkel set is complete with a 2-window mask, splash top snorkel with a one way purge valve, dual composite vented blade fins, and a mesh gear bag to keep everything organized.
EL DORADO.The El Dorado II Snorkel Set offers  an ergonomically shaped mouthpiece for comfort and ease. The fins have soft and foot pockets with a dual composite heel straps and adjustable buckles, allowing young divers to show up prepared for underwater adventures.
SEABREEZE PROFLEX. High-quality, adjustable, and innovative technology creates an experience with less worry and more adventure. Each piece of the snorkel gear set pairs a solid fit with an effective performance for kids of all experience levels.
EXPLORERS WANTED. Whether you're a first-time diver or a seasoned professional, Aqua Lung products cater to any and every experience level. They are always evolving to provide the most functional and unprecedented gear in your swimming adventures.
U.S. & WORLDWIDE. Providing a means to breathe underwater, Aqua Lung is amplifying adventures in 60+ countries. At the forefront of modern diving equipment since 1943, all efforts go towards making the underwater world a groundbreaking discovery.
Are snorkel sets expensive?
If you're novice to this fun ocean sport and taking your first dive into the deep blue, investing in an advanced snorkel set, and thus one that's more cost intensive, isn't necessary. These sets will come with added cost because of additional features used by more advanced ocean explorers. Ideally, you'll choose a snorkel set that meets your needs in the water, and one that's designed with quality and safety in mind. 
If, on the other hand, you plan to invest a significant amount of time adventuring underwater, or you simply want to test out the experience with a more advanced snorkel set, choose a high-performing kit. These products tend to be made from slightly high quality materials, and designed for ultimate longevity for many uses to come. 
What are the best flippers for snorkeling?
Flippers and fins are a great addition to your snorkel set, allowing you to propel yourself and maneuver with ease underwater. When investing in snorkel flippers, you have the choice in style options between full foot coverage or an open heel design. 
Full foot fins feature a secure pocket for your feet to fit tightly and comfortably inside. Open heel fins, on the other hand, feature an adjustable strap on the heel of the footwear which leaves room for dive boots. The latter tends to be ideal for snorkeling when you'll need to walk in sharp, rocky environments during your exploring. 
The best flippers for you depends entirely on your needs in the water. Consider the temperature of the water you'll be snorkeling in. Full foot fins, for example, are great for warm waters, but not ideal for cool waters where feet will need more insulation. In this instance, you'll want to use boots and open heel fins to keep feet warm and comfortable throughout the day. 
Take the time to research which fins are right for you and your families needs, and stick with respected and highly rated brands to ensure quality.
Final Thoughts

With the abundance of options on the market, buying a snorkel can be intimidating. To help you navigate the available products and plethora of features, we've put together this guide of the best snorkels available for beginners, and how to determine which is right for you 
Snorkeling is a fun and adventurous ocean sport that brings you up close and personal with the lush marine world. Participating in this activity requires appropriate gear, and a quality snorkel will keep you safe and comfortable while exploring. Additionally, a snorkel that keeps water out of your mouth prevents unnecessary fear and panic underwater. Opt for a product that's easy to clean, one that offers easy breathing, and one that provides comfort for prolonged use. This will help you create memories to last a lifetime. 
Has this guide helped you to find the snorkel that's right for you? Or are you planning an epic trip where you'll be diving into a fun ocean adventure? We invite you to share it with the Seaside Community in the comment section below!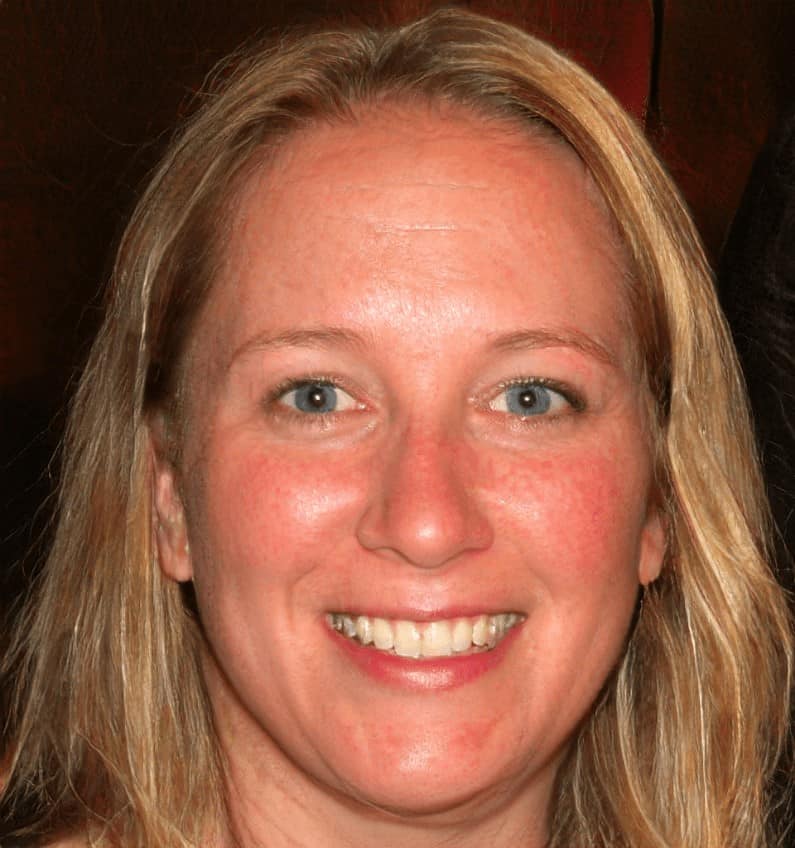 Megan Jones leads the editorial staff of Seaside Planet. They are a multidisciplinary team of outdoor adventurers, water sports lovers, and passionate beach goers. You can learn more about Meg and the rest of the editorial team here.