Some links in this post are affiliate links. This means if you buy something through our posts, we may get a small share of the sale at no additional cost to you. As an Amazon Associate we earn from qualifying purchases. Click here to learn more.
The right snorkel makes getting out into the ocean fun and easy, especially if you want to enjoy your recreational diving fully. Because snorkels make it easy to breathe with your face under water, they are an important piece of equipment that you shouldn't go without. They make it much easier for you to swim long distances without getting tired, which is very important if you were to ever get lost in the ocean or turned around.
While there are a lot of different snorkels on the market, not all of them are right for beginners. If you or a loved one are just getting started snorkeling, then you will want to consider these three best snorkels for beginners when you are shopping as you can then rest easy that you have found the right piece of equipment for your needs. I know how important it is to be safe when you are out in the water, which is why I found these three great options for you to choose from.
Beginner's Snorkel Comparison Chart
Cressi Alpha Ultra Dry Snorkel (Black/Silver)
Cressi Supernova Dry, black/black
Aqua Lung Impulse 3 2-Valve Flex Snorkel, Black Twilight
Kraken Aquatics Dry Snorkel with Comfortable Silicone Mouthpiece and Purge Valve for Snorkeling and Scuba Diving | Black
Cressi Alpha Ultra Dry Snorkel (Black/Silver)
Cressi Supernova Dry, black/black
Aqua Lung Impulse 3 2-Valve Flex Snorkel, Black Twilight
Kraken Aquatics Dry Snorkel with Comfortable Silicone Mouthpiece and Purge Valve for Snorkeling and Scuba Diving | Black
​Our Top Picks Reviewed
​1. ​​Cressi Alpha Ultra Dry: Editors Choice
Review
This Cressi snorkel is designed to be very easy to use and offers exceptional protection against water entering the valve, which is great for beginners. More advanced users will also appreciate this design, as it works well to prevent water from getting into the snorkel and entering the user's mouth, which can be both dangerous and scary.
Thanks to the newly designed wider shape of the bore, this snorkel offers incredible airflow so users can take deep breaths without feeling like they are limited or that they are unable to get the air and oxygen that they need when under the water. This makes for more comfortable breathing and is a great feature for both beginners and advanced users alike, as it helps prevent panic and fear when under the water.
The silicone tube is one of the most flexible options on the market and bends easily both when in use and when in storage. This means that the tube is easy to hold and helps reduce jaw fatigue on the part of the user. Additionally, it is easy to fold this tube when storing it, and it can be folded to a very compact size.
Finally, this snorkel features an impressively streamlined design which was created to reduce drag when in the water. This means that users are able to swim easily and quickly without having to push through the water or feel like they are being held back. With a quick release keeper, it only takes one hand to remove the Cressi snorkel when in a hurry.
​In our opinion, the best snorkel for beginners in 2019 is the Cressi Alpha Ultra Dry.

​2. ​Cressi Supernova Adult Snorkel with Guard: Great Value and Overall Snorkel
Review
Beginners who are interested in learning how to snorkel need to make sure that they have the right equipment for the task or they are going to struggle and become frustrated, which is why this snorkel from Cressi is such a great choice. Any water that gets into the tube will be held in a small reservoir and can be quickly and easily expelled simply by blowing through the purge valve. Additionally, thanks to the quick release, it's easy for the person wearing the snorkel to disconnect it from the mask without having to remove the keeper from the strap.
If you accidentally go under water, then this snorkel has a float mechanism to automatically close off the snorkel and keep water from getting to your mouth. The flexible silicone tube will reduce the stress that you feel when holding it in your mouth, making it easier to breathe comfortably for long periods of time.
​3. ​Aqua Lung Snorkel: High-Quality Snorkel That Is Easy to Use
Review
This is a very flexible snorkel that is incredibly easy for beginners to use and offers an optional smaller mouthpiece for the ultimate comfort while in the water. When you do swap out the supplied mouthpiece for the smaller one, then you will not have to worry about mouth fatigue. This makes it perfect for both children and adults.
While this snorkel has been designed to keep water out of the tube and away from your face, if that does occur, then it only takes a small breath of air to clear out the water. This is perfect for people who are just learning how to snorkel as it will keep them from being scared when water is in the tube. The two-valve system included with this snorkel helps to prevent the majority of water coming down the tube when you get caught in a wave or accidentally put your head underwater, which are both things that can easily occur to someone who is new to snorkeling.
​4. ​Kraken Aquatics Snorkel​: A Great Multi-Sport Snorkel
Review
When you want the easiest snorkel for a beginner to use when learning how to snorkel, then you will want to make sure that it is not only easy to use but also offers features to ensure that the user can easily breathe underwater without problems. This snorkel from Kraken has not only a comfortable mouthpiece made of very flexible silicone but also a floating ball system to help keep your snorkel dry so you don't get a mouthful of water.
Beginners are often afraid of getting water in their mouths when snorkeling, which is why it is so important to have built-in safety features to not only prevent this from occurring but also make it easy for the user to clear out the water. While a purge valve is common on snorkels, this one is powerful and easy to use.
We also liked this snorkel because of it's ​a quality option for scuba divers as well. Is this something a beginner snorkeler needs to consider? No, not at all, but it's a nice additional feature.
​The Verdict
Buying a snorkel can be intimidating but shouldn't be difficult, which is why I put together this list of four of the best snorkels that you can buy and use as a beginner. Rather than being afraid of spending time in the water or feeling as if you are going to get water in your mouth each time you are faced with a wave, when you invest in the ​Cressi Alpha Ultra Dry, you can rest easy that you won't have any problems learning how to snorkel.
Snorkeling is a lot of fun but only when you have the right gear. A great snorkel will make you feel comfortable when your head is under the water and reduce any fear that you have of water getting close to your mouth. While water may still enter your snorkel, when you opt for one that is easy to clean out, then you won't have to worry about breathing.
Next Step: Uncover the Top Snorkel Mask for Beginners
Related: Top Snorkel Sets for Kids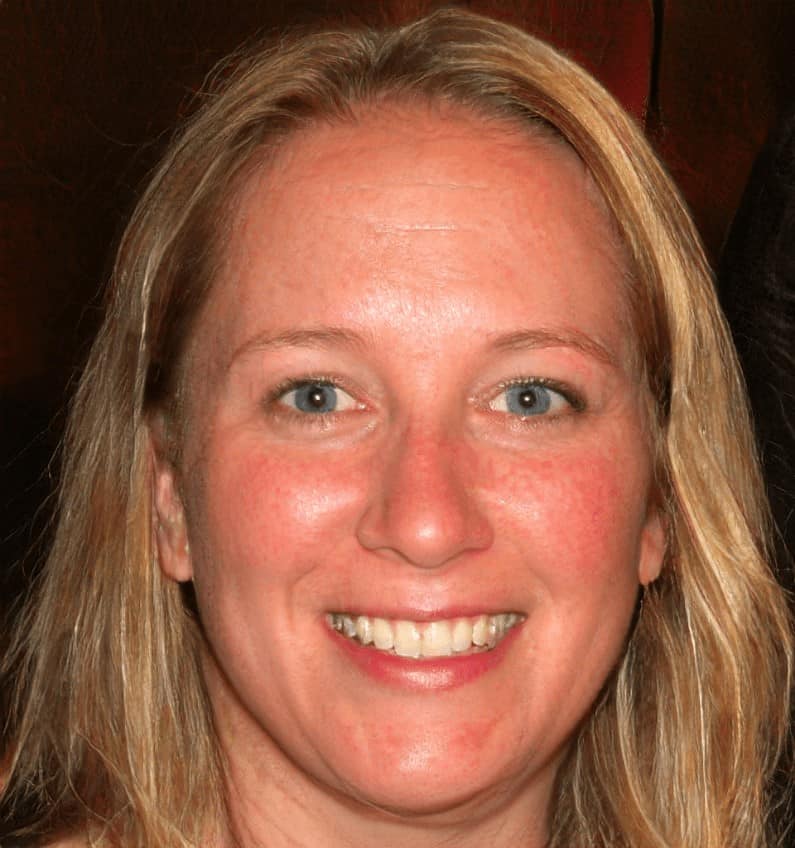 Megan Jones is the lead author of Seaside Planet. She is an avid surfer, scuba diver, and travel enthusiast who takes any opportunity she can to spend time in the ocean. You can learn more about Meg and the rest of the editorial team here.