Want to experience the best snorkeling in Mexico? Here are 10 locations that are sure to impress!
Snorkeling and scuba diving are two of the most popular water activities at many of Mexico's top beach destinations, and around the world. The waters off of Mexico's Coastline are filled with lush marine plant and animal life, with endless adventures and opportunities to explore. It's something you really need to see with your own eyes!
Note: Before
going snorkeling
, always make sure the water and weather conditions are safe. Check the
beach warning flag
to make sure currents aren't strong, or there are dangerous wildlife or sea life around. The warnings exist for a reason, respect them to protect yourself and others.
Best Snorkeling In Mexico

1. Akumal Bay
A small town located between Playa del Carmen and Tulum on the Yucatan Peninsula, in the heart of the Riviera Maya lies Akumal Bay. About one hour south of Cancun, this beach destination is perhaps best known for it's beautiful beach access and plentiful tourist activities. 
Go on a tour offered by one of the local dive shops, who will likely provide equipment, or rent (or buy) your own and hit the beaches at your leisure! Either way, Akumal Bay is a great experience for beginners or those more advanced in ocean sports.
Location: Akumal, Mexico
2. La Paz
The city of La Paz was built in a canyon created by the Choqueyapu River, which runs Northwest to Southeast. There are numerous opportunities for outdoor adventure in La Paz, including snorkeling in the beautiful blue waters. 
This area is well known for spotting whale sharks, and you can even join tours to see these magnificent creatures on your snorkeling adventures! Whale sharks are gentle fish who eat mostly plankton and don't seem to mind the presence of nearby snorkelers.
Remember that to protect the whale sharks, only approved vessels are allowed in the areas they occupy. Authorized tour guides and snorkelers are only allowed to be in the water near these gentle giants if following strict rules to protect the sharks. 
Location: La Paz, Mexico
3. The Sea of Cortez
The Sea of Cortez was originally nicknamed "nature's aquarium" by the famous underwater explorer Jacques Cousteau. This beautiful body of water separates the Baja California Peninsula and mainland Mexico, and is home to many sea creatures. 
A unique feature of snorkeling in the Sea of Cortez are the nearby Sea Lions, which can only be seen naturally like this in a few parts of the world. This is a very special experience, and taking your time to get immersed in local culture is all a part of the process.
Consider hiring a local guide or join a local tour offered by a dive shop. There are plenty of ways for beginners and beyond to get swimming in these pristine waters!
Location: Gulf of California
4. Huatulco
The city of Huatulco is home to pristine sandy beaches and coral reefs with outstanding underwater views! The corals attract all types of sea life, many of which call it home. From moray eels and parrotfish, to octopi and rays, the wildlife here is plentiful.
Large marine life is especially drawn to this area because of the rich plankton life. Creatures like whale sharks, humpback whales and manta rays to name a few! Described as an 'earthly paradise', Huatulco is in the state of Oxana in Southern Mexico. 
Whether you rent equipment, packed your own, or are using a dive shop- snorkeling in Huatulco will be a trip to remember for a lifetime!
Location: Huatulco, Mexico
5. Cenote Dos Ojos
There are many naturally formed sinkholes throughout the Yucatan Peninsula, referred to as cenotes. These unique natural abnormalities create extraordinary underwater experiences for snorkelers and divers alike! Most cenotes are filled with fresh water, so the life you experience will be different than that seen in the sea. 
The Cenote Dos Ojos is considered one of the best areas for snorkelers, as it's made up of two sinkholes which are linked by a long, narrow cavern which swimmers can travel through when the water is high enough. The water here is crystal clear, and likely you'll see iguanas, bats, birds and stalagmites around.
Location: Tulum, Mexico
6. Cabo Pulmo National Park
Cabo Pulmo National Park offers some of the very best snorkeling in the area. It's also the home to about 800 different species of tropical fish, invertebrates and marine animals! Surrounded by undeveloped desert and beautiful mountain ranges, the beaches of Cabo Pulmo Park has to be seen to be believed! 
Located just North of Los Cabos, this park recommends snorkeling only with a guide. This park is about a two-hour drive from the city of Cabo San Lucas, so plan for a full day worth of adventure on your tour! 
Location: Baja California Sur, Mexico
7. Cancun Underwater Museum
Cancun is one of the few places in the world where you have the opportunity to snorkel through an underwater museum. The Museo Subacuatico de Arte features an artificial reef with nearly 500 sculptures resting upon the sea floor. The sculptures help to promote the formation of natural reefs, which protects the ocean and its inhabitants from strong currents.
The city of Cancun itself is a beautiful place to visit with stunning views, located in the Southeast part of Mexico in the state of Quintana Roo. This city shines with Mayan culture at every turn, and is sure to impress in the water and out! 
Location: Cancun, Mexico
8. Playa Las Gatas
Playa Las Gatas tops the list of best places to snorkel in Mexico, because of it's clear, shallow water and high population of fish and marine life communities. Located in Zihuatanejo, Guerrero, Mexico, this area provides lots of crevices and caves to explore- both under and above the water!
The fish in these calm waters are quite use to snorkelers, and are said to be comfortable with human presence. Remember to avoid touching wildlife when you're snorkeling, even if they seem unphased by your company. To protect the animals and plant life, use your eyes only. 
Location: Zihuatanejo, Guerrero, Mexico
9. La Entrega
When it comes to the best snorkeling on the Pacific Coast, La Entrega is a clear stop! It is, perhaps, the most protected and serene snorkeling location in Mexico, and sure to impress even beginner snorkelers.
The water clarity in this area is excellent, with shallow waters- making it a great place for families with kids. When learning to snorkel, or teaching your kids to snorkel, these waters are the perfect place to get started and feel safe while doing it. 
Located in Huatulco, Mexico, this area is family and snorkeling friendly.
Location: Huatulco, Mexico
10. Cacaluta Bay
When looking for a place to snorkel near Mexico Beach, look no further than Cacaluta Bay. It's a preferred snorkeling location by many because the visibility is incredible, and unique in its own way. 
Cacaluta Bay is the largest and least accessible of the Huatulco Bays. Home to dozens of exotic marine life species, the flora and fauna of this area are heavily protected making this area nutrient and species rich. As you can imagine, this makes the snorkeling experience one of a kind! 
Location: Huatulco, Mexico
Final Thoughts
Nearly every adventure enthusiast has dreamt of snorkeling in Mexico, and diving into the beautiful ocean waters, or into the freshwater caves. Now is as good of a time as any to get started booking your trip!
Remember to check the conditions and beach warning flag before getting into any body of water. Clean up any waste you may accumulate or find, and avoid touching wildlife as much as possible to keep yourself and the marine life safe.
Snorkeling in Mexico is sure to be an experience unlike any other, and one that will last a lifetime. By using this guide to find the ten best snorkeling locations in Mexico, you're sure to create a once in a lifetime memory!
Have you been to one of the locations listed? Captured photos of any amazing snorkeling moments? We would love to hear about it in the comments below! 
Related Travel Guides: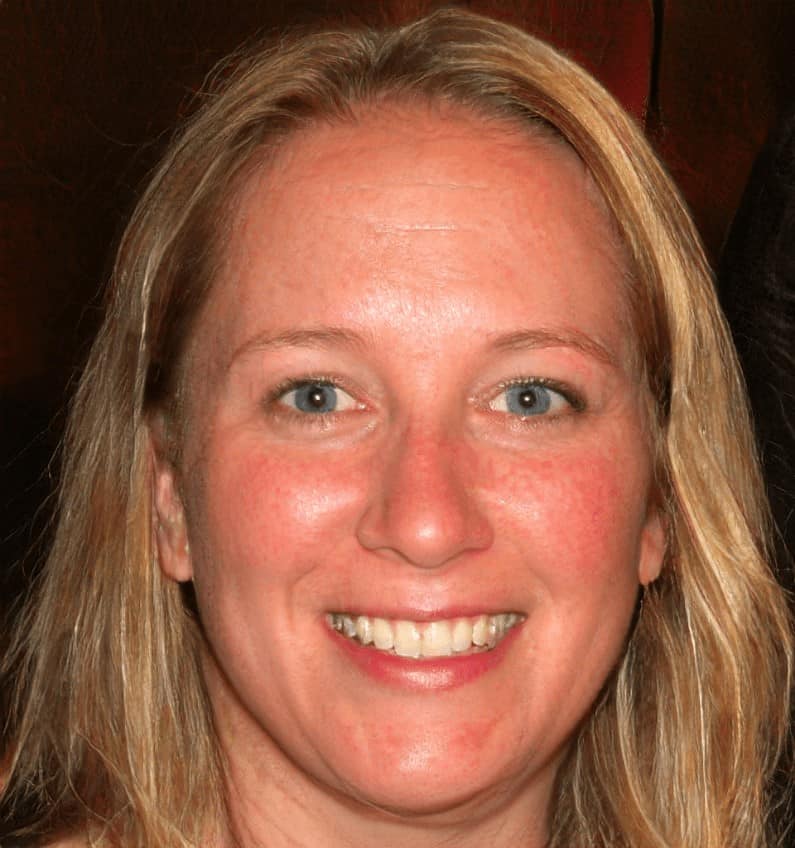 Megan Jones leads the editorial staff of Seaside Planet. They are a multidisciplinary team of outdoor adventurers, water sports lovers, and passionate beach goers. You can learn more about Meg and the rest of the editorial team here.