Are you searching for the best snorkeling destinations in Florida? You've come to the right place! The Sunshine State is a place with endless opportunities to dive below the ocean's surface to get up close and personal with marine fauna and flora. But with so many places to choose from, how do you know which snorkeling spot is right for you?
To help you dive in as soon as possible, we've gathered 15 outstanding destinations to provide you with a variety of snorkeling experiences from Florida's Emerald Coast, to the tropics of Key West.  
Packing for your snorkeling adventure is simple- all you need is a
mask
,
snorkel
and fins! The following destinations offer all the things you want in a snorkeling spot, such as clear water, lush underwater ecosystems, a variety of marine sea life like fish, turtles and rays, and amazing experiences for all:
Best Snorkeling In Florida

1. ​​Fort Zachary Taylor State Park
Fort Zachary Taylor State Park is located near the southern tip of Key West, where the Atlantic Ocean greets the Gulf of Mexico. The snorkeling spots here provide clear underwater visibility with a rocky bottom and thriving marine life. This stunning tropical destination is home to a large variety of tropical fish, sea creatures and live coral.  
Also located here is the historic Civil War-era fort that is worth exploring, along with picturesque beaches ideal of watching amazing sunsets.
The John Pennekamp Coral Reef State Park is a snorkeling adventure located on Key Largo. It is the country's first undersea park, offering snorkeling off the beach, along with tours that can take you to a live coral reef. The park is approximately 25 miles in length and extends 3 miles out into the Atlantic Ocean.  
The coral reef and associated marine life in the park are among the most beautiful and diverse you will find. The park also provides a vast array of additional activities, like
scuba diving
, glass bottom boat tours, hiking trails,
kayaking
, campsites, aquarium and more!
The Key Largo Dry Rocks is a lush coral reef, which lies to the east of Key Largo within the Florida Keys National Marine Sanctuary. The inner bank reef is characterized by shallow water depths ranging from 1 to 25 feet, calm seas and great visibility. These conditions make it an ideal snorkeling destination for enthusiasts of all skill levels, including beginners and those just learning this fun sport. 
The highlight of your snorkeling adventure here will be a nine-foot tall, 4000 pound bronze statue "Christ of the Abyss" standing in 25 feet of water. Dive down for an experience you'll never forget.
If shipwrecks are on your list of snorkeling adventures, then the Biscayne National Park  is a destination you should travel to as soon as possible! Featuring beautiful coral reefs, lush mangrove forests along the shoreline, and multiple underwater shipwrecks, Key Biscayne offers some of the finest snorkeling in the Miami area.  
The park here can only be accessed by boat, but it's definitely worth the extra effort to experience this unique and exciting environment.
5.​ Sombrero Reef
​Sombrero Reef is located in Marathon, a city approximately in the middle of the Florida Keys, and is one of the more popular snorkeling and diving destinations in the Keys.  This ultimate snorkeling destination offers a spur-and-groove coral reef, sitting on the outer banks, characterized by large fingers of coral, and separated by narrow sand beds. The unique ecosystem here offers an experience truly unlike any other, and draws locals, visitors and admirers of all kinds. Along with the massive coral formations, you'll also likely find rich underwater marine life, stunning underwater scenery, and small canyons and caves that you just can't find anywhere else.
6.​ Looe Key National Marine Sanctuary
Another unique and exciting coral reef adventure in Florida is the Florida Keys Looe Key National Marine Sanctuary, south of the Big Pine Key, five miles off the coast. This is a great snorkeling sight for individuals of all skill levels, because here the water quality is excellent, and the sea's conditions are generally mild. This offers a calm and tranquil opportunity to view underwater marine life, even for those who are novice to the fun ocean sport of snorkeling. 
With over 100 species of fish and 50 different varieties of coral reef, this beautiful area is an ideal destination for both beginner and advanced snorkelers alike. This Marine Sanctuary is an ideal place to vacation with your friends or family, and to
get connected with our oceans
. 
7.​ Bahia Honda State Park
​Twelve miles to the west of Marathon, Florida is a remote island that is virtually uninhabited. This area is the Bahia Honda State Park. Here, the shallow water offers a relaxed snorkeling experience, where admirers can view a variety of coral species up close, such as staghorn, brain and fire corals. In addition,  this area is home to many species of fish, like the angelfish, parrotfish, barracuda, and many more. This quiet get away destination also provides the chance to stop at the historic Bahia Honda Bridge, a well-known landmark in Florida.
8​. Alligator Reef Lighthouse
Located in the Florida Keys at the south end of the Upper Keys the Alligator Reef Lighthouse adventure starts with the crystal clear aqua water. The tall lighthouse structure presents a beautiful coral reef below with a considerable marine life to connect with in an experience truly unlike any other.  
The shallow coral reef around the lighthouse makes for a laid-back snorkeling opportunity with an abundance of fish and turtles to observe. For those desiring a more challenging undertaking, a nearby deeper reef awaits. Here you'll find a wall-like structure with a large population of a variety of fish, such as parrotfish, angelfish, barracudas, and more.
9.​ Dry Tortugas National Park
Approximately 70 miles west of Key West sits this chain of seven coral islands, where you'll find a top snorkeling destination known as Dry Tortugas National Park. This National Park offers unique and plentiful snorkeling opportunities to get up close and personal with  shipwrecks: the Avanti in approximately 20 feet of water and the Bird Key in about five feet of water. 
Additionally, because of its remoteness, the Dry Tortugas' coral reefs are the healthiest of the Florida Reefs. Health reefs mean plentiful marine life,
thriving ecosystems
, and an opportunity you'll remember for the rest of your life.
10.​ Alexander Springs
For anyone who's looking for a distinctive and unique snorkeling trip, this might be a visit to add to your list! This recreation area, known as Alexander Springs, is located in the lush, semi-tropical setting of central Florida in the Ocala National Forest. This destination is a stunning and pristine example of a Florida spring, and visited by locals and visitors alike.  Crystal-clear turquoise water provides amazing underwater views, which attracts both ocean admirers, and professional and amateur underwater photographers.
Alexander Springs offers ultimate snorkeling conditions, incredible beach views, and an experience you'll likely never forget. Remember to bring your
camera snorkeling
to capture memories that'll last a lifetime!
11.​ St. Andrews State Park
​A Florida State Park which is located three miles east of Panama City Beach on the Panhandle of Florida, the St. Andrews State Park is well known by locals and visitors alike.  Seeming endless sand dunes, and miles of beaches, allow you to explore and snorkel l in protected pools behind the rock jetty. The sand here is sugar white, and the water is a clear emerald green, making it the ultimate snorkeling conditions for any skill level! 
12.​ Fort Pickens Jetties
Moving further up the Panhandle of Florida you will find jetties that are located at the west end of Santa Rosa Island near Pensacola. The bay side is a rocky bottom where you may encounter stingrays, sea turtles and dolphins at Fort Pickens Jetties.  
This area is best suited for individuals who are experienced snorkelers, meaning the water conditions here require a more advanced skill level.  Additionally, the best time to venture out here is a couple of hours before high tide. During this time you'll find plentiful sea life, and optimal conditions for a snorkeling experience that you'll never forget.
13.​ Peanut Island Park
The Peanut Island Park is located in the middle of the Port of Palm Beach near the Lake Worth Inlet.  The island has a lagoon providing calm conditions, which is ideal for snorkeling and viewing marine life underwater. The area is rich in sea life and you may even come across manatees during the cool weather seasons.  
This island is also suited to more advanced snorkelers, who can venture out of the lagoon to explore the rocky shores of the island. This is ideal for friends of family with different skill levels, who'd each like an adventure all their own.
14.​ Phil Foster Park Snorkel Trail
​Another nearby opportunity while visiting Peanut Island awaits you, known as the Phil Foster Park Snorkel Trail.  The crystal clear water at hide tide makes this man-made reef on an island near the Blue Heron Bridge a must on your snorkeling list.  The artificial reef can be explored in approximately 10 feet of water and attracts a wide variety of sea life including seahorses and tropical fish.
15.​ Red Reef Park
​The Red Reef Park is in the city of Boca Raton and has vast natural coral rocks right off the beach in about 10 feet of water. Snorkeling provides the opportunity to observe a wide variety of fish, like sergeant majors, snappers, parrotfish, barracuda and more!  Pristine waters and many park amenities provide for a day well spent while visiting the Boca Raton area.
When is the Best Time to Snorkel in Florida?
The best time to snorkel
in Florida is during the warmer months. Snorkeling is possible year round in the Sunshine State, but the winter months are cool and windy, which might necessitate a wet-suit. In the winter months your best options along the Gulf of Mexico would be south of Tampa Bay and on the Atlantic Ocean south of Melbourne. The Florida Keys are situated within a subtropical region making it an ideal spot that affords comfortable, year-round conditions for viewing marine life underwater.
​Final Thoughts​
For your safety, use dive flags when you snorkel in undesignated areas to alert boaters that you're in the area. When snorkeling near inlets, your best time to venture out is an hour or two prior to high tide. This ensures you avoid getting stranded, and it maximizes your opportunities for viewing marine life.
Additionally, having your own snorkeling gear gives you the greatest flexibility, or you may rent from any of the many beach shops or park concessions near your snorkeling destination. Choose the best option for you, and dive into the blue sea as soon as possible.
Has this guide helped you to choose which Florida snorkeling destination is right for you? Join the Seaside Community conversation and tell up about your adventures in the comment section below!
Related Travel Guides: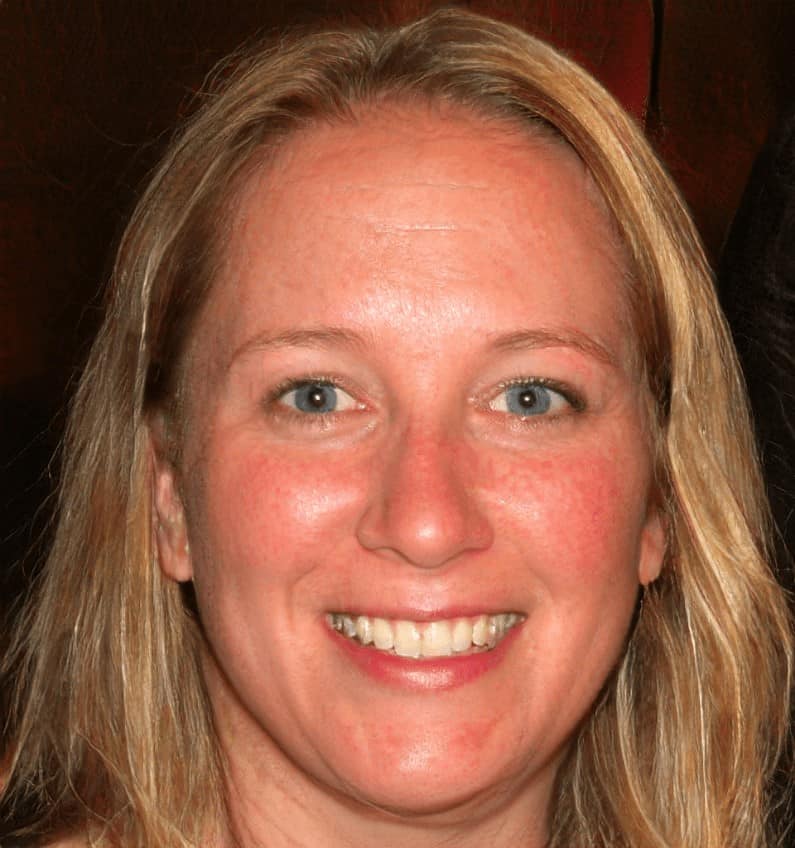 Megan Jones leads the editorial staff of Seaside Planet. They are a multidisciplinary team of outdoor adventurers, water sports lovers, and passionate beach goers. You can learn more about Meg and the rest of the editorial team here.