Are you looking for the best snorkel sets for kids this summer? Snorkeling is both a fun and family-friendly activity, and great for feeding your child's inquisitive mind. It's a great way to fuel their love of the natural world, and keep them entertained while adventuring at the seaside. 
The right snorkeling gear is necessary to keep everyone safe and having a good time, and gear should be correctly sized for your child. To help you choose the best product for your needs in the water, we're here to help you navigate the features, options and styles available. 
Here are five of the best kids snorkel sets on the market today, and a guide to choosing the right one for your next adventure:
Comparison Chart
Greatover Foldable Snorkel Mask
US Divers Youth Buzz Junior
180 Degree Panoramic View
180 Degree Panoramic View
Carry Bag, Towel, Camera Mount
Adjustable Swim Fins, Backpack Carry Bag
Adjustable Swim Fins, Mesh Carry Bag
Splash Guard, Vented Fin Blades
Splash Valve, Vented Fin Blades
Black-Blue/Blue/Black/While-Blue
Blue/Lilac/Pink/Purple/Light Blue/Orange
180 Degree Panoramic View
Carry Bag, Towel, Camera Mount
Black-Blue/Blue/Black/While-Blue
Greatover Foldable Snorkel Mask
180 Degree Panoramic View
US Divers Youth Buzz Junior
Adjustable Swim Fins, Backpack Carry Bag
Splash Guard, Vented Fin Blades
Adjustable Swim Fins, Mesh Carry Bag
Splash Valve, Vented Fin Blades
Blue/Lilac/Pink/Purple/Light Blue/Orange
Best Snorkel Sets for Kids Reviewed
1. Cozia Design Snorkel Set 
Review
This full face snorkel set is highly rated and reviewed by many users for being suitable for the whole family—kids included. It comes with a pair of adjustable fins with easy click buckles making it easy and comfortable to wear. The set also has soft foot pockets (fins) for your child's comfort.
The Cozia snorkel set is made from high-quality materials making it durable, long lasting and reliable while exploring the lush underwater world. It features a dry-top seal to keep water from leaking into the mask. If the seal around your child's face ever leaks water in, this mask has a one-way drain valve on it which ventilates the leaked water. Though this full mask is designed to eliminate fogging you may experience a bit of it. However the breathing chambers create an air flow for easier breathing.
If the fins are too small for your child, they'll cause discomfort through cramping or blisters while snorkeling. This is why finding the right size is so important for comfort and safety. Luckily, these are adjustable and something as simple as snorkel socks can ensure a perfect fit.
2. Usnork Full Face Snorkel Mask for Kids and Adults
Review
Here we have a snorkel set designed with your and your child's safety in mind. This snorkeling mask has an anti-leak function which it's designed to prevent water from entering the tube during a high wave or when diving. Your kids can enjoy all the benefits of a high tech mask with this product because the tube contains a special float which lifts and clogs the upper opening of the tube when submerged in water. They'll also like the clear underwater view, equivalent to a professional's scuba diving equipment thanks to the high visibility of the snorkeling mask.
The mask is made of high-quality silicone and plastic. For your child's comfort and safety it has adjustable straps which create a watertight seal to keep the mask dry inside. However, despite this seal some users suggest water might still seep in with this model.
The full snorkel mask allows comfortable and effortless breathing through your nose as if you're not underwater. It's the ideal way to ease your child into this new activity; you don't want them to panic on day one. The easier it is to breathe with the equipment, the better. Just make them aware of possible leakages so it doesn't come as a surprise.
3. Greatever Foldable Snorkel Mask
Review
The Greatever foldable type of mask will make for a pleasant snorkeling adventure for your little one because it's equipped with lenses designed for added comfort and visibility underwater. Additionally, this mask allows them to breathe comfortably through their mouth or nose.
Following the dry design, this mask stops salt and water from getting into your child's mouth, therefore, preventing gagging. Snorkel sets come in different designs, and for your child's safety we recommend the dry design snorkel. Why? Because of the dry mechanism, even if the top of the snorkel accidentally dips in the water no water will flow in. This style is ideal for those just learning this fun ocean sport. 
As a backup, if water does flow into the mouthpiece, there's a purge valve which allows it to be expelled when they exhale. We place value on a non-leaking mask because a leaking set has disadvantages including swallowing or breathing in water. This can lead to panicking and gagging while exploring underwater.
The snorkel set also has an anti-fogging feature which creates airflow away from the main viewing visor, therefore, eliminating fogging. Additionally, the folded snorkel design will ensure the mask stays in place and won't fall off during snorkeling- although this design may compromise durability. It also comes with a detachable mount so your little one can attach an
action camera
to share the adventure with their friends.
4. US Diver Snorkeling Set
Review
To ensure that children will be safe when trying to snorkel and explore the underwater world, parents have to make sure that they buy them a high-quality and durable snorkeling set. They'll need flippers to allow children to propel themselves easily through the water, and also a mask and a snorkel that are very easy to use.
The US Diver snorkeling set is made for children, but it has a lot of the same technology that is included in adult snorkeling sets. While it is a smaller size than an adult set, it features dry-top technology to ensure that water doesn't enter the snorkel and pass through the valve into the child's mouth. If water does enter the snorkel, which is almost inevitable, any child will be able to easily clear it thanks to the durable purge valve.
With a contoured barrel designed for youth users and fins that are created to help reduce leg cramps, it's easy to see how this snorkeling set can benefit a new user.
Unlike some snorkeling sets that can be difficult to keep track of when they are not in use, this set from U.S. Divers comes with a backpack-style bag that is large enough for all of the parts of the set. This bag will help to protect the parts of the snorkeling set and ensure that they aren't lost when packing for an adventure. Additionally, the separate mask pocket will help to prevent the lens from getting scratched.
5. Cressi Junior Snorkeling Set
Review
This Cressi snorkeling set is designed for ease of use, with a splash guard placed to prevent water from entering the snorkel, a one-way purge valve that drains water in the tube quickly, and adjustable straps so that both the mask and the fins can be adjusted as the wearer grows. The soft mouthpiece is replaceable, so parents can order another mouthpiece instead of buying a whole new snorkeling set as their child ages or ruins the mouthpiece.
To make it as easy as possible for children to see when they are snorkeling, the mask features not only a wide field of vision, but also tempered glass in a dual window design. The glass is very strong and unlikely to accidentally break, which will give parents and their children peace of mind. Thanks to the comfortable flex tube section, most children will be completely comfortable when wearing this snorkeling mask.
This is a great set for both beginners and more advanced intermediate swimmers. The parts of the snorkeling set all pack neatly into an included mesh bag, making it easy to take them on the go and allowing plenty of airflow around them to help dry them out after a day in the water. Users are sure to enjoy the fun and bright colors, as well as how comfortable they are when on.
Choosing the Best Kids Snorkeling Set: Buyer's Guide

Families who love to get in the water together will all want to make sure that they have high quality and reliable snorkel sets for every member of the family, including the kids. While it's easy to find a snorkeling mask for an adult, choosing the right set for a child can be stressful, but it is very important. For children to be safe when they are in and around the water, they need to use the right snorkeling set. Knowing what to look for and what features are the most important will help any parent make a smart decision when shopping.
Here are some of the key features to search for when choosing which snorkel set is right for your child:
Mask
The mask is one of the most recognizable parts of a snorkel set for kids. It's important that the mask not only fits the child's face and head comfortably and securely,, but also that it is made from high-quality materials for durability and longevity. A great mask will have lenses that are made from tempered glass. This allows the child to easily see when under the water, but also adds durability to the mask and will prevent it from accidentally breaking. In fact, if a particular mask doesn't have a tempered glass lens, don't buy it!
Opting for a mask that has a wide range of vision and allows for peripheral and panoramic vision will help to ensure that a child is much happier when under the water. In addition to checking the size and material of the lens, consider the material of the skirt. One that is made from silicone is going to last a lot longer without breaking down, and is gentle enough for even sensitive skins.
Sizing
When purchasing a snorkel set for your child, there's a popular notion of buying a size up so your child "grows into it." Sadly it doesn't apply here. Though these sets come in varying sizes, make sure you buy an age-appropriate one for your child. A tight fit is vital if you want your child to enjoy this new hobby.
The size of the mask is the most important thing. Make sure it's the right fit for your child's face. If it's too big or small it might leak and that'll just spoil your child's snorkeling experience.
Snorkel
A great snorkel should not only be comfortable to breathe out of, but also help to block water from entering the mask. Most snorkels come with splash guards, which are designed to prevent water from entering the snorkel and then the mask or mouth. A dry valve allows air into the snorkel when a child breathes, but automatically closes and locks shut when under the water. We would highly recommend a dry snorkel for young kids.
These safety devices, as well as a purge valve for clearing water from the snorkel, will help keep a child safe when under the water.
Fins
Fins are important to help any child better propel themselves through the water without help. Not only should fins be easy to put on the feet, but also easy to adjust. Ratcheting systems are great for kids and allow them to make adjustments to their fins without having to get help from an adult.
Fins should be both firm and flexible, which will allow children to power through the water. While rigid fins offer more power, they are harder to move, so they are a much better option for older and more experienced swimmers, while younger children will be better suited with a more flexible fin.
Carry Bag
A great carry bag makes it easy for children to keep track of all of their gear and to take it with them to the beach. This allows parents to worry about their own equipment without having to help their child, as well.
A bag that has some drainage in it is key to prevent an unpleasant odor from building up in the bag. These bags should have a way for water to drain out so that it doesn't become stagnant and so that the wet equipment isn't allowed to sit in a puddle of water for an extended period of time, which can shorten its life.
Intended Use
Children who are going to be mostly splashing and playing in the water don't need a snorkeling set that is designed for extended use. Short vacations where the family will be close to the beach will require a different set than families who are snorkeling every weekend.
The intended use and duration of use of a snorkeling set will come into play when shopping. While no parent wants to overspend on a snorkeling set, buying one that is built to last is important for families who will be in the water on a regular basis.
Frequently Asked Questions
Is it a good idea to buy a slightly larger mask for a child?
It can be really tempting to buy a mask that is a bit larger than what a child needs now, as this will allow them to grow into it as they get bigger, saving parents the hassle and expense of buying new snorkeling masks on a regular basis. Unfortunately, while this may seem like a good idea, it can cause a lot of problems. Masks that are too big will leak and be uncomfortable, which can make children frustrated and scared in the water. Buying a mask that is the perfect size is important for safety underwater.
Should we choose a full-face mask or a traditional mask?
Full-face masks have a huge advantage over a traditional snorkeling mask, making them a wonderful option for kids who are just learning how to snorkel. They relax the jaw and reduce tension in the face and tend to be much more comfortable when in the water. In addition, these masks don't fog up the way that a traditional snorkeling mask will.
What else should come in a kids snorkel set?
The mask is probably one of the most important things to come in a snorkeling set, but it is far from the only thing that kids need to get in the water and be safe when snorkeling. The set also needs to have a snorkel so that the child can breathe. Some sets come with fins, which will help any child easily navigate in the water and control their actions, making them feel comfortable and safe when swimming. 
While not typically something you'd find in a childrens set, you may want to consider a snorkel vest for added safety.

Is snorkeling safe for kids?
Every parent wants to keep their children safe in and around the water, and this is possible when snorkeling, but only when children have the right equipment and gear and when they are educated on how to use it. Buying the right size mask and snorkel for a child and ensuring that it fits correctly is important. It's also important to clean the mask after every use to prevent it from degrading, which could put a child at risk of dangers when in the water.
Final Verdict
Snorkeling is both a fun and exciting way to witness the underwater world up close, and a great way to get your family moving at the beach. While this fun water sport provides a relatively safe experience for kids and adults alike, investing the right gear for each member of your family is the best way to keep everyone safe. Because snorkel sets feature a wide range of materials, features and designs, use this guide to help get your family one step closer to your next seaside adventure!
Has this article helped you to choose the ultimate snorkeling set for your children this summer? We invite you to join the Seaside Planet Community and share your thoughts with us in the comment section below.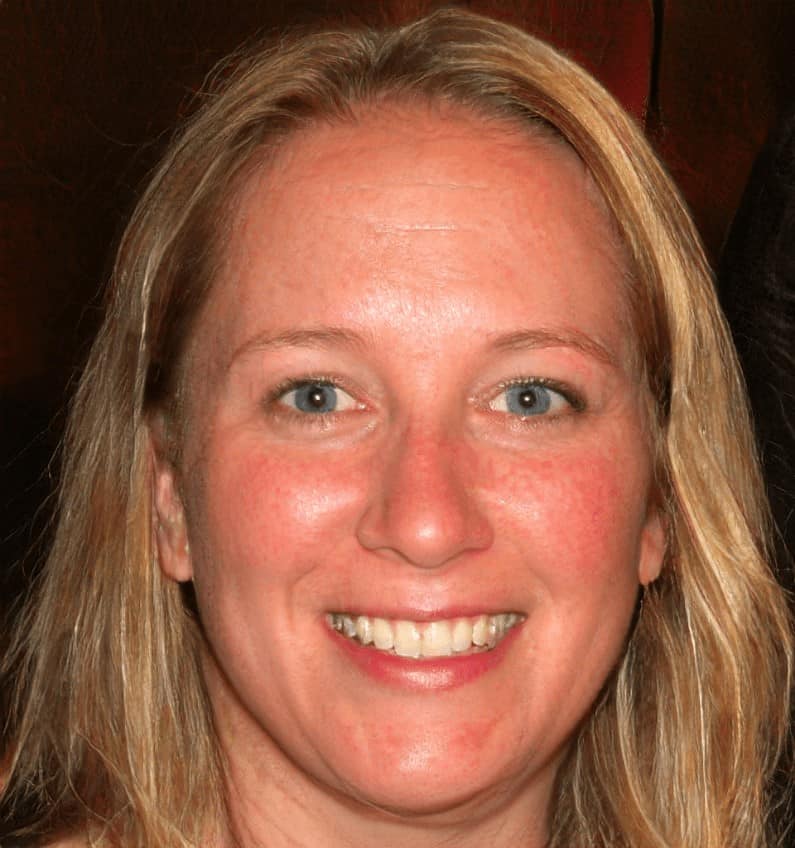 Megan Jones leads the editorial staff of Seaside Planet. They are a multidisciplinary team of outdoor adventurers, water sports lovers, and passionate beach goers. You can learn more about Meg and the rest of the editorial team here.