Quite recently, skimboarding has begun to emerge from the shadow of a certain popular water sport to take its own spot center stage.
Enjoying a day at the seaside is all about having the right gear for ultimate comfort, safety and fun at the shore. Choosing the best skimboard for wave riding will enhance your adventure and allow you to progress in your board skills, whether you're a skimboarding beginner or veteran to the sport, making it essential for an unforgettable skimboarding experience. Because there are many styles and options of boards available on the market it can be overwhelming to decide which is best suited to your needs on the water, but we're here to help! 
We've created this guide of five great wave riding skimboards to help narrow your search, along with a simple buyer's guide to help you choose which is best for you. Here is everything you need to know about
skimboards
to get you one step closer to your next adventure:
Comparison Chart
East Coast Deluxe Skimboard Package
Beachmall Deluxe Skimboard
Fiberglass with Foam Core
Marine Ply Stringer System
200 Pound Weight Capacity
220 Pound Weight Capacity
140 Pound Weight Capacity
185 Pound Weight Capacity
3 Piece EVA Foam Traction Grip
200 Pound Weight Capacity
220 Pound Weight Capacity
3 Piece EVA Foam Traction Grip
East Coast Deluxe Skimboard Package
Fiberglass with Foam Core
140 Pound Weight Capacity
Marine Ply Stringer System
185 Pound Weight Capacity
Beachmall Deluxe Skimboard
​5 Best Skimboards for Wave Riding Reviewed
1. Slapfish Skimboard
Review
The Slapfish skimboard is an ultralight in weight design that's built for speed and durability on the water. It's aesthetically pleasing with bold splashes of color across a white surface, and a perfect option for the ultimate wave riding skimboarding experience.
The core of this board is made from a Poly PVC foam, which never gases out and maintains durability for long-term use. This material is highly rated and reviewed for marine sport use because of it's waterproof and high density properties. Additionally, made of a carbon and fiberglass construction, this board makes for maximum toughness to hold up on the sandy shore.
As an added bonus, this skimboard comes with a two inch nose rocker that's ideal for faster  movements in the water. The manufacturer's guarantee for its suitability for all kinds of water ensures your purchase is a worry-free one. For ultimate traction and grip while riding, it also features a professionally installed skimboard traction pad to help improve your connection to the board. Furthermore, it also features a 20 inch arch bar which provides optimal balance and stability while riding. 
The 200 weight limit of this board makes it great for both adults and teens alike. All of the convenient features show that the manufacturers have gone to impressive lengths to ensure that you enjoy your wave riding experience, and great unforgettable memories. The fact that it not only delivers on quality but on aesthetics as well is an added bonus, making it pretty good value as you seek to hone and show off those wave riding skills.
2. Fedmax Fiberglass Skimboard
Review
The Fedmax fiberglass skimboard is designed by a renowned brand and creates the perfect combination of aesthetics and functionality. With a glossy two-toned surface, double layer fiberglass build, and EPS foam core, this board is suited to both withstand marine environments and to last for many adventures to come. The design is perfect for beginners and intermediate skimboarders, boasting a lightweight core for maximum buoyancy.
The weight limit on this model is 220 pounds, making it great for both teenagers and adults alike. It also comes with easy to install traction pads which enhance your grip to the board, and prevent you from having to wax your board regularly with use. To ensure you get off using this board with a flying start, the manufacturers have included a guide with this product for the ultimate tricks and tips for success on the shore.
If you are looking for a skimboard which ticks all the right boxes, the Fedmax Fiberglass Skimboard is certainly a great option. And even though it ​is a more premium board, it can certainly be considered excellent value for the money.
3. ​East Coast Skimboards Deluxe Skimboard Package
Review
The East coast Skimboards board comes as a part of a deluxe package that includes a host of convenient and functional extras. The fun fluorescent green, black and white, aesthetically pleasing theme is just a start. It also features a thick foam core that's great for a lightweight design, buoyancy in the water and flexibility in movements. Additionally, the fiberglass build serves as a durable and tough buffer against the marine elements, making it a great skimboard for wave riding.
Along with a durable build and fun design, this board includes traction pads to enhance your grip and stability while skimboarding. The arch bar is especially handy for maintaining balance on the board, and for advancing your skimboarding skills. Included with this board is a convenient carrying bag for easy transport to and from the beach, and protection while you're off of it. This additional feature is also handy for storing your board away during the off season, or for packing it into your car for an adventure to the beach. 
That said, we're not 100% sold on the value compared to the other skimboards which deliver more in terms of flexibility and durability, especially since it is limited to a weight of 140 lbs and a height range of  4'7 - 5'5 feet.
​4. ​​Wavestorm Skimboard
Review
The Wavestorm Skimboard is a 48-inch foam core skimboard designed for casual boarding like wave riding. This buoyant core surface provides extra cushioning, making the board soft, safe, and flexible for movement in the water. The bottom of the board also features a HOPE Slick bottom, which is designed to increase your speed. These features are great for beginners that are just learning how to use a skimboard, and for intermediate riders who want to advance their skills.
This board is made by a highly rated and reviewed brand, used by many adventurers. Wavestorm produces high-quality boards that typically feature durable materials and construction, and this model is no exception. 
The foam-core material used for the top of the board is lighter than traditional polyurethane foam. The EPS Core is a type of expanded polyurethane that offers greater durability and less weight, which is ideal for a skimboard. These boards also feature durable material and expert construction, making the 48-inch build great for a variety of riders. However, they may not last a lifetime. These skimboards are affordable options for beginners that may eventually start to wear. The resin wrap can tear, especially if the board skims along rocks or rough shore.
The board is intended for riders up to 180 pounds, and it weighs only three pounds itself, which is lighter than most boards on the market. It's flexible design is great for speed and maneuverability in the water, however, the board does lack some stability which isn't ideal for beginners who have trouble with balance.
​5. ​​​Beachmall Surfshark Skimboard
Review
The Beachmall Surfshark  skimboard is a short, stiff board with several useful features that may appeal to more advanced riders. It includes a solid wood core, short design, and a top surface with diamond-shaped grooves for added traction.  You can choose from several different sizes and designs, with sizes ranging between 30 and 41 inches and providing a variety of choices for riders of all skill levels and weight ranges. However, due to the size of the board, it's best suited for smaller riders with previous skimboarding experience. The manufacturer recommends this board for riders that weigh less than 140 pounds. 
The largest size of this board is 41 inches, while the smaller ones measure 30 inches, which is why the average adult may find these boards too short. However, more advanced riders sometimes prefer the shorter boards for increased maneuverability, you'll need to determine this based on your preferences, body style and needs on the water. The shorter design of this board is also a great choice for kids. If you have children that may want to try skimboarding, this option from Beachmall is a suitable option. The weight of the board varies between 3.2 and 5.2 pounds, depending on the size that you choose.
Unlike most wood boards, this product is made with a solid wood core, instead of laminated wood, which is designed to last longer. It is also stiffer compared to foam cores, which is ideal for advanced riders looking to advance their skills. A short, stiff board tends to provide more stability, which may suit beginners, if they are not too large for the board.
Other materials include a hard-protective resin-coated top and bottom. It also has a layered EVA traction pad with diamond-shaped grooves.
​​Choosing a Skimboard for Wave Riding: ​Buyers Guide
The increased popularity of skimboarding has spurred a growth from manufacturers in designing a variety of board styles that vary in size, shape, materials, and special features. The wide range of choices have made finding the right skimboard for your individuals needs much more challenging.There's no doubt that wave riding is one of the most exhilarating aspects of skimboarding, especially since it comes with an array of expert tricks which can make even the most experienced surfer go green with envy. But you won't be able to enjoy your experience if the skimboard is too heavy or too fragile to withstand the roughness of the waves, sand and shore. This is why most experts recommend getting a board made from fiberglass with a foam core, while other quality options do exist.
Here are all of the features you'll need to pay close attention to when choosing the best wave riding skimboard for your next adventure, to get you one step closer to diving in:
Type of Skimboard
Skimboarding can be as easy going or as intense and exhilarating as you choose to make it. For those who choose to ride the flat and sandy areas at the water's edge, a less expensive wood board will work great for your fun adventure. However, for those choosing to take on riding waves with their skimboard, a more buoyant and stable board is typically required.
In order to support your weight while riding, the skimboard you choose needs to be designed and constructed:
For the purpose of catching waves
For riding and performing tricks
For durability and buoyancy
With lightweight materials
In addition to wood, typically used on inland boards, materials used to construct a skimboard include: 
Foam 
Fiberglass
Carbon Fiber 
Each material has it's benefits and drawbacks. We recommend that you focus your search on skimboards that are made of fiberglass with a foam core or those made with carbon fiber, while advanced users may prefer a solid wood board that's designed for tricks and experienced riding.
Skimboard Design and Construction
With the advent of a variety of materials being used in making skimboards, manufacturers continue to find new designs and means for improving board performance. The factors the are calculated in designing skimboards include the following:
Weight and Height: The size of each individual skimboarder will impact the type of skimboard they will need. Choosing the right board impacts the riders balance, speed, stability and maneuverability. 
A board that is too small for the individual will be unstable and lack the buoyancy necessary for successful wave riding. Added surface area in contact with the water creates more drag and will slow down your board. A board that is too large will be difficult to control, maneuver and perform tricks, as well as reducing the speed of the board. Manufacturers provide size charts, factoring your individual height and weight, to guide you in finding the right size board for you.
Rocker: The rocker is the amount of curvature found at the nose and tail of the skimboard. Typically, there is more curvature at the nose of the board and less at the tail. The more curve at the nose of the board the easier it is to get the board moving over the water and provides more control but the slower it will go.
​There are generally three types of rockers:
Traditional Rocker: The front tip of the skimboard has a slight curve and the remainder of the board is flat. Best suited for inland or shoreline skimboarding.
Constant Rocker: Curvature remains constant from the front to the back of the board. Designed for riding bigger waves.
Hybrid Rocker: The front and center of the board have curvature with the back of the board being flat. Most common and versatile style of skimboard.
​A larger upward curve functions better in rough choppy water. Less curvature results in a faster board and is better suited for calmer waters. 
Skimboard Tail: Skimboard tails come in primarily three different shapes: pintail, swallowtail and square tail. Pintails are the most common due to the stability they provide. This tail creates little drag in the water. The swallowtail (sometimes called the W tail) and squared tail are less stable, more maneuverable and create a spray during certain tricks.
Board Shape and Size: As stated previously, you need to choose a skimboard that has the appropriate size for your individual height and weight. Just as important is the shape and size of your board.
Wide, long skimboards are able to produce more speed than a narrow, shorter board. Larger boards are typically designed for inexperienced individuals. They are easier to control and stand on, however they are much heavier and harder to turn and do tricks on.
Smaller boards are more maneuverable, easier to turn and perform spins and do tricks. As a result, they require a higher degree of skills and experience. The deck provides less area making controlling and standing on the board more challenging. 
The thickness of the board will also impact how it responds. A thicker board will glide better but will lack the capacity to turn quickly or carve a wave. Ultimately the thicker the board the less responsive it likely will be. 
Traction Pads: To be able to perform tricks and be able to turn and maneuver your skimboard will require the board deck having a traction pad. Some boards come with traction pads and others you will need to purchase a pad separately and install.
As you begin your search factor in your size, experience and the style of skimboarding you are planning to do. This information should help to guide your decision-making, ensuring you get the best skimboard for your individual needs.
​​Final Thoughts
Skimboarding is a fun water sport that's designed to suit people of all skill levels. While many skimboards are designed for a variety of uses, some are better than others for skimboarding styles like wave riding, or shore tricks. Many riders opt for a conveniently designed fiberglass and foam core construction, while more advanced riders may choose a solid wood board to enhance their skills. Use this guide to determine which skimboard style, design and construction is right for you and get one step closer to your next seaside adventure! 
Here at Seaside Planet we're water sport enthusiasts and avid adventure lovers. Our goal is to provide you with all of the resources you need to make your outdoor and watersport adventures the best yet! For more skimboarding articles from our boarding blog, check out:
​Now that you have all the information you need to invest in a quality skimboard for wave riding, it's time to jump into the water, explore more, follow your passion and keep surfing!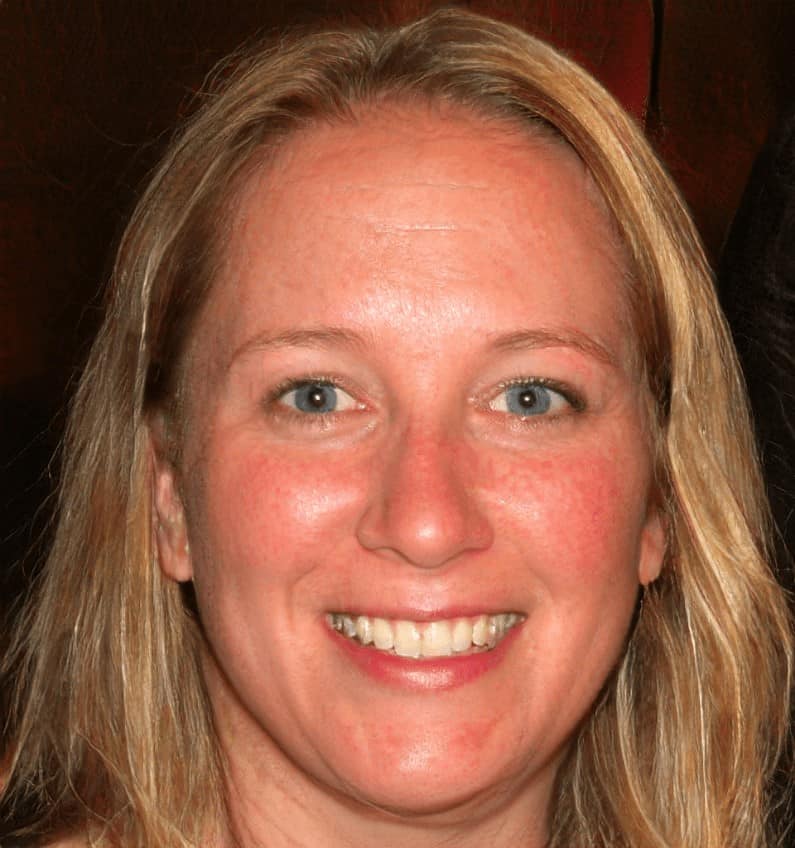 Megan Jones leads the editorial staff of Seaside Planet. They are a multidisciplinary team of outdoor adventurers, water sports lovers, and passionate beach goers. You can learn more about Meg and the rest of the editorial team here.