If you're searching for the best skimboards for beginners, you've come to the right place! Skimboarding is a great way to experience the thrills of surfing without having to wait for the perfect wave. Unlike surfing, you don't have to head out into deep water to ride waves, because skimboarding features the versatility of boarding on the shore or wave riding in deeper waters. This makes it a great sport for beginner skimboarders, and those looking to enhance their skills on the water. 
If you'd like to learn more about the difference between these two fun ocean sports, check out this article: The Guide to Skimboarding vs. Surfing. 
Because choosing the right board for your skimboarding adventure can be overwhelming, we've created this guide to the five best boards on the market, along with a simple buyer's guide to help make your decision a breeze! Here is everything you need to know about the best beginner skimboards:
​Comparison Chart
Russian Birch Construction
High-Quality Plywood Construction
110 Pound Weight Capacity
200 Pound Weight Capacity
110 Pound Weight Capacity
Russian Birch Construction
200 Pound Weight Capacity
High-Quality Plywood Construction
​Best ​Skimboards for Beginners Reviewed
1. ​Wave Zone Diamond
Review
The Wave Zone Diamond is a fiberglass skimboard made for beginners and is perfectly capable of handling both sand skimming and wave gliding. The Diamond is Wave Zone's best-selling beginner board, and for good reason.
The outside of the board is made from fiberglass with a gel coating, while the inside features a Divinycell high-density foam core. The combination of fiberglass on the outside and foam on the inside creates for a board that is durable yet also lightweight and fast.
The Wave Zone Diamond gets its name from the diamond shaped tip on the tail of the board. The diamond tip allows for more control, while giving the board more speed by creating less drag. The design of this board is more forgiving, allowing for the rider to glide in a straighter line.
2. ​Zap Lazer
Review
The Zap Lazer was built specifically for gliding across the sand, called sand sliding, and is an ideal board for those just getting into the sport. This skimboard is made from lightweight and durable molded materials and is designed for riders up to 95 pounds. 
What sets the Zap Lazer apart is the shape of the board, and the design of the rocker and rail contour on the bottom of the board. The result is a near effortless ride down the shoreline, giving the rider ample hold, handle and control of the board. Additionally, this board is custom painted which ensures your board is one of a kind. The photo listed is a rendering of the skimboard, and the custom paint finish means each and every board design is different. It also comes in a variety of colors to best suit your aesthetic preference and your personality.
3. ​Victoria Woody Skimboard
Review
The Victoria Woody skimboard is one of the original skimboards for beginners, and designed for a stable and controlled ride for those novice to the sport. The main difference from the two previous boards in this review list is the Woody's wooden construction. Victoria has been hand-making their boards in the U.S.A. for over 30 years, and this board still holds up as one of the best options for beginners today.
This skimboard features a Russian birch core, making it as sturdy as any board on the market ensuring its safety and reliability at the shore. Each board is hand painted meaning no two boards will look the same, and each board is custom to its owner. There is something to be said for the timeless and unique qualities of the Victoria Woody, and it's a preferred board by many beginners and veterans to this fun sport today.
While the Woody may not provide as much speed as other boards, it makes up for that in its versatility. Whether you want to stick to the shoreline or crash into some waves, the Woody can handle it no problem.
​4. ​GATOR Skimboards by BPS
Review
​The GATOR by BPS skimboard is perhaps the best skimboard option on this list for the money. ​This board is suited more for the true beginner who may not be as serious as a rider in the market for a ​premium board. What makes this board unique is its durable dual plywood and EVA design. The  plywood construction on the bottom, and a 'GATOR GRIP' layer of EVA foam on the top provide great grip to the board. If you'd prefer a ride without skimboard traction pads, a raw wood is also available on the top of the board if that is preferred but requires wax for grip.
While the GATOR uses wood in its construction, it is still incredibly lightweight to walk around with and carry to and from the shore. Additionally, it features a generous nose rocker which should help prevent nose-dives, as well as a low-drag tail. This board was designed to create a successful skimboarding adventure for those novice to the sport.
​5. ​​Beachmall Deluxe Wood Skimboard
Review
With four different sizes to choose from, it's easy to buy a skimboard that is the right size for the weight of the user. The smallest board only weighs 3.2 pounds, while the largest is just 5.2 pounds, which means that children can easily handle these boards without any problems. Unlike other skimboards that tend to be very heavy and difficult for younger users to manipulate, these boards are light and have been designed with a high performance shape to help them cut across the sand.
Thanks to the rocker on the board, there is very little concern over the nose of the board digging into the sand. This design prevents users from being frustrated and also from being injured. The rocker also allows the board to gain maximum speed when cutting across the sand and allows additional control over the travel direction.
Made from solid wood, this skimboard will last for many adventures to come. Thanks to the high-quality components used in its construction, it will easily stand up to hours out in the sun and salt water without damage.   Additionally, the top of this skimboard has a layered EVA traction pad for maximum grip while riding. Not only does this add a little cushion to the board to keep users from having sore and tired feet, but it also helps users connect with and control the board on the water.
Another great feature is the hard protective resin that is coated on both the bottom and top of the board. This resin was chosen specifically to allow the board to gain a lot of speed when used. It is durable enough to resist scratches and other damage from sand and shells, and it allows the board to skim easily over the surface of the wet sand without friction causing it to really slow down.
​​The Best ​Beginners Skimboard: Buyer's Guide
With so many different types of skimboards on the market, it's normal for beginners to be a little confused and overwhelmed when shopping. Rather than spending your money on a skimboard that is too difficult to use or won't meet your needs, when you pay attention to the various features of skimboards, then you will have a much easier time buying the best one for you. You can make sure that your time on the water is as fun as possible when you take time to buy the right skimboard for your use.
​Skimboard Tail Shape
​One thing that you will have to pay attention to when shopping for a skimboard is the shape of the tail. There are two shapes of tails that you will be able to choose from, a pin shaped tail and a W or square tail. Generally speaking, pin shaped tails are much easier for beginners to use, so new skimboarders will want to look for this style. The pin shape of the tail allows for increased stability in the water, which is great for those novice to the sport who may otherwise have trouble keeping their balance and not falling over.
​Skimboard Rocker
In addition to considering the shape of the tail, you also need to make sure that you look at the shape of the rocker. This is what gives you the most control over the board while riding, which is why picking the right shape is so important. These are the three types of rockers:
Hybrid Rocker
Constant Rocker
Traditional Rocker
The most common type of rocker for beginners is the hybrid rocker, which combines features from both a constant and traditional rocker. The hybrid rocker allows skimboarders to enjoy being out in bigger waves, as well as on the beach shore sliding. This is great for beginners who are just learning what type of skimboarding they are interested in doing, and for those who like to switch things up. Professionals don't opt for a lot of curves, but beginners are much less likely to fall off of a board that has some curve to it.
​Board Weight
​The weight of a skimboard plays a huge role in how well the board will maneuver, and if you are able to control it easily. A board that is too heavy won't glide on the water and will instead sink quickly, which is incredibly frustrating for new skimboarders. Look for one that is a little bit lighter in weight, as it will allow the speed and control that you desire while learning this fun water sport. Since boards generally weigh between two and five pounds, it's a good idea to shop for one that is around three or four pounds. This weight range will ensure that your board isn't so heavy that it's difficult to control, but it's also not so lightweight that the wind can easily tear it away.
​Skimboard Flexibility
The flexibility of the skimboard you choose will determine the following:
Trick Types
Riding Ease
Board Control
Along with choosing the ideal weight board for learning how to skimboard, it's also important that you choose one with the proper flexibility to provide you with what you need. For example, some boards are better suited to those who want to learn tricks, while others are better suited for a stable and balanced ride. Consider your wants and needs on the water to determine how much flexibility you'll need in your board. Beginner skimboarders should look for a board that offers some flexibility for their learning curve, without the bending so much that they'll lose control of it or find it difficult to balance.
​Frequently Asked Questions
What Size Skimboard Should I Buy?
If you are still torn on if you need a larger or a smaller skimboard, then it is time to think about your size and what skimboard will best support your weight. If you are heavier and run faster, then you will be able to use a bigger board, but this can be subjective and difficult for beginners to pick apart and fully understand on their own. Beginners always need to look for longer skimboards, but still need to pay attention to their weight when shopping. This means that you should look for a skimboard that will meet your weight range and then choose the largest board that will work for your size.
Is a Larger or a Smaller Board the Better Choice for a Beginner?
​While some people automatically reach for smaller skimboards when they are just starting out, since that's what they see a lot of more advanced skimboarders use, this doesn't mean that smaller boards are the right choice for someone novice to the sport. In fact, larger boards offer more surface and foot space, which translates to better balance and stability on the water. For this reason, beginning skimboarders need to look for a board that is larger, but can then switch to a smaller board as they get better and learn how to control the board more efficiently.
Does the Wrap of the Board Matter?
The wrap of a skimboard is what covers the core of the board and it is generally attached with resin. The material used in the wrap can vary and can also play a role in how durable the board is. Here are a few of the wrap materials used in skimboard construction:
E-glass
S-glass
Texalium
Carbon
E-glass is a very common material that is used in skimboard wraps, but it is very weak. It adds a lot of flexibility to a skimboard, but can easily be damaged or torn. S-glass and Texalium offer both speed and strength and will make a board much stiffer. Finally, carbon is used on higher-end skimboards and is incredibly strong. Carbon will result in a stiffer board and will prevent the board from being damaged when the user falls on shells and rocks.
What's the Difference Between a Wood and Foam Skimboard?
Foam skimboards are inexpensive and incredibly lightweight. Since this material is not nearly as durable as wood, you need to make sure that you pay attention to the weight limit of the board so that you don't try to use one that can't support your weight. Boards made with more foam will float easily on the waves and are lightweight enough to offer a lot of speed.
On the other hand, wooden boards also do a great job sitting on the water, but have a slightly higher price tag. They are fairly light and easy to maneuver, which is great for users who are looking for a lot of speed and control from their board. These boards are usually quite thin, which means that they are best used in shallow water and that they offer incredible maneuverability and control.
​Final Thoughts
When you're choosing the best skimboard for your first adventure on the water, it's important to choose one that fits your boarding needs and body style. Use this guide to find the right skimboard to learn and enhance your skills on, and to get one step closer to mastering the waves with ease. Additionally, check out this article that we think you'll love: 4 Fun Reasons to Try Skimboarding!
Whether you're skimboarding,
bodyboarding
, surfing, snorkeling, or more, here at Seaside Planet we're here to support your every outdoor adventure need. If this guide has helped you get one step closer to your skimboarding endeavours, or if you want to share your first experience, let us know in the comment section below!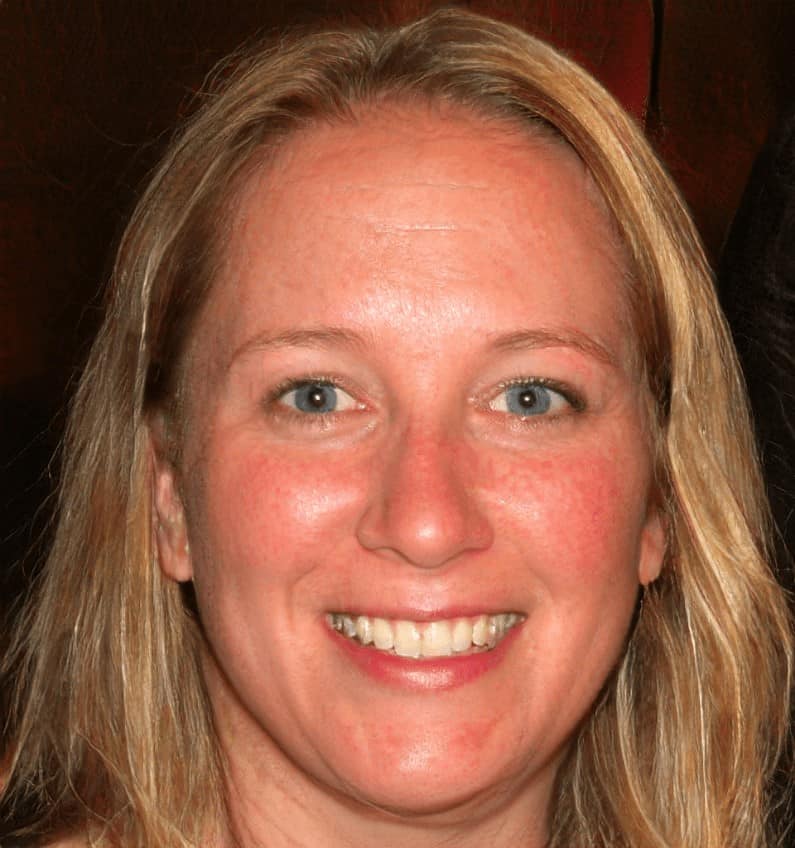 Megan Jones leads the editorial staff of Seaside Planet. They are a multidisciplinary team of outdoor adventurers, water sports lovers, and passionate beach goers. You can learn more about Meg and the rest of the editorial team here.