Skimboarding is a fun water sport that can be enjoyed by all ages. It's best done with the proper gear that'll improve and enhance your marine adventure. The best skimboard traction pads are designed to provide a non-slip and water resistant surface for the ultimate riding experience. These pads are used to help keep your feet from sliding on a wet board, and to prevent the need for skimboard wax. There is a wide variety of styles, designs and colors to meet your individual aesthetic preference, along with varying quality and construction. 
To help make your shopping experience an easy one, we've created this guide to the 5 best traction pads for skimboards. Additionally, you'll find a simple buyer's guide to help you better understand skimboard features and to determine which is right for you. Use these references to get one step closer to your next skimboarding adventure, and to make it the best yet!
Comparison Chart
PUNT SURF Skimboard Traction Pad
SYMPL Surfboard Traction Pad
PUNT SURF Surfboard Traction Pad
OCEANBROAD Surfboard EVA Traction Pad
Diamond Grooved EVA Foam Design
Diamond Groove Traction Pad
EVA Grooved Foam Construction
EVA Small Diamond Groove Design
PUNT SURF Skimboard Traction Pad
Diamond Grooved EVA Foam Design
SYMPL Surfboard Traction Pad
Diamond Groove Traction Pad
PUNT SURF Surfboard Traction Pad
EVA Grooved Foam Construction
OCEANBROAD Surfboard EVA Traction Pad
EVA Small Diamond Groove Design
Best Skimboard Traction Pads Reviewed
1. ​​Surf Squared
Review
The Surf Squared skimboard traction pad set is a three-piece design that measures 11.75 inches x 11.75, which is great for fitting most board sizes. The traction pad has a marine grade 3M adhesive that provides a superior bonding to your skimboard, and it comes with a quality guarantee to ensure worry-free purchasing.
Made of environmentally conscious design, packaging and shipping, this traction pad is a great purchase for an
eco-friendly ocean lover
. The Surf Squared traction pad features a 45 degree beveled tail pad, a center arch and a diamond grooved traction deck, which is a great design to fit a wide range of skimboards. These features all combine to provide a durable and comfortable ride, combined with the gripping strength you'll need to hone in on your
skimboarding skills
.
2. ​Punt Surf Traction Pad & Arch Bar
Review
The Punt Surf brand is an environmentally conscious company, and a member of the 1% for the Planet organization, donating a portion of all sales to non-profit organizations dedicated to protecting our oceans. Along with an eco-friendly making, this traction pad comes with a 20" long x 3.25" wide raised arch bar which aids in foot positioning. The pad is a five-piece design that can be customized to fit a wide variety of skimboard designs. The Punt Surf is a high quality design using a premium 3M adhesive direct from the source, and a marine-grade, lightweight, diamond grooved Ethylene-Vinyl Acetate (EVA) closed cell foam for both durability and longevity. EVA foam is a soft, durable material commonly used in manufacturing flip-flops, making it soft while avoiding being absorbent like a sponge. 
Along with a durable construction to withstand your skimboarding adventures, this board is also easy to place as you please to suit your board style and size best. Additionally, to ensure worry-free purchasing, this skimboard traction pad comes with a no questions asked guarantee, providing a 100% money back guarantee.
3. ​SYMPL Traction Pad
Review
The Sympl traction pad is a three-piece pad that can be custom fit to the shape and size of your skimboard. This traction pad is designed to prevent your feet from slipping, and to enhance your grip while riding. The custom made grooves and lightweight EVA foam is designed to withstand both cold and warm water environments. Additionally, the soft and comfortable feel is great to prevent discomfort or injury to your feet and knees. 
The Sympl is a high quality design that utilizes an ultra-light Ethylene-Vinyl Acetate (EVA) closed cell foam and a premium 3M adhesive to secure the pad to your board. It's also available in a wide variety of color and style choices to best suit your aesthetic preference, personality and needs on the water. For a worry-free investment, this skimboard grip pad comes with a no questions asked, 30-day money back guarantee. 
​4. ​Punt Surf Ripper Traction Pad
Review
The Punt Surf Ripper traction pad is a three-piece pad with approximate dimensions of 10" x 12" with a center arch and a raised tail kick to enhance foot positioning. The multiple piece design allows you to place the sections as close or as wide as you choose, which is great to suit a wide variety of board sizes and styles. Simply spread the pieces out for wider boards, or place them closer together for slimmer board styles. The pad is constructed using a premium 3M adhesive to keep it securely in place, and marine-grade, lightweight diamond grooved EVA foam. 
The Punt Surf company is so sure their traction pads will stick to your board forever that they offer a 100% money-back guarantee, no questions asked. Additionally, this brand is a proud member of 1% for the Planet, donating a portion of every sale to non-profit organizations working to protect our oceans and environment. This added benefit is great for environmentally-conscious skimboarders, and it comes in your choice of color depending on your aesthetic preference.
​5. ​Oceanbroad Traction Pad
Review
The Oceanbroad traction pad is a 12" x 12" design, featuring a three-piece pad system that provides you with the flexibility to position it on your board to meet your personal preferences. The pad provides a super grip and soft comfort for your feet, as it is constructed using an EVA small diamond groove design. Additionally, the marine grade 3M adhesive and dust free treatment provides an uncompromised secure bond.
This traction pad has a beveled tail pad for a secure grip, and it helps you to make smooth turns and cut-backs with ease. Additionally, the design features a fading center arch with holes that quickly drains water from the surface. To ensure your purchase is worry-free, Oceanbroad offers complete customer satisfaction of replacement or refund for any quality issues.
​​Traction Pads for Skimboards: Buyer's Guide
​Traction pads are designed to provide a grip as you surf, providing both stability and balance. The pads are designed with a variety of patterns and shapes. Finding the right one will take some time and effort. The following information in the buyer's guide should provide you with some additional information to consider.
Advantages and Disadvantages
Traction pads eliminate the need for using wax.  Although some individuals prefer wax to gain traction on a board it comes with a great deal of effort to prepare, apply, remove and reapply. If you purchase a quality pad there will be no maintenance required. The traction pads are durable and should last for the life of your board. Traction pads with a kick pad on the rear provide additional balance and stability riding your board and making turns.
Traction pads are a critical component for your skimboard riding. They provide you the grip that will allow you to perform basic to advanced technical moves.  Some skimboarders, in addition to the traction pad, will add wax for additional grip, especially to place the pads don't cover.
The downside of using traction pads is that you get one chance to get your placement correct. It is challenging but not impossible, especially with the quality adhesives, to remove the pad once it is set.  Depending on the style you get the kick pad or center raised arch is a permanent part of some designs. Once installed, if you find you don't like these parts there is nothing you can do to modify the traction pad. 
Traction Pad Features
Adhesive: ​The most common and highest quality adhesive for skimboard traction pads come from 3M.  Make sure that what you are getting is a premium adhesive to ensure the pad remains secure to your board.  The cheaper versions or knockoff adhesives should be avoided, as the traction pads will likely begin to peel off in a relatively short period of time.
Kick Pads: Kick pads are designed to be positioned towards the back of your skimboard.  They secure your foot from slipping off and allow you to create the torque necessary for turns and maneuvers.  
Arch Bar: An arch bar is a raised strip that runs down the center of the skimboard traction pad.  It's intended to provide an anchor for your front foot, with a subtle raised area that increases maneuverability, control, and balance.  The arch also helps with foot placement.
Types of Traction Pads: ​Traction pads come in a variety of designs.  Some are single, basic strips with no bells or whistles.  Others come in multiple sections with various features.
One-piece Traction Pads: One-piece traction pads don't allow you to spread the width. 
Two-piece Traction Pads: Two-piece traction pads are split down the middle, so you can spread the two pieces. They can be placed as close or as wide as you prefer.
Three-piece Traction Pads: Three-piece traction pads are customizable. The pads can remain in close or tight proximity or you can spread them apart to give your feet the best feel.  
Four-piece and Five-piece Pads: Some manufactures provide multiple piece pads.  In some instances the individual pieces are slightly larger providing extra coverage, eliminating extra heel or toe depressions on the board.  
Materials: Traction pads are constructed with various materials. Some are softer and have more cushion. They will be more comfortable on your feet.  Others are thinner and more rigid. Some individuals prefer thinner pads for feel and control. Personal preference should direct your decision.
Measurements: The size and measurements will vary slightly between manufacturers and design styles. The amount of coverage area you are looking for should provide direction to your choice.
Traction Pad Installation
Care and attention needs to be given when installing a traction pad on your skimboard.  You get one chance so you need to get it right the first time. The following are some steps to consider when applying traction pads:
You need to completely clean the surface of your board where the traction pad is going to be placed. Special attention needs to be given to removing any preexisting wax, dirt, sand or buildup;
Make sure the surface of the board is completely dry before applying the pad;
Do a dry run and lay out the traction pad, adjusting to the design and location you are seeking. Ensure that the placement will fit and secure to the board, especially with multiple piece pads to get the pattern you desire;
Peel off the backing and line up the center of your traction pad with the stringer; 
Place lightly on your board at first, don't push it down, in case you need to make adjustments;
Placement of the pad should be as near the back end of the board as possible;  
Put the grip just a little bit above the leash plug;
Ultimately you need to get the placement of the traction pad on your board where you intend to place your back foot;
Once you have it positioned where you want push down firmly to secure to pad to the board;
The majority of manufacturers recommend allowing the adhesive on your pad to dry for 24 hours before using the board.  Follow the manufacturer's suggestions;  
If you are going to just use a traction pad or you decide to add some board wax, it is a personal choice.  
Frequently Asked Questions
Do you need to use a traction pad on a skimboard?
​You don't have to use a traction pad. You can choose to use wax. We have outlined previously the advantages and disadvantages. Because skimboards are relatively short they are highly maneuverable and the additional grip provided by a pad and the tail pads and center arches will greatly enhance your balance and stability. In our opinion, traction pads provide unmatched grip over wax and definitely over using nothing at all.
What type of traction pad should I choose?
Traction pads for the most part are very similar, with the design, set up and quality being the biggest differences. Some pads are smaller or larger than other pads, some you have multiple pieces, so you can customize your placement. Ultimately, purchase a quality traction pad, with a premium adhesive that meets your personal needs and tastes.
Should I wax my skimboard if I'm using a traction pad?
​This is a personal preference. Most experienced skimboarders will tell you traction and having a grip on your board are essential to your success. Traction pads will not likely cover all the areas of your board where you need traction. Using wax in addition to your traction pad is a common practice and especially helpful for individuals new to the sport. 
​Final Thoughts
Although there is a cost associated with purchasing a traction pad, you can remove them if you are not happy with the one you purchased Simply using a hairdryer to heat the pad will soften the adhesive enough so you are able to remove the pad. You won't likely be able to reuse the pad, short of using super glue, which will make it a permanent adhesion. Trial and error is not uncommon among individual skimboarders to find the best traction pad for their individual preferences.
You definitely need to consider putting a traction pad on your skimboard to improve your skills and boarding experiences. Which pad to choose is up to you, but we've created this guide to help you get one step closer to your next skimboarding adventure! 
Are you looking for other skimboarding guides to support your next fun day spent catching waves? Check out these Seaside Planet articles to find everything you need: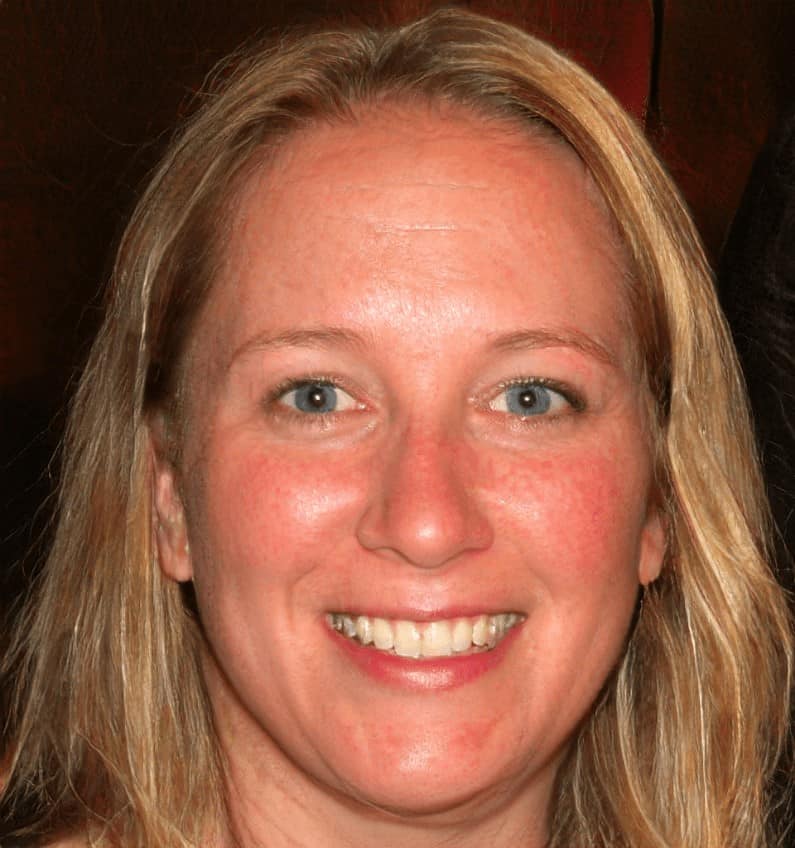 Megan Jones leads the editorial staff of Seaside Planet. They are a multidisciplinary team of outdoor adventurers, water sports lovers, and passionate beach goers. You can learn more about Meg and the rest of the editorial team here.