Some links in this post are affiliate links. This means if you buy something through our posts, we may get a small share of the sale at no additional cost to you. As an Amazon Associate we earn from qualifying purchases. Click here to learn more.
Thinking of joining the cool kids' surfers club? Want to improve your surfing when you can't make it to the beach? If so then you'll want only the best skateboard for surfing training you can find. However what you must know is these modern skateboards are also more fashion statements than simply designed for surfing. Choosing a trendy skateboard will not only boost your confidence before you start your new hobby but it'll make you stand out—in a good way.
We get it: You might not be keen on spending much on your first board. However, you might need to reconsider. Firstly, the cost of the skateboard will determine the features and durability. Secondly, cheaper skateboards may compromise on quality in terms of material used and how long it'll last—or worse still hurt you in the process. So do yourself a favor and prioritize quality and safety over price.
With the number of designs on the market deciding on one can be a time-consuming process. Luckily for you we've rounded up the best skateboard for surfing training to cut down on your selection time.
Skateboard for Surfers Comparison Chart
RIMABLE Complete 22" Skateboard (Green & Black)
MAGIC UNION 41 Inch Maple Drop Down Longboard Complete Skateboard
Roller Derby Slide Complete Carving Cruiser Skateboard for Street Surf - Sunset Beach Fish 32 inch
Street Surfing SHARK ATTACK Longboard Casterboard Surf Carving Cruiser 9.6 x 36"
RIMABLE Complete 22" Skateboard (Green & Black)
MAGIC UNION 41 Inch Maple Drop Down Longboard Complete Skateboard
Roller Derby Slide Complete Carving Cruiser Skateboard for Street Surf - Sunset Beach Fish 32 inch
Street Surfing SHARK ATTACK Longboard Casterboard Surf Carving Cruiser 9.6 x 36"
Best Skateboard for Surfing Training Reviews
1. ​Rimmable Complete 22" Skateboard
Review
Be the coolest surfer in your neighborhood with this board which is available in a variety of eye-catching colors and designs. You're bound to find the design that captures your personality while giving you that edge as you try out your new skill.
This skateboard has a short board design which makes it easier to ride. These skateboards come in varying types for different purposes. If you're training, you might want to pick a shortboard which allows you to cruise and learn a few tricks. Going with a long board might not be ideal as it's usually heavy and bulky.
These Rimmable skateboards are the ultimate go-to brand every new surfer should turn to. Here's why—they're well known for being affordable without compromising on the quality. Firstly it's easy to ride thanks to its smooth bearing made of stainless steel. It has PU wheels but here we need to warn you that the wheels may not be as fast as you want.
The solid 3-inch aluminum truck and 100% fresh material deck make the skateboard durable. Whether you're an adult or child you can use this skateboard which has maximum weight capacity of 198 lbs.
2. ​Magic Union 41 inch Maple Drop Down Skateboard
Review
This skateboard is every new skater's dream thanks to its unique design with a picture at the bottom. It's designed for downhill and freestyle riding at incredible speeds.
The wheels on the skateboard are very important to consider as they determine stability of the board. Before buying the board, always spin the wheels. Do they spin freely without wobbling? Then you have a winner like this one.
You might want to steer clear from wheels made of plastic or rubber. Rather opt for those made of urethane which makes for a smoother ride and better grip.
Weighing only 7.7 lbs., it's pretty lightweight making it easy to carry around. Plus assembling it is a breeze. One of its best features has to be the PU shock absorb ring which is designed to provide you with effective cushioning for increased comfort.
For training pick a full size board which is 7.5" or wider. This will aid in your balance. And you're guaranteed effective balance with this 41" board.
However, you might need to be wary of the effectiveness of the bearings as some riders have indicated the ride on this skateboard might not be as smooth as others. As a result some people suggest you replace the bearings before using it. Though, we wouldn't ​immediately disqualify this board as it's a great option. ​
3. ​Slide Street Surf Skateboard
Review
This is the ultimate cross-training board for surfing or snowboarding. The Slide Street skateboard is designed to give you that much-needed advantage if you're still new to training because of the spring-loaded truck system.
The patented design of the spring allows you to pump the board through turns to maintain momentum without having to push. All you need to do is step on it and it's ready to go.
Skateboards are made of varying materials which might make them look cool but let's face it—what you need is material that actually lasts. Materials the skateboards are made of will determine quality and durability. Plastic skateboards—though a cheaper alternative—might not be as sturdy and durable.
This one has a Canadian maple deck as is the case with most skateboards on star rated lists. This type of material is highly recommended because it comprises of high-quality wood which in turn provides stability.
The kit includes a truck adjustment tool and sticker pack to customize it to your preference.
For a new surfer, you need a skateboard that'll provide you with balance and control. Certain features, for instance, the bearings the skateboard come with will determine the speed of the skateboard during the ride. This skateboard has seven high-speed precision bearings made from Bevo gold. The wheels have a super high rebound durometer for increased efficacy.
​4. ​​Razor Ripsurf
Review
Thanks to the design of this board, users can easily carve back and forth and cut across the ground as if they are surfing. The solid and firm board is designed to prevent fatigue and to make it easy for all users, no matter their ability or age, to control the board without a lot of effort. Thanks to the sharp nose and sleek sides of the board, it is very aerodynamic, which helps with speed.
The texture of the top of the board provides all of the traction that you need to feel safe when riding and is incredibly grippy. This is great for users who want to ride barefoot, as they will be able to easily feel and control the board when riding. The texture isn't so extreme that it is uncomfortable, which means that riders can ride for long periods of time without foot pain.
A kick wheel on the back of the board is at the perfect incline for riders to easily perform tricks when on the go. This adds another element of fun and excitement to the board and is great for riders who want to show off their skills when riding and enjoy a little more fun.
The caster wheels are incredibly durable, which means that they won't be damaged when used on rough and bumpy services. Thanks to how strong the wheels themselves are, as well as the quality of the casters, these wheels are built to last without needing replacement.
​5. ​​​Street Surfing SHARK ATTACK Longboard
Review
Rather than reaching for a traditional skateboard that you must propel yourself when you want to travel around the city, this board does a lot of the work for you. Once you fully understand how to move your hips to control and propel this board, you will be able to easily handle any streets or sidewalks with ease and confidence.
This board is the land equivalent of a surfboard and allows surfers to work on their lower body strength and enjoy the feel of the ocean when they are still on land. It makes it possible for users to pump, surf, and skim across the ground without having to put a foot down on the ground to propel them forwards.
Not only does this longboard look like a surfboard, but it also allows for fast cut backs and carving sharp turns. This gives the feel of the ocean and makes any rider look incredibly impressive and in control. It's perfect for flat days when you can't get out in the water, but still want to feel the power and control of a board beneath your feet.
You can easily wear shoes on this board, but the grippy tape is designed and placed on the board to allow you to ride barefoot without any problems. This is great for impromptu trips, as you will enjoy power and safety on the board.
​The Verdict
​For a newbie in the surfing world we would highly recommend the Slide Street Skateboard. Any skateboard that makes your life easier as a beginner is worth considering. And the spring-loaded truck system will give you that much-needed effortless push to be on your way. It might not be quite as much of a good workout as some of the others, but we're after surfing improvements not fitness.
Being able to adjust the truck set and design it to suit your taste is another reason we love it. The tool and sticker set is impressive. Of course it's made of Canadian maple which ensures it's strong and durable.
Hopefully, our reviews have helped you decide on which one to go for. Now select a skateboard and take your surfing skills to the next level.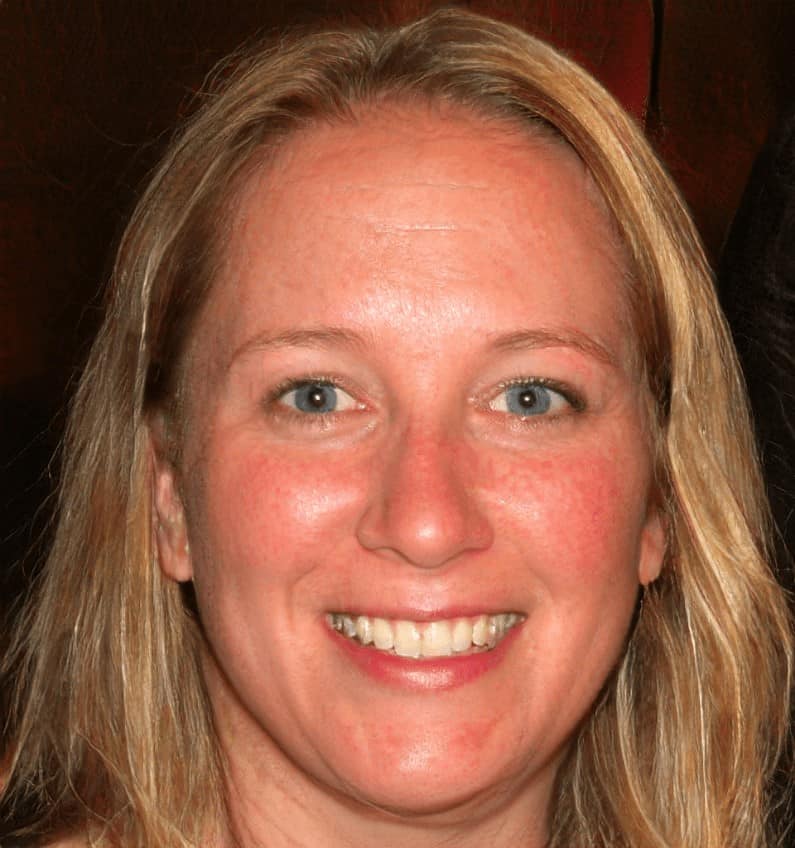 Megan Jones is the lead author of Seaside Planet. She is an avid surfer, scuba diver, and travel enthusiast who takes any opportunity she can to spend time in the ocean. You can learn more about Meg and the rest of the editorial team here.