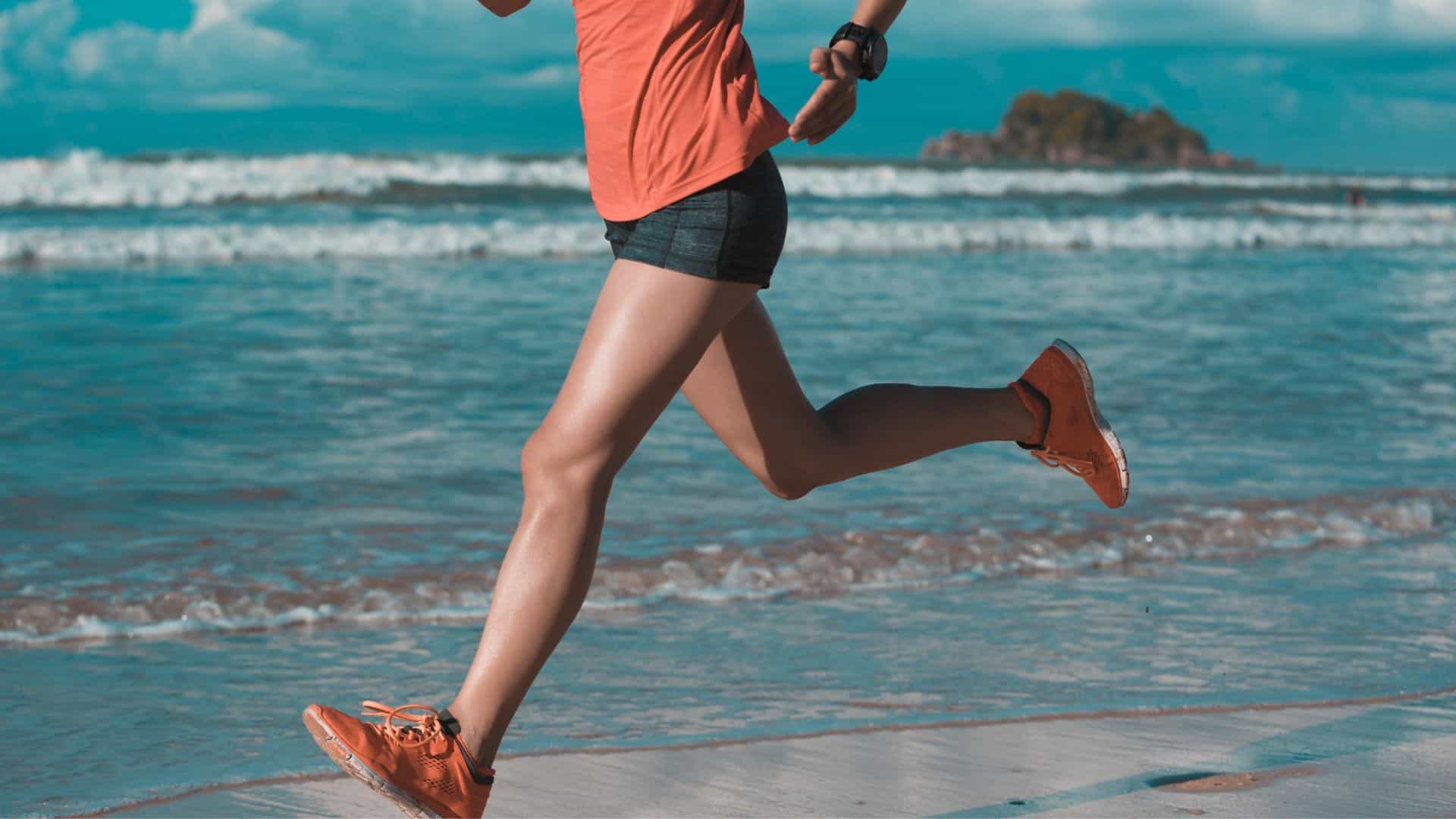 Beach season is fast approaching bringing with it images of white sandy beaches and crystal clear water. This picture is idyllic but trips to the beach are seldom just 'plug and play.' Planning is important for a successful holiday. If you fail to plan ahead with packing, you will be paying inflated 'tourist' prices for your much-needed beach gear.
Are you planning on sunbathing and swimming all day, or are you more adventurous with snorkeling and beach volleyball on your itinerary? Or perhaps you're going to take part in one of the most popular beach activities.... a good old fashioned run! ​If this is your plan, you need the right shoes for the beach because this can make or break your beach day run. We have reviewed some of the best shoes for running on the beach.
Comparison Chart
MOERDENG Men Women Water Shoes Quick Dry Barefoot Aqua Socks Swim Shoes for Pool Beach Walking Running
Mens Womens Water Shoes Quick Dry Barefoot for Swim Diving Surf Aqua Sports Pool Beach Walking Yoga
WHITIN Minimalist Barefoot Zero Drop Fivefinger 5 Five Fingers Toe Shoes for Jogging Workout Trail Running Hiking Fitness Water Sports Auqa Socks Pool Beach Walking Glove Green Blue 10 US Men's
MOERDENG Men Women Water Shoes Quick Dry Barefoot Aqua Socks Swim Shoes for Pool Beach Walking Running
Mens Womens Water Shoes Quick Dry Barefoot for Swim Diving Surf Aqua Sports Pool Beach Walking Yoga
Best ​Shoes for Running on the Beach​
1. ​MOERDENG Men Women Water Shoes
Review
If you are looking for comfortable, lightweight and versatile shoes for all beach and water activities, these are them. These shoes perform well in and out of the water.
The quick-dry aqua shoes are great for running and walking on the beach and for fishing. Heavy shoes can create a drag in the water, but these are lightweight enough to make swimming in them a pleasure. They're also very flexible so you'll quickly feel very comfortable wearing them.
Because they're so light you'll probably find they're practical for the beach but also other venues such as water parks, going to yoga or even jogging. It's an easy answer to foot safety and anything that has multiple uses becomes an investment. If these are a bit more expensive than your usual summer gear, know that you'll be saving in other departments of your budget. You won't need as many pairs of shoes anymore.
No one likes the 'sloshing' effect of water inside a shoe. The quick-dry drainage holes in these shoes ensure that water doesn't get trapped inside, leaving your feet feeling dry and comfortable.
There are many dangers that lurk beneath the surface of the water, but there is no reason to let them keep you out of the water. The durable rubber soles with anti-slip features provide great traction on slippery surfaces and rocks. They will also protect your feet against cuts and scratches from sharp rocks, coral and shells.
Sale
MOERDENG Men Women Water Shoes Quick Dry Barefoot Aqua Socks Swim Shoes for Pool Beach Walking Running
ANTI SLIP OUTSOLE- Wearable rubber outsole, which protects your feet from being hurt by sharp objects when in water.
QUICK-DRY DRAINAGE HOLES: Drainage holes on the bottoms of the pool shoes to ensure proper water flow out and create a cooler, drier and healthier shoe environment for you, super comfortable in water
FLEXIBLE & LIGHTWEIGHT: The lightweight skin shoes , with breathable and stretched fabrics on uppers, flexible and comfortable, make your feet greatly fit and you can easily take it to everywhere ,can be used as aqua socks or water socks if you like
FOOT SAFETY: Durable rubber soles of the river shoes provides exceptional traction in slippery conditions, and are stable enough to protect your feet from stepping on rock and stone
OCCASION - Great for water park, beach, swimming, pool, walking, jogging, fishing, yoga, dance, cycling and other sport activeties.
2. ​Putu Mens Womens Water Shoes
Review
You will love how quick and easy these shoes slip on and off. There's zero fuss with annoying shoe laces. Just slip them on, tighten the straps and you'll be ready for plenty of fun in the sun in no time at all.
Beach holidays are all about being barefoot and fancy free, right? With these shoes you have the best of both worlds because even when you're wearing them you will feel as though you are barefoot.
The breathable spandex fabric is light and provides great cross ventilation. The fabric is stretchable making for an incredibly comfortable fit. They are so versatile can even wear them on long-haul flights. One of the reasons for this is the breathability made possible by excellent ventilation. No need to put your body at risk just because it's a sweltering day—these shoes keep on feeling comfortable.
These quick-dry shoes are suggested not only for the beach but also swimming, sailing, boating, kayaking, windsurfing and beach volleyball. Once you are back from your holiday you can use them for yoga and Pilates too.
We also love that they're easy to put on or take off, so if you want to sprint into the water without them it only takes a second to change.
Sale
Mens Womens Water Shoes Quick Dry Barefoot for Swim Diving Surf Aqua Sports Pool Beach Walking Yoga
PERFECT MATERIAL: Upper with stretch breathable ultra light weight fabric for fast draining and cross ventilation,give excellent flexible and comfortable.
Easy On and Off: The pull tap at the heel allows for quick and easy entry,protecting your feet from dripping off.
QUICK DRY WITH DRAINAGE HOLES: Unique and top-quality anti slip camo rubber sole,with several holes on each bottom to ensure proper water flow out of them which creates a cooler and healthier shoe environment.
ELASTIC STRAPS: According to the width of the foot quickly adjust the shoes elastic and avoid the annoyance of tying your shoes.
IDEAL FOR ANY ACTIVITY: Perfect for beach,swimming,surf,pool,sailing,boating,kayaking,windsurfing,beach volleyball,long airline flight,yoga,running,sneakers,performing pilates exercises aerobics etc.
3. ​WHITIN Unisex Barefoot Shoes for Water Activities and Walking
Review
Are you looking to trade your running shoes in for a 'minimalist' shoe? Look no further, the Whitin Barefoot Shoes will help you make the adjustment quickly and easily.
The Whitin Barefoot Shoes are hybrids, perfect for both the water and the beach. These shoes are suited to running, jogging and hiking as much as they are an array of water sports.
The shoes offer quick-dry drainage ports as well as an anti-slip rubber sole, features we feel should come standard with any beach running shoes. They will give you a good grip which makes them an investment; you'll probably use them for the beach but also indoor adventure sports, outdoor activities and even going to the gym.
These shoes are lightweight and comfortable. They are lace-ups, but this means a more secure fit which is great for more vigorous activities. When your shoes fit well there's less chance of hurting your ankle, so this is once again a good investment.
We love how user friendly these are because the soft textile lining is comfortable but also fits snug—very little chance of chafing.
These shoes are great value for money especially considering how versatile they are.
Sale
​Final Verdict
What are the non-negotiable features of a beach running shoe? They should be comfortable, non-slip, lightweight and able to protect your feet. The shoes we reviewed impressed us with these common features.
The best shoes that we reviewed, however, were the Whitin Barefoot Shoes. Besides all the non-negotiable features that we mentioned, these shoes provide the best support for running, hiking and jogging.
These Whitin's cost a bit more than the other two models, but they are still great value for the money. They are well worth the extra cost when you consider that you will probably be wearing them every single day of your holiday.
Related: ​Top Shoes for Walking on the Beach