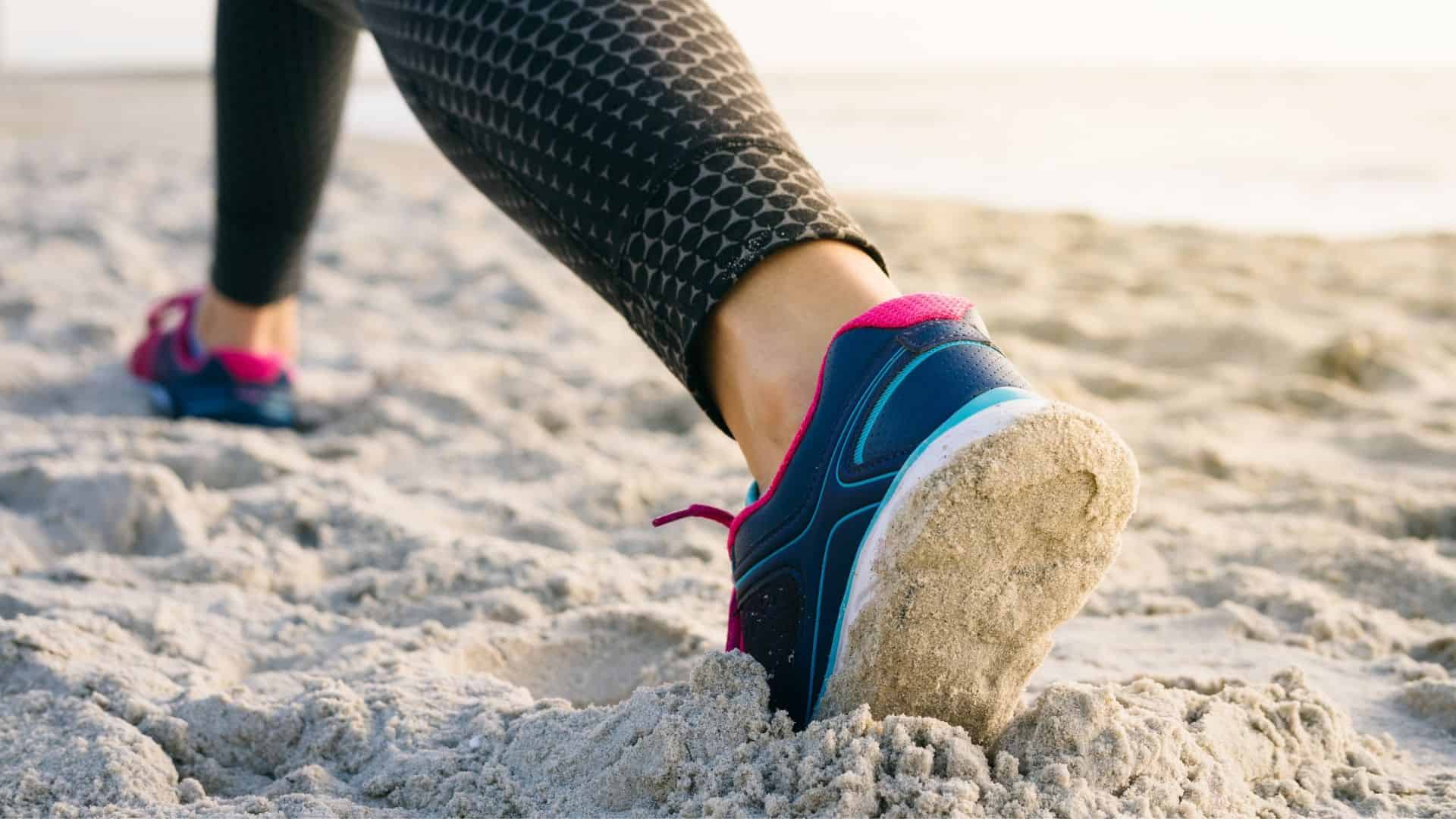 Your annual family vacation to the beach is coming up and though you've picked the perfect swimming attire, have you bought the right shoes? But then again are shoes really necessary? Of course you can decide to walk around barefoot, after all it's more comfortable – or is it?
We get it: Your idea of a romantic walk on the beach might include the feel of sand under your feet. But one good reason you should consider packing a pair is for protection. Against what you may ask? Think about this:
Burning your feet. Yes, the sand might feel good, but depending on the temperature after being exposed to the sun it may be too hot. Shoes will protect you from hot sand
Did you know there are all sorts of insects found on the beach sand, for instance, sand fleas? Wear shoes to avoid any bites
Sharp rocks and gravel
But will any shoes do? Not quite. We put together an article to help you find the best shoes for beach walking. You need comfort, style and protection. We found it all.
Comparison Chart
Dreamcity Men's Water Shoes Athletic Sport Lightweight Walking Shoes Grey
Voovix Water Shoes Men Women Kids Quick Drying Lightweight Barefoot Aqua Sport Shoes for Swimming Beach Pool Walking Sailing, Surfing Yoga(Blue,42)
Womens Mens Water Shoes Barefoot Quick Dry for Diving Swim Surf Aqua Sports Pool Beach Walking Yoga
Voovix Water Shoes Men Women Kids Quick Drying Lightweight Barefoot Aqua Sport Shoes for Swimming Beach Pool Walking Sailing, Surfing Yoga(Blue,42)
Best ​Shoes for Beach Walking Reviews
1. ​Dreamcity Men's Water Shoes
Review
Here you have a quality pair of shoes with enough features that even tough men will agree: It makes sense to wear shoes at the beach. These are top of the range.
These water shoes are at the top of the list because we like that they're made of 90% fabric. Not only that, but the upper parts are made of open mesh making them breathable and they quickly dry.
These features mean the shoes don't mold easily and bacteria won't form over time. An added bonus is that mesh shoes don't become heavy either in or out of the water.
They have a comfort-dry sock liner that provides optimum cushioning which makes for a drier and healthier shoe environment. However, you might not like the foot bed as it's not as smooth.
If you choose this pair you don't have to worry about slipping as they have rubber soles designed to provide traction in slippery conditions. Yes, accidents do happen including slipping on muddy ground at the beach. Luckily you can prevent it. How? Buy a pair that grips firmly on those wet beach sands. Shoes with rubber soles provide you with the traction and support you need to avoid those nasty falls. The unique midsoles make them lightweight and durable.
2. ​Voovix Water Shoes for Men and Women
Review
Looking for a high-quality and versatile pair for the beach? These unisex water shoes are ideal for most outdoor activities including wearing to the beach and camping.
They have seven holes on the bottom which disperse sweat and water for quick drying. Since you're at the beach, water is bound to get in contact with your shoes so you need a way to deal with moisture like these shoes provide. This means the shoes last longer than other models too. The holes also encourage airflow for a cool and breathable feel.
Apart from being lightweight, these shoes have non-slip rubber soles for extra traction. For a day at the beach you want to be as comfortable as possible. However, you need to exercise caution in muddy areas as they may get stuck.
If durability is your major concern you'll appreciate the durable and stretchy fabric they're made from. This ensures long-lasting wear.
Wearing and removing them is a breeze thanks to the pull tabs on the heels. Plus they have elastic laces for quick adjustment according to the size of your feet.
3. ​Kararao Men's Water Shoes Barefoot
Review
Looking for a quality pair of shoes that doesn't sacrifice that barefoot sensation? You might like these water shoes that are designed to give you just that.
Add flair to your beach attire by choosing this stylish pair with camouflage rubber soles. For some consumers it's important to match clothing to their personalities and this pair gives you that option thanks to the creative aesthetics. Though Kararao shoes are stylish, the focus is still on being practical; the rubber soles make them non-slip so you can walk on slippery rocks with ease.
Made of Lycra material, this lightweight fabric allows fast draining of water and cross ventilation.
The fact that they're designed to fit well is another reason why they're on our list. Your shoes shouldn't be too big or too tight. You don't want to scoop up sand during your walks or cause your feet to cramp. Like the Voovix sneakers, they also have a pull tab at the heel for easy on and off. They're so versatile you can wear them on the beach or for a long flight. However, depending on the shape of your foot you might find them a bit narrow.
​​Final Verdict
All the above make for a great selection but we favor one pair more than the others. Though the Voovix and Kararao sneakers have a lot of features in common—such as the elastic laces and water drainage capability—the Kararao Men's Water Shoes come out on top.
The Kararao shoes' ability to give you that barefoot sensation and their vibrant designs and colors make them winners. Not only can you slip them on in a matter of seconds, they're extremely comfortable and lightweight.
Though the sole is quite sturdy, it doesn't compromise on flexibility. So get ready to do more this summer. With the right shoes, you'll enjoy the beach even more from now on.
Related: Top Shoes for Running on the Beach