Some links in this post are affiliate links. This means if you buy something through our posts, we may get a small share of the sale at no additional cost to you. Click here for more information.
Are you going on a scuba diving vacation? ​Then you know, you've got a lot of equipment that you'd like to bring with you. However, have you thought about getting the best scuba travel bag to transport that gear? It might not have crossed your mind yet, but it's among the most important thing you'll need for your trip.
To pick the ideal scuba travel bag, you'll need to pay attention to the capacity, durability, and of course, style. As many brands offer high-quality scuba travel bags, choosing among the top options is not easy. To help you out, we've rounded up the five scuba travel bags we liked best.
Comparison Chart
Cressi Strong Large Capacity Trolley Bag 115L with Backpack Straps | Moby 5 designed in Italy
TUSA - Dive Gear Roller Duffle Bag in Black
Stahlsac by Bare Curacao Clipper Travel Roller Duffel Dive Bag (Black/Yellow)
OGIO International Terminal, Black Pindot
AKONA Roller Duffel Dive Gear Bag
Cressi Strong Large Capacity Trolley Bag 115L with Backpack Straps | Moby 5 designed in Italy
TUSA - Dive Gear Roller Duffle Bag in Black
Stahlsac by Bare Curacao Clipper Travel Roller Duffel Dive Bag (Black/Yellow)
OGIO International Terminal, Black Pindot
AKONA Roller Duffel Dive Gear Bag
​Best Scuba Travel Bag Reviews

1. ​Cressi Moby 5 Roller Luggage Bag
Cressi is a renowned brand in the scuba diving gear industry. Since 1946, Cressi has been delivering Italian-manufactured products to serve the needs of sea-sport enthusiasts.
​Product Highlights
This versatile bag is made from durable 300 and 400 Denier fabric, which makes it durable and lightweight at the same time. Besides that, the material doesn't wear off even after long-term exposure to saltwater.
The main compartment can be opened from three sides, so you can easily access your equipment. Also, it has two large pockets on the front, and two side pockets to store essential gear that you'll need frequently.
Furthermore, the straps are padded to ensure maximum comfort while you're carrying it on your back. You can easily store these straps in special pockets so that they don't get in the way when you wheel the bag around.
You can easily switch between backpack and trolley mode. The handle is fully retractable and telescopic, so you can adjust it to your preference. The wheels are durable and can be easily removed and replaced if needed.
The Good
What we liked about this bag is that it gives easy access to its contents. It also has a dual-handle system, with one handle on top and another one enclosed in Velcro at the bottom. This can help you in situations where you need extra support to carry the luggage.
Besides that, the bag stays upright when you place it on the ground. It has rods to support the structure, so you don't have to worry about it toppling over and harming your gear and other essentials inside.
The Bad
While the bag is durable and well-made, some find it to be too heavy. The bag alone weighs about three kilograms, which is not much, but when combined with the weight of your diving gear, it may become strenuous to carry. Also, while the material is durable, the stitching ​could be more robust.
2. ​TUSA RD-2 Dive Gear Roller Duffle Bag
TUSA is one of the world's most popular brands for scuba diving gear. Operating since 1952 in Tokyo, Japan, it is known for making reliable products for sea-lovers the world over.
Product Highlights
This scuba travel bag by TUSA is designed to remain tough against seawater and convenient for sea divers. The main, outer pocket has a double-zippered pocket. It's easily accessible and provides firm closure to protect your belongings inside. Similarly, the back has a waterproof layer that keeps your gear safe.
You will also find two large zippered pockets at the front. Here, you can store your essentials such as your passport and phone, so you can fetch them easily when needed. Instead of backstraps, it has external straps adjoined to the front carry straps. These straps help compress your belongings to a more easy-to-carry size.
The Good
The numerous pockets and smooth wheels are the best part of this bag. The wheels glide with no issues and reduce friction to help you move quickly. The pockets help you to organize yo ur stuff properly so that you can reach for your things easily.
The Bad
One of the most noticeable drawbacks of this bag is that it doesn't have a back strap to allow you to carry the bag on your back. Besides that, the compression straps make it a little difficult to access the stuff in the main pocket.
3. ​Stahlsac Curacao Clipper Travel Dive Bag
This Germany-based brand literally means "a bag of steel" in German. The company has been producing quality products for adventure lovers since 1976. According to them, their bags can take just about everything you put them through.
Product Highlights
The Stahlsac Curacao Clipper is designed to fit several, if not all, of your diving gear. The main compartment makes up most of the space, while the top zippered pocket can hold your essentials. All of the pockets are secured with powerful, double-zippers to keep your belongings secure.
Moreover, the bag has multiple handles to make it easy to carry. The two handles at the top and the bottom allow you to carry the bag from both sides. Similarly, there's a sturdy, retractable, plastic trolley handle that you can pull up if you wish to do so.
The Good
The Curacao Clipper has a sleek, stylish design. The frame stays put even after you fill it to the brim with your stuff. This means it won't topple over or look bulky and awkward. Besides that, the wheels are sturdy enough to facilitate fast movement.
The Bad
​The bag is rather heavy on its own. Weighing almost four kilograms when empty, you'll have to manage the weight you carry efficiently if traveling by air. ​
​4. ​OGIO 2015 Stealth Terminal Bag
OGIO brings innovative and accessible personal carriage bags for travel and adventure purposes worldwide. While this can be considered as an old model already, it still offers features that you would benefit from.
Product Highlights
The OGIO 2015 Stealth travel bag is quite spacious, enough to store all your necessary belongings in an organized way. The main compartment has a huge opening, so you can easily place stuff inside and take it out with no hassle. Similarly, the large, wide compartments have some convenient mesh dividers. There's also an external pocket, which can house all the essentials that you'll need frequently.
All the compartments have a tough zippered closure to keep your things safe. The grab handles are sturdy and reliable, and these can easily support the weight of the bag and all of its contents.
The Good
This bag is great for travelers who hate clutter because it is designed with pockets and dividers for easy organization. Besides that, the wheels and trolley are smooth and accessible enough to help you when you need to move fast.
Moreover, this bag is constructed using only high-quality fabric and sturdy fasteners, so you can rest assured that it won't succumb under heavy weights and rugged use.
The Bad
The bag can hold a considerable amount of weight, and it's easy to carry on the smooth wheels. However, this doesn't have backstraps, which means that you'd have to carry it as you would a duffel bag if the situation does not permit you to wheel it around.
​5. ​AKONA Dive Gear Bag
Review
AKONA is yet another well-known brand for scuba diving and water sports gear. They make affordable products to make traveling easy for sea lovers out there.
Product Highlights
This full-sized roller duffel bag is the only piece of luggage you'll need on your scuba diving trip. It has one large main compartment with a huge, wide opening. This makes packing and unpacking very convenient.
Also, it's constructed out of high-quality polyester fabric. The PVC is tough against wear and tear caused by salty water and the sea environment. Similarly, it's fully waterproof and durable as well.
The bag has durable zippers made out of stainless steel. They'll last even after rugged use, and they will never lose their original shine. This bag can be carried like a trolley, thanks to its telescopic handle.
The Good
The best part of this bag is the material. Apart from being durable, it is also lightweight, which means more weight allowance for your stuff. Also, the material won't fade, so your bag will look as good as new for years.
The zippers on the bag are hidden and enclosed. This provides secure closure and protects against theft and accidents. Also, there are compression buckles on the side, so it doesn't look too bulky.
The Bad
The only bad point about this bag is that it can't be locked. The zipper holes don't have much space to fit a normal-sized lock, which is problematic for people who like to use external locks on their luggage.
Buyer's Guide
Now that you've gone through all the reviews, you have an idea about the basic features that good-quality scuba travel bags have. To assess those features further and to decide whether it'll function well for your needs, you'll need some extra information.
Here are some points to help you find exactly what you're looking for:
1. Type of Bag
You'll need to assess whether the bag you're buying is a duffel, a trolley, or a backpack. If you're going on wet, bumpy terrains, then a trolley won't always work. If you're traveling long distances on foot, a backpack is the best option.
A bag with a front handle is only suitable for short distances; otherwise, the weight can get strenuous on your hands. The ideal option is to choose a backpack with a trolley alternative.
2. Zipper
If you're stuffing your bag to its seams with dive gear, then the zippers should be strong enough to endure it. Always choose a bag with high-quality, sturdy zippers. Some bags also have concealed zippers to keep your stuff secure. Also, if you're a person who likes to put an external lock on their luggage, you should check the zipper size before making a purchase.
Most importantly, keep in mind that your bag will be constantly exposed to salty water. Make sure the zippers are made out of stainless steel or other reliable materials that don't corrode in saltwater.
3. Material
The material used to make dive bags can range from supple and light to heavy-duty. The heavy ones are constructed with thick, impregnable materials that you can rely on. They're robust and can last you long even after rough use.
The lighter materials are used to help you manage the weight of your essential gear properly. So, if you're a light traveler, you should go for the sturdy, heavyweight bag, but if you tend to overpack, a lightweight material bag is best for you.
Similarly, your scuba travel bags will be exposed to UV rays, salt water, and other damaging elements. Also, you'll be dragging it along rocks, sand, and terrains. Make sure your material can take all that, without looking too worn out after just a few uses.
4. Construction
Sometimes, a bag ticks all the boxes with durable materials, sturdy zippers, comfortable handles, but it's just not constructed well. If that's the case with your bag, all the high-quality materials will start falling apart at the seams.
To avoid such situations, you should check proper user reviews for your product. This way, you'll know whether the construction will survive rigorous use or not.
Besides that, when thinking about the construction, choose whether you'll need a large-capacity bag or a small one. Usually, for scuba traveling, you'll need one that fits all your gear, but if you feel it'll get difficult for you to manage, choose a smaller one.
​Final Thoughts
Summing it all up, a scuba traveling bag is an essential element of your gear. Therefore, you should choose the one that's sturdy, robust, spacious, and easily accessible.
Our reviews have covered all the details for you, and while all of them are great choices, we prefer the Cressi Luggage Bag overall. However, if you can't decide yet, our buying guide will help you evaluate other choices so that you can make a purchase you won't regret.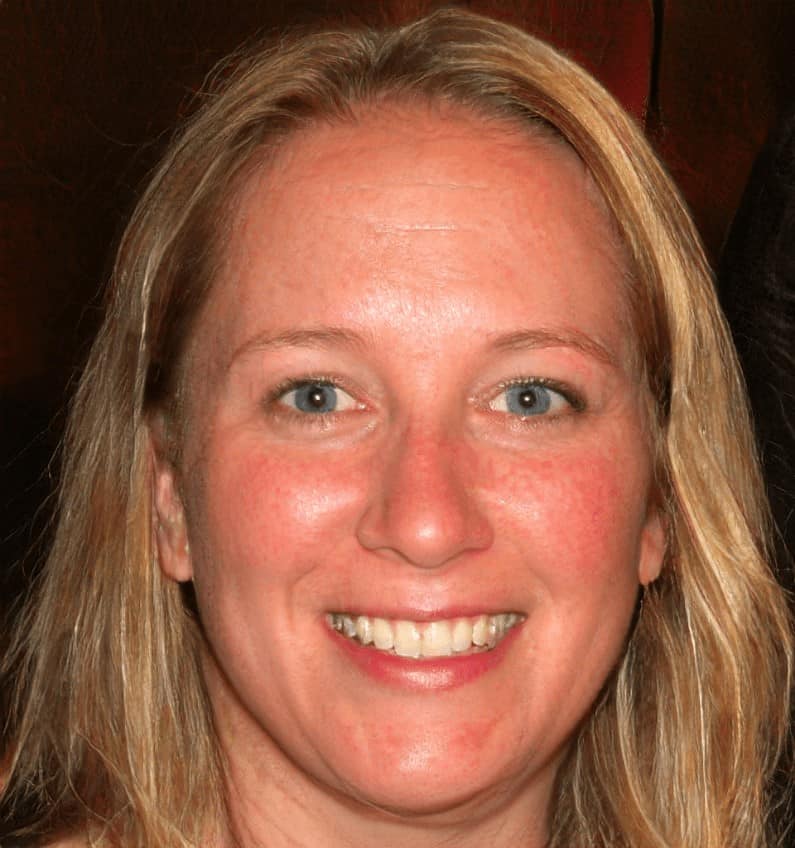 Megan Jones is the lead author of Seaside Planet. She is an avid surfer, scuba diver, and travel enthusiast who takes any opportunity she can to spend time in the ocean. You can learn more about Meg and the rest of the editorial team here.