If you're searching for the best scuba mask for your next diving adventure, you've come to the right place! Imagine you're swimming underwater flanked on both sides with castles of corals, fishes scurrying past you, some stopping to stare at you out of curiosity. Exploring the underwater world is an experience truly unlike any other, but this entire moment can quickly be ruined if water starts seeping into your mask, or it's fogging up your incredible view. 
To make your scuba experience as enjoyable as possible, it is essential for you to invest in a quality mask with a secure fit and durable build. Because the market is flooded with styles, features and products available, we've created this guide to help you choose the right mask for you. Use this guide to get one step closer to your next underwater adventure:
Comparison Chart
SeaDive Oceanways Superview
OCTOMASK with GoPro Mount
Scubapro Spectra Low Volume
Minimal Internal Volume Large Frame
Ultra-Wide Panoramic View
Double-Sealed Silicone Skirt
Round-Edge Silicone Skirt
Black/Bronze/Blue/Red/Silver/While
Ultra-Wide Panoramic View
SeaDive Oceanways Superview
OCTOMASK with GoPro Mount
Scubapro Spectra Low Volume
Double-Sealed Silicone Skirt
Black/Bronze/Blue/Red/Silver/While
Minimal Internal Volume Large Frame
Round-Edge Silicone Skirt
The Best Scuba Masks Reviewed
1. Atomic Aquatics Venom Frameless Mask
Review
Whether you choose the black mask or the black and red one, the Venom scuba mask is ideal if you're looking for a lightweight design, which also has a high build quality. This particular mask not only provides a clear view since it's a single pane mask, but it's also made of silicon so it's lightweight and portable. It can easily be stuffed in your luggage and taken on a scuba diving holiday trip. The silicon material makes it long-lasting, providing you with a mask that will last for a few years to come.
The adjustable straps and the flexible fit make this mask a good fit for almost any face shape. It seals beautifully so that even if your hair comes loose and gets stuck, the mask will stay sealed. As long as you defog it before and after each dive, you'll never have to deal with unwanted condensation underwater.
One downfall with this mask is that it sits on the bridge of the nose which can make it a tad uncomfortable, especially for newbies still trying to get the hang of breathing underwater. If the mask doesn't properly seal onto your face, it will instantly fog up or start leaking when you get into the water.
2. SeaDive Oceanways Superview-HD Dive Mask
Review
This is the ultimate scuba mask for those looking for the clearest view possible while diving deep. It's a single pane mask, which boasts special anti-glare properties, giving you a crisp underwater view. The silicon skirt makes the mask extremely comfortable and allows for a snug seal on your face without any hassle. It fits well on practically any face.
The single-paned mask is comfortable to wear since it doesn't sit on the bridge of your nose. The mask comes with a tinted glass that makes the entire view of the ocean even brighter and truly takes your scuba diving experience to the next level.
While this mask is great to start out with, if you're a frequent diver, it may start fogging up over time (we always use defog even if the mask includes anti-fog properties). Something to consider is that in some cases, the rubber seal might not be able to seal properly because of the extremely soft material.
3. OCTOMASK Frameless Dive Mask
Review
This mask is highly rated for many reasons including the ability to attach your GoPro to it and record your entire diving experience. Especially if scuba diving is one of those once-in-a-lifetime activities for you, being able to get the entire experience on tape will be great for years to come. The best part about this feature is that you don't need to hold on to your camera during your dive. Just attach it to the top of your mask and forget that it's even there. This company even offers different colors in case you want to match your mask to your dive suit.
The skirt is made of high-grade silicone that seals perfectly every time. The brand also offers a choice between a single and double pane depending on whichever one you're more comfortable with. If you're a beginner, it's best to try both options on to see if you prefer the clarity of vision with the single pane, or the spectacle-like fit of the double pane mask.
The straps could be stronger, so this mask is not perfect for deep dives. There's also the fact that the videos recorded by the camera on your head may fall victim to bubbles spurting around, but it's not a deal breaker.
4. Scubapro Spectra Low Volume 2 Window Dive Mask
Review
With a range of color options and a variant with tinted lenses, this mask caters to every kind of diver. It is a double pane mask, so you'll have to deal with that slight discomfort at the bridge of your nose (as is characteristic of any double pane style), but other than that, it's an ideal scuba mask.
The tempered glass lenses are strong enough to withstand the rigors of diving. The lens also has anti-glare properties protecting you from the harsh sun while on the surface during daytime dives. The mask itself comes with button-buckles that make adjusting the mask an easy task, even if you're underwater.
This mask is ideal for people with smaller faces and prominent cheekbones. This means that for larger, fuller faces, the mask may be too tight. If the mask isn't a good fit, it will start fogging up or leaking the moment you get in the water.
Overall, this mask might be the ideal scuba mask for the niche of people who have smaller faces, as it doesn't act as a universally well-fit mask.
5. TUSA M-1001 Freedom HD Scuba Diving Mask
Review
With every color imaginable and a price point that is suitable for any serious diver, this scuba mask might just be the best mask on the market today. Featuring a single pane that gives clear vision without you having to constantly move your face around to get a good look at the underwater world around you. It doesn't  fog up, so you'll have a clear view of the ocean throughout your dive. There are also multiple straps to ensure that the mask is adjusted to meet your comfort level. Additionally it fits pretty much any face- flat or round.
If the mask doesn't sit well on the bridge of your nose, it is likely to leak. For a really full face, there is a chance that the mask might not seal properly and you'll have to deal with leakages or a fogged-up lens.
Choosing the Best Mask for Scuba Diving: Buyer's Guide
If you're new to scuba diving, looking at the different types of masks available can be overwhelming, so here we've gathered the core features to search for and some of the best masks available on the market today. Keep reading to find out more and get diving in no time! 
What core features should you search for in a SCUBA mask?
Before you start testing out masks for their size and fit, it's important for you to know which style best suits your needs. Here's our buyer's guide to help you dive in as soon as possible:
Frameless vs. Framed Masks
Frameless masks, as their name implies, don't have a thick frame, reducing the distance between your eyes and the lens. While this will increase the clarity of your vision underwater, the chances of your mask fogging up are higher than that of a framed diving mask.
Now, just the reverse is true for framed scuba masks, and if you're new to diving, we'd advise looking at this style. Framed masks offer a more stable fit on your face, and are generally more comfortable to wear underwater. Additionally, you won't deal with mask fog as you would with a frameless mask. 
There are some hybrid options available on the market today, which essentially give you the best of both worlds. The lightness of the frameless masks combined with the stability of the framed ones is a great option for those new to diving, and those with years of experience alike.
Single Pane vs. Double Pane vs. Quad Pane Masks
There are three different styles of scuba masks you'll find in your search:
Single Pane Masks
Double Pane Masks
Quad Pane Masks
These three different styles of masks are each designed for different diver preferences and techniques. Single lens masks, on the one hand, feature a single lens that can increase your field of view. However, this style of mask tends to sit a bit heavier than double pane masks.
Double pane masks, on the other hand, are divided into two separate lenses, much like a pair of glasses. However, if you choose to purchase a double pane mask, prepare to have a reasonable budget. Poorly designed double pane masks can often obstruct your vision at the bridge of your nose, which will leave you wishing you'd gotten a better quality set.
For panoramic vision, you'll need a quad pane mask. In simple terms, it's a double pane mask with two side panes that allow you to look in any direction without having to tilt your head around to see the beautiful underwater world around you.
Glass Quality of the Lens
When you go scuba diving, your mask will be subjected to an immense amount of water pressure, which will only increase as you dive deeper into the water. Make sure you don't compromise on the mask quality when purchasing scuba gear for both your safety and security underwater.
Tempered glass is highly recommended, can withstand water pressure at depth, and is resistant to scratches and breaking. If the glass of the scuba mask you're considering is not tempered, you should take it out of the running immediately.
Mask Fit
A mask that doesn't fit snug and securely won't seal properly against your face, leaving gaps where water can leak in. When this happens, water will flood  your mask or create a fogged-up view making visibility tough. Rather than trusting the sizing guide provided by the company based on the "Small, Medium, Large" scale, make sure that you measure your face and compare the measurements with the specifications given of that individual scuba mask you're looking at.
Mask Skirting
Masks with silicon skirting are a highly rated and recommended option on the market today. These masks tend to be a bit pricier than others, but the added cost is well worth the more comfortable and snug fit on your face. This material is also likely to last longer than others available, offering durability and longevity in your purchase.
Mask Adjustments
If possible, try on the scuba mask before purchasing to check if the straps and buckles are easy to use and comfortable to wear.
Check if the Mask Fits Well Before Buying It
Once you've found a mask that meets all of your needs, the next step is to see if it's the right fit for your face. You can figure this out by following this method from PADI:
Start off by holding the mask against your face without putting on the straps or tightening them.
Inhale and allow the mask to tighten against your face. If the mask stays in place without any air leaking through it and without you constantly having to breathe in to keep it in place, then you know it has properly sealed on your face.
Now you can adjust the straps and test out how comfortable the mask is.
The mask skirt should rest evenly on your face. If you have a mustache or a beard, it'll be harder to create a seal, but it shouldn't be impossible.
Test the mask out by attaching a snorkel and putting a scuba regulator in your mouth. If it's a good fit, adding either of these shouldn't make the mask uncomfortable.
Look around, up, down and sideways through the mask lens to ensure that you can see clearly and there aren't any strange blind spots.
Once you've found a mask that fits your needs, you're ready to make your purchase and get diving in the ocean in no time!
Final Thoughts
After reviewing a number of masks, the SeaDive Oceanways Mask is our top pick because it meets nearly every feature we search for in a scuba diving mask Aside from being a single pane mask that gives the diver a great view, it also has a tinted lens, which makes any dive more enjoyable. The silicon material makes it easy to carry around and comfortable to wear, without the need to worry about replacing it for another few years.
Scuba diving is a favorite ocean sport enjoyed by people around the world. It offers us an opportunity to be one with the natural underwater world, and experience the many mysteries and wonders that the ocean holds. By purchasing quality scuba diving equipment you'll set yourself up for success while diving in the deep blue and make your good scuba diving experience a great one. Use this guide to get one step closer to your next underwater adventure!
Overall, you can't go wrong using this guide to choosing the best diving mask for your needs. Check out our other buying guides, like
scuba mask defoggers
and
air integrated dive computers
, to help you find the best gear on the market today!
---
For more of our top scuba diving gear recommendations, please visit the following articles.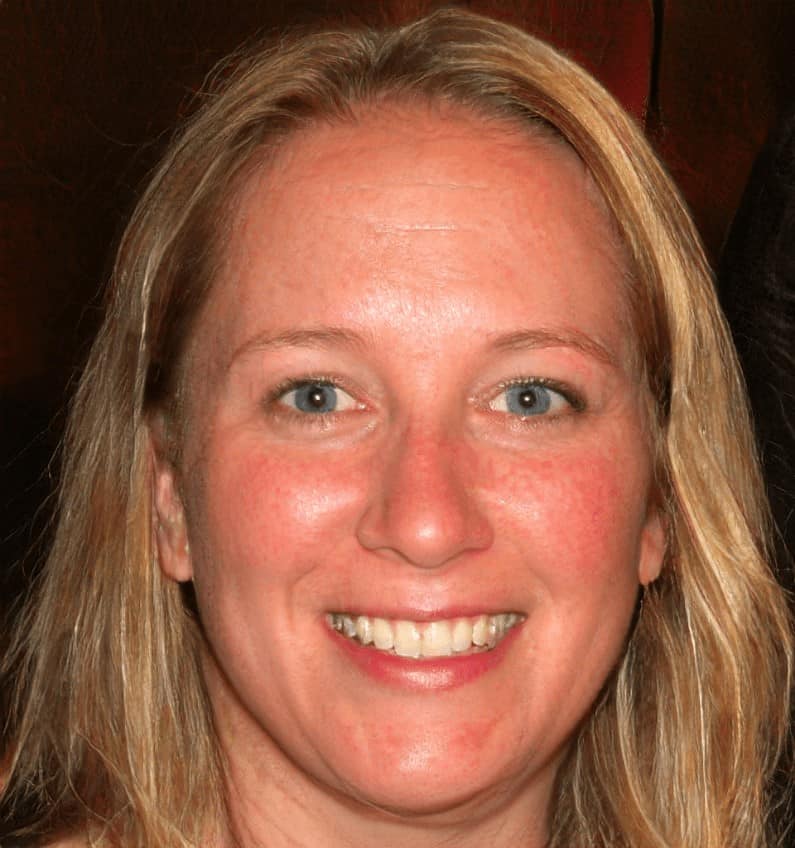 Megan Jones leads the editorial staff of Seaside Planet. They are a multidisciplinary team of outdoor adventurers, water sports lovers, and passionate beach goers. You can learn more about Meg and the rest of the editorial team here.