If you're looking to experience the allure of the pristine underwater world, or the magical and inviting pull of exploring it, investing in quality diving equipment is essential. The best scuba mask defogger for your next dive will help keep you safe and comfortable during your adventure, and we're here to help you choose which is best for you. To help prevent the pesky issue of mask fogging during your underwater excursion, we've gathered three great defoggers in a simple guide to help you decide which you should invest in for your next dive.
Here is everything you need to know about the best diving mask defoggers:
Comparison Chart
EDITOR'S CHOICE
2 Ounce (With or Without Carabiner)
Anti Fog and Static Water Repellent Hydrophobic Solution
Long Lasting, Lasts for Multiple Dives
Lasts for Multiple Dives, Approximately 2-3 Days
Glass and Plastic Dive Masks
All Glasses, Optics, Goggles, Masks
Glass Dive Masks and Optics
Non-Toxic and Alcohol Free
Oleophobic, Alcohol and Ammonia Free
EDITOR'S CHOICE
Long Lasting, Lasts for Multiple Dives
Glass and Plastic Dive Masks
Non-Toxic and Alcohol Free
Anti Fog and Static Water Repellent Hydrophobic Solution
Lasts for Multiple Dives, Approximately 2-3 Days
All Glasses, Optics, Goggles, Masks
Oleophobic, Alcohol and Ammonia Free
2 Ounce (With or Without Carabiner)
Glass Dive Masks and Optics
Best Scuba Mask Defogger Reviewed
1. Sea Gold Antifog Gel
Review
The Sea Gold anti-fog gel has a great reputation among fans of scuba diving and instructors alike, and it's easy to understand why. Its concentrated and fast acting formula means that it is capable of packing a rather powerful punch when it comes to getting rid of fogging on your lens and keeping it at bay too. This mask defogger is designed to last throughout your adventure and is sufficient for a day spent in the water. This gives you the opportunity to explore the colorful coral reefs or mysterious shipwrecks with ease, and the ability to completely immerse yourself without worry of fogging ruining your adventure.
Along with a reliable formula for use throughout the day, its convenience factor is also another reason it is a huge hit. There is no need to reapply it each time you come to the surface since it can be used for multiple dives, leaving you free to thoroughly enjoy your discoveries underwater.Additionally, it is pretty versatile in design and is perfect for both plastic and glass masks alike. And best of all, it is also absolutely safe to use in the ocean and near your face since it is
non-toxic
and alcohol free.
2. Z Clear Anti Fog Spray
Review
When a manufacturer promises a refund or replacement on demand for their product, you can be rather certain that they are pretty confident that it has all it takes to deliver. And we must admit that confidence of that kind can be rather intriguing. Which is why we did end up taking a closer look at the product behind it all.
The Z Clear Anti Fog Spray did prove to be pretty impressive at a first glance. For starters there was that guarantee of being one of the longest lasting anti-fog sprays out there, which could only mean good things for us as diving enthusiasts. Additionally, it's versatility is great as this product is actually suitable for defogging any lens you can think of including your scuba diving mask, swim goggles and ski masks too. Furthermore, its ease of application is highly appreciated by customers.
Last but not the least, this mask defogger is convenient and easy to use on the go. This delightful, alcohol and ammonia free defogging magic potion comes in a small and compact bottle which easily fits inside your pocket or waterproof duffel bag. This is quite handy when those bulging bags and backpacks simply refused all attempts to squeeze anything else into them.
So, what's the verdict on this product? If you're looking for a multipurpose fog prevention product, it's a good choice. If you're just looking for a defogger for scuba diving, there are better options on the market.
3. 500 PSI Mask Defogger Review
Review
Wearing a mask or goggles as you swim underwater is a great way to get close to nature and really explore what's going on under the surface. However, if you're not careful, then your mask or goggles will fog, and you won't be able to see anything. Not only is this incredibly frustrating, but it's also very dangerous and can make it difficult or impossible for you to clearly see where you are going. Instead of having to surface on a regular basis to manually defog your goggles or mask, using 500 PSI Mask Defogger will allow you to spend more time underwater and less time focused on how well you can see through your mask.
This product can be applied to your mask and it will last for three dives before needing to be reapplied. This means that you won't have to worry as much about preparing for your dive and can spend more time exploring underwater. It is important that you're careful when you apply the product, because a little goes a very long way, and you must remember to clean the inside of your mask when you are done swimming because otherwise leftover formula can dry there.
Luckily, not only is this product easy to apply to your mask, but it's easy to clean off when you are finished. Additionally, this product can be applied to both wet and dry masks, so you don't have to worry about how you are going to dry off your mask before applying it.
Choosing the Best Anti Fog for Scuba Masks
Before you choose which defogger is right for you, maybe you want to understand why a scuba mask fogs up in the first place. It's because of condensation. Here is why a dive mask will fog:
The air trapped inside of the mask is humid.
When this air hits the colder glass of your lens, it starts to condensate.
This condensation causes the mask fog.
The more humid the air trapped inside of your mask is, the more likely you are to experience mask fogging. Other factors that may affect the rate you experience mask fogging are:
Water Temperature
Cleanness of the Mask Lens
Use of a Mask Defogger
Newness of Mask
Brand New Scuba Diving Mask
New diving masks typically have a silicone coating left on the lens which needs to be removed before using a mask defogger and diving into the deep blue. This silicone coating is used in the production process of the mask, and is removed by simply washing it before use. If this coating isn't removed entirely before you dive in, the chances of you experiencing mask fog are more likely. To prevent this, wash your mask thoroughly after purchase, and then apply a mask defogger to ensure it works well underwater. 
What is the Best Anti Fog for Your Scuba Mask?
Ensuring you can see out of your scuba mask is crucial to both your safety and enjoyment underwater. If you find yourself with a fogged mask while exploring the underwater world, not only does this bring about safety concerns, but it also interrupts your experience of the beautiful world under the sea. 
Here at Seaside Planet we're ocean lovers and adventure enthusiasts, and scuba diving is one of our favorite pastimes. This guide was created to help you prepare for the best adventure yet, and to ensure you create scuba diving memories that will last a lifetime! Use these reviews to choose which mask defogger is right for you and get one step closer to your next underwater excursion. 
Final Thoughts
Scuba diving is an experience that's truly unlike any other, bringing you up close and personal with the lush underwater world. Using this guide to the best dive mask defoggers on the market, you'll get one step closer to your next adventure under the sea. Did these reviews help you to choose which product is right for you? Share your thoughts with us in the comment section below! 
Additionally, if you're looking for more scuba diving guides check out these Seaside Planet articles that we think you'll love:
---
For more of our top scuba diving gear recommendations, please visit the following articles.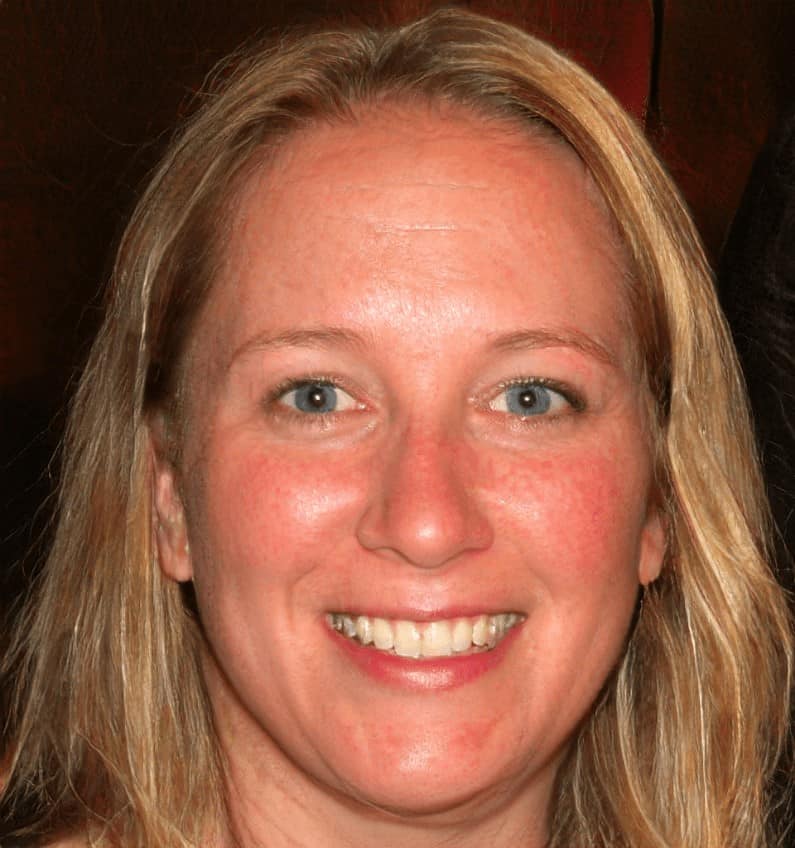 Megan Jones leads the editorial staff of Seaside Planet. They are a multidisciplinary team of outdoor adventurers, water sports lovers, and passionate beach goers. You can learn more about Meg and the rest of the editorial team here.