Some links in this post are affiliate links. This means if you buy something through our posts, we may get a small share of the sale at no additional cost to you. Click here for more information.
It can be a difficult to maneuver through the water, especially if you're facing strong currents or tidal surge. Thankfully, quality fins give you greater thrust to cover larger distances with fewer strokes and also make it easier for you to turn and change your direction. However, if you want to have a comfortable dive experience, you need the best scuba fins that won't be too heavy or too stiff.
What to Look for in Scuba Fins
Whether you're a beginner or a pro, there are some key features and styles of scuba fins that you need to be aware of. The type of fins you choose will determine how freely you move through the water, how fast you are, and how easily you can turn.
Full Foot vs. Open Heel Fins
Full foot fins are meant to be worn barefoot and are slipped onto your feet like a shoe. They are ideal for warm water diving. They are lightweight and relatively short, making them ideal for travel diving.
Open heel fins are worn with booties/ wetsuit boots and are secured on your feet with straps. They're ideal for cold water diving or diving in areas with rocky shores. The open heel fin is the more popular option among divers.
Hand Fins
Hands fins is just a fancy way of saying webbed gloves. These gloves are used by divers who have some physical impairment preventing them from using their feet to move around in the water.
Split vs. Paddle Fins
Fins may either have a split or paddle blade:
Split fins, quite obviously are split down the middle, which helps you move faster in the water. They are more flexible, which makes it convenient for you to change your direction.
Paddle fins have no cuts or slits and require you to exert more effort to move around. They make your dive more challenging, but with the right force, a single stroke with a paddle fin will allow you to move further than if you're using split fins.
Force vs. Flippable Fins
Force fins imitate the fins of whales and other fast moving sea creatures. The only difference between these and the flappable fins is that the latter can be folded up as you walk on land so that you won't trip.
The Key Features of Any Basic Scuba Fin
Regardless of your budget, the scuba fins you choose must have the following;
Thrust
Walking on land is something that you do on the daily. However, to move through the water, you need to have the right fins which will give you enough thrust to glide through the water. Stiffer fins will help you move faster, but they'll make it harder for you to change your direction, and you'll get tired faster. Ideally, fins should offer a little flexibility to help you move fast without overexerting yourself.
Fit
Your scuba fins need to fit you perfectly. If they're too tight, you'll get blisters and won't be able to move easily. If they're too big, they can slip off and you won't be able to control the way you flap them to push forward.
If you're getting full-foot fins, make sure you try them on with booties to ensure that they're not too tight with the extra layer on.
Just like you buy shoes which suit the shape of your feet, you need to choose your fins the same way. They shouldn't be too narrow or too wide because either one will make your dive painful and uncomfortable.
Color
Usually, the color of your scuba fins is determined based on personal preference or options available. However, for newbies, instructors recommend using brightly colored fins so that they're easily noticeable in the water. Shark divers should go with black or some other neutral color to avoid attracting unwanted attention.
Size
Size only becomes a matter of concern if you have to travel to dive. There are special, lighter and more compact fins designed specifically for travel purposes. They may not perform as well as standard fins (in terms of the amount of thrust they offer), but they're compact and easy to transport.
Taking Care of Your Scuba Fins
In order to avoid going through a frequent hassle of trying out new fins and testing them in the water, you need to follow some key maintenance tips to keep your fins in good shape for a few years.
Pre-Dive Measures
If you're diving in a popular dive area, mark your fins so that you know which ones are yours. You can simply write your name, or even show your creativity and customize your fins.
Have some spare fin straps handy in case you're out for a dive and your strap breaks.
Post-Dive Tips
After your dive, rinse your fins with fresh water and store them in a moisture-free space, away from sunlight.
It is recommended to use warm water to get all the salt out of your fins.
Store your fins flat, because bending them can damage them or keep them bent permanently.
Comparison Chart
Mares Avanti Quattro Plus Open Heel Bungee Strap Fin, Black, Regular
Cressi Frog Plus, black/yellow, XS/S
Scuba Pro Seawing Nova Open Heel Fins - Black - Large
TUSA SF-22 Solla Open Heel Scuba Diving Fins, L-XL Fishtail Blue
Cressi Reaction Pro, black, 44/45
Mares Avanti Quattro Plus Open Heel Bungee Strap Fin, Black, Regular
Cressi Frog Plus, black/yellow, XS/S
Scuba Pro Seawing Nova Open Heel Fins - Black - Large
TUSA SF-22 Solla Open Heel Scuba Diving Fins, L-XL Fishtail Blue
Cressi Reaction Pro, black, 44/45
​Our Reviews of the Best Scuba Fins

1. ​Mares Avanti Quattro Plus Open Heel Bungee Strap Fin
Review
This sleek, padded fin fit almost any diver's budget. You can choose from a range of colors to either match the fins to your dive suit or fit the dive occasion.
They offer special thrust technology, which makes it easy for a diver to push through the water without getting fatigued too quickly. The bungee heel straps fit themselves onto your wet suit, such that they won't come loose when you're underwater.
The ease of movement in these fins makes them ideal for beginners and shallow divers. They are moderately flexible, which offers enough thrust to help you move forward without having to exert too much pressure. This is also why they're not considered to be the popular choice for pro divers who prefer stiffer fins.
2. ​Cressi Adult Open Heel Scuba Diving Fins | Frog Plus
Review
These rubber fins may not be as powerful as the Mares, but they're certainly more comfortable and flexible. They're also more pocket-friendly, making them ideal training fins.
The silicon body of the fins makes them flexible and durable, able to withstand ​the rigors of diving. The slight split towards the tip of the fins generates greater thrust with a lighter kick. The feet are inserted below the blade in this open-heeled fin which also increases the thrust.
The design features a range of colors so that you can match your fins to your dive suit, or choose a more neutral color ​if that's our preference.
The clip-on straps make it easy to adjust the fins till you're comfortable in them. They also work with almost any foot shape, wide or narrow.
3. ​SCUBAPRO Seawing Nova Fins
Review
I personally love this fin because I've always been a fan of the paddle blade. These fins are ideally for advanced divers who love the maximum thrust of the paddle fin. ​
The joint in the middle of the fin ensures that even with the slightest kick, the thrust is great without too much energy being exerted on your part. The blade design also helps prevent drag due to water pressure. The wing tips also contribute to increasing the diver's speed underwater.
The ergonomic foot design makes the fin comfortable for anyone, including divers with leg and knee pains. The bungee heel strap is also a favorite among divers who find the way it adjusts to any wet suit very useful. It is highly unlikely for the straps to come loose underwater.
​4. ​TUSA SF-22 Solla Open Heel Scuba Diving Fins
Review
This fin is a bit more on the traditional side. It features an angled, paddle blade for more thrust. The crescent tip also increases your speed underwater. The fins also feature side rails and vents to reduce the drag of the water and propel you forward.
You're probably tired of hearing this, but there's a range of color options to match anyone's personality, such as "Fishtail Green" and "Ocean Blue".
The sizes are generally larger than the standard shoe size, so it is recommended to either try the fins on before buying them or getting a smaller size. This also takes into account the fact that you'll be wearing booties because it's an open-heeled fin.
Despite being a paddle fin, it offers great flexibility, so you don't have to exert too much energy to move around.
​5. ​Cressi Adult Snorkeling & Scuba Diving Fins - Powerful Full Foot Pocket Fins
Review
Finally! A full-foot fin made it to the list! ​I've got to say, Cressi is putting some great stuff out there with both an open heel and full foot fin on my list. These multipurpose fins are great because they're suitable for both scuba diving and snorkeling!
The blade starts above your foot, increasing the area of thrust, and the three layers also increase the speed, protecting your foot at the same time.
There are a range of color options. The fins are also super comfortable to wear, which is great considering you won't even have any booties on with these full foot fins.
​The Verdict
The Cressi Open Heel fins made it to the top for a number of reasons: the bungee straps elevate the comfort level, the price range is perfect, and most importantly, they're semi-flexible. This means that they offer enough stiffness to provide advanced divers with the additional thrust they need, but can also be used by relatively new divers after they've had a bit of practice. If you're traveling, you can just toss these into your ​dive bag and you're ready to go.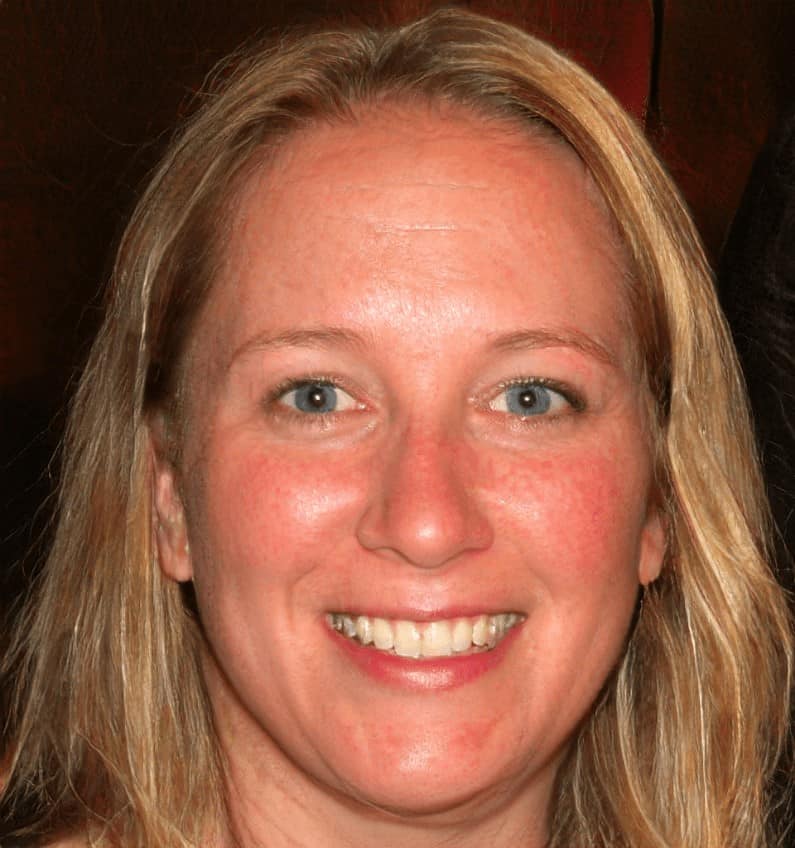 Megan Jones is the lead author of Seaside Planet. She is an avid surfer, scuba diver, and travel enthusiast who takes any opportunity she can to spend time in the ocean. You can learn more about Meg and the rest of the editorial team here.