Imagine diving deep into the ocean surrounded on all sides by brightly colored corals, and exploring the majestic marine life living deep beyond the beach. Often your excursions will take you to explore in conditions that are less than ideal for seeing the world around you, like while diving to ancient shipwrecks, or seeing new species in murky waters. In these conditions, having the best scuba diving light on the market as an additional light source will allow you to see everything clearly and make your dive even more magical and memorable for years to come. 
A light suitable for diving goes far beyond the flashlight found in your utility drawer. It has to be waterproof, durable enough to handle depths, have a long-lasting battery life, and have a powerful beam illumination. You should also consider the type of bulb used as the light source, and the materials used for convenience and ease in maintenance. 
Here we've gathered an informative guide to help you choose the best light for your diving adventures, which will keep you exploring the depths for many dives to come. Keep reading for a breakdown of things to look for in your dive light purchase, and some of the highest rated lights on the market today.
What to Look for in Scuba Diving Lights
​Before you invest in a dive light for your next scuba trip, it helps  to know the different features to better understand which lights will best suit your scuba diving needs. From features like dive depth limits, battery types, beam type, maintenance and more, there's a light on the market for every scuba lover. Let's get started with several key features to check for when purchasing lights for your deep blue adventures.
Basic Dive Light Features
Every dive light, no matter how basic design or style, should contain the following core features:
A waterproof casing  around the device and the ability to withstand water pressure in diving depths.
A user friendly switch that can be used underwater even when a diver is wearing gloves.
A secure wrist clip to ensure that even if the diver accidentally lets go, they don't lose their light.
Dive Light Battery Type
​During your dive, your light will likely run on batteries that are either rechargeable or disposable. The question is- which is better for you? The rechargeable batteries require a bit more initial investment, but are a better option for frequent divers as they can be reused time and time again. If you go scuba diving infrequently, like once a year, disposable batteries may be the better way to go. The type of battery you use in your lights will also affect how long your light will run for, and how bright the beam is.
Alkaline Batteries: These batteries are easy to find just about anywhere in the world and are budget-friendly, especially when on the go. However, their battery life is short and their performance is not as good as some of the better battery options available today.
Lithium Batteries: Lithium batteries are actually recyclable and offer better battery performance than the alkaline ones. However, they can be quite expensive as an upfront cost. ​
Batteries Suitable for the Travel Diver
​If you're a diver on the go, you'll need to consider more than just the battery performance and price when purchasing your dive lights:
Lithium batteries, although convenient, long-lasting and recyclable, are generally not allowed on airplanes and are therefore not suitable for typical travel divers. If, however, you're sticking to land travel, these batteries are a great option. 
Travelers may not always have ready access to charging ports, making it difficult to charge their rechargeable batteries, leaving them to purchase disposable batteries on the go. Disposable batteries, in this case, may be a better option.
Wide Beam vs. Tight Beam Dive Light
There's a difference in beam type when looking at dive lights on the market, and which you should choose depends on your goals while diving. Wide beam lights illuminate a large area underwater and are ideal for use in calm, clear waters. These lights are also the preferred option for nighttime diving since they provide a wider area of visibility. 
For diving in water with significantly low visibility, like that of dark or murky waters, a tight beam light provides better visibility underwater because the sharper light cuts through the haze. The tight beam is also ideal if you're exploring shipwrecks with small corners and tiny spaces.
Choose a beam style that suits the places you'll be diving to, and the amount of light that will be available while exploring there.
Type of Bulb
There are 3 key types of bulbs to choose from when investing in quality dive lights:
Halogen or Xenon Bulbs: These bulbs have a very short battery life, but their light illuminates natural light, which gives your dive an interesting new flare. They also come in handy when you plan on recording your dive.
LED Bulbs: LED bulbs produce a brighter light compared to other types of bulbs used in diving lights, and they're well known for lasting a long time while underwater. However, this type of light has a bluish tinge, which can feel a bit eerie, especially at night. It's something to consider when deciding how you want to experience the deep blue.
HID Bulbs: HID bulbs have become relatively redundant and have been taken over by their modern substitute, the LED bulb.
Casing
There are two main ways for a diver to carry a dive light around underwater:
Dive lights may be carried in a sealed unit with a handle and a wrist clip for ease in carrying, and to protect the diver from losing the light when dropped.
With the canister-type dive lights, on the other hand, the battery is sealed in a canister that is connected to a headlamp through a sealed wire. These are typically used by more technical divers such as cave divers.
Dive Light Seal
The seal on your dive light is what protects the important components of the light from water and the elements while diving underwater. A poor quality device can, and likely will leak water, potentially ruining your dive trip. Prepare ahead of time, invest in well-built device and dive in to explore the beautiful world below the surface. 
The most popular seal for a dive light is the use of
O-rings
, which keeps the interior components dry and protected from water. Some newer models are completely sealed and use rechargeable batteries that can be recharged magnetically.
Keeping a Backup
It is recommended by all the experts that divers have a backup dive light in case the main one gets lost or runs out of batteries, etc. Backup lights are usually smaller and more compact, so that they can be carried around conveniently and tucked away in gear when needed.
Secondary (backup) lights are usually small enough to be stored in a BCD ​pocket or clipped on with a carbine. Make sure you remember to pack your backup on every trip diving, when you need it most you'll be grateful that it's there! 
Maintenance Tips
With the proper care, your dive light can last you for many dives and years to come:
Remember before every dive to always check if the light and batteries work properly before your dive. Understanding your equipment and ensuring it's in functioning condition is essential to both safety and convenience while underwater.
Never leave your light sitting on the sand or let it brush against the ocean floor. A few grains of sand can damage your light permanently, adding additional costs in having to buy a new one.
After your dive adventure, rinse your light thoroughly to get rid of the salty water and any other grit and dirt. Practicing proper maintenance on all of your dive gear is crucial for its longevity. 
Store your dive light only after it is 100% dry in a safe place with other gear. Make sure to remove the batteries before you store it, and charge them in preparation for your next dive.
Comparison Chart
Thorfire Scuba Diving Flashlight​
ORCATORCH D520 Diving Flashlight
​Light and Motion SOLA Dive 1200 S/F
Tovatec Fusion Video LED Dive Light
Underwater Kinetics C8 eLED (L2) Dive Light
12 to 100 Degree Beam Angle
4 Ounces (without battery)
Thorfire Scuba Diving Flashlight​
ORCATORCH D520 Diving Flashlight
4 Ounces (without battery)
​Light and Motion SOLA Dive 1200 S/F
Tovatec Fusion Video LED Dive Light
12 to 100 Degree Beam Angle
Underwater Kinetics C8 eLED (L2) Dive Light
Best ​Scuba Diving Lights Reviewed
1. ​Thorfire Scuba Diving Flashlight​
Review
The Thorfire light is a great light for night dives. It has a lightweight aluminum body that is easy to carry around and is unlikely to get damaged in the water and elements underwater. The body has a durable rubber coating, which means you'll have a stronger grip over the light while you're underwater exploring the depths.
The light makes use of a trio of LED bulbs that collectively create a focused and bright beam. Apart from that, the light can be set on Low, Medium or High to adjust the lighting, according to your preferences in different environments while different visibility. It contains rechargeable batteries that make it suitable for frequent use over and over. A low-battery warning also flashes when the batteries are dying to give the diver a warning as to when it's time to turn on the backup torch or ascend and come back another time.
Despite using 3 bulbs in this device however, the beam of light is still quite narrow. This focused beam is also very bright and washes out color making it difficult to film underwater for those who like to record.
This light makes use of multiple O-rings to keep the light completely sealed and protected from the sea water at all times. Not only is it suitable for underwater use, it's also
great for camping
, or other outdoor activities. The versatility and quality of this flashlight makes it worth the investment and will keep you underwater for many dives to come.
2. ​ORCATORCH D520 Diving Flashlight
Review
This dive torch is well liked for its ability to fit comfortably in the palm of the divers hand. In fact, even though it's an LED-operated light, the beam imitates natural light, making it ideal for a night dive or a dive you might want to film. The torch works great with a GoPro.
One of the downfalls of this light is that the beam emitted is too weak to make this torch your primary dive light. It is better suited as a backup torch.
The light operates with a rotary switch which is easily operated by twisting the light head, making it easy to switch the device on and off, even if you only have one free hand. The battery on this device lasts for an hour or a bit longer making it suitable for a deep dive and a solid chunk of time exploring. However, if you're planning on doing multiple dives in a day, remember that it needs at least 20-30 minutes to rest between each dive, so take that into consideration when planning your excursion.
This light has an aluminum body and a scratch-resistant glass facing, making it extremely durable and great for diving in the underwater elements. The use of O-rings also keeps it leak-proof and protected against water seeping in.
3. ​Light and Motion SOLA Dive 1200 S/F
Review
With an ultra lightweight body design and a comfort handling strap, the SOLA Dive Light is a great options for divers looking for ultimate convenience. Even though the strap doesn't sound super important, it's highly rated for its ease in manageability while you're underwater.
This convenient device runs on rechargeable batteries, which can last for a good hour-and-a-half on low power, giving you plenty of time to explore the deep blue. The battery life is sufficient for deep diving, dark night dives, cave exploration and whatever else you may want to do. These lights are factory-sealed, which means the chances of a leak happening are non-existent.
One of the few downfalls of rechargeable batteries is the upfront cost in replacing them. This should be taken into account when considering the expense of an already higher budget light.
The spread of light from this beam is also quite versatile, as it offers illumination at a 60-degree angle and you can switch between both spot and flood light modes. This benefits a diver who plans to explore many different types of underwater environments, who will find these modes help in different visibilities- some less than ideal. 
This light is ideal for divers who plan to film their adventures  because the beam is strong enough to illuminate your field of vision without washing the color out.
The light is extremely durable and can withstand extreme wear and tear making it durable and long lasting for many dives to come. With proper maintenance and care, it can last up to around 4 years with frequent use.
​4. ​Tovatec Fusion Video LED Dive Light
Review
This dive torch is perfect for the new​ diver who is looking to invest in a low cost light and use it while exploring underwater. Additionally, it's also the perfect travel light because of how compact it is, making it easy to pack, travel with and use on the go. The switch can be adjusted easily, even if the user is wearing gloves.
One of the really outstanding features about the Tovatec light is the fact that you can adjust the light beam to pretty much whatever range you want, giving you versatility underwater. Whether you want to focus light into a tiny crack of a ship to look for buried treasure, or have a clear idea of where you're going at night, the light beam can be concentrated to fit your requirements in different environments. There is a 12-100 degree adjustment option.
The light battery can run for 3.5 hours straight without rest, meaning that you can even cover multiple dives in a single day without letting your light rest or recharging the batteries. You'll have plenty of time to explore the ocean and ascend without worrying about running out of battery life in your device.
​5. ​Underwater Kinetics C8 eLED (L2) Dive Light
Review
The Kinetics Dive Light is highly reviewed for many reasons, one of which is because you have the option to use Alkaline or rechargeable batteries with it. This means that if you need to travel and keep your light with you, you don't have to fret about recharging your batteries. This also has the added advantage that if you're underwater and one battery fizzles out, you'll have a backup within the same dive light. Additionally, this feature offers a full and a half battery performance option for those times you're looking to save power. 
It makes use of LED bulbs which, of course, offer a higher battery life and brighter light beam, ideal for exploring shipwrecks with small nooks and crannies, or for dark cave diving. However, the light becomes quite heavy after inserting the battery which can become a hassle to carry around, especially if you're exploring in tight spaces or trying to film your dive.
The use of rechargeable batteries for maximum brightness can be a cost intensive initial investment for the average diver. They also require access to a power source while traveling when you need to charge the battery on your trip after use.
The Dive Light That Takes the #1 Spot
Highly rated and reviewed, the Tovatec make be our most highly recommended dive light on the market today.  It's versatile, and ideal to suit the needs of every diver, from beginners to experts. Along with from the easy-to-use switch, the variable light radiation makes it ideal for any kind of dive from calm coral waters or dark deep sea dives. Whether you need a light for a night dive or you want to explore a deep cave with lots of tiny corners, the Tovatec will keep you diving happy for many dives to come. With more than 3 hours of battery life, this device allows you plenty of time to explore, adventure and temporarily be a part of the magical world deep beyond the beach. 
With the right dive light, you can truly see the beauty of the ocean in all its true colors. For this reason, and so many more, it's easy to understand why diving remains such a popular ocean sport worldwide. Diving deep into the blue, and being surrounded on all sides by water and majestic marine life is an experience that, for most, doesn't come around often. Those lucky enough to see the natural underwater world with their own eyes are sure to never forget the experience. 
Make sure you're prepared ahead of your dive trip to make it an excursion full of memories to last you a lifetime! Diving gear includes the essentials, and additional optional gear to suit your individual needs. Amongst the crucial gear to prepare for your dive trip are quality lights to keep you seeing clear underwater. Make sure you choose a light suited to the conditions you'll be exploring, and for how you'd like your experience to look. 
Find out more about other great dive gear on the market today like
scuba diving fins
, or
scuba travel bags
in our selection of
scuba diving buyers guides and product reviews
.
---
For more of our top ​scuba diving gear recommendations, please visit the following articles.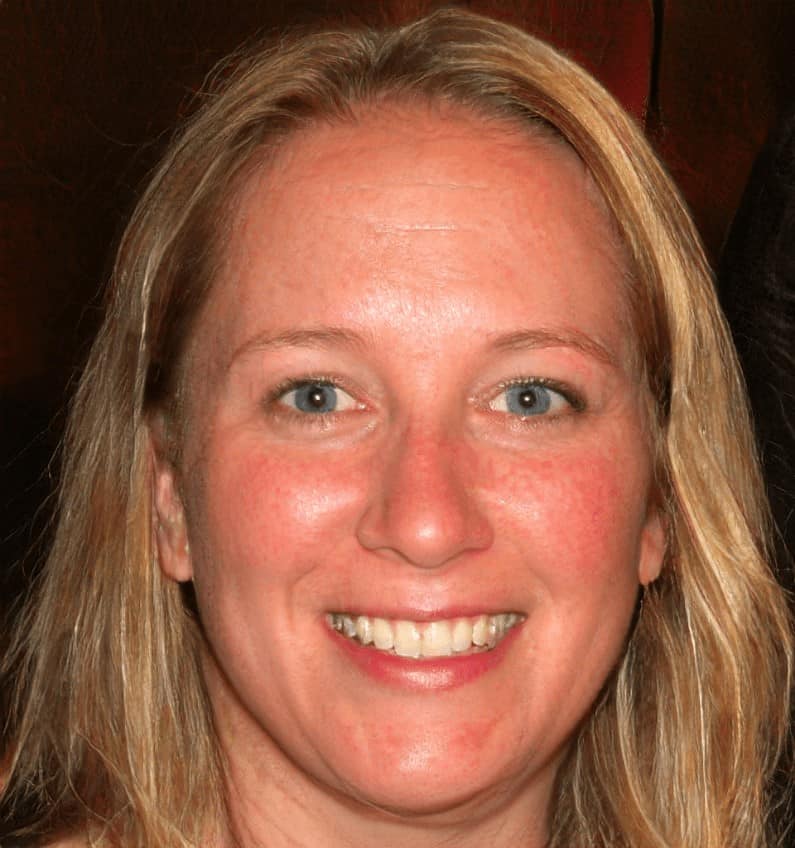 Megan Jones leads the editorial staff of Seaside Planet. They are a multidisciplinary team of outdoor adventurers, water sports lovers, and passionate beach goers. You can learn more about Meg and the rest of the editorial team here.