Some links in this post are affiliate links. This means if you buy something through our posts, we may get a small share of the sale at no additional cost to you. As an Amazon Associate we earn from qualifying purchases. Click here to learn more.
When you're scuba diving, the brightly-colored corals, the fish either floating lazily or speeding past make it an exciting experience. But sometimes, if you're deep diving​, exploring an ancient shipwreck, or simply dealing with murky conditions, you need some additional light to be able to see everything properly. Having the best scuba diving light on hand will help you see everything clearly and make your dive even more magical.
What to Look for in Scuba Diving Lights
Before you get a dive light, it's important to know the different features to understand which ones you need for your specific dives.
Basic Dive Light Features
Every dive light, no matter how basic should contain the following core features:
Waterproof casing and the ability to withstand water pressure.
An easy-to-use switch that can be used even if a diver is wearing gloves.
A wrist clip to ensure that even if you accidentally let go, you don't lose your light.
Dive Light Battery Type
Your dive light may run on batteries that are either rechargeable or disposable. The rechargeable ones require some initial investment, but are a better option for frequent divers. If you dive infrequently (like once a year), disposable batteries are the way to go. The type of battery you use also affect how long your light will run for and how bright it is:
Alkaline Batteries: They're easy to find anywhere in the world and are budget-friendly. However, their battery life is short and their performance is not as good as some of the better battery options available today.
Lithium Batteries: Lithium batteries are actually recyclable and offer better battery performance than the alkaline ones. However, they can be quite expensive.
Batteries Suitable for the Travel Diver
If you're traveling, you need to consider more than just the battery performance and price:
Lithium batteries are generally not allowed on airplanes and are therefore not suitable for the travel diver.
Travelers may not always have access to charging ports, making it difficult to charge their rechargeable batteries. Disposable batteries are a better option.
Wide Beam vs. Tight Beam Dive Light
Wide beam lights illuminate a large area and are ideal for use in calm, clear waters. They are also the preferred option for nighttime diving since they provide a wider area of visibility. For murky waters with significantly low visibility, a tight beam light is better since the sharper light cuts through the haze. The tight beam is also ideal if you're exploring shipwrecks with small corners and tiny spaces.
Type of Bulb
There are 3 key types of bulbs to choose from:
Halogen or Xenon Bulbs: These bulbs have a very short battery life, but their light illuminates natural light, which makes your dive more interesting. They're also useful if you plan on recording your dive.
LED Bulbs: LED bulbs produce brighter light, which lasts a long time. However, their light has a bluish tinge, which can feel a bit eerie, especially at night.
HID Bulbs: HID bulbs have become relatively redundant and have been taken over by their modern substitute, the LED bulb.
Casing
There are two main ways for a diver to carry a dive light around underwater:
Dive lights may be carried in a sealed unit with a handle and a wrist clip.
With the canister-type dive lights, the battery is sealed in a canister that is connected to a headlamp through a sealed wire. These are typically used by more technical divers such as cave divers.
Dive Light Seal
The most popular seal for a dive light is the use of O-rings, which keeps it completely dry. Some newer models are completely sealed and use rechargeable batteries that can be recharged magnetically.
Keeping a Backup
It is recommended to all divers to have a backup dive light in case the actual one gets lost or runs out of batteries. Backup lights are usually smaller and more compact, so that they can be carried around conveniently.
Secondary (backup) lights are usually small enough to be stored in a BCD ​pocket or clipped on with a carbine.

Maintenance Tips
With the proper care, your dive light can last you a good few years:
Always check to see if the light/ batteries work properly before your dive.
Never leave your light on the sand or let it brush the ocean floor. A few grains of sand can damage your light permanently.
After your dive, rinse your light thoroughly to get rid of the salty water and any other grit and dirt.
Store your dive light only after it is 100% dry. Make sure to remove the batteries before you store it.
Comparison Chart
Thorfire Scuba Diving Flashlight 2000 Lumen IPX8 Waterproof
ORCATORCH D520 Diving Flashlight 1000 Lumens
Light & Motion SOLA Dive 1200 S/F Underwater Light
Tovatec Fusion 530 Lm Video LED Dive Light
Underwater Kinetics C8 eLED (L2) Dive Light
Thorfire Scuba Diving Flashlight 2000 Lumen IPX8 Waterproof
ORCATORCH D520 Diving Flashlight 1000 Lumens
Light & Motion SOLA Dive 1200 S/F Underwater Light
Tovatec Fusion 530 Lm Video LED Dive Light
Underwater Kinetics C8 eLED (L2) Dive Light
Best ​Scuba Diving Lights Reviewed
1. ​Thorfire Scuba Diving Flashlight​
Review
The Thorfire light is perfect for night dives. It has a lightweight aluminum body that is easy to carry around and is unlikely to get damaged in the water. The body has a rubber coating, which means you'll have a stronger grip over the light when you're underwater.
The light makes use of a trio of LED bulbs that collectively creates a focused and bright beam. Apart from that, the light can be set on Low, Medium or High to adjust the lighting, according to your requirements. It contains rechargeable batteries that make it suitable for frequent use. A low-battery warning also flashes when the batteries are dying to give the diver enough time to turn on the backup torch or ascend.
Despite using 3 lights however, the beam of light is still quite narrow. This focused beam is also quite bright and washes out color making it difficult to film underwater.
It makes use of multiple O-rings to keep the light completely sealed at all times. Not only is it suitable for underwater use, it's also great for camping, or other outdoor activities. The versatility of the flashlight makes it worth the investment.
2. ​ORCATORCH D520 Diving Flashlight
Review
I love the fact that I can fit this dive torch in the palm of my hand. In fact, even though it's an LED-operated light, the beam imitates natural light, making it ideal for just a night dive or a dive you might want to film. The torch works great with a GoPro.
However, the light emitted is too weak to make this torch your primary dive light. It is better suited as a backup torch.
The light operates with a rotary switch (operating by twisting the light head), making it easy to switch the device on and off, even if you only have one free hand. It also lasts for an hour or a bit more making it suitable for a deep dive. However, if you're planning on doing multiple dives in a day, remember that it needs at least 20-30 minutes to rest between each dive.
It has an aluminum body and a scratch-resistant glass, making it extremely durable. The use of O-rings keeps it leak-proof as well.
3. ​Light and Motion SOLA Dive 1200 S/F
Review
Combine the perfect strap with an ultra lightweight body and you'll get the SOLA Dive Light. Even though the strap doesn't sound super important, I love that it's so easy to manage when you're underwater.
It runs on rechargeable batteries, which can last for a good hour-and-a-half on low power, which is more than enough for a single dive. The battery life is sufficient for deep diving, night dives, cave exploration and whatever else you may want to do. They are factory-sealed, which means the chances of a leak happening are non-existent.
However, in case the batteries stop working, replacing them can be quite costly raising the expense of an already expensive light.
The spread of light is also pretty versatile: it offers illumination at a 60-degree angle and you can switch between a spot or flood light mode.
This light is ideal if you want to film your dive because the beam is strong enough to illuminate your field of vision without washing the color out.
The light is extremely durable and can withstand extreme wear and tear. With proper maintenance, it can last up to around 4 years.
​4. ​Tovatec Fusion Video LED Dive Light
Review
This dive torch is perfect for the new​ diver who wants to invest in a low cost light and test it out underwater. This dive light is also the perfect travel light because of how compact it is. The switch can be adjusted easily, even if a diver is wearing gloves.
One of the really outstanding features about the Tovatec light is the fact that you can adjust the light beam to pretty much whatever range you want. Whether you want to focus light into a tiny crack of a ship to look for buried treasure, or have a clear idea of where you're going at night, the light beam can be concentrated to fit your requirements. There is a 12-100 degree adjustment option.
The light can run for 3.5 hours straight without rest, meaning that you can even cover multiple dives in a single day without letting your light rest or recharging the batteries. You'll have plenty of time to explore the ocean and ascend without worrying about running out of light.
​5. ​Underwater Kinetics C8 eLED (L2) Dive Light
Review
I personally feel like the Kinetics Dive Light is a bit more useful than the Thorfire because you have the option to use Alkaline or rechargeable batteries with it. This means that if you need to travel and keep your light with you, you don't have to fret about recharging your batteries. This also has the added advantage that if you're underwater and one battery fizzles out, you'll have a backup within the same dive light. It also offers a full and half battery performance option in case you want to save power.
It makes use of LED bulbs which, of course, offer a higher battery life and brighter light, ideal for exploring shipwrecks with small nooks and crannies, or for cave diving. However, the light becomes quite heavy after inserting the battery which can be quite irksome to carry around, especially if you're exploring a shipwreck or trying to film your dive.
The use of rechargeable batteries for maximum brightness can be quite pricey for the average diver. They're also a bit difficult to manage if you're traveling and need to charge the battery on your trip.
The Dive Light That Takes the #1 Spot
For me, the Tovatec wins by a long shot: it's ideal for every diver, from beginner to pro level. Apart from the easy-to-use switch, the variable light radiation makes it ideal for any kind of dive. Whether you need a light for a night dive or you want to explore a deep cave with lots of tiny corners, the Tovatec will work everywhere. Even if you've lost your way underwater, the 3.5-hour battery life means that you'll have plenty of time to find your way back (obviously keeping your decompression limit in mind) to the surface.
With the right dive light, you can truly see the beauty of the ocean in all its true colors.
---
For more of our top ​scuba diving gear recommendations, please visit the following articles.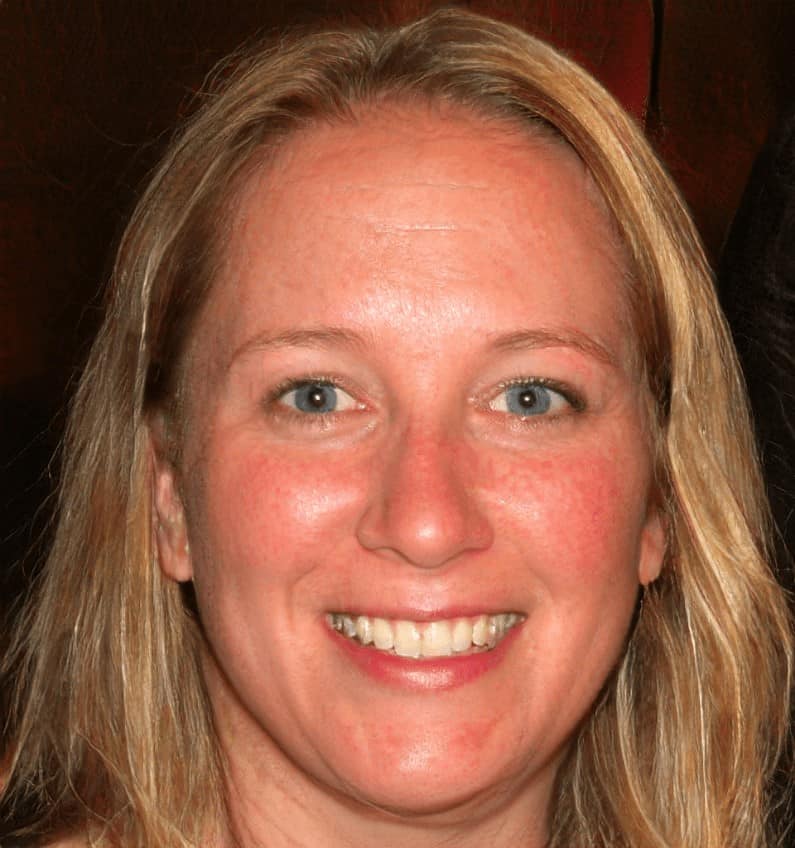 Megan Jones is the lead author of Seaside Planet. She is an avid surfer, scuba diver, and travel enthusiast who takes any opportunity she can to spend time in the ocean. You can learn more about Meg and the rest of the editorial team here.