In a lush and vibrant underwater world, diving in Oahu is truly unlike any other! With many diverse dive spots to choose from, we've gathered 7 of the best scuba diving destinations in Oahu to help you narrow down where your next adventure will take you. From the Northern, Southern and Western coastal waters, Oahu has endless opportunities to get up close and personal with wild marine ecosystems, just waiting to be explored. 
Of all the Hawaiian Islands, Oahu is a place famously known for outdoor excursions, action and excitement. Oahu means "The Gathering Place", and it lives up to the name as a large portion of Hawaii's population lives on the island. Here, you'll be treated to many beautiful environments with cascading reefs, tropical fish, lava tube caves and sunken shipwrecks. 
Keep reading for 7 amazing destinations that are sure to keep you wanting more!
1. Turtle Canyons
One of many lush dive sites in Oahu, Turtle Canyons stands out as a great destination for many reasons. Ideal for first time divers, it's also a fantastic attraction for those more experienced diving the deep blue. 
The main attraction at this particular dive site is the turtle cleaning station, which draws a crowd from around the world! Here you can watch a magnificent symbiotic relationship where marine turtles hover above the reef while fish feed and clean their shells and bodies. The marine life here is familiar with divers, and don't easily scare- bringing you up and close and personal with life of all kinds. This dive site is located just off of Waikiki Beach, which is a stunning location well known for its views. It's a popular destination for people to take beach photos, and enjoy the many sights this part of Oahu's coast has to offer. 
The features that make diving Turtle Canyons an absolute must are:
Dive site suitable for beginner and experienced divers
Magnificent turtle cleaning station in the reef
The reef is about 20-45 feet deep
Large, natural lava rock structures
Remember to always treat the ecosystem you're exploring with respect. Some marine animals here, like the Green Turtle, are listed as endangered species, and to preserve their habitat we need to be mindful while visiting it.  
2. Sea Tiger 
Diving in Oahu offers a variety of environments to explore, depending on the divers preference. If shipwrecks are your cup of tea, then Sea Tiger is likely the dive spot for you! Located on the south shore of Oahu, near Honolulu, lies a shipwreck that was sunk intentionally to create an artificial reef. 
This wreck, dating back to 1999, is one of the most famous dive sites in Oahu. It's history goes back decades when the Sea Tiger ship engaged in illegal activities, and was taken from the Chinese by the United States Coast Guard. After it was confiscated, the ship was privately purchased and sunk off of the coast of Waikiki Beach to create an artificial reef. A site you have to see to believe, this 190ft long ship offers plenty of exploring for experienced divers. 
Some exciting reasons that make Sea Tiger dive site a top location for adventure in Oahu are:
Dive site suitable for experienced divers
Historic and penetrable shipwreck with endless exploring opportunities
Dive site is about 75-120 feet deep
Shipwreck dives, especially those penetrable, are typically recommended for experienced divers only. If you're looking for the best scuba diving destinations for beginners, check out this article.
3. Hanauma Bay
Hanauma Bay is a unique dive destination because of its dedication to protecting the ecosystem. This bay was declared a marine life preserve back in 1967 after significant environmental damage occured from an abundance of human visitors. Today, the waters here are lush with marine life, and protected by state law. For example, this dive site is only accessed from the beach as boats are prohibited from entering the bay. This makes it an ideal diving location for divers to bring non-diving friends and family who want to enjoy the day from the beach. Aside from healthy coral reefs, large fish, and an overall abundance of marine life, this bay offers one of the most undisturbed ecosystems available to divers. It's important to remember that this part of Hawaii's waters was once under threat because of human interference. As with all adventures, take eco-friendly measures, and ensure you're doing what you can to protect the animals who live there. There are many reasons to add Hanauma Bay to your diving destinations list, here are a few:
Unique and protected marine life preserve
Lush with marine life
Dive site suitable for novice and experienced divers
Dive depth of about 30 feet
4. YO-257
This historical shipwreck is another famous dive site in Oahu, and sure to excite experienced divers looking for a unique adventure. The YO-257 was sunk in 1989 off the coast of Waikiki, after decades used as an Oiler ship. Since it's sinking, this ship has accumulated a mass of sea life inhabitants and visitors, as well as divers looking for a new experience. 
This shipwreck is one of Oahu's most interesting dive sites, and certainly the busiest. It's located right off of Diamondhead State Park, which brings many visitors from around the world. 
Only a few hundred feet away from this dive site lies the San Pedro, a 100 foot shipwreck that sits in 85 feet of deep blue water. Both dive sites can typically be explored in one adventure, where you'll find a plethora of marine wildlife such as Hawaiian Green Sea Turtles, Moray eels, and many more. 
The features that make diving YO-257 worthy of your dive adventure list are:
Diverse sealife 
In close proximity to another wreck, San Pedro
Located right off of Diamondhead State Park
Suitable for experienced divers
5. Makaha Caverns
The Makaha Caverns are a West Oahu gem, and one of the most popular dive sites on the island. It's a stunning, shallow water dive site located close by Kepuhi Point. What makes this underwater adventure unlike any other is that it's a series of interconnected lava tubes which make for fun swim-through passes in shallow water with plenty of light for viewing. 
The topography here is very flat, which gives a spacious feel to the already large dive site. The caverns are home to octopus, eels, fish, and many other species of sea life. Swimming through this underwater ecosystem, divers get up close and personal with many species, and even an occasional sleeping turtle! Because the waters are shallow, and light plentiful, this area makes for fantastic underwater photography. Additionally, this area attracts larger marine life, like dolphins, manta ray, sharks and more. 
Aside from the diverse and plentiful marine life in Makaha Caverns, the waters here are only 30-45 feet deep and accessed either by shore or boat. The visibility underwater is 50-100 feet, making it the ideal location for novice divers or those looking for a relaxing day in the beautiful blue. 
Many features of the Makaha Caverns bring underwater adventurers from all over, here are a few:
An abundance of stunning marine life
Shallows waters with plenty of light during the day
Series of swimmable and interconnected lava tubes
High visibility, great for underwater photography
6. Nautilus Reef
Another wonderful, and unique in its own way, dive site is the Nautilus Reef, located offshore from Ala Moana Beach Park. It's a reef that's great for both novice and advanced divers alike, and only requires a short boat ride for those who don't thrive on the sea's surface. 
The reef here is shaped similar to a peanut, and is made of the remains of an ancient lava field covered in hard corals. At a depth of only 30-40 feet, the waters are shallow making visibility ideal while the sun is above. Aside from great underwater photography, this also offers ample light for viewing many species of sea life inhabitants. Many fish and other animals call this reef home, one of which most prevalent, the triggerfish- also known as the black durgeon. What makes these fish unique is that they're known for asking for handouts from divers! 
Aside from fish, the Nautilus reef is also home to eels, octopus, white tip reef sharks, large schools of snapper and more. The conditions, life and accessibility here make great diving for both beginners and those more experienced. The Nautilus Reef is a unique adventure that definitely deserves a spot on your 'must dive' list! 
The features that make diving the Nautilus Reef worth the trip are:
Diverse and abundant underwater sea life
Shallow waters with good visibility
Short boat ride to access
Depth of 30-40 feet, making it great for beginners
7. Vought F4U Corsair
A dive site unlike any other, Vought F4U Corsair is a WWII historic site of a sunken fighter aircraft which is open to dive adventurers. Decades after it's sinking in 1945, the plane is now home to sea life, including a well-known population of garden eel. 
Located offshore from Oahu's south-east side, this plane wreck is located about 3 miles out from the Hawaii Kai Marina. The sunken craft allows divers the opportunity to explore the cockpit gauges, control stick, seat and pedals- making it a dive truly unlike any other. 
This dive site is recommended for advanced divers. At a depth of 115 feet, in an area known for unpredictable and strong currents, divers must be experienced and brought by boat to this location. The area here is frequented by sea life, such as eels, stingrays, jacks and galapagos sharks. 
Reasons the Vought F4U Corsair sunken craft is an ideal dive site:
Suitable for advanced divers
Unique, and exciting dive site
Many species of sea life inhabit this area
Depth of 115 feet
Planning Your Scuba Diving Adventure
If you're looking to plan your next scuba diving adventure, we here at Seaside Planet highly recommend that you consider visiting Oahu and it's many great dive spots! Not only is diving a fun ocean sport enjoyed by people around the world, but when you choose the perfect spot to do it, you're sure to create memories that'll last a lifetime. 
Aside from choosing the best destination for your next adventure, there are many things to consider before diving in. Scuba diving requires appropriate gear, safety requirements, training, and more. Whether you're a novice diver, or one with years of experience, this great ocean sport should be approached safety-minded and with preparation. There are several key things you can do to prepare for your next diving adventure ahead of time that'll make your experience one you'll never forget. 
Before heading to the coast, prepare the following:
Time to Dive

Now that you know some of the best scuba diving spots Oahu has to offer, it's time to dive in! From adventuring the shallow waters with abundant marine life, to exploring shipwrecks in the depths, this island has a diving experience for every diver! It brings divers up close and personal with some of Hawaii's many wonders, and strives to preserve the very ecosystems we love so much. Near every coast is a dive spot unlike the last, each sure to keep you wanting more! 
Is there a dive spot you think deserves a spot on our list? Share your thoughts in the comment section below!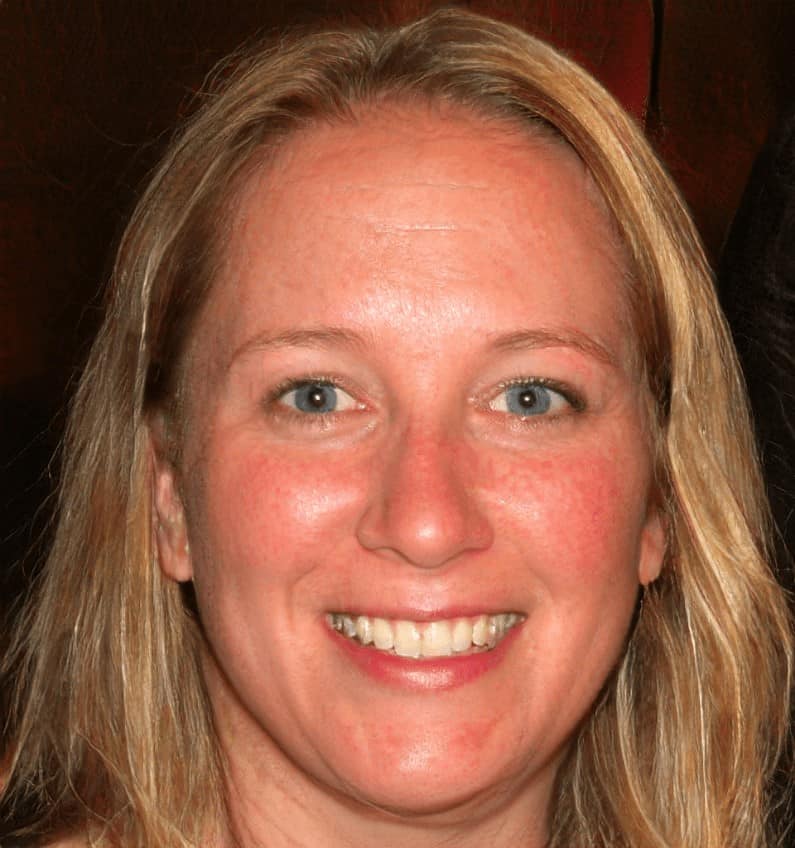 Megan Jones leads the editorial staff of Seaside Planet. They are a multidisciplinary team of outdoor adventurers, water sports lovers, and passionate beach goers. You can learn more about Meg and the rest of the editorial team here.