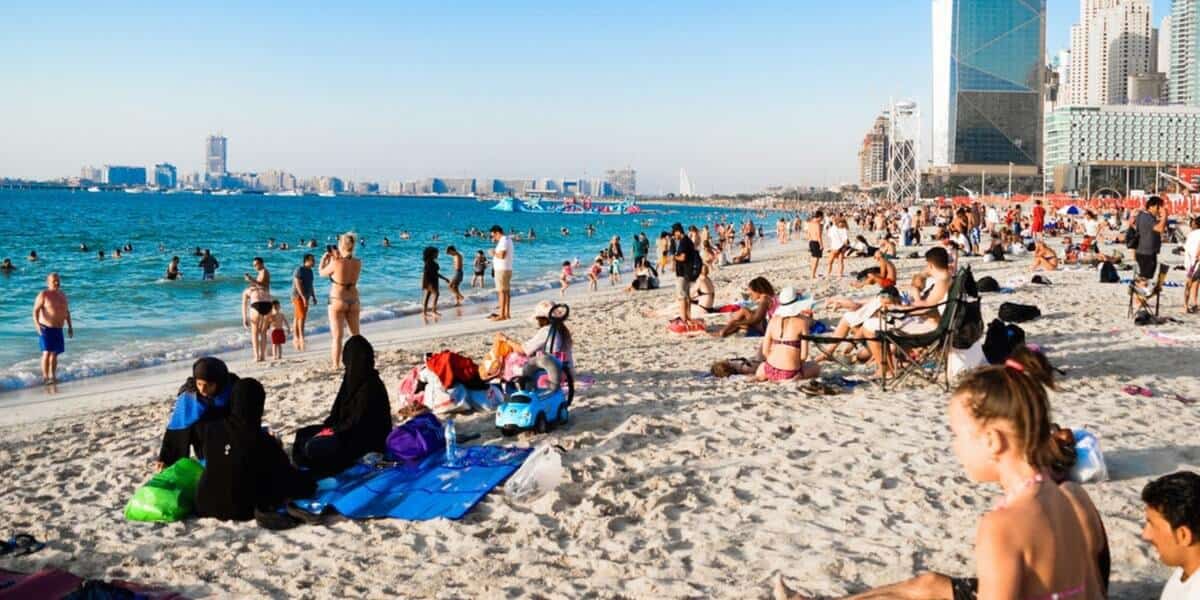 Going to the beach is a lot of fun, but without the best rolling cooler for beach use, you will find it very difficult to easily carry everything that you need for your trip, no matter if you are only going for a few hours or want to spend the day soaking up the sun. To ensure that you can not only easily bring with you all of the snacks and drinks that you want for your day on the beach but also that everything stays cold, you want to make sure that you have a great​ cooler for your trip.
I know how difficult it can be to find the right rolling cooler for your use, which is why I have found the following three great options. No matter what kind of trip to the beach you are taking or whether it is with family members or your best friends, you are sure to be prepared for anything that happens with one of these coolers. You can also rest easy that you'll be able to navigate deep sands without worrying about your cooler tipping over or getting out of control.
Comparison Chart
Igloo Trailmate Journey Cooler, Charcoal/Acid Green/Chrome, 70 quart
Igloo Cool Fusion 36-Can Roller MaxCold Coolers, Black
Coleman 50-Quart Wheeled Cooler | Xtreme 5-Day Cooler with Wheels
Travel5.0 Deluxe Ripstop Beach Picnic Rolling Cooler With Wheels, Red
Pelican Products ProGear Elite Wheeled Cooler
Pelican Products ProGear Elite Wheeled Cooler
​Top Rolling Coolers Reviewed
1. ​Igloo Trailmate Cooler: Possibly the Best Rolling Cooler for Beach Use
Review
​This cooler offers all of the features that you need to make sure that you can easily use your cooler on the beach without it getting bogged down in the sand. The wheels are all 10 inches and incredibly wide to give you plenty of purchase on even the softest, fluffiest sand. Thanks to the tie-down loops included on this cooler, you can easily attach your chairs and towels to the top of the cooler and free up your hands without worrying about your stuff sliding off and landing on the ground.
Enjoy the media docking area of the cooler to prop up your electronics so you can enjoy music, movies, or even e-books. As it comes complete with cup holders and an extendable handle, you won't ever have to worry about how you will get all of your food and snacks to your destination on the beach. Additionally, this cooler has storage that is water-resistant so you can keep your keys and phone in the cooler without worrying about them getting lost, which is great for cutting down on the amount of bags and items that you bring with you to the beach.
Sale
Igloo Trailmate Journey Cooler, Charcoal/Acid Green/Chrome, 70 quart
Oversized never-flat wheels tackle Sand and other challenging terrain with the superior traction and ground clearance of 10 inch
70 quart capacity holds 112 cold ones and is insulated with Igloo ultra herm insulated body and lid provide 4 day ice retention performance
Water-resistant storage keeps pocket-sized essentials safe and Dry
Butler tray utilizes the telescoping handle for serving snacks and drinks and cup holders keep your cold ones within an arm's reach
Tie-down loops utilize the cooler to haul your towels, quad chairs, and more; Bottle openers Available on both sides
2. ​Igloo Maxcold Cooler: Enjoy the Benefits of a Hard and Soft Cooler
Review
A hard liner and base are fully surrounded by a cooler bag that provides ample insulation to help keep all of your drinks and snacks cold while you are spending the day on the beach. I love that there is an elastic bungee crisscrossed across the top of the cooler, which makes it easy to store magazines, towels, or a bottle of sunscreen on the top of the cooler and within easy reach. Igloo always includes small details in their coolers that set them apart from the competition and this is no different.
There are fabric handles on either side of the cooler to make it easy to lift the cooler in and out of the car and plenty of pockets for storage. Unlike other coolers that can be difficult to roll on the sand, this cooler has two durable wheels that are perfectly spaced from each other so that you won't have to worry about your cooler accidentally tipping over when you are moving it.
3. ​Coleman Xtreme Wheeled Cooler: Perfect for a Large Party
Review
Ideal for people who are going to be spending a whole day on the beach, this Coleman cooler can actually keep ice frozen for a few days at a time. This means that you won't ever have to worry about the safety of the food or drink that you are going to be enjoying as it is sure to stay cold enough to be safe to enjoy. As it is made of sturdy plastic, there is very little chance that you are going to have to deal with any broken parts when you opt for this cooler.
The two wheels are large and durable enough that you can traverse not only sand on the beach but also any driftwood or rocks that are in your path. Rely on the telescoping handle to pull the cooler and the two side handles when you want to be able to carry it or lift it. The lid has four cup holders that are molded into the plastic so you can enjoy this cooler as a small table as well.
Coleman 50-Quart Wheeled Cooler | Xtreme 5-Day Cooler with Wheels
Wheeled cooler box ideal for camping trips, tailgating parties, and picnics
Telescoping handle and heavy-duty wheels for easy, reliable transport across almost any terrain
50-quart capacity holds up to 84 cans
Insulated lid and walls provide 5 full days of ice retention at temperatures up to 90 degrees Fahrenheit
Cup holders molded into the lid for easy access to beverages
​4. ​​Travel5.0 Beach Rolling Cooler
Review
Perfect for a long day at the beach, this rolling cooler from Travel5.0 is designed to allow users to easily bring with them plenty of food and drinks and to keep them all cold, thanks to the durable inner lining of the cooler and the multiple compartments. Unlike other coolers that only have one spot for all of the food and drinks, this rolling cooler has a few different spots for users to stash their snacks, helping make sure that nothing is damaged in transit.
The durable wheels are designed to withstand use on roads and sidewalks, packed sand, and boardwalks without being damaged or breaking. This allows beach goers to easily navigate any surface and find the perfect spot for where they want to spend the day. With mesh sections on the sides of the cooler, users can easily stash sunscreen, aloe, or other necessities within easy reach without taking up precious space inside the cooler.
When the beach trip is over, it's easy to remove the liner from the cooler, rinse it out, and allow it to dry before putting it back in. This ensures that this cooler is always ready for the next adventure and that the inside is clean and dry before storage or a trip. The locking pull-up handle makes it easy for anyone in the family to pull this cooler so that nobody has their hands full.
Sale
​5. ​Pelican ProGear Elite Cooler
Review
Perfect for users who are tired of buying coolers that claim to do a great job preventing ice melt and keeping food and drinks cold, this cooler is ideal for a long day at the beach or camping in the woods. Thanks to the built-in UV resistance, there won't be any concern about the cooler being affected by long hours in the sun or breaking down over time. Additionally, the stainless steel hardware is specifically chosen for use on this cooler due to its longevity and durability.
Traveling on the beach can be hard with a cooler, which is why this Pelican cooler has such large and strong wheels. They are designed to be able to roll easily on all types of surfaces, including dry and unpacked sand, without the cooler getting bogged down or stuck. This makes it significantly easier for families to find the perfect spot on the beach without having to resort to carrying the cooler.
Because this cooler has a gently sloping interior, it's easier than ever to drain off any water from melted ice without having to remove food and drinks from the cooler or tip it up onto its size. Additionally, the carry handles are designed to make lifting the cooler up or down from a vehicle as easy as possible, even though it will be heavy when full.
Pelican Products ProGear Elite Wheeled Cooler
Whether you're out fishing or just enjoying a fun day out on the water with friends, the Pelican 80-
This sturdy cooler can keep ice cold for up to 10 days
Press and pull latches keep it securely closed
Other features include an integrated fish scale on the lid, heavy-duty wheels and a built-in bottle
Features: - Up to 10 days ice retention*, freezer grade gasket, 2 polyurethane insulation - Buil
​The Verdict
Buying the best rolling cooler for your beach trip doesn't have to be difficult when you weigh the pros and cons of available models. While any of these three coolers will make keeping your food and drinks cold on your trip a breeze, the Igloo Trailmate Cooler is the best option for a number of reasons. This rugged cooler is ​a bit higher end than the others but will keep your drinks cold for a long period of time and is tough enough to handle any terrain. ​Though the Coleman Xtreme Wheeled Cooler is a great second choice due to the ample insulation that it provides.
Related: Discover Cooler Bags for the Beach