A trip to the shore is a lot of fun, but without the best rolling cooler for beach use, you will find it very difficult to conveniently carry everything that you need. Whether you're only going for a few hours, planning a beach picnic, or want to spend the day soaking up the sun, a quality cooler can make the day more enjoyable by holding plenty of snacks and beverages to stay hydrated. To ensure that you can easily bring with you all of the snacks and drinks that you want for your day on the beach, and that everything stays cold, you want to make sure that you have a great beach cooler for your trip.
Here at Seaside Planet, we're ocean lovers, beach loungers, adventure enthusiasts and avid
beach gear
reviewers. Because choosing the best beach cooler for your next adventure can be difficult with so many available options to pick from, we've created this guide to help you navigate the best options on the market today. To help get you one step closer to your next adventure to the shore, here are five of the best coolers for the shore, and a simple buyer's guide to help you choose the right on for your needs:
Comparison Chart
Ultratherm Insulated Body
Ripstop Nylon, 1680-D Polyester, Foam Padding
Plastic, MaxCold Foam Insulation
UV Guard Material, Insulated Wall and Lid
10'' Oversized Never-Flat Wheels
Rubber Roller Skate Wheels
Heavy Duty All-Terrain Wheels
Locking and Telescoping Handle
Wide Pull and Press Latch Closure
Zippered Closure with Pull Tab
Pull and Press Latch Closure
Wide Pull and Press Latch Closure
Self Draining Cup Holders, Butler's Tray, 2 Bottle Openers, Storage Pocket
Top Compartment, Zippered Front Pocket, Removable Liner, Bottle Holder
Canyon Brown/Riverbed Red
Ultratherm Insulated Body
10'' Oversized Never-Flat Wheels
Wide Pull and Press Latch Closure
Self Draining Cup Holders, Butler's Tray, 2 Bottle Openers, Storage Pocket
Canyon Brown/Riverbed Red
Ripstop Nylon, 1680-D Polyester, Foam Padding
Rubber Roller Skate Wheels
Zippered Closure with Pull Tab
Top Compartment, Zippered Front Pocket, Removable Liner, Bottle Holder
Plastic, MaxCold Foam Insulation
Locking and Telescoping Handle
Pull and Press Latch Closure
UV Guard Material, Insulated Wall and Lid
Heavy Duty All-Terrain Wheels
Wide Pull and Press Latch Closure
Best Rolling Coolers for the Beach Reviewed
1. Igloo Trailmate Cooler
Review
The Igloo Treailmate beach cooler offers all of the features that you need to make sure your beach experience is the best yet. The wheels are all 10 inches and incredibly wide to give you plenty of stability and mobility on even the softest, fluffiest sand. Thanks to the tie-down loops included on this cooler, you can easily attach your beach chairs, portable beach canopy, and sand-free beach towels to the top of the cooler for hands-free carrying. This creates a hassle free transport, and frees up your hands without the worry of your stuff sliding off and landing in the sand.
Along with a functional build, this cooler also features a media docking area of the cooler to prop up your electronics so you can enjoy music, movies, or even e-books. As it comes complete with cup holders and an extendable handle, you won't ever have to worry about how you will get all of your food and snacks to your destination on the beach. Additionally, this cooler has storage that is water-resistant so you can keep your keys and phone in the cooler without worrying about them getting lost, which is great for cutting down on the amount of bags and items that you bring with you to the beach.
2. Pelican ProGear Elite Cooler
Review
Perfect for users who are tired of buying coolers that claim to do a great job preventing ice from melting and keeping food and drinks cold, this cooler is ideal for long days at the beach or camping in the woods. Thanks to the built-in UV resistance, there won't be any concern about the cooler being affected by long hours in the sun or breaking down over time. Additionally, the stainless steel hardware is specifically chosen for use on this cooler due to its longevity and durability.
Traveling on the beach can be challenging with a traditional cooler, which is why this Pelican cooler has such large, wide and strong wheels. They are designed to be able to roll easily on all types of surfaces, including dry and unpacked sand, without the cooler getting bogged down or stuck. This makes it significantly easier for families to find the perfect spot on the beach without having to resort to carrying the cooler.
Because this cooler has a gently sloping interior, it's easier than ever to drain off any water from melted ice without having to remove food and drinks from the cooler or tip it up onto its side. Additionally, the carry handles are designed to make lifting the cooler up or down from a vehicle as easy as possible, even though it will be heavy when full.
3. Travel5.0 Beach Rolling Cooler
Review
Perfect for a long day at the beach, this rolling cooler from Travel5.0 is designed to allow users to easily bring with them plenty of food and drinks and to keep them all hydrated and satisfied, thanks to the durable inner lining of the cooler and the multiple compartments. Unlike other coolers that only have one spot for all of the food and drinks, this rolling cooler has a few different areas designed for users to stash their contents, helping make sure that nothing is damaged in transit.
The durable wheels are designed to withstand use on roads and sidewalks, packed sand, and boardwalks without being damaged or breaking. This allows beach goers to easily navigate any surface and find the perfect spot for where they want to spend the day. With mesh sections on the sides of the cooler, users can easily stash sunscreen, aloe vera gel for painful sunburns or other necessities within easy reach without taking up precious space inside the cooler.
When the beach trip is over, it's easy to remove the liner from the cooler, rinse it out, and allow it to dry before putting it back in. This ensures that this cooler is always ready for the next adventure and that the inside is clean and dry before storage or a trip. The locking pull-up handle makes it easy for anyone in the family to pull this cooler so that nobody has their hands full.
4. Igloo Cool Fusion Maxcold Cooler
Review
The Igloo Cool Fusion Maxcold beach cooler provides a hard liner and base that are fully surrounded by a cooler bag which offers ample insulation to help keep all of your drinks and snacks cold at the beach. The elastic bungee crisscross across the top of the cooler, which makes it easy to store magazines, towels, or a bottle of sunscreen on the top of the cooler and within easy reach. Igloo always includes small details in their coolers that set them apart from the competition and this is no different. It's really an innovative combination of hard and soft sided coolers, well suited for beach adventures and more.
This cooler features fabric handles on either side of the cooler to make it easy to lift the cooler in and out of the car, and carry if ever necessary. It also has plenty of pockets for storage, ensuring you'll have room for additional beach gear. Unlike other coolers that can be difficult to roll on the sand, this cooler has two durable wheels that are perfectly spaced from each other so that you won't have to worry about your cooler accidentally tipping over when you are moving it.
5. Coleman Xtreme Wheeled Cooler
Review
The Coleman Xtreme Wheeled beach cooler is ideal for people who are going to be spending a whole day on the beach, because this Coleman cooler can actually keep ice frozen for a few days at a time. This means that you won't ever have to worry about the safety of the food or drink that you are going to be enjoying as it is sure to stay cold enough to be safe to enjoy. Made of sturdy plastic, there is very little chance that you are going to have to deal with any broken parts when you opt for this cooler, and it's designed to last you for many adventures to come. Because of it's durable design, this cooler is great for camping, outdoor sporting events, beach volleyball tournaments and more. 
The two wheels on this cooler are large and durable enough that you can traverse not only sand on the beach, but also any driftwood or rocks that are in your path. Rely on the telescoping handle to pull the cooler with ease, and the two side handles when you need to be able to carry it or lift it. The lid features four convenient cup holders that are molded into the plastic so you can enjoy this cooler as a small table as well. Designed for convenience and longevity, this cooler certainly fits the bill for the best rolling beach coolers.
Choosing a Rolling Beach Cooler: Buyer's Guide
Whether you are on your way to a camping trip with friends or headed to the beach with your family, you want to make sure that you can bring along any food and water that you will need, and that it stays nice and cool on the trip. Trying to lug a traditional cooler full of snacks, drinks, and ice can be exhausting, but when you choose a cooler that has wheels, you can easily pull it along behind you. Not all roller coolers are made the same, and there are a few things that you need to consider before spending any money. Make sure that you know what roller cooler is the best one for you before shopping so you don't waste your hard-earned money.
Cooler Storage Capacity
It's really easy to get caught up in looking at the size of the rolling cooler that you want to buy, and while overall size is important and will play a role in how easily you can pack and transport your cooler, you also need to think about the capacity. A larger capacity will allow you to pack extra food and snacks, and you must make sure that you have enough cans or bottles of your favorite beverage for everyone in your party.
Here are some things to consider when choosing the size of your rolling beach cooler:
The Number of People in Your Group
How Much Food and Drink You'll Need for Everyone
What Additional Gear You'd Like to Carry Inside
What Type of Terrain You'll be Pulling the Cooler On
Beach Cooler Insulation
The insulation of your beach cooler is also incredibly important, especially since it may likely be baking in the warm sun during your beach outing. Some coolers have more advanced technology that can help keep the cooler colder for longer, which will help to prevent food waste. This is important no matter where you are going or how hot it will be, but it is especially important for trips to the beach in the middle of the summer, as you do not want to have to eat spoiled food. 
Additionally, look on the cooler for information about how long ice will last, as most coolers have a sticker showing their ice retention. Even with quality ice packs, a poorly insulated cooler won't keep your perishables cold for long when you're outdoors in the hot sun.
Cooler Wheels Design and Function
The number of wheels that a roller cooler has, along with their build and durability, will play a huge role in how easily you can transport your cooler when it is full. While two wheels may be fine for an empty cooler, coolers with four wheels will allow you a lot more control when moving the cooler. Coolers that only have two wheels are also much more prone to accidentally tipping over. However, when you use a cooler with four wheels you do have to make sure that you store it on a flat surface or it will roll away.
In regards to durability and build, you'll want to choose a cooler with wheels that are suited to the beach environment. These wheels will be wide in frame, large in size, and durable enough to handle a variety of terrains. Additionally, they should fit with ease into the construction of the cooler to ensure they can work properly together for a smooth pulling experience.
The type of wheels is just as important as how many there are. Larger wheels are going to be better for going on rough terrain and on the beach. Smaller wheels simply don't have the surface area to handle travel in rough conditions. On the other hand, smaller wheels are just fine for rolling on smooth and flat surfaces, such as a road, a patio, or in a home.
Here are the three things to consider when considering the wheels of the beach cooler you'll invest in:
Are the wheels designed for use on the beach and other terrains?
Are the wheels made of durable enough materials to withstand these environments?
How many wheels does my cooler need?
Beach Cooler Handle
Different coolers will feature different handles, but you want to make sure that the one you choose is not only long enough for you to easily pull the cooler along behind you, but also that it is securely attached so that there isn't any risk of it breaking. The heavier the food and drinks you have in the cooler the more important it is that your handle is very durable. Additionally, look for a design with a comfort grip so that your hands don't get too tired when pulling the cooler.
The beach cooler you choose may also feature side handles for easy lifting and carrying. If this is something you'll need, ensure that you choose a cooler which includes this feature.
Here are some things to consider when considering the handle of your beach cooler:
Handle Durability
Handle Length for Pulling Behind
Comfort Grip to Reduce Fatigue or Discomfort
Side Handles for Lifting or Carrying
Frequently Asked Questions
What Size Cooler Do I Need?
It's normal to ask yourself what size cooler you really need for your upcoming trip. You don't want to overspend on a cooler that is larger than you need, but if you buy a cooler that is too small, then you won't get the best use out of it. Consider how many people are going with you and how long your trip will be. These will play a huge role in how much food and how many drinks you need to bring with you and can help you choose the best size for your needs. The size will also have a big impact upon how portable the cooler is. Determine your personal needs for a trip to the beach, and choose a cooler size accordingly.
How Long Will the Ice Last?
Unfortunately, ice retention can vary widely from cooler to cooler, which is why you need to do all of your research before choosing the option that's right for you. Ice retention can vary depending on what type of technology the cooler uses, as well as how much insulation there is included in the walls, bottom, and lid of the cooler. Some coolers claim to keep ice for days at a time, which can be great if you are going on a very long trip and won't have the ability to add more ice to your cooler once you leave the home. On the other hand, if you're investing in a cooler for quick beach endeavours, a lightweight option will suit your needs just fine.
Should I Look for a Cooler with a Dry Bin?
Some roller coolers come with dry bins, which are used inside the cooler to separate different items. These are great because they can help to keep certain foods cold without allowing them to get wet. Because you need to have ice in your cooler to keep everything cold, the inside of your cooler is generally wet. However, if you are packing baked goods and don't want them to get wet when the ice and water sloshes around, then look for a cooler with a dry bin. You can put anything in the bin that you don't want to get wet and it will prevent your food from going bad.
Do I Really Need Durable Side Handles?
Even though you will be using the telescoping handle to maneuver your cooler when on your trip, you still want to make sure that the side handles on your cooler are durable and firmly attached. These are what you will use to lift your cooler up into your car and then back out when you arrive at your destination. Without side handles you will have to try to lift a large and heavy cooler by simply grabbing the sides or bottom of it, and this is not only difficult, but can be dangerous.
Final Thoughts
Buying the right ice chest for your fun and relaxing beach trip doesn't have to be difficult when you weigh the pros and cons of available models. While any of these five wheeled coolers will make keeping your food and drinks cold on your trip a breeze, the Igloo Trailmate Cooler is the highest rated and reviewed option on this list for a number of reasons. This rugged cooler is a bit higher end than the others, but will keep your drinks cold for a long period of time and is tough enough to handle any terrain. Though the Coleman Xtreme Wheeled Cooler is a great second choice due to the ample insulation that it provides, and all three other options made our top five for a reason. 
Use this guide to get you one step closer to your next beach adventure, and to keep your drinks and snacks cold throughout your relaxing day at the shore. If this article has helped you choose which rolling beach cooler is right for you, we would love to hear about it! Share your comments, thoughts and questions with us in the section below.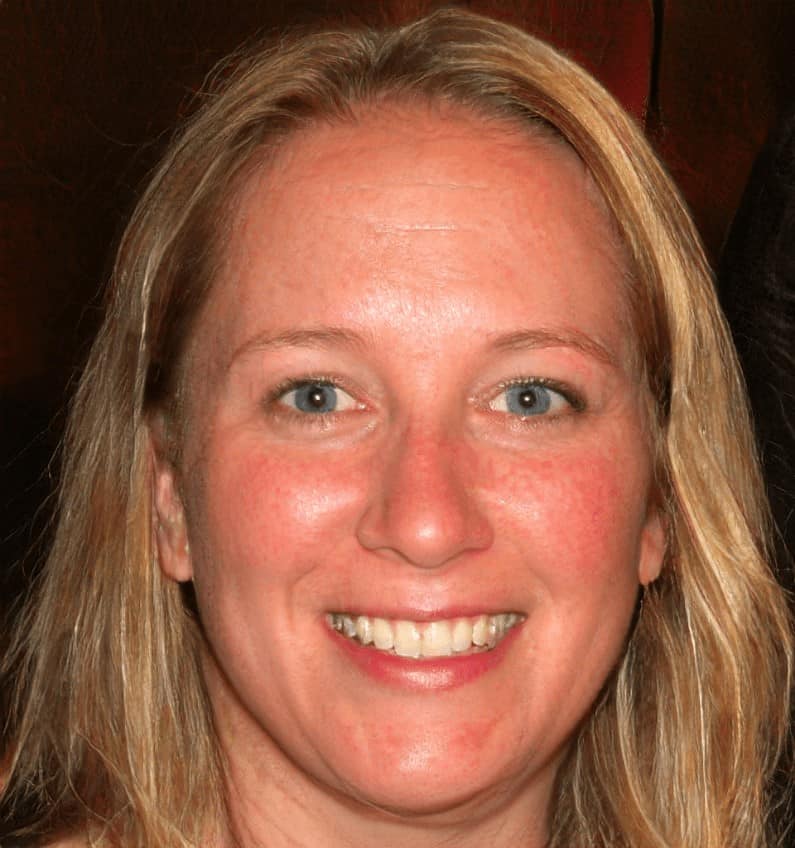 Megan Jones leads the editorial staff of Seaside Planet. They are a multidisciplinary team of outdoor adventurers, water sports lovers, and passionate beach goers. You can learn more about Meg and the rest of the editorial team here.