Investing in the best surfing gear is the best way to enhance your experience on the water, and improve your skills on the board. To help you do this, choosing the best rash guard for surfing means opting for a style that fits you well, and that serves its function and purpose. With many options and styles available on the market, it can be overwhelming to decide which is right for you- but we're here to help! 
Here you'll find 5 of the best surfing rash guards available, and a simple buyer's guide breaking down the features to help make your decision an easy one: 
Comparison Chart
Polyester and Spandex Blend
Polyester and Spandex Blend
Polyester and Elastane Blend
Antibacterial Fabric, Silicone Waist Band
Polyester and Spandex Blend
Polyester and Spandex Blend
Polyester and Elastane Blend
Antibacterial Fabric, Silicone Waist Band
Best Rash Guard for Surfing Reviewed
1. O'Neill Basic Skins Long Sleeve Rash Guard
Review
O'Neill is a California surf company who's been around since 1952, providing quality surfing gear to its many loyal customers. This rash guard doesn't disappoint, and it's minimal seam placement is ideal for providing excellent rash protection. The O'Neill Basic Skins Long Sleeve is made of a durable polyester and spandex blend fabric that's comfortable and suited to withstand rugged ocean environments. Additionally, this material is quick drying, which is great to prevent lengthy dry times and bacteria growth. 
This comfortable and durable rash guard is a form fitting style, featuring a four-way stretch that won't shift or ride up on you while you're surfing. Additionally, the stitching is flatlock for a smooth, flat seam providing ultimate comfort. Along with a quality build, this guard features UPF 50+ Ultraviolet Protection, and comes in a variety of nine different colors to suit your aesthetic preference and individual personality.
2. Kanu Surf Long-Sleeve Platinum Rash Guard
Review
The Kanu Surf Platinum is a lightweight and breathable garment made from a polyester and spandex blend fabric. This quick-dry design is ideal for use in the water, ensuring it dries quickly and prevents bacterial growth. Designed to be a snug and slim-fitting guard, this raglan-sleeve product also features a standing collar for a comfortable fit around the neck. Additionally, it's machine washable which is great for easy cleaning and maintenance after a fun day spent surfing. 
With UPF 50+ sun protection, the Kanu Surf rash guard is great for protecting skin even on the sunniest days. In addition, because of the flatlock and seamless stitching this guard is comfortable to wear and durable to ensure it's protecting you for many wave-catching adventures to come. Choose which style is best for you, because it comes in a variety of 8 fun colors to best suit your aesthetic preference and personality.
3. Quiksilver Performer Long Sleeve Surf Tee Rash Guard
Review
The Quiksilver Performer rash guard has a sharp and aesthetically appealing design and color combinations that stand out. Along with being highly visible, this rash guard shirt is made from a polyester and elastane blend fabric, making it a snug fit that will stretch and breath, giving you the mobility you need while surfing. This product features a stand up collar and flatlock stitching to reduce chafing, and to enhance comfort for all day use on the water.
Along with a comfortable and snug fit, and durable construction, the fabric used in this rash guard is quick drying. This ensures it dries quickly after getting wet, and helps to prevent bacteria growth when it's stored or packed while damp. Additionally, it provides UPF 50+ sun protection to help skin maintain it's wellness while you're surfing. The skin coverage is great for a long day spent catching waves, and can also be used on the beach for
other water sports
as well. This product comes in a variety of three color choices to best suits your aesthetic preference and style.
4. DRSKIN Compression Long Sleeve Rash Guard
Review
The DRSKIN Compression rash guard is a multi-sport product that works exceptionally well under all conditions to suit your surfing, paddle boarding, skimboarding, kayaking and body boarding needs. This rash guard features an "odd ramp sewing method" found in DRSKIN products, which has no overlapping fabric, providing exceptional elasticity and comfort. Additionally, it's made from a polyester and spandex fabric blend that is quick drying, durable and comfortable. This is especially important for preventing discomfort throughout the day, and for preventing a wet and stinky garment in your gear bag after a day spent surfing. 
Along with a comfortable and durable construction, this rash guard provides UPF 50+ sun protection to keep skin well protected at the shore. Additionally, it's quick and dry transport system wicks sweat away from the body. This feature is great for keeping you cooler and drier in hot conditions, and it also works great for heat retention in cold water temperatures. Offering 31 different color options to choose from, this product is designed to meet a wide range of wants and needs, both on and off of the water.
5. Platinum Sun Gradient Long Sleeve Rash Guard
Review
The Platinum Sun Gradient rash guard is designed using breathable and high quality material that provides a tight and comfortable fit. This product features an inside silicone waistband and boardshort fastener which prevents the garment from riding up while you're surfing. Additionally, it's made from a lycra spandex fabric for durability and flexibility, and this material is quick drying to create a hassle free surf trip. The stand up collar on this garment is designed to prevent chafing around the neck.
Along with a comfortable fit and quality construction, this rash guard also features flatlock stitching for a seamless and comfortable fit. In addition, it provides UPF 30+ ultraviolet protection to help protect skin from the sun's harmful rays. This feature is especially important for those who plan to spend a lot of time catching waves. To ensure you get a color that suits your personality and aesthetic preference, this guard comes in a wide variety of color choices.
Choosing a Surfing Rash Guard: Buyers Guide
ash guards come in various sizes and styles, and they are made from an assortment of fabrics that vary in thickness, quality and durability. These garments are used for a wide variety of water sports, and have become growingly popular both for protection and as a desirable style of clothing. So, this raises the question, what is the best rash guard for catching waves on a surfboard?
The reason surfers wear rash guards is to provide a degree of warmth, a level of sun protection and to protect against getting a rash. This article of clothing can be worn under a wetsuit to provide additional warmth and rash protection or sported on their own in warmer conditions.  
As you begin your search for the best rash guard to meet your surfing needs you should focus on the following points:
Size and fit for surfing
Comfortable to wear
Protection against the surface of your boards sand and wax residue
Blocks harmful UV rays
Insulation layer to keep you warmer
Style
Fabric and materials
How quickly it dries
Rash Guard Protection
The primary purpose of rash guard is to provide the surfer with protection from getting a rash, exposure to the sun, and retaining moisture in the shirt and as a result on your skin.  
Skin Protection: Surfing exposes sensitive areas of the body (armpits, neck, nipples, stomach) to being rubbed raw, due to movement causing friction between these body parts and the surfboard or sports clothing/gear (i.e. wetsuit).  Rash guard is designed to protect these sensitive areas.
Sun Protection: Sun Protection Factor (SPF) is the measure found in sunscreens to communicate the level of effectiveness in protecting skin from harmful sun rays.  Ultraviolet Protection Factor (UPF) is a relatively newer measure designed to convey the level of protection from harmful sun rays found in protective fabrics.  It is these fabrics that are used to design clothing such as rash guards for the purpose of providing a level of sun protection.
Quick Dry Fabric: Fabrics such as neoprene, lycra, polyester and nylon are typically blended to create material that is used in the design and creation of rash guards.  The reason for using these fabrics is their quick drying features, which helps to reduce the chances for developing a rash. Quality designed and constructed rash guards include an antibacterial component, are moisture wicking fabric (keeps surfer cool, dry and comfortable) and enables moisture from the skin's surface to evaporate.  
Rash Guard Size and Fit
Commonly you are going to find two types of fit for rash guard shirts, either a loose or tight fit.  When considering the best fit for water sports like surfing, a loose fitting article of clothing can be awkward and bulky as it shifts on your body and creates resistance.  For the purposes of surfing your preference should be a tight fit, so the rash guard will move with your body and offer less resistance while you are in the water. Additionally, a tighter fit will help to minimize chafing and rubbing.  
Style and Comfort
As you begin your search, you will quickly find that there is a large variety of styles to choose from in selecting a rash guard. Most manufacturers offer their shirts in both a short or long sleeve option. 
Long sleeved rash guards with UPF protection will cover more of your body and thus provide greater defense from the sun's harmful rays. A tight fitting, long sleeve rash guard will feel warmer but since you are going to be in and out of water surfing this downside should be marginal versus the additional protection you are provided.
Short sleeve rash guards will protect a surfer's more delicate areas of the body while allowing them to be cooler.  
Rash Guards come in a wide variety of colors and prints, allowing you sport a look that meets your individual style and taste. You will not only be able to provide yourself a level of protection but also look good doing it.  
Fabric and Material
With the large number of rash guard options to choose from comes an equally wide range in quality. You should focus your search to rash guards that are made with fabrics that provide a UPF of 50+. The UPF rating of any rash guard is based either on the fabric having been treated to meet this standard or has been designed and constructed in such a way as to create a fabric that meets the measure.  
Rash guards are typically made using fabrics like neoprene, lycra, spandex, polyester, and nylon. Fabrics that are breathable, quick drying and stretch with your body as it moves are preferable.  
Print Design Quality
Many rash guards come with some aqua, beachy, sun or surfing design that makes them unique. Because your shirts will be exposed to salt water, sun and conditions that can be hard on your clothing, choosing rash guards that will last is important.  
We would recommend staying away from garments that have used silk screening or heat transfers to put a design on the shirt.  Although less expensive, you will quickly find peeling, cracking and fading, and most likely wanting to purchase a replacement.    
A better choice is to choose rash guards that have had the design secured to the garment using a process called sublimation. This printing process transfers the design to a special sheet of paper and then transfers it to the fabric. The ink is heated until it disintegrates into the fabric. This makes for a long lasting shirt design and you will never have the cracking and peeling of the cheaper shirts.
One additional point to consider: a quality rash guard will have the care instructions and size labels printed directly on the fabric. This prevents unnecessary irritation from the print cracking or peeling or from a sewn in tag. 
Stitching
For active water sports like surfing you will want to look for rash guards that have seams that sit flat against the material. A tight fitting rash guard hugs the skin making it necessary to avoid raised seams. Raised seams will chafe, which defeats the whole purpose of wearing rash guard to protect your skin.  
An ideal garment will have flat locked seams, which is as its name implies, flat on both sides. This seam also is stretchable and provides a stylish element with both sides showing the seam thread. The benefit of a flat locked seam is that it will minimize any chaffing.  
Accessories
As rash guards have grown in popularity and evolved, so have the additional features they offer. Some of the extras you may want to consider during your search are:
High collar - additional sun protection
Zippers
Pockets
Elastic bands (sewn into the hem to keep your shirt from creeping up)
Thumb holes (covers a portion of your hands & keeps sleeves in place)
Silicone waistbands (reduces sliding)
Boardshort fasteners
Additional Things to Know
Rash Guard are designed to fit snuggly and come in sizes and styles for women, men, and kids.
Rash guards are not waterproof and are not designed to capture warmth in the way a wetsuit is intended.  
Bright color designs, especially for children, are a great way for parents to keep track of them. For adults it makes you more visible, besides looking good.
You do not have to spend a great deal to get a quality garment. Rash guards designed for surfing are quick drying, snug fit, prevent chafing, etc. and as such may cost slightly more than those intended for general wear. Quality rash guard can be purchased starting as low as $20 to $30.
Rash guards are sometimes called a "rashie". 
Rash guards were first developed in Australia and were intended to protect surfers from chafing and developing a rash due to rubbing on a surfboard and the sticky wax or the neoprene of a wetsuit.
Rash guards are no longer worn exclusively by surfers. The popularity has grown dramatically and they are now sported by everyone from beach goers to avid sports enthusiasts.This is important to understand when you are looking for a specific use, such as surfing, because not all rash guard are designed, made or intended for all uses.
Rash guard can be worn by itself or under a wetsuit.  They are worn alone typically when the weather is too warm for a wetsuit.
The use of polyester, nylon and spandex in making a rash guard results in a lightweight, quick drying, breathable, flexible, durable, antibacterial and water wicking garment.  
There are garments referred to as "swim shirts", however they are looser fitting and not intended for surfing.
Zip front rash guards are sometimes preferred as they make getting out of wet clothing easier.
Frequently Asked Questions
How tight should a rash guard be for surfing?
A tight fit is best for surfing and most water sports. A rash guard that fits tight to your body is to ensure that the garment moves with your body and that there isn't excess fabric that creates resistance. As the rash guard moves with the body it will prevent chafing when you are sliding on and off the surfboard. Additionally, a tight fit allows you to wear the rash guard under a wetsuit in colder conditions.
Will rash guard protect against the sun while I'm surfing?
This is an important feature of any rash guard. This however does not mean all rash guards are created equal by providing sun protection. We would strongly recommend purchasing a rash guard with a UPF of 50+. Also, we recommend choosing a long sleeve garment to fully cover your arms.  And finally, any areas of your body that are exposed to the sun should have sunscreen. It's a good idea to add an additional layer of protection to put on even under your rash guard.
What is the difference between "compression" and "dri-fit" rash guard?
Intended to be a second skin, compression rash guard is much more elastic, so if it fits snug but stretches so it moves with your body. Often it is recommended that individuals purchase compression rash guards that are a size or two larger than they would normally wear. 
Dri-fit rash guards have a looser cut and thus are more loose fitting. These shirts fit more closely to what you would normally wear in a t-shirt. They do have some stretch in the material and design but it is not comparable to the compression and thus is not skin tight or as stretchy.
What are the most important things to look for when looking to purchase a rash guard for surfing?
There are a variety of things to consider when looking to purchase a rash guard specifically for the purposes of surfing. Unfortunately, we find many instances where individuals prioritize cost and how the garment looks on them over what is most important to provide you with protection while riding the waves.  
Since you have asked for the most important things to look for, let's narrow it down to the following items:
Fit: How the rash guard fits should be at the top of the list. Rash guards are designed for the purposes of fitting tight/snug. This is done for your protection from the elements. For those wanting a slightly looser fit you can go up a size from your normal shirt size, however it should still be form fitting while providing you with a comfortable fit.
Fabric and Materials: Ultimately, you want a product that is breathable and quick drying. A combination of fabrics like polyester, nylon, neoprene, lycra, spandex and elastane are what you should be looking for in your garment.
Design and Construction: Your rash guard should have quality seams as the tight fit will require stretching and stress on the materials. Also you want seams that are flat and don't cause chaffing because they rub against your skin. You should also look for a stand up collar or mock neck. They provide an additional level of protection and represent a quality product.
UPF Sun Protection: Not only should your rash guard provide protection from rubbing and chafing from your surfboard but it should protect you from the sun's harmful UV rays. A UPF rating that blocks UV rays should not be overlooked. 
Final Thoughts
Taking the time to properly research and consider the rash guard you will ultimately purchase will impact your comfort and enjoyment while surfing.  This article has provided you with information to guide your search and our recommendations for the best surfing gear on the market today. Our goal at Seaside Planet is to support your outdoor adventure needs, and to provide the resources needed to make these fun activities accessible for everyone. If this guide has helped you get one step closer to your next surfing adventure, join the community and tell us about it in the comment section below!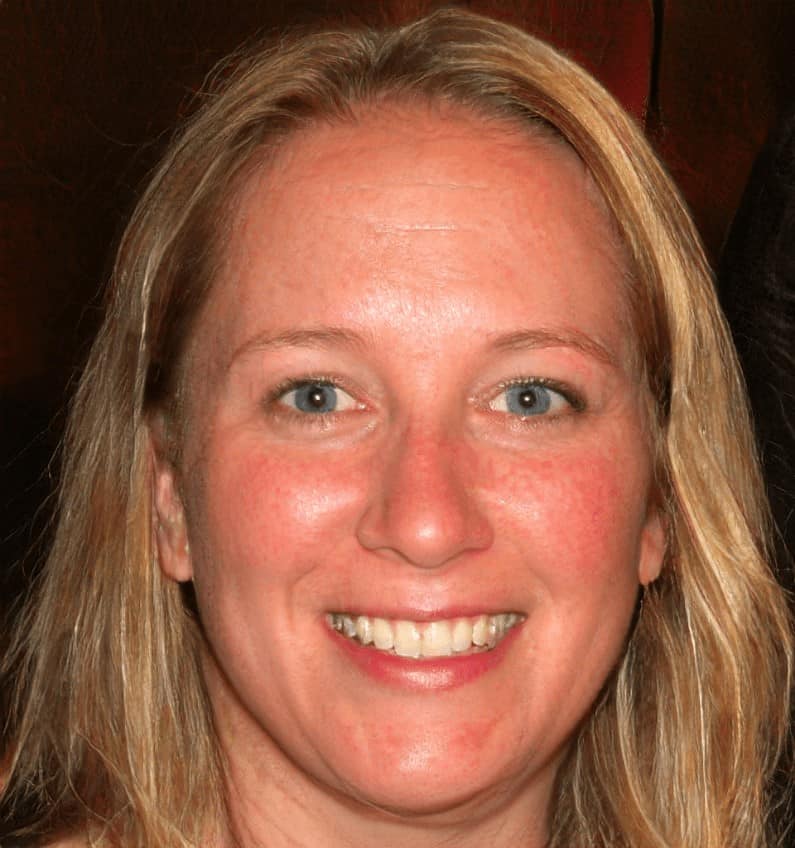 Megan Jones leads the editorial staff of Seaside Planet. They are a multidisciplinary team of outdoor adventurers, water sports lovers, and passionate beach goers. You can learn more about Meg and the rest of the editorial team here.