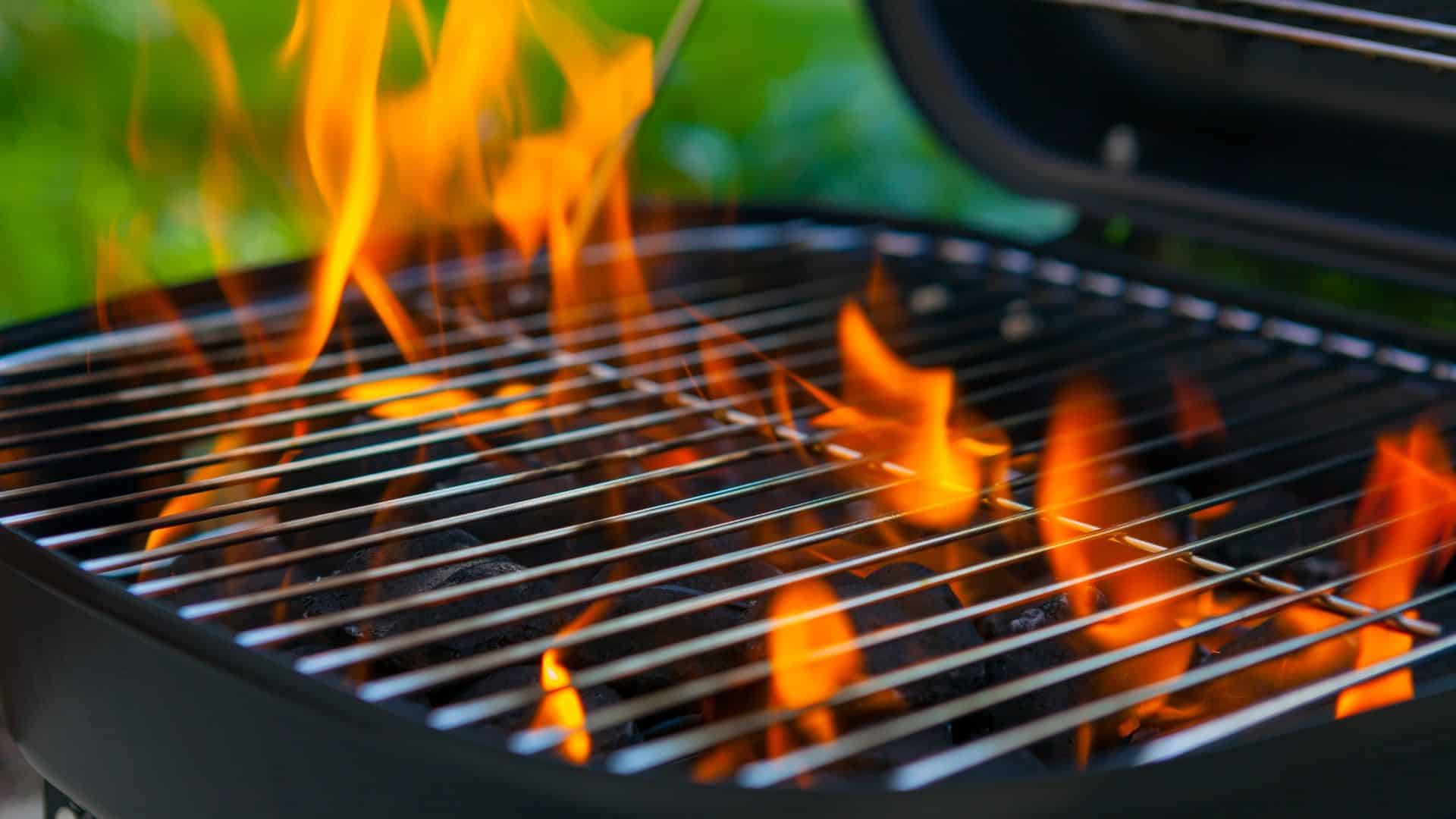 Who doesn't love grilled hot dogs and hamburgers at the beach? They're delicious, and being on the beach is a wonderful experience. However, it's important to keep in mind that you'll need a great portable grill to make them.
Consequently, we're offering information on 5 fantastic portable grills that can make your beach meals a lot easier. Each one provides plenty of benefits, so make sure you compare carefully so that you can get the perfect grill for your unique needs. There's no doubt that you'll be able to find the best portable grill for beach cookouts that will match exactly what you require, whether it's at home, on the beach or just on the go.
Comparison Chart
Cuisinart CGG-180 Petit Gourmet Portable Gas Grill with VersaStand
Coleman Propane Grill | RoadTrip LXE Portable Gas Grill
Party Griller 32" Stainless Steel Charcoal Grill – Portable BBQ Grill, Yakitori Grill, Kebab Grill, Satay Grill. Makes Juicy Shish Kebab, Shashlik, Spiedini on the Skewer
Quick Grill Large: Original Folding Charcoal BBQ Grill Made from Stainless Steel
Weber 741001 Original Kettle 22-Inch Charcoal Grill
Best Portable Grill for Beach Cookouts ​
​1. ​​Weber Q2200 Gas Grill
Review
Grilling out on the back patio or on the beach is a great way to spend time with friends and eat delicious food but most grills are simply too large to take on trips. The Weber Q2200, however, is perfectly sized and designed for life on the go, making it a great option to take on a beach trip.
The cast-iron cooking grates aren't just easy to clean but also get very hot so that food gets a great sear and cooks evenly. Additionally, this grill features a cast aluminum body and lid, which means that the grill is durable and will do a great job retaining heat for even cooking.
The removable catch pan is easy to clean and helps to prevent a buildup of grease inside the grill, which can be both unsanitary and dangerous. Another safety feature is the electronic ignition, which is easy to use and ensures that users don't have to worry about fumes building up inside of the grill when they are trying to light it.
Thanks to the infinite control burner valve, it's easy to adjust the temperature on this grill for perfect results every time. By storing food on the folding side tables, users can complete all of the necessary prep work for grilling and won't have to worry about their food being too far away when it's time to put it on.
Because this grill heats up quickly, it is great for cooking a fast meal when everyone is hungry. If you open the lid and allow it to air out when the meal is finished, this grill will cool down quickly, which allows users to close it and store it out of the way.
Another great feature of this grill is that the nylon frame is glass-reinforced. This means that the frame won't bend or buckle when the grill is in use or being transported, which helps to ensure its longevity and will prevent users from having to order replacement parts.
​2. ​Cuisinart CGG-180
Review
For a small, handy option, this is a fantastic grill to check out. Many grills on the portable market aren't actually portable at all and require two hands and a fair amount of upper body strength to carry it around. However, Cuisinart CGG-180 grill is made to be used by a petite base. You can literally carry it with one hand.
As you might expect though considering the size, the cooking surface is quite small you can manage around eight burgers at a time.
When you want something more versatile than other options out there, this Cuisinart grill is an ideal choice. It can sit on a table or rest on extendable legs to provide stability for just about any situation.
With 160 square inches to grill on, this is also a choice that will provide enough food for up to 6 people at the same time. Due to the briefcase design, it's also a grill that is very easy to take wherever you may need to. Just pick it up and go.
​3. ​Coleman Portable Grill
Review
For those who enjoy a grill with a great look, this is the ideal option. It starts every time, has precise settings (high, medium, and low) and is perfect for a condo patio or apartment. Because it is portable, it can easily fit in the trunk of your vehicle if you want to go camping or to the beach.
This is a grill with a very cool look and plenty of capability backing it up. It provides you with 285 square inches of space to cook on and even a couple of slide-out counters for preparing foods and holding anything that is still waiting to be cooked.
On top of that, it's a choice that can easily fold up to be stored away when you're done. You'll even get a useful InstaStart button to make getting going simple and easy. Furthermore, the cast-iron design allows users to make use of this grill for years.
​4. ​Party Griller
Review
If you have a preference for simple designs, take a look at this Party Griller. It is completely portable, effective, and adaptable, meaning you can cook on the hot plate or use with pans, pots, or kettles. This is suitable for a family of four to take away to the beach or for a camping trip. You also don't have to worry about carry around large gas bottles.
This grill offers a much simpler design than others you may find out there. While it isn't anything fancy to look at, it's more than capable of grilling just about anything you need. Furthermore, it's made to avoid warping as well as rusting.
In addition, the design is made to be restaurant quality so that you'll be able to trust it for a lot of use. Along with the grill itself, you'll also get some seasoning shakers that are just right for storing the seasonings you may want to use while cooking.
​5. ​Quick Grill
Review
If you're looking for a smaller, more portable choice then this one is worth a look.
This handy little option is similar to the Party Grill, but in a smaller tabletop size. As a result, it's an option that is very easy to carry and set up just about anywhere you need to. It's also made from stainless steel, so you can count on it to be quite durable.
Keep in mind that this is a smaller option, so it may not be as ideal for larger groups. However, it's an easy tool to take camping, tailgating and more. Thanks to the included carrying bag, you also won't have a problem taking it wherever you need to go.
​6. ​Weber 741001
Review
If you like to keep it simple and affordable, the Weber is a fantastic option.
Many are familiar with the design that this Weber grill offers. You'll get over 350 inches of cooking space, which is plenty for most average-sized groups. The wheels at the base also allow it to roll along to wherever you may decide to use it.
What really makes this option stand out when compared to others is the 10-year warranty that comes with it. Because of that, you'll be able to trust that your investment will be protected for a long time. Many find it to be highly reliable and very easy to use.
​​Final Thoughts
​Our favorite grill on this list is the Weber ​Q2200 Gas Grill. It's a device that offers a simple design that many have come to rely on. ​It's small form factor, foldble work tables, and quick heating make it a perfect grill for easy transportation to and from the beach.