Some links in this post are affiliate links. This means if you buy something through our posts, we may get a small share of the sale at no additional cost to you. As an Amazon Associate we earn from qualifying purchases. Click here to learn more.
Who doesn't love grilled hot dogs and hamburgers at the beach? They're delicious, and being on the beach is a wonderful experience. However, it's important to keep in mind that you'll need a great portable grill to make them.
Consequently, we're offering information on 6 fantastic portable grills that can make your beach meals a lot easier. Each one provides plenty of benefits, so make sure you compare carefully so that you can get the perfect grill for your unique needs. There's no doubt that you'll be able to find the best portable grill for beach cookouts that will match exactly what you require, whether it's at home, on the beach or just on the go.
Comparison Chart
Weber 54060001 Q2200 Liquid Propane Grill
Cuisinart CGG-180 Petit Gourmet Portable Gas Grill with VersaStand, Red
Coleman Propane Grill | RoadTrip LXE Portable Gas Grill
Party Griller 32" Stainless Steel Charcoal Grill
Quick Grill Large: Original Folding Charcoal BBQ Grill Made from Stainless Steel
Weber 741001 Original Kettle 22-Inch Charcoal Grill
Weber 54060001 Q2200 Liquid Propane Grill
Cuisinart CGG-180 Petit Gourmet Portable Gas Grill with VersaStand, Red
Coleman Propane Grill | RoadTrip LXE Portable Gas Grill
Party Griller 32" Stainless Steel Charcoal Grill
Quick Grill Large: Original Folding Charcoal BBQ Grill Made from Stainless Steel
Weber 741001 Original Kettle 22-Inch Charcoal Grill
Best Portable Grill for Beach Cookouts ​
​1. ​​Weber Q2200 Gas Grill
Review - Spoiler: It's our top grill for beach cookouts!
Grilling out on the back patio or on the beach is a great way to spend time with friends and eat delicious food but most grills are simply too large to take on trips. The Weber Q2200, however, is perfectly sized and designed for life on the go, making it a great option to take on a beach trip.
The cast-iron cooking grates aren't just easy to clean but also get very hot so that food gets a great sear and cooks evenly. Additionally, this grill features a cast aluminum body and lid, which means that the grill is durable and will do a great job retaining heat for even cooking.
The removable catch pan is easy to clean and helps to prevent a buildup of grease inside the grill, which can be both unsanitary and dangerous. Another safety feature is the electronic ignition, which is easy to use and ensures that users don't have to worry about fumes building up inside of the grill when they are trying to light it.
Thanks to the infinite control burner valve, it's easy to adjust the temperature on this grill for perfect results every time. By storing food on the folding side tables, users can complete all of the necessary prep work for grilling and won't have to worry about their food being too far away when it's time to put it on.
Because this grill heats up quickly, it is great for cooking a fast meal when everyone is hungry. If you open the lid and allow it to air out when the meal is finished, this grill will cool down quickly, which allows users to close it and store it out of the way.
Another great feature of this grill is that the nylon frame is glass-reinforced. This means that the frame won't bend or buckle when the grill is in use or being transported, which helps to ensure its longevity and will prevent users from having to order replacement parts.
​2. ​Cuisinart CGG-180
Review
For a small, handy option, this is a fantastic grill to check out. Many grills on the portable market aren't actually portable at all and require two hands and a fair amount of upper body strength to carry it around. However, Cuisinart CGG-180 grill is made to be used by a petite base. You can literally carry it with one hand.
As you might expect though considering the size, the cooking surface is quite small you can manage around eight burgers at a time.
When you want something more versatile than other options out there, this Cuisinart grill is an ideal choice. It can sit on a table or rest on extendable legs to provide stability for just about any situation.
With 160 square inches to grill on, this is also a choice that will provide enough food for up to 6 people at the same time. Due to the briefcase design, it's also a grill that is very easy to take wherever you may need to. Just pick it up and go.
​3. ​Coleman Portable Grill
Review
For those who enjoy a grill with a great look, this is the ideal option. It starts every time, has precise settings (high, medium, and low) and is perfect for a condo patio or apartment. Because it is portable, it can easily fit in the trunk of your vehicle if you want to go camping or to the beach.
This is a grill with a very cool look and plenty of capability backing it up. It provides you with 285 square inches of space to cook on and even a couple of slide-out counters for preparing foods and holding anything that is still waiting to be cooked.
On top of that, it's a choice that can easily fold up to be stored away when you're done. You'll even get a useful InstaStart button to make getting going simple and easy. Furthermore, the cast-iron design allows users to make use of this grill for years.
​4. ​Party Griller
Review
If you have a preference for simple designs, take a look at this Party Griller. It is completely portable, effective, and adaptable, meaning you can cook on the hot plate or use with pans, pots, or kettles. This is suitable for a family of four to take away to the beach or for a camping trip. You also don't have to worry about carry around large gas bottles.
This grill offers a much simpler design than others you may find out there. While it isn't anything fancy to look at, it's more than capable of grilling just about anything you need. Furthermore, it's made to avoid warping as well as rusting.
In addition, the design is made to be restaurant quality so that you'll be able to trust it for a lot of use. Along with the grill itself, you'll also get some seasoning shakers that are just right for storing the seasonings you may want to use while cooking.
​5. ​Quick Grill
Review
If you're looking for a smaller, more portable choice then this one is worth a look.
This handy little option is similar to the Party Grill, but in a smaller tabletop size. As a result, it's an option that is very easy to carry and set up just about anywhere you need to. It's also made from stainless steel, so you can count on it to be quite durable.
Keep in mind that this is a smaller option, so it may not be as ideal for larger groups. However, it's an easy tool to take camping, tailgating and more. Thanks to the included carrying bag, you also won't have a problem taking it wherever you need to go.
​6. ​Weber 741001
Review
If you like to keep it simple and affordable, the Weber is a fantastic option.
Many are familiar with the design that this Weber grill offers. You'll get over 350 inches of cooking space, which is plenty for most average-sized groups. The wheels at the base also allow it to roll along to wherever you may decide to use it.
What really makes this option stand out when compared to others is the 10-year warranty that comes with it. Because of that, you'll be able to trust that your investment will be protected for a long time. Many find it to be highly reliable and very easy to use.
Buyer's Guide

Grilling on the go is a wonderful way to enjoy a delicious meal when camping or sightseeing. Without the right grill, however, it can be difficult to get the perfect char on a great steak or burger. Shopping for a portable grill is often overwhelming, as there are so many different options on the market today and so many choices to make. Knowing what to look for when shopping and how to narrow down a choice is the best way to ensure that you get a great portable grill that will meet your needs when hunger strikes.
Cooking Area
One of the most important things to consider when shopping for a portable grill is how much cooking area it offers. Most portable grills are rather small and will only offer enough space to cook for two to four people, which won't be enough room for a larger family.
Bigger families will need to make sure to look for a grill that can provide them with the cooking space that they need. Additionally, users who are going to grill sides as well as the main meat will also need more room. In general, cooking grates that are 200 square inches will hold around 12 patties or two steaks with corn on the cob and baked potatoes for a side. Knowing these numbers will help making shopping easier.
Heat Type
Choosing between charcoal and gas is a personal decision, but there are a few things to consider when deciding what heat type is right for you. Generally speaking, it's much easier to find charcoal in a store in a small town, which means that charcoal grills may be easier to use. It's also easy to cook over indirect heat with a charcoal grill.
On the other hand, people who are used to cooking on a gas grill and want that increased level of control are generally going to be much happier with a gas grill. In this case, they will want to consider planning head to have the propane that they need to make grilling on the go more enjoyable.
BTU Output
This determines how much output you will have from your grill. When shopping for a gas grill, the higher the number of BTUs, the hotter the temperature that you will be able to achieve with a grill. It's important to remember, however, that more BTUs will result in burning through fuel faster, which means that it will cost more to grill.
Wind Resistance
Grilling outdoors when on vacation is a great way to enjoy great weather and get a great meal, but it's important to consider the wind resistance of a grill. Make sure that you look for burners that aren't very exposed or that have burner covers to prevent wine from cooling down the grill.
It's also important to ensure that the sides, bottom, and lid of the grill are durable and thick, as this will help to retain heat and prevent wind from being a major problem. Since wind can easily cool down a grill, choosing a grill that offers great wind resistance is incredibly important.
Burner Control
Being able to independently adjust and control the burners on a gas grill is important to ensure an even cook without any burning. Unlike charcoal grills, where the coals can simply be pushed to the side, burners can easily run hot or cold.
Being able to adjust the temperature quickly and having the grill respond reliably is important. This helps to ensure good control over the grill, which will prevent accidental burning.
Additional Features
Other features can make a portable grill easier to work with. Some of the best features that you will want to consider include a backup burner lighting chain system or a thermometer. More advanced portable grills, which will cost a bit more, will often have a hanging warming rack to keep cooked food warm until the rest of the meal is ready.
Frequently Asked Questions (FAQs)
Which is a better type of portable grill – gas or charcoal?
Just as homeowners should pick what type of grill they want to have at their home, choosing a portable grill is a matter of personal preference. It's a good idea to stick with the type of grill that you already know how to easily operate and cook on so that you don't get frustrated by trying to switch things up. Keep in mind, however, that taking a propane tank with you on the road can be tricky, which is why charcoal portable grills are such a popular option.
How often will the grill be used?
Being able to honestly answer this question is important for anyone who is going to buy a portable grill, as they can vary widely in price and in quality. If you are going to use your grill every weekend throughout the summer and into the fall, then you will want to be willing to spend a little bit more to get a high-quality grill that will last. On the other hand, users who aren't going to grill out very often may not want to look at a grill with such a high price tag.
Does it need to fit in a specific travel space?
Some RVs or trucks only have a small amount of room for a portable grill, so you need to make sure that you choose one that will easily fit in the space that you have. While many people think that bigger grills are better, this isn't always true, especially if you simply don't have the room to store and transport your new grill.
How do I take care of a portable grill?
Just as traditional grills need to be cleaned on a regular basis, portable grills also need to be cleaned to ensure that they will last for a long time. Leaving grease and bits of burned food on the inside of the grill can cause it to wear out much faster than it otherwise would. For this reason, carefully cleaning the grill after every use and making sure that it remains in good condition is key to protecting this investment.

​​Final Thoughts
​Our favorite grill on this list is the Weber ​Q2200 Gas Grill. It's a device that offers a simple design that many have come to rely on. ​It's small form factor, fold able work tables, and quick heating make it a perfect grill for easy transportation to and from the beach.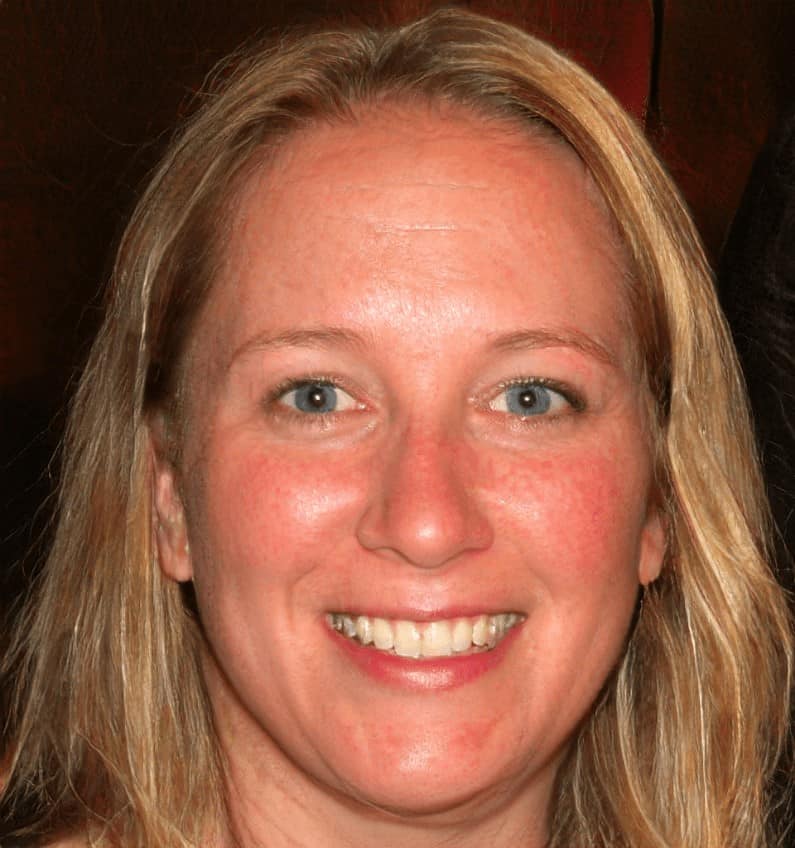 Megan Jones is the lead author of Seaside Planet. She is an avid surfer, scuba diver, and travel enthusiast who takes any opportunity she can to spend time in the ocean. You can learn more about Meg and the rest of the editorial team here.