If you're planning your next family adventure to the seaside, you're likely looking for the best playard for the beach for your children. Imagine the sand between your toes, the sun on your face, wind in your hair, and the sound of your little one's chuckles near. To make this peaceful setup a breeze, a beach playard offers convenience, comfort and safety for your child throughout the day. 
Sure, bringing your kids to the beach is fun, but with so many exciting distractions it can often be difficult keeping them still and in a safe distance from you. With many marine hazards, it's important to their safety that you have them protected away from the water, hot sand, and more, at all times. To help you navigate the many options available, we've gathered this guide featuring the top products and things to consider when choosing the right option for your child.
Here are 5 of the highest rated and reviewed beach playards on the market today:
Comparison Chart
4moms Breeze Go Portable Travel Playyard
Summer Pop n' Play Portable Playyard
Regalo My Play Portable Playyard
Polyurethane Foam and Polyester
Water Resistant Canvas Floor, Mesh and Metal Frame
Water Resistant Nylon Floor, Mesh, Steel Frame
Padded Floor, Mesh Walls and Canopy, Metal Frame
30 lb. Maximum Weight Capacity
37 lb. Maximum Weight Capacity
6 Months to 2 Years Old Children
Opens and Closes in One Step, Automatic Latches
Simple Fold and Go Design
4moms Breeze Go Portable Travel Playyard
Polyurethane Foam and Polyester
30 lb. Maximum Weight Capacity
Opens and Closes in One Step, Automatic Latches
Summer Pop n' Play Portable Playyard
Water Resistant Canvas Floor, Mesh and Metal Frame
37 lb. Maximum Weight Capacity
Regalo My Play Portable Playyard
Water Resistant Nylon Floor, Mesh, Steel Frame
Simple Fold and Go Design
Padded Floor, Mesh Walls and Canopy, Metal Frame
6 Months to 2 Years Old Children
Best Playard For The Beach Reviewed
1. 4moms breeze GO Portable
Review
Parents want to provide their child with a safe place to rest while they are out of the home or away from the crib, and using a playard is ideal for just that when visiting the shore. The 4moms breeze GO Portable is ideal for providing your baby with a safe place to nap or rest peacefully while you're enjoying the tranquil oceanside. Even better, this product features a versatile design that's great for a variety of environments and can be used while traveling, during beach camping, after a day paddle boarding and more. 
This playard from breeze GO is very user-friendly and can be opened and closed with just one hand- making it ideal for the busy parent who doesn't have a hand to spare. Because the latches on this playard are automatic, it's easy to push the central hub in the playard down and allow the entire unit to pop open. When it's time to close the playard, pushing the central hub does so quickly and easily.
Featuring mesh sides for ultimate ventilation, this  material also allows your child to have 360 degree view of the beautiful shore all around. The floor of the playard is lifted and elevated up off of the beach surface, making it only suited to small children and not adults. Children need to be lifted up and into the play area, as there are no zippered doors for easy access.
Additionally, This playard comes with a durable travel bag that's large enough that it can be easily broken down and fit inside. This makes carrying it on the beach, and traveling with it a breeze.
2. Summer Infant Pop N' Play Playard
Review
The Summer Infant Pop N' Play is a simple but functional playard, one that can be taken to the beach, the park, a friend's house, or just set up in your own backyard. It's an easy-to-set-up playard that is durable, but also lightweight and portable, and it'll keep your kids secure and safe throughout the day.
This playard features 14 square feet of floor space, which should be more than enough to contain 1 or 2 children. It comes in at 26 inches tall and 46 inches wide, which is large enough that it's made for toddlers, not for toddlers or larger children.  This playard is highly rated and reviewed because it comes with mesh walls, which allows for maximum ventilation and visibility for your child. Additionally, you can keep an eye on them at all times and communicate with ease. 
Convenient and user-friendly, this playard simply pops open and closed with minimal effort for parents. You don't have to go through any lengthy assembly process, which is especially important for beach days when your hands will already be full. Simply unfold it when you want to use it, and then fold it back together when it is time to leave the beach. It folds down with ease and comes with its own carrying case to make traveling, carrying and packing a breeze.
The weather-resistant canvas floor on this product is very durable, and it's designed to prevent moisture absorption. Because of this added durability and longevity of the product, the floor doesn't provide ultimate softness or comfort for your child, so bring a pad or
beach blanket
to keep them plenty comfortable throughout the day.
3. Regalo Indoor and Outdoor Washable Playard
Review
The Regalo Beach Playpen is quite similar to the model which we just looked at, but it does have a couple of differences. When it comes to playards for kids, this particular playard is pretty standard in functionality, but it surpasses many others because of its ease in use, stability in indoor and outdoor environments, and portability for trips to the beach..
Comfort is ideal for a long day at the beach, especially for young children and babies.This playard features a nylon bottom which provides protection from rough surfaces, along with pests and other beach bothers. This product's design is also waterproof and stain resistant, both features which are a necessity when it comes to anything which will house children, especially in an environment like the sea's shore. For ultimate visibility during the day,  the Regalo playard comes with mesh walls. This feature is convenient for both visibility and ventilation, making it plenty breathable for your child throughout your seaside escape.
Additionally, it's all-steel frame and reinforced stitching are great for durability and longevity- which is great for both your child's safety, and for your bank account. This playard is very user-friendly and easy to set up on the beach. It doesn't require any kind of lengthy setup, simply pop it open and closed when needed. Additionally, use the convenient carrying case for easy portability and transportation. This playard is quite lightweight, making carrying it across the beach to find the best campsite a breeze. Additionally, this playard is designed to be easy to clean, requiring only a hand wash and wipe down to keep it fresh and sanitary. Remember to always let playards dry before collapsing and storing them. 
4. BabySeater Pack and Play Portable Playard 
Review
Ideal for any parent who wants to ensure their child's safety, whether they are at home or on vacation, the BabySeater pack and play portable playard is a highly portable, sturdy, and durable option. Unlike other types of portable pack and plays that only function well either inside or outside of the home, this playard is easy to clean, making it perfect for both long days at the beach and spending a summer afternoon in the backyard.
Parents have highly rated and reviewed this playard, and appreciate how securely it zips to keep children safe inside. With two separate safety locks, it's impossible for children to open or close the playard from inside, giving parents complete control over when their child has access to getting out. Additionally, because the playard folds up into a compact shape with ease, and will slide into a carrying case, it's simple to pack up when you are ready to leave the beach.
The padded bottom of this playard is not only easy to wipe clean and remove spilled food or drink, but it is designed for children to sit on the ground comfortably throughout the day. Thanks to the see-through mesh that surrounds the entire playard, it's easy for baby and parents to keep an eye on each other during the day so that nobody gets worried about where the other is. This reduces any fear of being separated on the part of the child. It also offer ample ventilation for your child, to keep them cool and comfortable all day.
5. Born Free Pop Open Playard with Canopy
Review
The Born Free pop open portable playard is a quality option available in this niche, and comes with a variety of features you're little one will love. When you choose this product, not only do you get a durable and versatile playard, but it comes with a removable and oversized canopy to protect your child from the sun without the need for an additional tent or beach dome. 
Additionally, this canopy features 3 mesh panels allowing for optimal air ventilation, and the center panel zippers down on both sides so you can access your baby with ease. Furthermore, the canopy can be removed, folded and stored inside of the playard by simply pushing down on the top. This added protection keeps children safe from the elements like sun, wind and sand, and keeps them comfortable and properly ventilated throughout the day. 
The fabric of this portable playpen is designed to be one removable piece, that's easily washable. Aside from washable and durable fabrics for easy cleaning, this playard also features a padded and machine washable floor. This allows for maximum comfort for children while playing, resting or napping during your beach escape. 
This playard collapses and folds with no trouble, fitting inside the added carrying case with ease. Possibly the only downside of this durable, highly rated and reviewed, and versatile playard is the cost. Because of its quality and durability, it does come in at a premium price point. 
How to Choose a Beach Playard for Your Child: Buyer's Guide
Before you invest in a playard for your child and your adventure to the sea's shore, there are several things you'll want to consider when choosing which product is right for you. 
Here are key features to look for when choosing a beach playard:
Durability and Stability
Any gear that's designed for your child should feature ultimate safety, and a playard for beach use is no exception. Choose an option that features a stable frame, durable materials and construction, and secure seams and doors. A well-designed play area for your child will keep them comfortable and safe throughout your day at the beach, and it'll give you peace of mind. 
Weight and Portability
A playard for the beach should have a lightweight design, making carrying it across the sand a breeze instead of a hassle. With a highly portable play area, you won't mind adding this gear to your beach load and setting up camp on the shore. 
Features
Some playard options available on the market offer different features and added benefits, making them better than the rest. Many styles feature water resistance and durable materials, but you'll also find that some options come with padded floors for added comfort. Additionally, some products feature mesh-sided canopies to keep kids shaded and protected anytime, anywhere. Others offer easy access doors, and floors that allow parents to enter the playard with the child.
Additionally, you'll want to choose an option that features a quick and easy set up and break down. A trip to the beach with kids requires a lot of gear, so the less hassle required in gear like your child's playard, the better. 
Read the product description to find the features your child will need, and choose a convenient design for ease in use best suited to your needs at the beach.
Floor
Because a playard used at the beach is likely to get wet and dirty, and will be highly worn from sand and other marine elements, it's important that yours has a quality floor. The base of your play area unit should feature water resistant, or waterproofing, and durable materials that are designed to offer ample protection between your child and the surface below them. 
Some options on the market are elevated to lift children off of the sand. Others feature nylon and/or padded bottoms designed to be comfortable on top of the sandy shore. 
Accessibility to Parents
There are 2 main things to consider in regards to accessibility of your child's beach playard. Firstly, you'll need to consider how you want your child to access the inside of the pen. You'll have the choice of securely zippered door panels which you child can enter and exit when you allow, or a build which requires you to lift them in and out of the play area. No option is better than the other, and depends entirely upon your preference. 
Additionally, you'll want to consider if you'll need to have access to enter the playard with your child. Products that are designed to be lifted off the surface of the beach won't have the stability required to hold your weight. Whereas options designed with nylon style floors that lay on the beach's surface are suitable to support your and your child's weight. 
Cost
Depending on the features and quality of the playard you choose to invest in, the price will vary. Durable design and quality materials come with some added costs, but generally you can find quality options available in a range of budgets. This guide features a range of options, in a range of budgets, and you're sure to find one that suits your bank account. 
Final Thoughts
A relaxing trip to the shore with a young child requires specific baby beach gear to keep everyone comfortable, worry-free and safe throughout the day. A playard designed for the beach is a great way to keep your child contained to a safe area, and in the comfort of the playpen. Most options available feature high visibility and ventilation, along with padded or comfort bottoms for the ultimate comfort while resting, playing or napping. 
Remember that user-friendly designs are quick and easy to set up and break down. Additionally, they'll be lightweight and highly portable, ensuring ease in carrying on the beach, packing for travel and storing during the off season. At the end of the day, all 5 of these playards make fantastic options for your next beach adventure and will get you to the seaside as soon as possible! 
If you'd like to find more baby beach guides in our blog, check out
When Can I Take My Baby to the Beach
, and the
Best Baby Beach Gear of 2020
. For the older kids, check out the
Best Snorkel Set for Kids
, the
Best Metal Detectors for the Beach
, and
How Kids Can Help Endangered Animals
.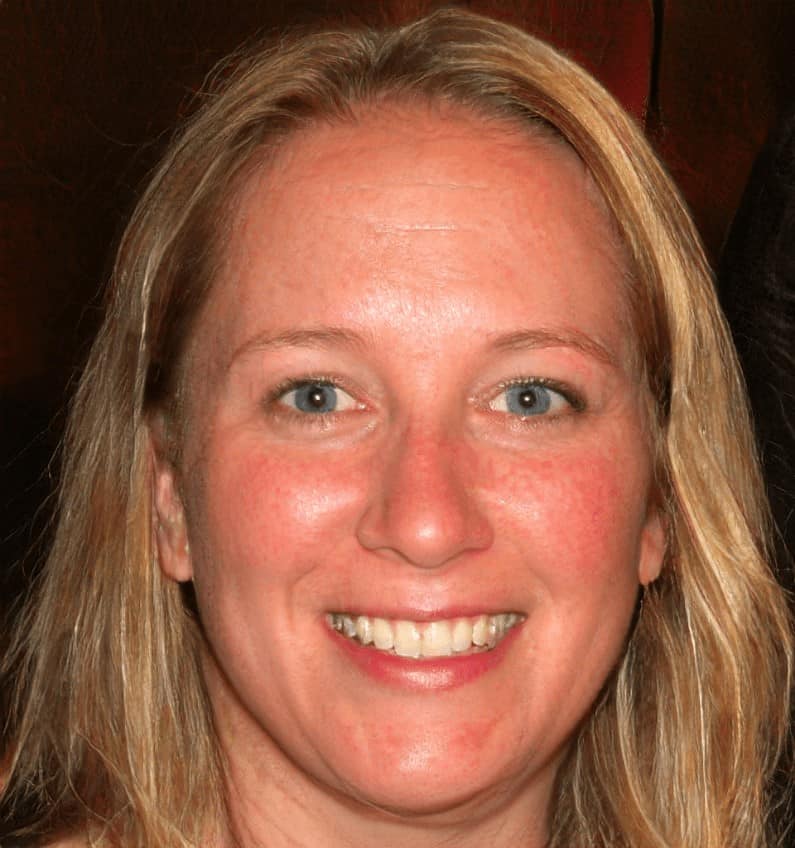 Megan Jones leads the editorial staff of Seaside Planet. They are a multidisciplinary team of outdoor adventurers, water sports lovers, and passionate beach goers. You can learn more about Meg and the rest of the editorial team here.