It was during a trip to Hawaii, on the island of Oahu that the existence of a culture and lifestyle of a group of individuals who were passionate and devoted to surfing became a reality.  The plan for the day was to head in to Honolulu. While driving into the city, along the north shore on Kamehameha highway, the traffic coming from the south began to get heavier and heavier with very few traveling towards the city.  It wasn't until the return trip that we realized that everyone had been heading out to the beaches because the surf was up.  
It wasn't just surfers but also individuals who were out to watch and just be part of the surfing culture.  It was a work day and it was obvious that working, school, or whatever was going on in their lives was taking a back seat because the surfing conditions were ideal that day.  As we immersed ourselves in this event, it became apparent that many of these individuals had relocated themselves to Oahu to be near the ocean and some of the best surfing in the world.  
The history of surfing dates back thousands of years and has continually grown in its popularity both as a water sport and as a way of life.  A very distinct surfing culture and passion for finding the next big wave has resulted in individuals choosing to live a surfing lifestyle.  This lifestyle is one of living a simple life, a peaceful life, that requires a certain degree of sacrifice and a way of living that doesn't fit with a mainstream traditional view.
The surfer's lifestyle is not about appearances or possessions.  It's a mindset, a devotion to the ocean and embracing the fact that when the surf is up and the waves are rolling, everything else in life takes a backseat.  These individuals have chosen not only a lifestyle but lifestyle that requires living in a location that allows for year-round conditions to pursue their passion.  
Where the kind of individuals gather, this kind of surfer, that is dedicated to living where the ocean creates swells, ideal for surfing, often crops up and creates surf towns. There is something special, unique and almost magical about these surf towns.  They are a laid-back culture, where there are quality waves to ride, and enough amenities to support a typically minimalistic type of life. 
That does not mean that more popular locations don't attract the dedicated surfer.  There are locations that attract vacationers and crowds that are extraordinary surfing destinations.  Surfers looking for a little more night life, culture and conveniences, choose these locations and can tolerate some of drawbacks associated with popular surfing spots.  
In this article we searched and found the best places to live for surfing, which include the empty beaches of Costa Rica, to the world famous north shore of Oahu.  Whether you are a surfer looking for that laid-back surf town or more populated area with a variety of things to do, we have some of the best of both worlds for your consideration.  
Here are our choices of the best places to live for surfing, where the waves are plentiful, a culture of surfing is present and a way of life that suits a surfing lifestyle is embraced.
North Shore, Oahu, Hawaii
Admitting the obvious bias with the place that grabbed my heart and taught me what it means to be completely captured by a way of life that revolves around surfing, the North Shore of Oahu has to be part of any consideration for a surfer to live.  
If there is such a thing as the perfect wave, it's likely you'd find it on Oahu's North Shore.  This surf mecca attracts the worlds very best surfers. During the winter months (November to February) is the best time to surf the big waves. You will find some massive waves that can swell up to thirty feet.  The beaches of the North Shore host some of the premier surfing competitions including the Vans Triple Crown of Surfing.  
On every surfers bucketlist is the legendary Banzai Pipeline found at Ehukai Beach Park.  The Banzai Pipeline is known worldwide for its perfect barreling waves, providing a unique experience that draws people from around the world.
During the summer months (May to September) the conditions are calmer and the big waves subside and a more tranquil surfing period occurs.  The important thing to remember is that Oahu provides suitable conditions for surfing year around. Interestingly, the North Shore provides some of the world's most amazing waves during the winter months.  Conversely, during the summer months the larger waves on Oahu are found on the south end of the island.  
Some of the reasons we have chosen the North Shore of Oahu as one of the best places to live for surfing includes:
Average air and water temperature are nearly constant and stable throughout the year.
The North Shore provides the opportunity to avoid touristy crowds and some of the worlds greatest waves, including the Bonzai Pipeline.
The North Shore has a pristine coastline, coconut palm trees, clear, warm turquoise water, beautiful white sand beaches and world class surfing.
Waimea Bay is home to some of the world's largest recorded waves.
Some of the most well known and concentrated stretch of world class surf breaks are often referred to as the "Seven Mile Miracle".  This portion of the North Shore coastline features over 30 of the best surf breaks in the world, including: Sunset Beach, Banzai Pipeline, Haleiwa Beach Park, Off the Wall, Backdoor and Waimea Bay.
Property taxes are low.
Easy access to other Hawaiian Islands that offer additional surfing opportunities.
A wide variety of readily accessible water sports including scuba diving, kayaking, jet-skiing, parasailing, snorkeling, wind surfing, kite surfing, wakeboarding and body boarding.

Some of the drawbacks or at least things to consider in making a decision to move to Oahu:
High cost of living (10 to 20% more)
Housing expensive
Isolated 
Can get touristy on the southern end of the island.  Peak season is typically when the weather is poor in other parts of the world.
It rains a lot
Everything rusts
Nosara, Costa Rica
Costa Rica offers hundreds of sandy beaches, warm weather year around, consistent swells and an impressive tropical surf.  Costa Rica has several locations to consider as possible landing spots for a surfer including: Puerto Viejo; Cahuita; Tamarindo; Playa Avellanas; Santa Teresa; or Jaco.  The great thing about a move to Costa Rica is that all of these surfing locations plus a whole host of other spots are available for your experiences.  
If pressed to choose one specific location in Costa Rica it would be Nosara.  Nosara is a small town known for its surfing and yoga. This is truly a surf town with a laid-back vibe, rarely are there crowds, and it boasts the Playa Guiones, which is a beach break with a sandy bottom and one of the country's top swells and waves.  
Located on the Pacific coast, there are year-round waves; gentler and friendlier waves most of the year with the exception of the big swells that kick up between May and October, attracting advanced and professional surfers.  One of the attractions for those wanting the true surf town feel is that the local restrictions only allow small scale developments, maintaining the traditional surfing culture and lifestyle. 
Some of the highlights for what makes Costa Rica a great place to live for surfing include:
Cost of leaving is manageable, especially if you are embracing a surfing lifestyle.
Generally considered a safe place to live.
Nearly perfect climate with temperatures between 80 and 90 degree F year around.
Modern, highly rated health care system.
Housing is reasonable.
Exhilarating landscapes including lush rainforests.
Hundreds of sandy beaches.
Consistent climate with temperatures ranging between 78°F and 80°F.
Swells and waves year-round.
Access to both the Caribbean and the Pacific.
Less crowded, offering several surf towns.
A few items to be aware of and consider in making a move to Costa Rica:
Spanish speaking country but most locals speak English
You automatically can receive a 90 day visa, however you cannot legally live in Costa Rica without applying for legal status. Most north American's will not qualify for citizenship but rather can establish legal residency.
Sydney, Australia
For surfers looking for world class waves, culture, food, music, art, and nightlife, Sydney is definitely a destination you are going to want to put on your list of potential landing spots. Surfing in Australia is a national past time and part of the culture, while providing you access to all the amenities of Sydney.  
There are well over 50 surfable beaches in or near Sydney that provide waves for all levels of surfers.  The seasons are opposite from the United States, so the winter months of July to October are the prime times for surfing.  Of the multiple beaches to surf some of the top locations known for their beauty and breaks include:
Bondi Beach: White sands, sparkling water, Bondi attracts surfers of all skill levels from around the world.
Manly Beach: Consistent breaks, incredible surf, all in a laid-back surfing culture.
Maroubra Beach: Less crowded with consistently good waves and some monster barrels.
Cronulla Beach: Strong surfing community with one of the longest beaches and best surf.
Curl Curl Beach: Consistent waves and benefits from the most swell due to its exposure.
Due to the subtropical climate in Sydney surfing can be enjoyed at most beaches all year round. Other draws for surfers who want to live in Australia:
Sydney is sunny most of the year with warm summers and mild winters.
There is a rich arts scene including museums, gallaries, theaters and the Sydney Opera House.
Sydney draws expats from around the world.
Incredible surfing and stunning coastline.
Outdoor lifestyles, amazing countrysides and world wonders like the Great Barrier Reef.
Low population, low pollution and high quality of life.
Sydney offers surfing and outdoor lifestyles while being a cosmopolitan city.
A few things to consider if Australia is a location you want to land:
You can't permanently move to Australian unless you or your spouse have a job.
Climate is not as ideal as some of the other locations listed as temperatures do drop as low as 50 degrees celsius.
Cost of living is high.
Rincon, Puerto Rico
Rincon is located on the western edge of Puerto Rico and has long been a destination for the serious surfer.  Due to the fact that Rincon has both northwest and southwest facing beaches it is a prime location for consistent waves.  A few of the more popular beaches to surf include:
Domes Beach: Domes have waves suitable for all levels of surfers.
Tres Palmas: Only for advanced and expert surfers as it produces some of the largest surfable waves in the Caribbean.
Antonio's Beach: A quieter beach with less crowds that offers great surfing year round.
Rincon boasts five quality surf breaks, a variety of nightspots, entertainment and restaurants on the two miles of white sand beaches.  Its central location on the western side of Puerto Rico means its a short drive to other great surfing locations.  
Some additional benefits for those looking to move to Puerto Rico:
Easy and constant access to the United States mainland.
Tropical climate, temperature between 80 and 85 degrees F year round.
No need for a passport.
Favorable taxes for American citizens.
Low property taxes.
Housing readily available and less expensive than other similar islands.
Crystal clear 80-degree water.
Beautiful beaches.
Laidback beach life.
A few points to consider about a move to Puerto Rico:
Desirable surf destination to travel to in the winter, crowds can be an issue.
Cost of living is about 10% higher than the average on the mainland.
Real estate cost, although cheaper than other islands, is well above the cost on the mainland. 
Still in the process of rebuilding after Hurricane Maria in 2017.
Encinitas, California
Encinitas is a small surf town in southern California, located thirty minutes north of San Diego and two hours south of Los Angeles.  The location provides the best of both worlds with a quiet, down to earth, surf feel and culture while being a short drive to two major cosmopolitan cities.  
Encinitas offers a wide variety of access to outdoor adventures and is centrally located to some great surfing opportunities including Cardiff, Swamis, D-street, Seaside and Trestles. With access to year round surfing spots, all within driving distance up and down the coast, surfers can explore and enjoy at their pleasure.  An hour south of Encinitas is a world famous surfing destination in Baja, Mexico, ideal for a day trip or weekend adventure.  
One of the worst kept secrets, so much so it's even referenced in popular surf songs, is the climate and weather in Southern California.  Sunny year round with water and air temperatures averaging in the mid 60's F makes this a great landing spot for those looking for an outdoor lifestyle.  
Encinitas is a must consider for surfers looking for great surfing, amazing weather, a laid-back surf town with access to urban amenities and a variety of easily accessible surfing destinations.  A few other things to consider:
Southern California climate.
An eclectic, laid back, surf town lifestyle and culture.
Along with the beaches and surfing you will find an abundance of bikers, hikers, runners, and outdoor enthusiasts actively engaged in what seems like an unending amount of activities.
Although a small surf town, Encinitas has its share of bars, restaurants, coffee shops, and parks. 
The drawbacks to having access to all that Encinitas offers are:
Because of the popularity of the surfing options and the great year round weather, beaches can be crowded, especially during the time of year that produces big swells.
Cost of living and housing are well above the national average.
Factors to Consider
Factors we considered in making our recommendations that you should research in making your decision to move to any surfing location are the following:
Geography
Any move to satisfy your passion for surfing will require access to year round waves.  To generate a swell requires a location and geography that is exposed to powerful weather systems.  This likely requires and limits your search to locations on the ocean.  
Break
A break is the underwater terrain where swells hit as they approach the shore.  Different breaks create different types and features of waves. Locations can have shallow sandy beaches or land jutting out to a rocky point, which will affect the type of waves generated.  What's needed to generate great waves for surfing is water that transitions from deep waters to shallow waters in a relatively minimal amount of time. This obstruction forces the swell to push upwards, forming a wave.
Weather
The formation of a swell requires a low and high pressure system.  Air pressure above the ocean impacts the swell and eventual waves that are generated.  Although some surfers are not objectionable to wearing a wetsuit we have limited our recommendations to locations that have year round warmer climates.
Accessibility
If you are passionate enough to have adjusted your life so you can live in a place that is great for surfing accessing those spots should be relatively easy.  Additionally, being able to paddle to the breaks without having to exert most of your energy, so you can maximize your time surfing, is an important consideration.  
Safety
Always a paramount consideration, locations need to provide a safe experience, limiting specific risks.  Surfers always need to consider the tides and washes, potential currents and the terrain of the seabed.  Additionally, your final destination determination should factor in the local safety issues, any dangerous sea life and access to safety and medical professionals.  
Consideration should also be given to how clean and clear the waters are in the areas you will be surfing.  
Seasonal and Climate Variances
Climate and weather will have a significant impact on the size and consistency of waves, limiting your opportunities during certain times of the year.  The locations we have chosen, although there will be down days, provide consistent opportunities for waves that are good for surfing.  They also have ideal surf seasons with waves ranging from 10 to 30 feet depending on the location.  
Final Thoughts

For those individuals who passion is surfing and the culture that goes along with this lifestyle, making the decision to live where you can pursue your passion is a top priority.  Surfing is not a sport to you, it's a way of life. This is something that comes from deep within and creates a feeling that becomes addictive.  
If you are one of these individuals, who wants to live, breathe, eat and experience surfing in all aspects of your life, making a move to one of the destinations we have recommended will not disappoint.  You know that feeling and it grabs you and pulls when you see those swells coming in and the waves pop up calling you to get on your board, paddle out and ride that big wave that is waiting just for you.
Let us know in the comments section your thoughts on these surfing destinations or any others you think are great places for surfers to live.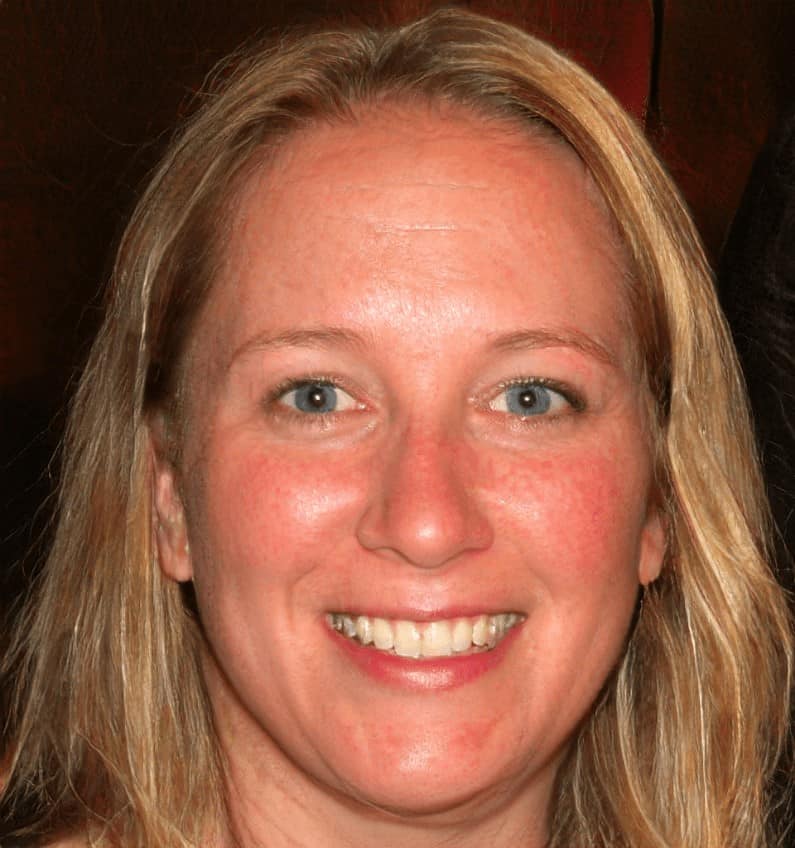 Megan Jones leads the editorial staff of Seaside Planet. They are a multidisciplinary team of outdoor adventurers, water sports lovers, and passionate beach goers. You can learn more about Meg and the rest of the editorial team here.