Surfing is an amazing and exhilarating water sport, once you've mastered the basic skills. Learning to surf however, can be demanding and very challenging, requiring a commitment of your time, effort and patience to become proficient.  
Don't let a few obstacles or the feeling that you're an annoyance to more skilled surfers, rob you of what is such an exhilarating, invigorating and revitalizing experience. A great way to combat these challenges is to take a trip to a surf destination that provides friendly waves, a welcoming surf culture and skilled surfing instructors.     
So, the only thing that should be holding you back at this point is finding the best places to learn to surf. If that's the case, then you've come to the right place as we have some ideal destinations for you to begin your journey to becoming the next
Duke Kahanamoku
.   
Factors to Consider
If you've made the decision to take up surfing, before venturing out, we strongly recommend taking surfing lessons, which will provide you with individual attention and hands-on support. A skilled and experienced surf instructor will provide you with the knowledge and understanding of the basic techniques, surfing etiquette, as well as ocean and surfing safety.  
In choosing an ideal destination for learning how to surf, there are a few important factors to consider in making your decision:
Calm, slow-breaking waves
Waves that break over a sand bottom (much more forgiving for your inescapable wipeouts)
Shallow enough to be able to stand
Surf area that has a larger beach, which provides plenty of room for you learn and practice
A friendly surf culture and environment that welcomes beginners
There are a variety of resources online (i.e. YouTube videos) or local experienced surfers that can be of some benefit to you in the process, but none of this will be as beneficial as establishing a solid foundation under the tutelage of a trained and experienced instructor.  
The following surf destinations are ideal for the beginning surfer, providing quality surfing conditions, access to skilled instructors and are some of the most amazing places to visit:
Waikiki, Hawaii
Waikiki is located on the south shore of Honolulu on the Hawaiian island of Oahu. Waikiki Beach provides ideal conditions for the beginner to learn how to surf. Heading out is an easy paddle as you won't have to battle through breaking waves. The water temperatures are ideal for surfing year around and the weather is just as amazing.  
One of the attractions for first-time surfers is that you will most certainly find several other first-time or relatively inexperienced individuals learning to ride the waves. Located on the shores of Honolulu, Waikiki beach does attract it's share of tourists but the conditions for learning your craft are so ideal this destination needs to be given serious consideration.
In addition to being a great destination to learn how to surf, Waikki is a short drive from a surf meca. If there is such a thing as the perfect wave the north shore of Oahu is where it can be found, along with many of the world's best surfers. Most of the breaks on the north shore are off-limits to beginners and inexperienced surfers. There are a couple of locations like Pua`ena Point Beach Park, which has a rocky, sandy shoreline with tide pools and smaller waves for those new to surfing, or Chun's Reef Beach that has soft sands and calm waves.  
When you are not surfing there are some great spots to visit including: Diamond Head, Pearl Harbor, Iolani Palace, Polynesian Cultural Center, and Waimea Falls to name a few.  
Byron Bay, Australia
Byron Bay is located on the southeastern shores of Australia in the state of New South Wales. This destination receives constant praise for being one of the world's great surf locations. It's known for its beaches, crystal blue water and the laid-back surfing culture.  
Byron Bay attracts some of the top surfers from around the world, providing an abundance of qualified and skilled surfers to instruct and guide newbie surfers. The bay is located on a small point jutting out on Cape Byron, providing a variety of waves suitable for differing skill levels. Watego Beach is great for beginners, as the waves are gentle rollers just off shore.  Small swells can also be found at The Wreck and Tallows.
Besides the beautiful beaches and blue water, this little coastal town has an active nightlife, some fine cafes and an abundance of attractions and activities for when you aren't surfing.
Costa Rica
Costa Rica is located in Central America with coastlines on both the Caribbean and Pacific Ocean. We've added this destination to our list due to the abundance of great surfing locations and their close proximity to each, as well as the large number of camps, schools and instructors available for the beginning surfer.  
A couple of surfing spots that are great for beginners are the following: 
Tamarindo is a surfing hot spot on the north pacific coast. There is a strong surf culture with consistent, year-a-round waves and quality surfing conditions.  Devoid of rocky beaches and coral reefs the sandy beach breaks are ideal for learning to surf. Tamarindo is often referred to as the "best beginner beach in Costa Rica'' and has easy access to surf camps, schools and instruction.
Mal Pais and the nearby beaches are located in northern Puntarenas. This is a beautiful location and a hot spot for surfers.  Calm roller waves and sandy bottom make it the perfect spot for the beginner to learn how to surf. A variety of options are available for quality instruction and support for the inexperienced surfer.
Costa Rica boasts a strong surfing culture, a wide variety of ideal surfing conditions, and an abundance of support for learning to surf.  During your down time from surfing there is a great night life, access to a variety of other water sports and the opportunity to explore the massive rainforests. 
Bali
Bali is an Indonesian island directly north of Australia.  We've added Bali to our list for a similar reason to Costa Rica. This island offers several locations that are ideal for surfing and specifically for the first-time surfer, learning their craft. 
Bali has a reputation for heavy reef breaks and powerful swells, which are not ideal for a newbie surfer, however there are spots that are ideal for the beginning surfer. Because this island getaway attracts surfers, the culture is definitely laid-back and the access to quality instruction is abundant.  
A few surf spots that provide great conditions for easing into the sport while limiting the risks or dangers of bigger waves and sharp reef bottoms include:
Seminyak Beach provides waves that break consistently, offers individual instruction and soft sandy beaches.

One of the most popular tourist areas (it does get crowded at times) and the place many beginners go to learn how to surf is Kuta Beach. The soft sandy bottom and smaller, calm waves, along with a well patrolled beach with several lifeguards provide safe conditions for your initial outings.  Individual instruction and a few surf schools are available.

About 3 miles north of Seminyak Beach is the Old Man's area, which attracts a lot of beginners. Early mornings are best for this location as the afternoon onshore winds can create larger waves.  Check with the local experts prior to venturing out. Instruction and individual support are available for beginners.  
​Punta Mita, Mexico
Mexico offers several great destinations for surfing and we have chosen to highlight Punta Mita as a great spot for beginners to learn how to surf. Located on the Pacific Ocean just north of Puerto Vallarta, Punta Mita offers less crowded beaches for your initial surfing experience.  
The conditions are ideal for first-time surfers with sandy bottoms, mild rolling waves, warm waters and supportive surf schools and instruction. You will find white sand beaches and turquoise waters at this tropical destination.  When you're not surfing Puerto Vallarta offers a wide range of attractions and activities, all in close proximity and a short drive from the Punta Mita area. 
​Final Thoughts

No one should be fooled into thinking learning to surf is an easy task. With that said, you only get one kick at this can called life and you don't want to miss having taken the leap to experience the amazing feeling of riding a wave.
Check out these surf destinations. They are perfect for the beginning surfer and are also great places to visit.  Let us know if you recommend any other great destinations for the beginning surfer to catch their first waves in the comment section below!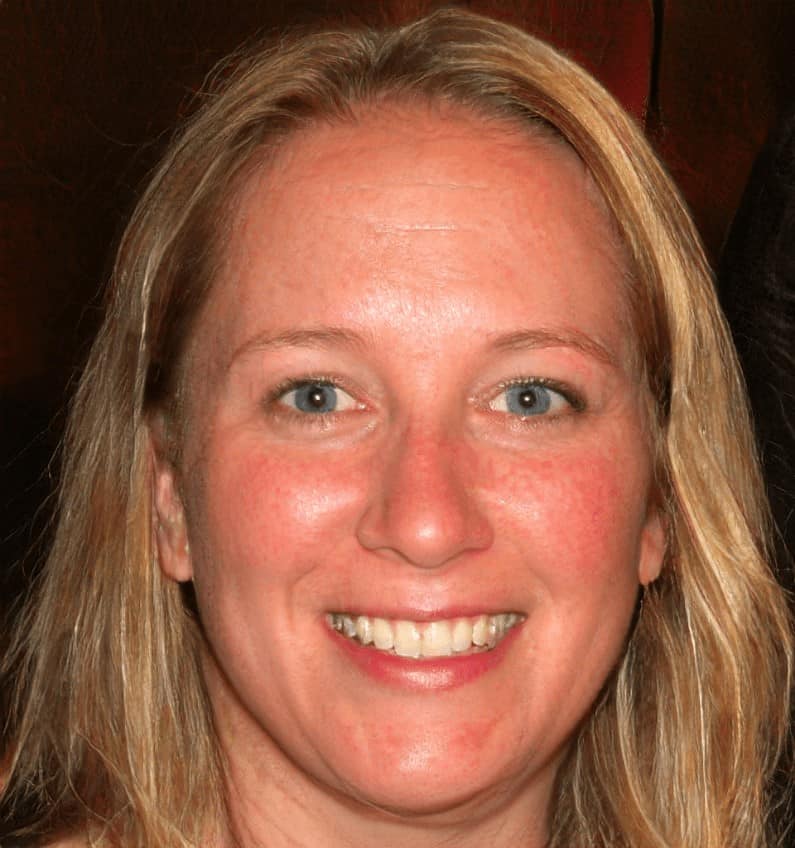 Megan Jones leads the editorial staff of Seaside Planet. They are a multidisciplinary team of outdoor adventurers, water sports lovers, and passionate beach goers. You can learn more about Meg and the rest of the editorial team here.