You can virtually kayak anywhere in the United State that there is a body of water.  All you need to do is strap your kayak to your vehicle's roof rack or throw it on a trailer and you can be headed out to a unique, exciting and challenging adventure.  The places you can put a kayak in and go for a paddle are almost too numerous to count.  So, we put together a list of the 10 best places to kayak in the U.S.
To narrow our list to the 10 best places was quite a challenge, so we have put together a list of must see, "bucket list," once in a lifetime, kayaking adventures every paddler should add to their own personal must kayak list. An attempt was made to provide locations from around the country, on different types of body of water, and with varied levels of challenge.  
We have included in each destinations description the location, any fees or permits required and if there are campsites available.  Additionally, we have noted the class level of each body of water we are recommending you kayak.
International Scale Classification
There are six categories describing the class level for your kayak outing that has been developed by the American Whitewater Association:
Class I:     Easy
Class II:     Novice
Class III:    Intermediate
Class IV:    Advanced
Class V:     Expert
Class VI:     Extreme and Exploratory Rapids
​10 Great Kayaking Adventures
1. Boundary Waters Canoe Area Wilderness
​The Boundary Waters are located along Minnesota's northern border with Canada.  A permit is required for entering the Boundary Waters. The fees include:
Non-refundable reservation fee of $6.00 for overnight trips

The $6.00 fee includes day-use motorized trips to designated lakes

Per-person, per-trip user fees are $16.00 and $8.00 for children 17 and younger.
The Boundary Waters are considered a Class I level body of water and camping areas are first-come, first-served, and allowed only at designated sites, which have fire grates and wilderness latrines.
We've chosen to include the million-acre Boundary Waters Wilderness area on our list because of the uniqueness this kayaking experience provides.  The wilderness area has basically gone untouched and provides the same natural landscape and experiences early explorers encountered.
The Boundary Waters greet over 200,000 adventurers to the chain of lakes and rivers to experience the natural wonders and wildlife that includes wolves, moose, lynx, otters, and beavers.  There are over 1,000 lakes and 2,200 campsites.
If there is any question as to whether to include the Boundary Waters as one of your kayaking destinations consider that in Patricia Schult's book, "1,000 Places to See Before You Die" it's the only place in Minnesota listed.
​2. Bois Brule
The Bois Brule River is located in northwestern Wisconsin about 45 minutes south of Lake Superior.  A permit is required for entering the Brule River State Forest. The fees include:
Vehicle admission sticker for family campgrounds

Hunting and fishing licenses apply

Camping fees
The Bois Brule is considered a class II-IV river with camping sites available. The majority of the river is within the 52,000 acre Brule River State Forest, which is approximately 12,000 acres that has preserved the natural character of the river and the abundant wildlife. 
The Bois Brule has been called the "River of Presidents" because five United States Presidents have visited and fished the river: Ulysses S. Grant, Grover Cleveland, Calvin Coolidge, Herbert Hoover, and Dwight Eisenhower.  
If you are kayaker who is also an angler the Bois Bruhle is a hotspot to land steelhead trout, Chinook salmon, coho salmon and brown trout.
3. Prince William Sound
Prince William Sound is located in the Chugach National Forest, on the coast of southeastern Alaska, just north of the Gulf of Alaska.   There are no permits or fees required to kayak Prince William Sound and it is considered a Class III body of water.
On a kayaking tour of the Sound, you will be surrounded by towering glaciers and have the potential to experience sightings of orcas.  A kayak trip across Prince William Sound is about 100 miles and will put you in the heart of the wilderness, wildlife and old growth forests.  There is awesome salmon fishing and you may see tidewater glaciers splashing into the ocean.  
4. Colorado River
The Colorado River runs through seven states: Wyoming, Colorado, Nevada, Arizona, Utah, California, and New Mexico.  There are no fees or permits required and the Colorado is a Class II-IV river.
The Colorado River is 1,450 mile long with the unique opportunity to experience one of the Seven Natural Wonders of the World, the Grand Canyon. This river provides exhilarating opportunities for those adrenaline junkies on expert-only waters or calmer water with stunning views.  The Colorado provides opportunities for spending several days on unique paddle with unending sights.   
​5. San Juan River
The San Juan River originates in the San Juan Mountains (part of the Rocky Mountains) in Colorado and flows 383 miles through New Mexico and southeastern Utah as a major tributary of the Colorado River. There are no fees or permits required and it is a Class II river.
The San Juan is a calmer river, suitable for family trips, swimming (water temps are great) and will expose you to amazing rock formations and primitive dwellings.  There are deep narrow canyons with spectacular walls. You will see bighorn sheep, deer and beavers. The river also provides the experiences of viewing Native American cultural grounds, old gold mining sites and oil exploration locations.
6. Lake Tahoe
Lake Tahoe is a large freshwater lake in the Sierra Nevada Mountains, straddling the border of California and Nevada.  There are fees and permits required for kayaking on this body of water. Tahoe is a Class II lake.  
Lake Tahoe is a recreational area and destination for a variety of activities.  Kayaking the lake provides a 12 mile wide body of water with 75 miles of shoreline.  Ideal for family outings with multiple recreational areas, campgrounds, lodging and restaurants.
7. Tuolumne River
The Tuolumne River originates in Yosemite National Park in California's Sierra Nevada mountains, cascades through the Grand Canyon and empties into the San Joaquin River.  Fees and permits are required and there are easily accessible camping sites available. The Tuolumne is a continuous flow river with manageable Class III and Class IV rapids.  
The Tuolumne River is a 149 miles long and will provide spectacular views of waterfalls and canyons, along with a host of wildlife and natural scenery.  This river is only recommended for the experienced and adventurous kayakers. The views, experiences and challenges are extreme and amazing.
8. Mulberry River
The Mulberry River is a 70 mile long tributary of the Arkansas River in northwestern Arkansas.  The vast majority of this river flows through the Ozark National Forest in the Ozarks.  Permits are not required and there are campgrounds that are easily accessible. The Mulberry is a Class II and Class III river. 
The Mulberry is a great river to fish from a kayak.  This a very clear water river that is home to a variety of fish including: smallmouths, largemouths, and sunfish. A trip down the Mulberry River will provide a host of wildlife to see on your paddle, along with unspoiled bluffs and meadows of the Ozarks.  There are rapids to traverse, constrictions where water pours over sandstone rocks and pristine natural views along the way.
9. Gauley River
The Gauley River is a 105 mile long river in West Virginia. It merges with the New River to form the Kanawha River, which is a tributary of the Ohio River. The river features numerous recreational whitewater areas, including those in the Gauley River National Recreation Area. There are no fees or permits required and there are ample campgrounds along the river. The Gauley is known as one of the best whitewater destinations and is a Class III, IV and V river.
The Gauley features five bold Class V rapids that are very challenging, yet not so overwhelming that it is intimidating.  The rapids are exhilarating but not so unforgiving that you have to maintain a tight line. It's a great river to learn from your mistakes.
10. Everglades National Park
The Everglades National Park is the largest national park east of the Mississippi River and is located in southern Florida, near Miami.  There are a variety of fees required and the cost is based on your type of vehicle. An annual pass for the Everglades National Park is $55.00.  There are two drive-in campgrounds available.  
The Everglades National Park covers 1.5 million acres of subtropical wilderness and is a unique experience you won't find anywhere else.  Kayaking trails are available in the park and is one of the best ways to experience the Everglades.  These trails provide shorter beginner trips up to the truly daunting 99 mile Wilderness Waterway that will require extensive planning and back-country permits.
​Final Thoughts

Throughout the United States there is an endless number of places to go kayaking.  Whether you're seeking amazing views, challenging whitewater rapids, a calm and relaxing paddle or a kayaking adventure the destinations we have listed will meet those needs.  These 10 ​great kayaking locations we have listed are not going to disappoint and should be added to your must experience list.
If you choose one of the destinations we have listed or if you have other great kayaking spots please let us know in the comments section.  We look forward to hearing from you about your great adventures.
You Might Like: What to take on a Kayaking Trip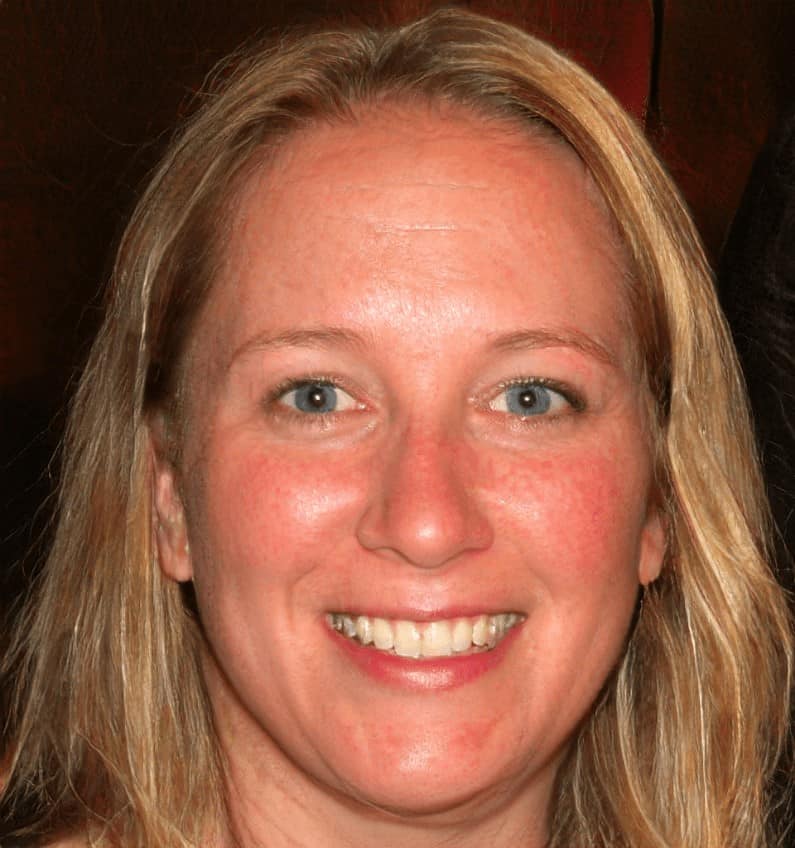 Megan Jones leads the editorial staff of Seaside Planet. They are a multidisciplinary team of outdoor adventurers, water sports lovers, and passionate beach goers. You can learn more about Meg and the rest of the editorial team here.