Texas is the second largest state by area and is a year-round kayaking destination, boasting blue skies, a large variety of landscapes and adventures, and a diversity of waterways. The Lone Star State provides an abundance of landforms that offers the bold and adventurous a variety of experiences. According to the Texas Parks and Wildlife, Texas has 3,700 named streams and 15 major rivers accounting for over 80,000 miles of waterways. 
If you are one of those adventurous types that loves the outdoors, Texas is the ideal destination.  The eastern portion of the state has rivers that have been characterized as having currents that provide a leisurely paddle, among pine tree lined banks, in a very warm and humid climate.  The central part of the state offers waterways cut through hilly terrain, with steeper gradients, often offering a variety of white water experiences. The western part of the state is very arid with high bluffs and canyons for those seeking a more wilderness type of experience.  
Additionally, Texas offers kayaking experiences on coastal waters, cypress lined swamps, 1,800 foot canyons, and slow-moving waters that meander through deserts.  The diversity of experiences offered in Texas provide paddlers an abundance of great adventures.  So, if you are considering possible destinations for your next paddling experience we offer a list of the best places to kayak in Texas for your review.
With the huge number of great waterways, lakes, coastal areas, bayous, and reservoirs that are ideal for kayaking in Texas your research for a destination can be overwhelming. To assist you in your search, we have provided family friendly calm-water paddles, rivers with white water rapids and paddling trails for nature adventures that are sure to be amazing and memorable paddles.  
1. Lady Bird Lake
Let's start out with one of our favorite destinations, Austin, Texas.  Austin is well known for being a very eclectic city with a great live music scene centered around country, blues and rock genres.
No where is the Austin lifestyle better captured than the opportunities offered by Lady Bird Lake.  Located in the center of the city is this stretch of a dammed area of the Colorado River with an enormous number of recreational opportunities.  For kayakers, the lake offers eight designated launch sites and numerous other areas to put-in and take-out your kayak. The lake offers a calm, leisurely paddle for the whole family or more exhilarating options for the more serious paddlers.  
Lady Bird Lake offers the opportunity to paddle while viewing the skyline of the city.  You can head out on your own or follow the Lady Bird Lake Paddling Trail. A couple of unique opportunities, for the family while your out kayaking are stops at Austin's two spring-fed pools: Barton Springs Pool and Deep Eddy Pool.  There are multiple spots to stop for a shore lunch, to hang out on the beach or take in the events that are routinely taking place around the lake.  The lake is a great place for beginners and children to sharpen their paddling skills as there are no motorized boats allowed on the water and there are multiple locations offering equipment rental and assistance for your paddling trip.  
Lady Bird Lake is ideal for a relaxing and leisurely paddle, a good workout or just exploring the scenery.  The lake is calm and easy to navigate, with a variety of experiences and an extensive area to paddle.
2. Devil's River
A little more adventurous option is the Devil's River, located in southwestern Texas.  This river is part of the Rio Grande drainage basin offering a secluded waterway with calmer stretches while also offering some class III rapids.  The trip along this river has beautiful, blue water and a scenery that includes desert views, rugged ridges, scenic canyons and shore banks strewn with brush.  
Due to the isolated areas and challenging class III rapids, the Devil's River is recommended for only the experienced kayakers.  
3. Caddo Lake
Caddo Lake is located on the boarder between Texas and Louisiana, just north of Shreveport.  The lake offers a kayaking adventure for those looking to explore nature in a unique environment. With a host of sloughs and bayous to explore, the 32,000 acres of cypress swamps are sure to have some amazing experiences.  
This trip is one you will want to bring along your photography equipment.  You will have the opportunity to see a wide range of birds, anglers can chase after several different species of fish (crappies, bass, etc.), and you may even see alligators and various reptiles. Along the way, you will be exposed to some extraordinary views of beautiful cypress trees.
Located on Caddo Lake is the Carter's Chute Paddling Trail, which is part of the Texas Paddling Trail.  The 7.6 mile loop offers the opportunity to explore some unique and amazing scenery.  
4. Rio Grande River
For the thrill seekers looking for more challenging and demanding white water kayaking, you'll probably find Texas to have less opportunities than other areas of the country.  You will be able to find class III and IV rated whitewater on waterways like the Alamito Creek, which is a tributary of the Rio Grande River on the western boarder of Texas.  Generally, the states kayaking experiences are more manageable and less challenging than other parts of the country.  
Kayaking the Rio Grande through Big Bend National Park will provide a slight gradient and what is described as being a step back in time, due to the undisturbed and natural landscapes.  Some of the highlights of this paddling trip would include the views of the Chisos Mountains, the exhilarating experience navigating the Tight Squeeze Rapids or taking in rugged and secluded experience of traveling through the Mariscal Canyon.
The Rio Grande is ideal for kayakers looking for a bit more challenge from the mild rapids to a class IV rapid, while also enjoying a serene paddling trip.
5. San Marcos River
The San Marcos River is located in central Texas between Austin and San Antonio.  It has a reputation for attracting a college-aged crowd and you will find areas where you are joined by tubers and paddle boarders.  Don't let this dissuade you from taking a kayak trip on this river.  
You will find this waterway to be a consistent 72 degrees due to the numerous springs that feed the river.  Your paddle will include some mild rapids in some of the cleanest and clear waters that travels through beautiful natural habitats.  
There are tours and guides available, making this river suitable for all levels of kayakers.  The San Marcos is a beautiful, tree lined, rustic river setting that is sure to delight all that paddle this waterway.  
Additional Destinations
Texas has a huge number of amazing kayaking destinations for all levels of kayakers.  We have provided our five top unique experiences for your consideration. We would be remiss if we didn't give some additional options for you to consider, so here's a brief list should you want to research further:
Guadalupe River (South Central Texas): trees and cliffs manageable by all levels of paddlers.
Brazos River (North Texas): Scenic river paddling on one of the longest rivers in the country with campgrounds and several sandbars.
Lighthouse Lakes (Gulf Coast): Part of the Texas Paddling Trail this is a series of tidal channel and coastal flats.
Neches River (East Texas): This paddle is for those looking for some solitude enjoying nature.
Frio River (South Central Texas): Cool, clear water that is fed by underground springs providing secluded scenery.
One additional source of kayaking destinations that we've referenced a couple of times in this article is the Texas Paddling Trail.  The program was developed to provide maps, signage and additional information on public inland and coastal paddling trails.  By going to the Texas Paddling Trail web-site you will find over 40 descriptions and additional information about paddling destinations for your review.
Recommended Practices
As always, your top priority and considerations should be your safety and the safety of those paddling with you.  No matter the body of water you are kayaking on there are inherent challenges and unpredictable conditions. 
Paddlers should be reminded that the laws require the following:
Each kayaker has a PFD (personal flotation device)
A device for sound signaling (i.e. whistle)
In reduced visibility circumstances (fog, overcast, sunrise, sunset) a visible light source
A few additional considerations for you while your kayaking:
Do not paddle alone, especially in some of the more isolated locations.
Bring along a map of the waterway.
Bring your cell phone in a waterproof case.
Check the weather forecast and water conditions prior to your trip.
Dress appropriately for the weather and water conditions.
Leave a detailed itinerary for your trip detailing your plans and intended return time.
Bring sunscreen, bug repellent and sufficient water to stay hydrated.
Final Thoughts

We provided only a few recommendations we feel are great kayaking destinations found throughout Texas.  Your choices are numerous but there is no doubt that you will find opportunities for any skill level, personal interests and scenic and environmental preferences.  Do your research and then head out for your next great paddling adventure. Please let us know in the comments section if you choose any of the destinations we have listed or if you've found another great kayaking location.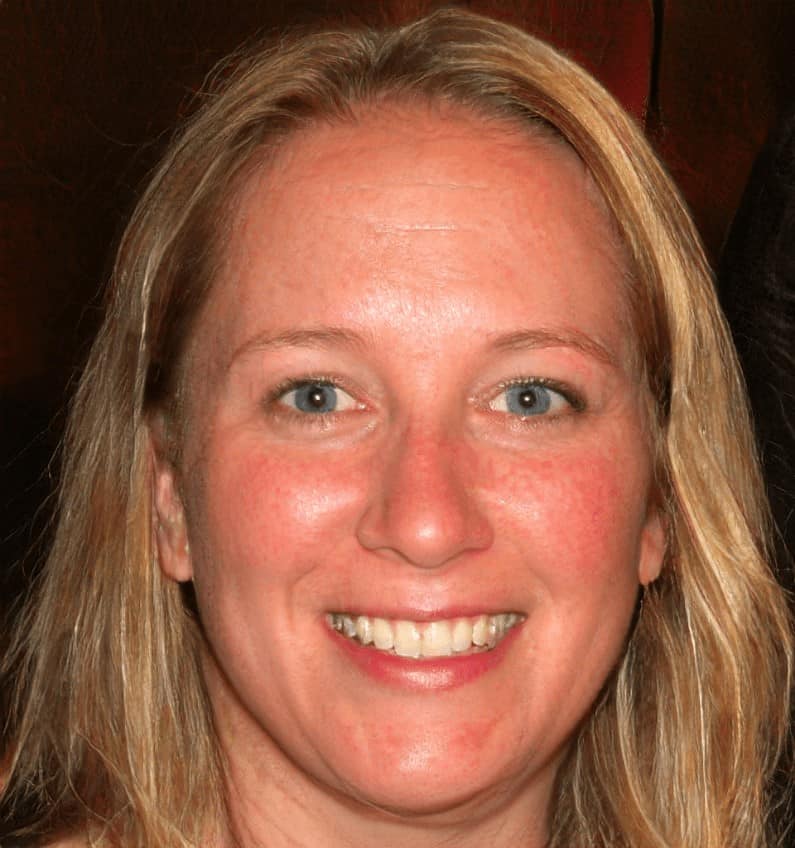 Megan Jones leads the editorial staff of Seaside Planet. They are a multidisciplinary team of outdoor adventurers, water sports lovers, and passionate beach goers. You can learn more about Meg and the rest of the editorial team here.