Are you looking to venture out of your comfort zone and give Paddleboard Yoga a try? Or are you an experience paddler ready to explore a new way of experiencing your board and the water? Choosing the best paddleboard for yoga can be intimidating with so many options and styles available on the market today, so we've put together the following guide to get you on the water as soon as possible! 
Paddlers of all skill levels, even those novice to the sport, can benefit from practicing yoga on a SUP (stand up paddleboard). This
fun way to adventure
can be used as a way to relax,
as a good workout
, or both. Whether you're new to SUP yoga, or ready to get back out on a board for more paddling, there's a stand up paddle board for yoga on this list that's sure to suit your needs on the water. Here are 5 of the best SUP's for yoga available, and a buyer's guide to help you choose the right one for your next adventure:
The Best ​SUP for Yoga Comparison Chart
Hard-Body Fiberglass and EPS Core
Hard-Body Thermoformed Composite
High Density PVC and Foam Deck
2 Mounted and 1 Removable Fin
Hard-Body Fiberglass and EPS Core
Hard-Body Thermoformed Composite
High Density PVC and Foam Deck
2 Mounted and 1 Removable Fin
The Best Paddleboard for Yoga Reviewed
1. ​Surftech Yoga-Versal: Lightweight and Durable
Review
Made with a very dense molded core to provide you with plenty of stability when you are out on the water, this board from Surftech was specifically made with the practice of yoga in mind. This means that it is the perfect size and shape for users to perform even the most intricate or difficult poses without worrying about whether or not they are going to lose their footing or flip over. While it is easy to make a paddleboard that is lightweight, it is hard to make one that is this stable and will offer plenty of security.
While very lightweight and easy to maneuver, it's important to realize that accidentally running into a rock can greatly damage the board due to its lightweight design and construction. This board was designed specifically to float on a placid body of water for yoga practice. It is nowhere near strong or durable enough to last in harsh or wilder water and can become damaged irreversibly if you are not careful. This board is great for sitting still on the water and will allow you to practice yoga without worrying about drifting too far to a new location while in a pose.
2. ​Advanced Elements Lotus Board: ​​An Outstanding Yoga Board
Review
Made with a drop-stitch construction to ensure that the board is as thick and reliable as possible, Advanced Elements has created a paddleboard that is perfectly suited for yoga and ideal for both beginners and more experienced practitioners. The deck surface has a double layer skin and provides plenty of space for you to move around on the board and grip the surface easily. While you may balk at buying an inflatable board, this one inflates and deflates in only about five minutes, making it fast and easy.
One problem with some inflatable paddleboards is that they are not as sturdy or rigid as traditional boards are but this is not a problem with this model from Advanced Elements. Additionally, inflatable boards are significantly more portable and can be deflated for easy transportation in your vehicle. The included paddle is not only durable enough to allow you to control where you are going to be performing yoga but also will break down to fit easily inside of the carrying bag.
3. ​BIC Sport ACE-TEC: Get a Grip on a Comfortable Board
Review
While BIC has been around for a while, this board from them shows that they can produce paddleboards that will also meet the needs of people wanting to practice yoga. While this board may seem large and bulky, it is incredibly lightweight and will cut through water quickly and easily, allowing you to move quietly so you do not break the flow of your practice. Additionally, this board is incredibly stable, which means that while you are transitioning from one yoga pose to another, you won't have to worry about the board tipping or becoming unstable.
The wave-grooved pad that runs from the tail to the nose makes it very easy to get a good grip on the deck of the paddleboard, no matter if you are holding on with your feet or your hands. One problem with this board is that it is so light and stiff that when dropped or knocked into a rock, that the board can become irreversibly damaged; when the structure is compromised, then the board will not be good for paddleboarding any longer.
​4. ​ISLE 10' Airtech Inflatable Yoga SUP Board


Review
Stand-up paddleboards need to be designed to provide security and stability when someone is using them, and this board from ISLE was created to be sturdy, durable, and easy to stand on for longer periods of time. Instead of worrying about losing balance when using this board, users can easily change from one position to another, making it perfect for paddle boarding as well as for performing yoga out on the water without fear. Thanks to the quality design, this board is 6 inches thick and made from military grade PVC, which means that any bumps against rocks or logs in the water won't result in immediate damage.
To ensure that buyers are able to start enjoying their new paddleboard right away, ISLE has included a great accessory travel bundle with the board. This includes a hybrid paddle that quickly breaks down into 3 pieces for easy storage and travel, but is very strong and reliable when connected. Additionally, there is a backpack for travel, a HP hand pump to make pumping up the board fast and easy, a center fin, coil leash, stickers, and a user manual.
While there are many boards on the market that claim to be designed for yogis, this one has features that make it possible for yogis to get into different poses without losing their balance. The tail outline and the nose are both wider than those on traditional boards, and these add a ton of stability to the board. The wider design is also perfect for users who want to simply cruise around, as they will prevent unintended falls.
While many boards are incredibly heavy, which makes them difficult to carry and then to maneuver in the water, this board only weighs 20 pounds. Its lightweight design makes it perfect for users of all ages and abilities. The manufacturing process is designed to coat all stitches on the board with a special bonding layer as well as a heavier PVC layer. This process was specifically designed to help prevent any leaks from the board and to ensure that it doesn't start to lose its integrity over time, which can be not only frustrating, but dangerous, as well. Without a doubt this is a quality easy to carry board from isle airtech.
​5. ​Peak 10' Yoga Fitness Inflatable Paddle Board (SUP)


Review
Yoga and fitness enthusiasts will be able to get a lot of use out of this 18 pound paddle board since it was designed to be not only easy to move and navigate through the water, but also to inflate and deflate. It provides a perfectly stable platform for yoga, and thanks to the larger size and durability of all used components and parts, it's perfect for carrying up to 275 ​lbs without risk of damage or tipping over in the water. This means that users can double up when on the Peak board or can bring along a dog or even a cooler, if desired.
Because it is made from a durable military grade PVC with dual layers, it will simply bounce off of any rocks or branches that users encounter in the water, which gives peace of mind when far out from shore. It's ready for use on the open water of the ocean but also great for use in lakes, rivers, and even deep streams. Unlike some boards that will be quickly ruined when used in streams and rivers, this board is durable enough to handle it all.
Included with the board is a center fin, leash, hand pump, carrying bag, paddle, and waterproof phone case. Because the board inflates easily using the pump and can be deflated and then rolled up and placed in the bag, it's perfect for users on the go who love to travel and want to be able to bring their board with them wherever they are.
The front bungee system on the board ensures that any gear on the board won't fall off into the water, which is great for users who want to bring along a cooler on their trip. Additionally, the wider deck pad on this model was designed specifically for users to perform static yoga routines on the water without the danger of falling in. The nose and the tail are also wider than on other similar boards, which provides extra room for moving and for balancing. If inflating with the included hand pump is too slow, then there are many compatible electric pumps that can be used to cut the time in half.
Choosing a PaddleBoard for Yoga: Buyer's Guide
When looking for a paddle board for yoga you have to make sure that you consider a few different features before buying one so that you can be sure that you purchase the best ​option for you. While it may seem like all ​boards are created equally, this isn't the case, and some research is necessary before going shopping. When you understand the key features that you need to consider, then you will be much better off and you are much less likely to purchase a paddleboard that won't meet your needs or will fail you when you are out in the water.
Look at the Hull of the ​Board
The hull, also called the body, of the paddleboard, will play a huge role in how well the board performs when you are in the water and it is something that you need to think about when you're shopping. Most types of paddleboards have either a displacement or a planing hull, although there are a few that are a hybrid of the two styles.
Paddleboards with planing hulls are wide and flat and look like a surfboard. They ride on top of the water and are incredibly easy to maneuver, making them a great choice for beginners who don't have a lot of experience ​paddleboarding.
Displacement hull boards have a pointed front that looks like a canoe or a kayak. The shape of the front of the nose makes it very easy for the paddleboard to slice through any water, pushing it up and around the board to create a smooth and fast ride that is incredibly efficient. They take less effort to paddle, which increases speed and distance that you can travel before you start to get tired, but tend to be a bit more difficult to maneuver.
Consider the Construction
Another feature to consider when shopping for a paddleboard is the construction of the board itself. Solid ​paddle boards have a foam core wrapped in a combination of epoxy and fiberglass. They are affordable, durable, and surprisingly lightweight considering the quality materials. Not only do they offer great performance with fast speed and a variety of sizes and styles, but they are very stable, which is great if you are going to be riding waves and want to feel a solid and sturdy board beneath your feet.
Inflatable paddle boards have an air core and need to be inflated before you take them out on the water. They feel very rigid when fully inflated, but aren't as rigid as solid paddleboards. They are great for people who love to travel and want to take their board with them on the road or for those who will be performing yoga or will be in ​ similar situations.
Look for Fins
Fins are also very important and will add stability to the board and make it easier to maneuver. Look for larger fins that have a long front and wide base if you need one that offers the most stability, and smaller fins if you want more control over your maneuvering.
Consider Additional Features
In addition to fins, some ​boards have extra features, making them great for certain use. Look for boards with attachment mounts or points if you want to be able to attach your camera, fishing rod, or seat to the board. Some paddleboards come with tie-downs or bungees that let you attach a cooler, dry bag, or extra clothing so you don't have to worry about them falling off into the water.  For beginners, you'll want to make sure you purchase a board with a quality slip deck. And last but certainly not least, look for a good warranty or money back guarantee in case there are any manufacturing defects. Thankfully most popular brands now offer excellent support but you should double check before making a purchase.
​Frequently Asked Questions
What Size Do I Need?
One common question that people ask when shopping for paddleboards is what size they need. The length of your new paddle board will play a huge role in how well you can handle the board. Shorter boards aren't as fast as longer boards, but are generally much easier to maneuver. Make sure that you consider ​what activities or sports you may want to use your new board in ​so that you can pick the best size for your needs.
How Do I Choose a Paddle?
You need to make sure that you have the right paddle so that you will have the easiest time out on the water. Most of the paddles you will find are adjustable, but there are a few rules to remember when shopping. For racing, look for a paddle 10 to 12 inches taller than the paddler, for flatwater look for one 8 to 10 inches taller, and for surfing look for a paddle that is 8 to 10 inches taller.
The paddle consists of three parts – the blade, shaft, and handle. Testing out a few different handles and seeing how they feel in your hand is a good way to determine the right one for you. Early on in your paddling career we recommend an adjustable paddle as it will give you options.
How Do I Store My Board?
Storing your board correctly is important so that you can minimize the risk of any damage occurring to your new board. Keeping your paddleboard inside when you're not using it is the best way to ensure that it's not exposed to elements. Solid paddleboards should be stored in a board bag, as this will prevent any dings, scratches, or other damage. Both solid and inflatable boards must be stored out of direct sunlight. The best place for any kind of​ board will be cool and dark, such as in your garage, basement, or in a closet in your home where you can make sure that your board won't be damaged.
What Other Gear Do I Need?
It's easy to want to hit the water as soon as you have your new paddleboard and paddle, but there are a few more things that you will need to buy so that you can really enjoy your experience and so you'll be safe on the water. Using a leash and a proper life jacket will ensure that if you fall off of your board, you can easily retrieve your board and get back on, and these are especially important in rough water conditions. Additionally, you will want to invest in protective gear, a whistle, flashlight, repair kit, pressure gauge (if using an inflatable sup board) and ID sticker so that you can always get your board back if you happen to lose it out on the water.
​Final Thoughts

When you're searching for the best yoga paddleboard on the market today, it's important to understand your goals on the water. You'll have to choose between a full sized design, or a portable and inflatable version. Additionally, there are many design and function features you may want in your board to add to your experience on the water. Use this guide to choose the best paddleboard for your next adventure, and give SUP yoga a try! 
Are you planning an epic SUP yoga adventure that you'd like to share with us? Or has this guide helped you get one step closer to your next paddling excursion? We would love to hear about it- share your thoughts, comments and questions in the comment section below!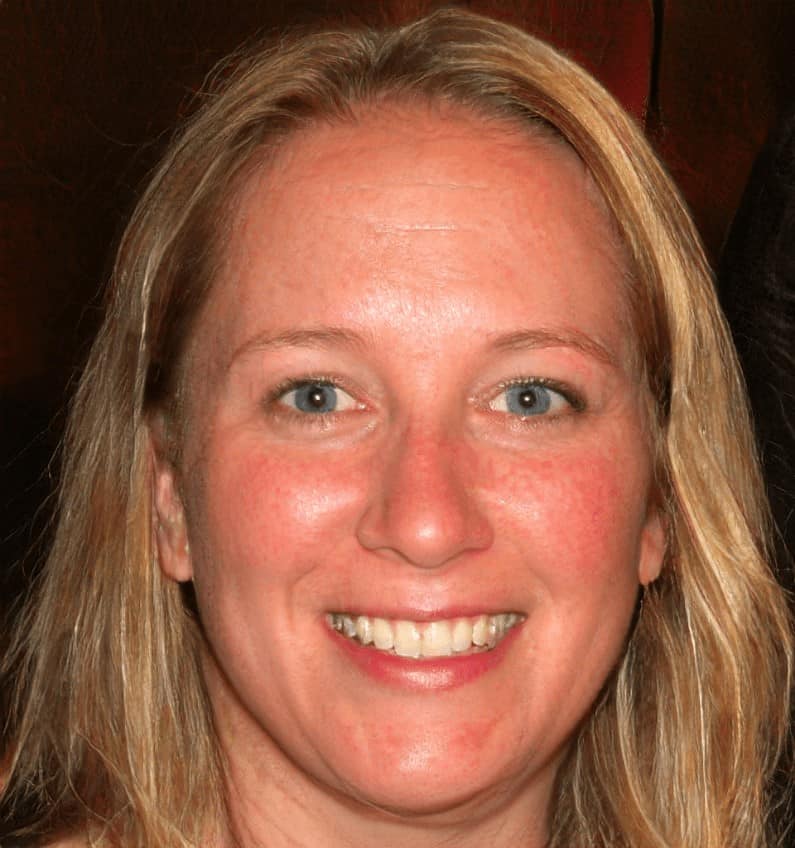 Megan Jones leads the editorial staff of Seaside Planet. They are a multidisciplinary team of outdoor adventurers, water sports lovers, and passionate beach goers. You can learn more about Meg and the rest of the editorial team here.