Some links in this post are affiliate links. This means if you buy something through our posts, we may get a small share of the sale at no additional cost to you. As an Amazon Associate we earn from qualifying purchases. Click here to learn more.
​​Fun and Safety: Find the Right PFD!
There are few means of experiencing the ocean which are more exhilarating than water sports. And fewer water sports which are as adventurous as paddle boarding.
With the ability to go on lengthy trips and even explore the sea further away from the coast, it's no surprise that it continues to attract a growing number of fans.
And just like other water sports categories, ensuring you have a great time also requires paying close attention to every little detail in order to remain safe while engaging in this popular past time.

And that's why we shall be looking into the best life jackets for paddle boarding to decide which one is the most effective at protecting you during your adventures on the water.
​Finding the Ideal ​Life Jacket
In spite of being a relative newcomer on the mainstream water sports scene, paddle boarding has taken the world by storm. And it's pretty easy to understand why.
It's not only suitable for exploring any body of water - rivers, lakes, creeks or the ocean - but is also great for improving your fitness, thanks to the full body workout it provides. What's more, it's also considered somewhat safer than canoeing or kayaking.
However, it does require one piece of equipment which is just as mandatory as the paddle board itself - the life jacket. That's because the board counts as a vessel in the United States.
The ideal life jacket must fit snugly and comfortably and permit you to move with as much ease and freedom as possible. It should also be sufficiently buoyant and come in bright colors to ensure you are able to remain afloat and can be spotted easily if you ever happen to require any assistance.
Below we have 5 life jackets which possess all these qualities. But they also have other welcome features too. And at the very end of the article, we will be able to decide which one is the best choice for your paddle boarding adventures.
Comparison Chart
ONYX MoveVent Dynamic Paddle Sports Life Vest, Medium/Large, Aqua
Stearns Hybrid Paddle Vest
NRS Vapor PFD Yellow L/XL
Astral YTV Life Jacket PFD for Whitewater, Touring Kayaking, Sailing and Stand Up Paddle Boarding
Manual Inflatable Belt Pack
ONYX MoveVent Dynamic Paddle Sports Life Vest, Medium/Large, Aqua
Stearns Hybrid Paddle Vest
NRS Vapor PFD Yellow L/XL
Astral YTV Life Jacket PFD for Whitewater, Touring Kayaking, Sailing and Stand Up Paddle Boarding
Manual Inflatable Belt Pack
Best Life Jackets for Paddle Boarding Reviewed
1. ​Onyx MoveVent Dynamic Paddle Sports Life Vest PFD
Review - Spoiler: It's ​​Our Best PFD Selection
If ever there was a life jacket made from a secret wish list contributed to by every paddle boarding fan, it would most likely turn out to be this product.
Easily adjustable to ensure a perfect fit, it is also extremely light so that you hardly feel its weight when you put it on. These almost magical qualities are due to its Mesh inSculpted and flexible design which flow along the contours of your body to fit it as snugly as possible, as well as its soft, lightweight flotation foam.
The 200 denier nylon ripstop and nylon oxford used in its manufacture also enhance its lightness, durability and flexibility and are especially water repellent.
In addition to keeping you safe, this life vest also comes with a comfort factor thanks to the mesh ventilation at its front and back which enables maximum airflow.
The product also features an expandable mesh pocket which might just come in handy for useful items you'd love to have with you on the water. Its manufacturers have also attached a whistle to it as well - a sure sign of their dedication to keeping you safe while you explore your favorite waterways. They have also made use of Solas grade reflective material to make sure you can be spotted as easily as possible and provide the life vest in orange or aqua.
​All these awesome features make this life jacket an excellent choice for ensuring you remain safe while having fun with one of the most enjoyable water sports of all time.
2. ​Stearns Hybrid Paddle Vest
Review
The manufacturers of this item pride themselves on having produced a life jacket which is the epitome of convenience and comfort.
And with its large arm holes to permit easier movement, they can be taken at their word. Especially since it also features side and shoulder adjustments to ensure you can work out the fit which is most suitable for you.
It also comes with front pockets so you can store your personal effects and have them within easy reach too while on the water.
But most importantly, the Stearns Hybrid Paddle Vest will keep you safe due to the PE flotation foam also used in its manufacture which is known for its exceptional buoyancy and lightness.
And the manufacturers are also pretty secure in their belief in its durability and in the fact that it will accompany you on many paddle boarding trips in the future.
3. ​NRS Vapor PFD
Review
The last item on our list is especially light and offers easy mobility. Its manufacturer's faith in the ability of their product to deliver is rather unshakable resulting in them promising that you'll actually forget that you have it on - a pretty bold claim.
It is actually justified thanks to its status as a Type III PFD which indicates that it is suitable for wearing for a long period of time. There is also its action-cut design which provides as much freedom as possible for your arms - a necessity when paddling.
Its adjustable straps and soft foam used in its manufacture also mean that it is able to fit right around you and adjust to your body shape.
Because it is also US Coast Guard approved, it is capable of keeping its wearer afloat and is best for calm inland water where it will be at its most efficient. And there is also the fact that it comes in a bright yellow which is also helpful in terms of visibility.
​It is the ideal choice if you intend to explore a calm stream, river or lake on a clear summer's afternoon. And that's one of our favorite things to do on our paddle board.
​4. ​​Astral YTV Life Jacket
Review
The 200 x 400 denier ripstop nylon shell used on this jacket provides you plenty of protection and ensures that the jacket won't be snagged or ripped, even if you accidentally end up in branches. Thanks to the design of this jacket, it is able to withstand daily use in harsh conditions without being damaged or failing, which is great for avid kayakers.
Not only is the jacket designed to last for a long time, but it is also light enough that you may forget you have it on. The featherlight construction still boasts impressive PE foam and PVC-free Gaia inserts. These are sure to keep you afloat without any problems if you do accidentally end up in the water.
There are two zippered pockets on the front of the jacket where you can store small gear or snacks that you may need on the water. While it's a small thing, having a zippered pocket is something we look for in a jacket. To help keep you safe, this jacket has a knife tab on the chest that is easy to access and allows you to cut yourself free in case of an emergency.
Not only is this jacket easy to adjust, which makes it a great option for wearers of all ages, but it is cut to be comfortable for both women and men to wear. The design of the jacket and the way it fits on the body provides plenty of protection, but doesn't limit arm or torso movement, allowing you to easily navigate water without fear or problems.
​5. ​​​Onyx Manual Inflatable Belt Pack
Review
This inflatable belt pack contains a life jacket that will help to keep wearers safe when out on the water. The unique design of this pack boasts a low profile so that it will stay out of the way when on the water, allowing wearers to move freely.
Thanks to the secure buckle, this belt pack is not only easy to put on before heading out onto the water, but also very easy to take back off when it's time to remove it. The buckle is tight enough to prevent the belt from slipping off or popping open on accident, which can cause the entire belt to come loose. Additionally, it's designed to offer fast inflation in the case of an emergency.
The secure pull of this belt pack attaches easily to any life jacket so that it can be pulled quickly in an emergency. This allows for incredibly fast release when the belt pack needs to be inflated. With a 200 denier nylon oxford cover on this belt pack, it won't ever snag or rip, even if a wearer accidentally falls into the water and is knocked against hard or jagged rocks.
There is a 26 g CO charge that offers 17 pounds of buoyancy, as well as an inflation tube. This oral inflation tube can be inflated to add additional buoyancy up to 26.5 pounds. As long as the person wearing this belt pack is over 16 years old and weighs more than 80 pounds, then it is entirely safe to use.
Buying Guide

Life jackets are important for any water sport, including paddleboarding. However, the life jacket that you wear when kayaking or canoeing isn't always the best choice for getting out on ​your ​stand up paddle boards. These life jackets need to provide protection and buoyancy without hindering movement. By knowing what to look for when shopping, you can make sure that you buy the best paddleboarding life jacket for your use.
Size
The most important thing to consider when shopping for a life vest for paddleboarding is the size, as you must make sure that you will be safe when wearing it. A life vest, or PFD, that is too large can allow you to easily slip out when you fall into the water. On the other hand, one that is too small can constrict your body and restrict your movements.
Remember that when wearing a life vest you will, most likely, have it on over clothing. Because of that, make sure to measure your body wearing the clothing that you would generally wear ​while out on your boards, so that you can make sure it fits correctly.
Fit
The fit is also very important, because you must have full range of motion in your arms and torso when wearing your life vest, or you won't be able to fully enjoy yourself while paddleboarding. Check to see if the vest can easily be tightened and loosened so that you can account for changes in clothing when wearing the vest. Additionally, remember that all life vests will fit a little differently, so it's important to be patient and try on a few options. For both your safety and enjoyment on the water, it's essential to have a comfortable fit.
Buoyancy
Many people take it for granted that their life vest will float when they fall in the water, but it's worth making sure that the vest is made from buoyant materials. Some life vests that are less expensive simply won't have the same high-quality materials, which means that they may not fully support your weight.
Ease of Use
Additional features on a life vest can improve safety, but only if the vest is easy to use and you can easily access these additional features without a lot of problems. Features, such as a light or a whistle, can help you get assistance in an emergency, but you must make sure that you can easily access them when in the water.
Additionally, if you opt for a life vest that will inflate in an emergency, you must make sure that it is reliable and will inflate automatically or that you can easily inflate it yourself. For this reason, many beginners opt for a life vest that doesn't require inflation in the water.
Breathability
It's hot out in the sun all day long, especially with the added layer and protection of a life vest on top of your other clothing or bathing suit. A life vest that is breathable will be much more comfortable to wear for long periods of time. While you need to make sure to choose a life vest that fits close to the body so that you will be safe and secure when wearing it, you also have to consider if it will breathe.
Look for a life vest that has vents in it, which will allow cooler air to enter and to circulate around your body when you're wearing the vest. If you are able to find a life vest that is designed to wick moisture away from your body, then you will be even more comfortable.
Color
While the color of a life vest may seem like personal preference, there is a good reason to look for one that is brightly colored and that will easily stand out from the water. The brighter that a life vest is, the more easily it will be spotted in the water, especially in rough water or low light conditions. It's important to remember that a life vest is not a fashion accessory, but rather something that will help to save your life.
Frequently Asked Questions (FAQs)
What is a PFD?
A life vest that is made for paddleboarding is known as a PFD. These are simply floatation devices worn around the neck to help prevent the person wearing them from drowning when in the water. While there is often confusion around the name PFD, this is simply another way to name these life vests. It's simply an acronym for personal floatation device.
Does the type of vest matter?
With five different types of PFDs to choose from, it's very important that you choose the right option for you so that you can be safe on the water. Types 1 and 2 are generally great options for relaxing days on the water. These life vests are the type that most people are familiar with. There are also life vests that come in belt and suspender form and rely on CO2 canisters to provide inflation when there is an accident.
Do strong swimmers really need a life vest?
No matter how strong a swimmer you are, if you are going to be ​on a stand up paddle board, then you need to make sure that you take steps to protect yourself by investing in, and wearing, a life vest. These are designed to provide you with the safety and security that you need in an emergency. Water and weather conditions can change suddenly, leaving even the strongest swimmer struggling. Having a life vest on will provide peace of mind and the support and flotation that you need to stay safe.
Can a child wear a life vest that was made for an adult?
It can be tempting to have children wear adult life vests, as they can grow into them in the future, saving money. However, the life vests for children and the life vests for adults are built very differently. When buying a life vest for a child, you will use their weight, not their chest measurement, to determine the right size. While using an adult life vest on a child may seem like a great way to save money, it can really put a child at risk of danger in the water.

​The Verdict on The Best Life Vest For Paddle Boarding
While each life jacket mentioned above is suitable for paddle boarding and will keep you safe, it is the Onyx MoveVent Dynamic Paddle Sports Life Vest which emerges the clear winner of this competition.
And it's all thanks to the attention to detail by its manufacturers whose dedication to the safety and comfort of their clients can be seen in the product's every feature.
And in closing, we will leave a brief recap of what makes it outshine the rest with ease:
200 denier nylon ripstop and nylon oxford used in manufacture to provide extra durability, lightness and flexibility.
Mesh ventilation at the front and back for maximum comfort.
Solas grade reflective material to ensure maximum visibility.
Mesh inSculpted flexible design as well as soft, lightweight flotation foam to ensure a snug fit.
The availability of a safety whistle as an extra ​feature.
​Bright color options including orange and aqua.
You Might Like: How to Properly Store a PFD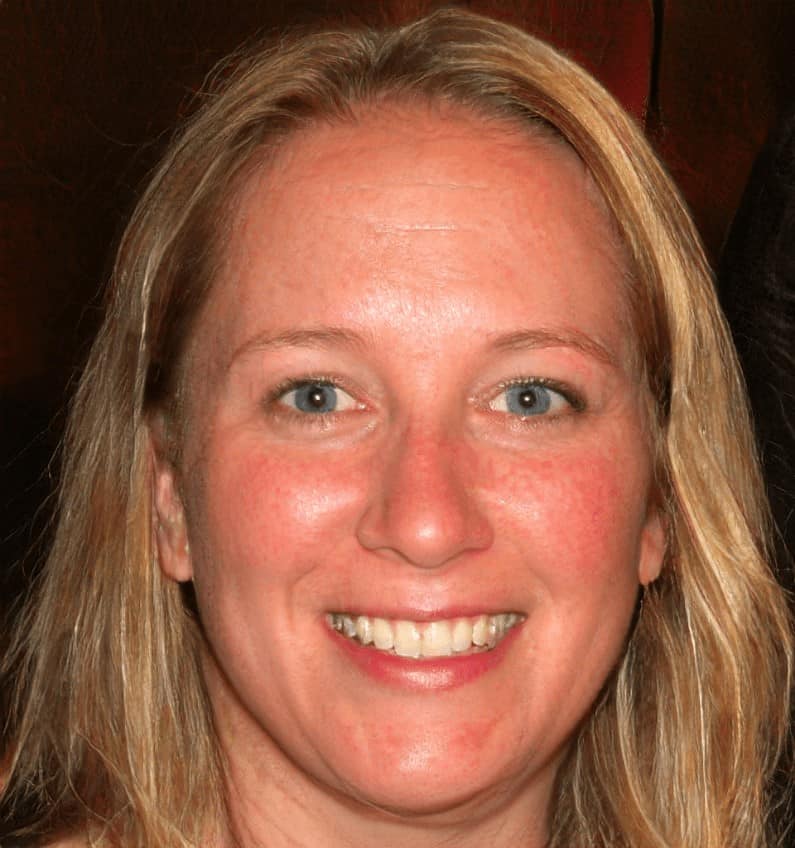 Megan Jones is the lead author of Seaside Planet. She is an avid surfer, scuba diver, and travel enthusiast who takes any opportunity she can to spend time in the ocean. You can learn more about Meg and the rest of the editorial team here.