Imagine exploring the wilderness with your dog by your side, getting connected to the lush environment around you. While there's nothing quite like watching your dog run and frolic on an adventure, you'll need to carry a few pieces of the right gear to keep them safe. One essential piece of equipment you should invest in is the best leash for hiking with your dog. 
From standard dog leashes and training leashes, to slip leads, hands-free leads and more, there are plenty of products on the market to suit your needs. However, choosing an option that's both reliable and durable enough to withstand the outdoor environment takes a bit of research. To help you navigate which leash is right for your adventure, we've gathered this simple guide to get you, and your dog, hiking in no time! 
Here are 5 of the best leashes for a hiking adventure with your pup, and a buyer's guide to help you choose which is right for you:
Comparison Chart
Outdoor Master Bungee Leash
SparklyPets Hands-Free Leash
Hands-Free and Retractable Bungee
Hands-Free and Retractable Bungee
Black/Blue/Grey/Green/Pink/Orange
Blue/Green/Grey/Pink/Teal/Gold
Hands-Free and Retractable Bungee
Black/Blue/Grey/Green/Pink/Orange
Outdoor Master Bungee Leash
SparklyPets Hands-Free Leash
Hands-Free and Retractable Bungee
Blue/Green/Grey/Pink/Teal/Gold
Best Leashes for Hiking with Your Dog Reviewed
1. ​TaoTronics Hands-Free Dog Leash
Review
The TaoTronics retractable and dual bungee dog leash is designed for ultimate ease and convenience while hiking with your dog. Using this leash you can enjoy a hands-free leash belt that straps around your waist, providing you the ability to carry gear, keep hydrated, or assist in rough terrains without feeling restricted by your dog's movements. Along with a waist belt, this leash also features extra handles for added control, allowing you to guide your dog without breaking your hiking stride. This gives you a more direct control over your pup when it's needed most. 
The strong dual
bungee system
on this dog leash has a spring build that absorbs jerks and lunges from dogs weighing up to 150lbs. This feature is ideal for reducing pain and strain on your body from added pressure. Along with a reliable and durable construction, this leash is also fit for all dog sizes and stretches up to 67" long to suit all breeds. Additionally, the reflective stitching provides added safety and visibility in nighttime or darkly lit conditions.
2. ​Lanney Hands-Free Dog Leash
Review
The LANNEY hands-free dog leash is made of a durable anti-tear nylon material that is designed to withstand pulling from excited dogs while hiking, and features a convenient fanny pack for carrying gear. It's construction is great for both medium and large sized dogs, and the cross-stitching lines are wear-resistant, ensuring the leash will keep your dog safe and close for many adventures to come. Featuring heavy-duty metal clasps with 360 degree rotation, the leash is designed to keep your dog secure throughout your adventure. Additionally, the reflective strips running throughout the leash are ideal for increased visibility in low-light conditions. 
Along with a durable construction, this dog leash is also made to be extremely convenient for the user. The elastic bungee system is designed to absorb shock and pull force from dogs up to 150lbs., and to reduce stress and fatigue on your hands, arms and shoulders. Extending up to 76" long, this leash also features dual padded handles for ultimate control of your pup while exploring. Additionally, the adjustable waist belt is made to comfortably fit a wide variety of users, and the color choices are sure to suit your individual aesthetic preference and personality.
​Final Thoughts

Choosing the best dog leash for your hiking adventure depends on your personal preference and the needs of your dog. You'll need to decide if a hands-free or hands-on leash is best for you, or choose a product that offers both to ensure ease while adventuring. Using this buyers guide, and the reviews for 5 of the best dog hiking leashes on the market, it's time to choose one that's best for you and get exploring! 
Has this guide helped you get one step closer to an epic hiking adventure with your pup? Here at Seaside Planet we're both outdoor enthusiasts and dog lovers, and we would love to hear about your experience in the comment section below!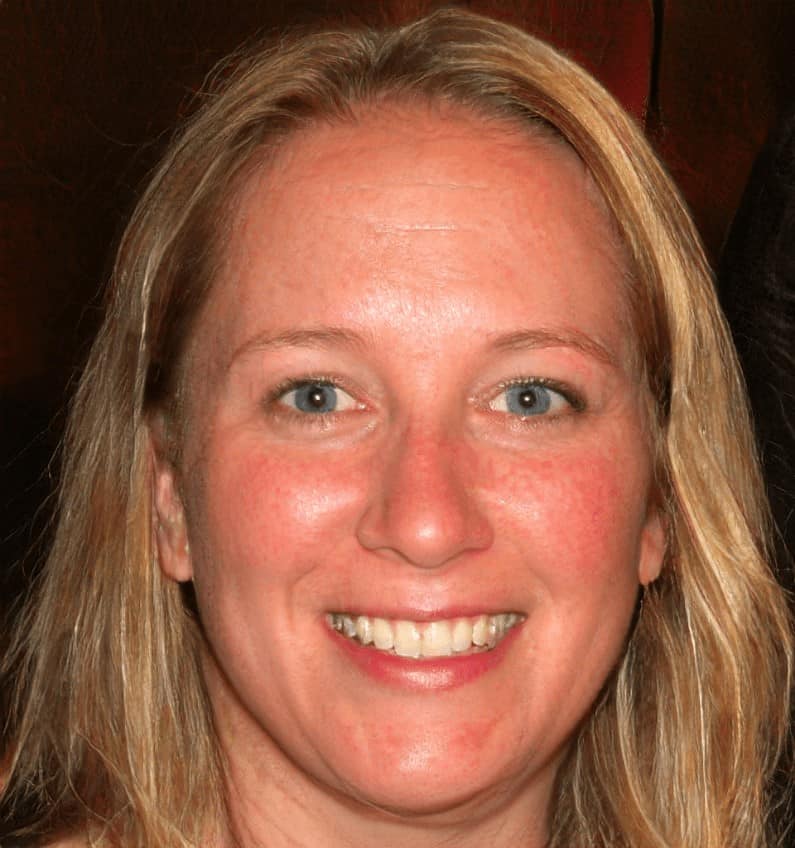 Megan Jones leads the editorial staff of Seaside Planet. They are a multidisciplinary team of outdoor adventurers, water sports lovers, and passionate beach goers. You can learn more about Meg and the rest of the editorial team here.