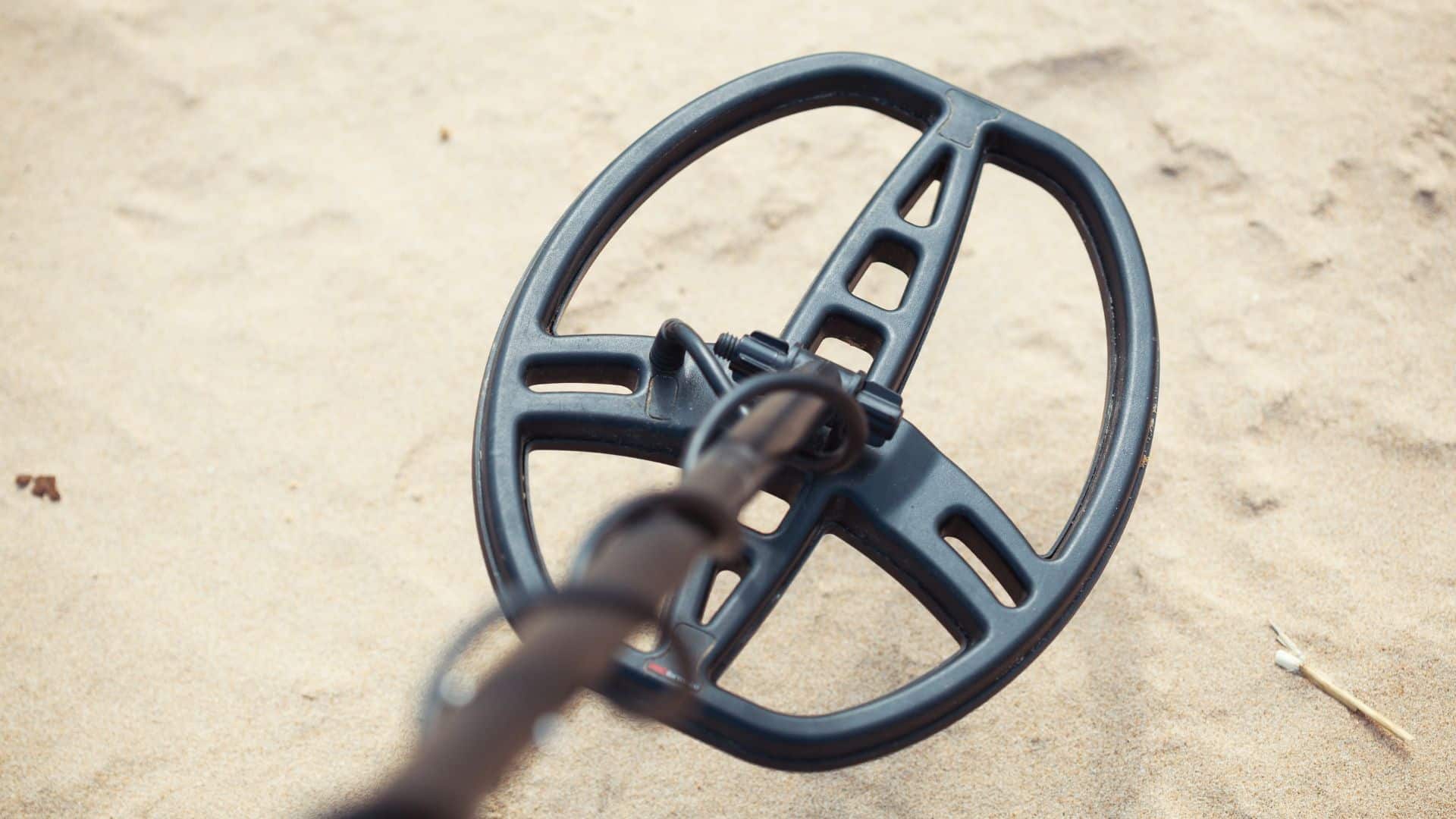 A metal detector can be fun for adults and children alike, and we all know how kids like to hunt for buried treasure. It's a particularly fun activity to do while you're spending time on the beach and it can keep children busy for hours on end. There's really no downside.
That said, choosing the best kids metal detector for the beach isn't always the clearest process. As a result, we're providing some top choices to make sure you pick the best one for your child. From brands like Bounty Hunter, Ground EFX and more, here are the top metal detectors for kids.
Comparison Chart
Bounty Hunter TK4 Tracker IV Metal Detector
INTEY Metal Detector Beginner High Accuracy Waterproof GC-1065 Metal Detectors Suitable Adults Kids Adjustable(35"-45") LED Flash Light &Two Mode(Multi-Function Folding Shovel)
GROUND EFX MC1 Cyclone(TM) MC1 Youth Analog Metal Detector electronic consumer
Fisher F22 Weatherproof Metal Detector with Submersible Search Coil
Deteknix Scuba Tector Underwater Waterproof Metal Detector up to 200ft / 60m with LED, Vibration and Audio Alerts with Rechargeable Long Lasting Battery
INTEY Metal Detector Beginner High Accuracy Waterproof GC-1065 Metal Detectors Suitable Adults Kids Adjustable(35"-45") LED Flash Light &Two Mode(Multi-Function Folding Shovel)
GROUND EFX MC1 Cyclone(TM) MC1 Youth Analog Metal Detector electronic consumer
Best ​Kids Metal Detector for the Beach ​
1. ​Bounty Hunter TK4
Review
For a simple, reliable option ​that is still a great value, check out this model from Bounty Hunter. ​It's able to detect larger items up to 3 feet underground and works to distinguish between the treasures you want and trash you don't. It's also able to handle some of the more extreme ground situations.
It's known to be one of the top metal detectors aimed at kids who are beginners. Even though some may argue that quality-wise, there are better metal detectors for those who are just starting out, but the one thing that draws many people is the ease of use. Most people who try out this model find that it's very easy to use and easy to carry. It also tends to be very effective, which is great whether you're looking for treasure or a lost valuable.
2. ​​INTEY GC-1065
Review
For those searching for a great metal detector, this is a fantastic solution. This option is ideal for kids and offers a decent level of durability. The accuracy is designed to be quite high, resulting in finding more treasure than the average device. The coil at the end is also made to be waterproof, so you won't need to worry about shorting it out.
INTEY is a top brand that detects all-metal, but you can also set the discrimination setting and detect certain metals. It is a very sensitive detector that distinguishes various types of metals once the coil is close. You will hear a beeping sound once the device has picked up metal.
There is also a pinpoint function that shows you the precise location of the metal. Overall, this is a top-quality metal detector with a water-resistant coil and stem.
While no product is perfect, many people find that customer service is quick to solve any problems that arise. Aside from that, it's a device that is made to be easy to use and easily adjustable for the height of the user.
​3. ​Ground EFX Metal Detector
Review
If you're looking for a easy to use option for kids, check this one out. This is a model that is made specifically for children, allowing them to search for treasure just about anywhere. It's able to detect down to 24 inches below the surface, searching for metals. When it comes to coins, it can reach about 5 inches underground.
Whether your kid is right handed or left handed, they can easily switch, so you don't have to worry about controlling the hand adjustment.
Because this is an option made specifically for kids, it's one that is rather easy to use. The length is also adjustable so that kids of any height can easily use it.
While it has the variable discrimination controls for 8 categories of various metals and 4 elimination modes, it's easy to get lost with all the controls if you're a first-time user.
​4. ​Fisher F22
Review
This submersible option is ideal for searching on the beach and is quite reliable. It offers 10 levels of sensitivity to ensure you find exactly what you're searching for. On top of that, it's made to offer more durability than other options through the resistance to inclement weather.
Among those who try this option, most find that it's able to provide a lot of overall value. It's an easy device to set up and use and many find that it has a very stable system. On the other hand, programming it takes a bit of practice.
​5. ​Deteknix
Review
When you want to search for treasure underwater, this is a fantastic option, especially for those kids who want to search for treasures while they scuba dive or snorkel. It's able to handle being submerged up to 200 feet below the surface of the water. The convenient battery also allows it to keep working for about 10 hours of use, so you'll have plenty of time to treasure hunt.
One of the aspects people love about this model is that it does a great job of finding lost treasures under the water. Whether it's a wedding ring or other treasured item, this metal detector will do a fantastic job of finding it.
​The Verdict
For those who want the best possible option in this list, the Fisher F22 is the model to check out. It ​might not be right for everyone but it's one that is highly reliable and can last you for years to come. Thanks to the submersible coil, it's also a choice that is easy to use on the beach.
If you're seeking something a little different, the other options are worth checking out. Each has some great benefits to offer you and your children.