Are you looking for a fun and exciting way to keep kids entertained at the beach? The best kids metal detector can be fun for adults and children alike, and we all know how kids like to hunt for buried treasure. This is a particularly fun activity to do while you're enjoying a family trip to the shore, and it can keep children busy for hours on end. However, because choosing the best beach metal detector for your next family adventure can be overwhelming with a plethora of styles, features and options available on the market. But we're here to help! Here we've gathered the ultimate guide to the top five products available, and a simple breakdown of the features you'll want to search for when choosing the best one for your children.
Here's everything you need to know about children's metal detectors for the beach:
Comparison Chart
National Geographic Junior Metal Detector
Ground EFX Metal Detector
7.69 kHz Operating Frequency
6.6 kHz Operating Frequency
6.7 kHz Operating Frequency
Easy to Operate Pinpoint Mode
All-Metal, Discrimination, & 2-Tone audio modes
8 Categories of Metals & 4 Elimination Modes
11" Triangulated ConcentricElliptical Searchcoil
7.5'' Waterproof Dual Coil with Adjustable Sensitivity Up to 1' Depth
Detects Larger Objects Up To 3 Feet
Detects Larger Items Up To 24 Inches
Large 2- Digit Numeric Target-ID Numbers, 1-99
Compact and Collapsible, User-Friendly Function
Control Distinguishes Between Targets & Unwanted Metals
Variable Discrimination Controls
Telescoping and Length Adjustable Arm,
Built-in Speaker & Headphone Jack
7.69 kHz Operating Frequency
11" Triangulated ConcentricElliptical Searchcoil
Large 2- Digit Numeric Target-ID Numbers, 1-99
National Geographic Junior Metal Detector
6.6 kHz Operating Frequency
Easy to Operate Pinpoint Mode
7.5'' Waterproof Dual Coil with Adjustable Sensitivity Up to 1' Depth
Compact and Collapsible, User-Friendly Function
Telescoping and Length Adjustable Arm,
6.7 kHz Operating Frequency
All-Metal, Discrimination, & 2-Tone audio modes
Detects Larger Objects Up To 3 Feet
Control Distinguishes Between Targets & Unwanted Metals
Built-in Speaker & Headphone Jack
Ground EFX Metal Detector
8 Categories of Metals & 4 Elimination Modes
Detects Larger Items Up To 24 Inches
Variable Discrimination Controls
Best Kids Metal Detectors Reviewed
1. Fisher F22
Review
The Fisher F22 metal detector is a fully submersible option that is ideal for treasure hunting on the beach and is quite reliable. It offers 10 levels of sensitivity to ensure you find exactly what you're searching for. Additionally, it's made to offer more durability than other options on the market through the resistance to inclement weather.
This device is highly rated and reviewed by customers, and most users find that it's able to provide a lot of overall value for their investment. It's an easy device to set up, incredibly user friendly, has a submersible coil, and many users find that it has a very stable operating system. While this device does feature many perks for your investment, programming can take a bit of practice. Because the features are a bit more advanced than other more simple designs, it takes a bit more getting used to. Additionally, this device runs on 2 AA batteries, and holds enough power for 25-30 hours of use.
The Fisher F22 is designed to please all users, and features a Fe-tone adjustable iron audio. This allows the user to set the volume of the ferrous targets lower than the volume of non-ferrous targets for increased clarity on desirable targets. Furthermore, the 4 modes of operation are great for children with specific treasure in mind. This device provides jewelry mode, coin mode, artifact mode and custom mode. The 9 inch triangulated concentric elliptical waterproof search coil is great for finding all of these treasures and more.
2. National Geographic Junior Metal Detector
Review
The National Geographic junior metal detector features a 7.5'' waterproof dual coil with an adjustable sensitivity to help avoid false positives. This makes searching for treasures on the breach a breeze, and it protects the device from damage from the water. Along with a construction suitable for the beach, this detector will beep and flash an LED light when it locates metal for clear readings. It can detect coins up to 6 inches deep, and up to more than 1 foot deep for larger metal objects. 
The telescoping arm on this metal detector provides easy length adjustment, and the padded arm strap with comfort grip is great for carrying it throughout the day. Weighing only 1.4 pounds, this device is also foldable and breaks down for easy packing and transport. The coil folds, and the arm support is removable, making the detector just 24 inches in length. When opened, the arm extends up to 39 inches long. 
Along with a durable and convenient build, the Nat Geo Junior detector also comes with a 100% satisfaction guaranteed to ensure worry-free shopping.
3. Bounty Hunter TK4
Review
The Bounty Hunter TK4 metal detector is a great option for anyone searching for hidden treasures at the beach, as it can easily detect precious metal, household items, and even coins and iron relics. Even when items are hidden beneath a few inches of sand, this metal detector finds them with ease, alerting you with a sound alert so that you can start digging to uncover the treasures below.
One reason this device is a great option to take to the beach is that the 8" search coil is completely submersible and won't be damaged when it is put underneath the water, or gets splashed in the waves. This means that your kids can search  in shallow water to try to find items without feeling like they are stuck to the beach, and to prevent the metal detector from being damaged in water.
Thanks to the knob control interface, even beginners can adjust this metal detector's sensitivity with ease. These knobs make it easy to eliminate interference as well as to maximize the depth of discovery in the sand below. Because you can easily switch between tone, all-metal, and discrimination modes with the flick of a toggle, you have complete control over the device.
Weighing in at under four pounds, this is a great option for kids or anyone who wants to look for treasures at the beach but doesn't want to lug around a very heavy piece of equipment. The adjustable stem makes it easy to fit the metal detector based on the user's height, and the cushioned hand grip is ergonomically designed so that users can use the device for a long time without cramping or discomfort.
4. INTEY Waterproof Metal Detector with LED Flashlight
Review
The features on this metal detector make it a great option for kids because it's durable, waterproof and has an adjustable stem for different heights. It's designed with high accuracy, resulting in finding more treasure than the average device. The coil at the end is also made to be waterproof, so you won't need to worry about shorting it out while exploring the shallows of the beach, and it's equipped with an LED flashlight for evening exploring seaside.
INTEY is a top brand that detects all-metal, but you can also set the discrimination setting and detect only certain metals which you're specifically looking for. It is a very sensitive detector that distinguishes various types of metals once the coil is close. You will hear a beeping sound once the device has picked up metal, and then it's time to start digging!
There is also a pinpoint function that shows you the precise location of the metal. Overall, this is a top-quality metal detector with a water-resistant coil and stem.
While no product is perfect, many people find that customer service is quick to solve any problems that may arise. Aside from quality customer relations, this is a device that is made to be easy to use and easily adjustable for the height of the user.
5. Ground EFX Metal Detector
Review
If you're looking for an easy to use option for kids, the Ground EFX metal detector may be the one for you. This is a model that is made specifically for children, allowing them to search for treasure just about anywhere. While searching for metals, it's able to detect down to 24 inches below the surface. When it comes to coins, it can reach about 5 inches underground.
Whether your kid is right handed or left handed, they can easily switch, so you don't have to worry about controlling the hand adjustment.
Because this is an option made specifically for kids, it's user friendly, durable and designed for beginners. The stem length is also adjustable so that kids of any height can use it with ease.
While this metal detector  has the added bonus of variable discrimination controls for 8 categories of various metals and 4 elimination modes, these controls can be confusing or overwhelming if you're a first-time user.
Choosing the Best Beach Metal Detector for Kids: Buying Guide

Kids love the idea of hidden treasure and trying to find something that may have been lost years ago. This is why kids and metal detectors are such a perfect fit! Giving a child a metal detector is a great way to get them outside, encourage them to explore, keep them entertained at the beach and allow them to find treasures that they can keep for themselves. Unfortunately, metal detectors can vary widely in how well they work and what they can find, which is why it's so important to make sure that you choose a high-quality metal detector to avoid frustration on the beach. Here we've gathered a simple guide that will help you look for the key features that make a quality metal detector that will last for years to come.
Weight
Children typically have trouble handling the full weight of an adult metal detector, but some detectors that have been designed for children are still very heavy. It's important to consider the weight of the metal detector, as well as the strength of the child who is going to be using it. Some models come with straps that can fit around the neck or shoulders to help offset the weight of the metal detector, which is a great option for petite children who want to use this equipment.
Search Coil
The search coil plays a huge role in whether or not the metal detector is able to actually find anything under the ground. Generally speaking, larger coils do a much better job finding hidden objects than smaller coils do, so buyers need to take that into consideration.
Here are some things to consider in the coil design on your metal detector:
Coil Size
Coil Shape
Single Coil vs. Dual Coil
Waterproof or Water-Resistance
However, larger coils also see more ground, which can mean that they are more likely to produce false positives. Most metal detectors only come with one coil, but children who are very interested in using their equipment in a variety of locations, and are committed to improving their skills, will be happier with a detector that features multiple coils which can be switched out depending on the terrain and type of ground that they are searching.
Display Screen
While more advanced users will be able to easily hunt metal under the ground simply by listening to the sounds that their detector makes, children will have better luck with a screen. Screens are able to not only tell the depth of the target, but also the battery life, what the target may be, and the sensitivity level of the detector.
A metal detector with a screen will be more cost intensive than one without a screen, but they are typically much easier for children to use and will make the whole experience more enjoyable.
Headphone Input
Metal detectors that come with headphone inputs allow for the user to plug in headphones so that they don't disturb other people around them when listening to the sounds that their detector makes. While headphones aren't needed to be able to fully enjoy using the metal detector, they are sure to be appreciated on a busy public beach.
Search Modes
Having multiple search modes on a metal detector makes it much easier for the user to customize the type of hunting that they are doing. While this isn't necessary for a lot of children, kids who want to look specifically for relics, coins, or jewelry will love being able to adjust their search mode.
Such as other features, having the ability to change search modes will increase the overall price of the metal detector, but will make it significantly easier for children to use successfully.
Depth Indicator
Digging without knowing how deep to go can be frustrating for children who think that their treasure will be buried right underneath the surface. While no metal detector can give the exact depth of items that it has found, ones that have a depth indicator can give an approximate depth.
This makes it easy for children to dig to the correct depth and will keep them from giving up too soon when they were very close to reaching their prize. While some adults think that this takes away from the thrill of the hunt, it's a great feature that can keep children from becoming frustrated while searching.
Frequently Asked Questions
What kinds of things can a child expect to find with a metal detector?
Metal detectors are able to find anything that is hidden, as long as it has metal. This means that children can search for coins, jewelry, nails and screws, and other bits of trash. The hidden item has to be part metal for the metal detector to be able to pick it up, or it will simply remain hidden under the ground.
Can you use a metal detector at the beach?
Metal detectors are popular on the beach since so many people accidentally lose jewelry and money. Luckily, kids can use their new metal detector at the beach and expect to find a lot of treasure, as long as they know the rules about how to use their detector.
The metal detector must be used on dry sand to reduce the risk of a false reaction. Black sand also needs to be avoided, as this can cause the metal detector to sound erroneously.
Some detectors are better than others in these situations due to their sensitivity levels.
Can a metal detector be used in water?
Most models have a waterproof search coil, which means that they can be used in small amounts of shallow water, however, they are more likely to sound a false positive when used in saltwater. Even though they can be used in freshwater, however, children need to be careful as to not damage the remaining portion of the device which isn't waterproof.
If a child were to slip or drop the metal detector, then it can easily damage or ruin the equipment. For this reason, many parents do not permit their children to use this equipment in or around water.
Some models, however, like the Deteknix Scuba Tector, are designed for underwater use and can be fully submersible for snorkeling or diving.

Are metal detectors for children simply toys?
No, there are some high-quality metal detectors on the market that are sized and geared towards children. Before shopping, however, it's a good idea to look at the quality of the detector, what settings and features they offer, and if they are powerful enough to pick up items buried a few inches below the sand, as this will prevent children from becoming frustrated when trying to find items at the beach. Metal detecting is a great hobby for kids to enjoy while they're young and continue to enjoy as they grow.
Final Thoughts
Finding ways to keep your child entertained on the beach are endless, but few help them find buried treasure! A beach metal detector is a fun and resourceful way to keep kids plenty occupied at the shore, and it even gives them the possibility to leave with something special. Use this guide to help you choose the right device for your kids, and to get one step closer to your next beach adventure!
If you're looking for more ways to keep kids entertained and having fun throughout the day seaside, check out the
best snorkel sets for kids
and the
best paddle boards for beginners
. There are endless ways to keep kids having fun at the beach, and we'd love to hear about some of your experiences! Let us know your kids favorite activities at the beach in the comment section below.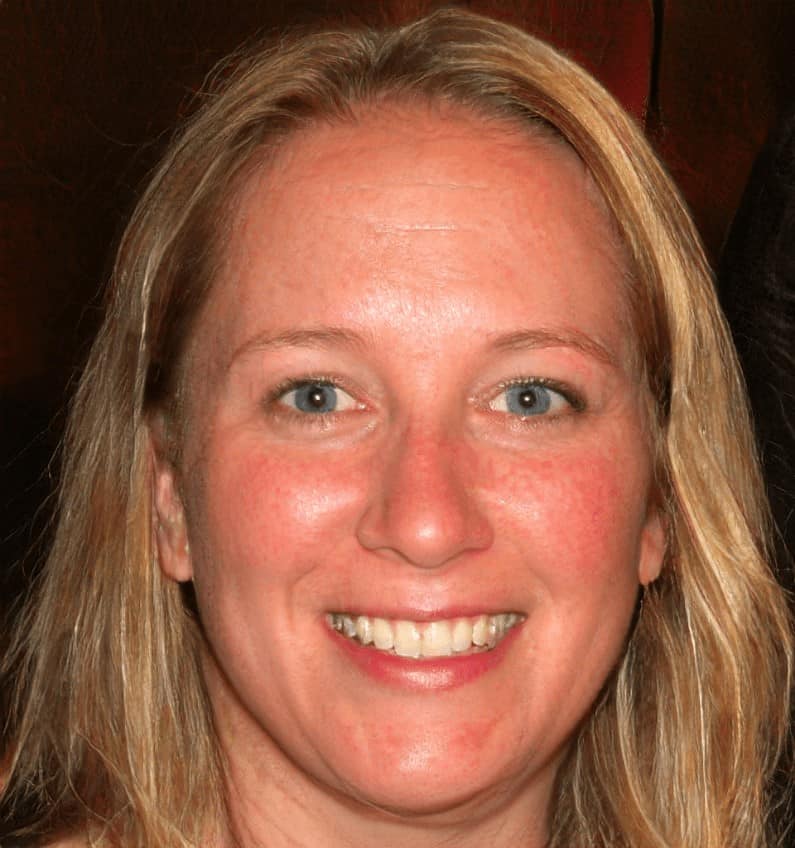 Megan Jones leads the editorial staff of Seaside Planet. They are a multidisciplinary team of outdoor adventurers, water sports lovers, and passionate beach goers. You can learn more about Meg and the rest of the editorial team here.