Imagine yourself gliding along serene coastal waters, dodging waves and exploring life beyond the beach. Investing in the best kayak for ocean use makes all of this possible by providing you the ability to safely and comfortably adventure a variety of water bodies. Choosing the right kayak for your ocean experience can be a difficult task, especially when browsing through dozens among dozens of products that could potentially fit your needs. Whether you're just getting into this fun ocean sport and looking for a kayak to start out with, or you're a kayak enthusiast who would like to take on all forms of aquatic challenges, there is a kayak made just for you!
To help you choose the best ocean kayak for your next adventure, here we've gathered some of the best options on the market today which offer quality and value, fun and convenient features, and overall positive user experience. From understanding the different types of kayaks, to the water they're best suited for, we've reviewed the following kayaks for both leisure and sport ocean activities in the sea:
Top 5 Comparison Chart
Dagger Zydeco Recreational Kayak 9.0
Polypropelene and Rust-Resistant Hardware
Rotomolded Polyethethylene
12-Month Warranty and 30-Day Guarantee
Lifetime Warranty for the Hull
Polypropelene and Rust-Resistant Hardware
12-Month Warranty and 30-Day Guarantee
Dagger Zydeco Recreational Kayak 9.0
Rotomolded Polyethethylene
Lifetime Warranty for the Hull
Best Kayaks For Ocean Use Reviewed
1. Oru Kayak Bay Series Folding Kayak

Review
The Oru Bay is a great option for the kayaker who is part sailor, part land lover. Lightweight and fold-able, this Origami kayak allows you to cut through waves and explore distant islands. Without the hassle of docking, or the fear of having your kayak stolen, just fold this vessel up and put it in the travel bag to get back to exploring with ease.
Easy to assemble, this 12-foot long kayak is great for beginners as its convenient features make it easy to maneuver in the water and give it a stable and balanced ride. Unfortunately, it's not going to feature ultimate comfort for paddlers who are taller than 6'2".
Designed to fit a
spray skirt
and float bags, this vessel will keep you safe in choppy waters. We would, however, reconsider taking this kayak over corals and through rocky coastlines to ensure it's longevity for future
kayaking adventures
.
2. Eddyline Equinox Kayak
Review
Lighter than most sea kayaks, the Eddyline Equinox is lightweight and highly portable for carrying it both from and to the shore. Not only does it relieve your back of having to carry a heavy burden, it allows you to sit comfortably while kayaking with its comfortable cushioned seat and adjustable headrest.
Designed to be versatile and stable, this kayak can be taken just about anywhere, making it great for use on the ocean, river, lake or more. You can even ride this vessel through rapids as its shape allows agility and the capability for fast turns and easy maneuverability. You can also take it through choppy seas with low chances of capsizing because of the stable and balanced design. With ample space equipped with thigh braces, it can handle kayakers of all sizes.
This is a kayak which while designed to be friendly for the entry-level paddler, also has outstanding features that are often only found in dedicated sea kayaks. Think of it as a kayak you can grow into while also being one of the top kayaks you could purchase!
Choosing the Best Ocean Use Kayak: Buyer's Guide
Kayaking in coastal waters provides a unique perspective and experience unlike any other on the sea. A growing number of paddlers are choosing to explore ocean waters in their vessels, and it's certainly easy to understand why. While a motorized boat will allow riders to cover more water, a kayak provides an up close and peaceful connection to the sea, from the quiet solitude of your own vessel. Not to mention it's great for a considerable savings in your bank account. Here are a few benefits of going ocean kayaking:
Unique Perspective: Kayaks are in close proximity to the water line, bring you up close and personal with marine life and the water. The pace on a kayak is much slower and relaxing than a motor boat, and allows you to explore at your own pace and leisure. Additionally, kayaking can be a fantastic full-body workout if that's what you're looking for.
Partnership: Both using a tandem kayak or going with a friend in single kayaks creates an intimate and social outing, and creates a team effort to your fun experience on the water.  
Cost Savings: As the saying often goes, "The two happiest days of owning a boat are the day you buy it and the day you sell it." The costs pile up when you own a motor boat: transporting, insurance, maintenance, fuel cost, storage, and more. Costs can really add up. Simply compare the cost of a kayak to that of a traditional motor boat and you'll get the idea.
Water Access: Most paddlers can't pass a body of water without wondering what kind of adventure they could have and where it would take them. While motor boats require boat access points, a kayak can easily be carried to and from your favorite kayak launch points. Kayakers can access waterways at just about any point, as well as those that are off-limits to motor boats. Additionally, a kayak can be launched virtually anywhere there is access to the shoreline.
Portability: Kayaks can be transported easily using a kayak roof-rack for your vehicle, on a trailer, or in the bed of a truck.
Customized: Kayaks can either be purchased fully outfitted or you can customize your kayak to fit your particular personality, style and needs on the water.
If you're interested in gaining a unique perspective and gaining some advantages in your paddling experiences, the following information should help you in making your decision.
Kayak Features to Consider
The seven ocean kayaks featured in this review list each offer customers something a little different, while still managing to get the job done well. Depending on some different variable factors, making your investment in an ocean kayak is made easy using this guide. The good news is that there are no bad options when selecting from these top rated kayaks. Each ocean kayak is totally capable of getting the job done, the only big difference is the value and features that each kayak offers individually.
Depending on your goals while out on the water, you'll find what you're looking for if you go in prepared with the best kayaking gear to suit your needs whether its an island beach picnics, tour of the coast or more. The vessel is an important investment for every kayaker, and you should understand what to look for when doing your research on which to purchase. Here are a few quick things to consider when buying your kayak and some of the best on the market today: 
Types of Kayaks
1. Recreational vs. Sport Kayaks
Will you be kayaking for leisure or for sport? This is something that will help determine which kayak best suits your needs out on the water. Some vessels are designed to cut through choppy waves, while others are designed for luxury comfort and storage for overnight trips. There's a kayak for everyone, you just have to know what you're looking for. 
2. Single vs. Tandem Kayaks
Will you be kayaking alone or as a group? Consider how many people you plan to hold in your kayak, and account for their added gear. We've included both individual and group kayaks in this review list, for both those craving to hit the water as they please, or those exploring with friends or family. 
3. Additional Feature Kayaks
You'll find foldable kayaks for ease in storage, inflatable kayaks for ease in portability, sit on top kayaks for use in calm inland waters, and more on the market today. For ocean use, make sure you invest in a kayak that's designed for the sea. By being clear with your needs before investing in a vessel, you'll set yourself up for success on the water and have a quality kayak to enjoy for years to come. 
4. Sit-On-Top vs. Sit-In Kayaks
Paddlers preference may vary depending on your needs on the water, whether you'll prefer a sit-on-top or sit-inside kayak design. Determining which is right for you is based on a few factors like stability, water conditions, ease of entry and exit and more. Sit-on-top kayaks, on one hand, allow you to easily customize them and add accessories while also permitting easier entry and exiting of the vessel. The down-side is that you'll likely have a wet ride under rougher water conditions. 
A sit-inside kayak, on the other hand, provides a cozy cockpit that helps to keep you dry, while also adding support, stability on the water, and leverage when paddling. In colder water conditions a sit-inside kayak will keep you warmer because you're exposed to less of the elements. Additionally, this style of kayak gives you a lower center of gravity, increasing your stability on the water. Keep in mind that this type of kayak is generally more challenging to get in and out of, when compared to a sit-on-top vessel.
Your decision of whether to purchase a sit-on-top or a sit-inside kayak will come down to your personal preferences. Here are the pros and cons of each:  
Sit-On-Top Kayak
PROS
East Entry and Exit

Flexibility in Customization and Accessories

No Feeling of Confinement
CONS
Not Ideal for Cold Water or Weather

More Likely to Get Rider Wet

Less Stability than Sit-In Version
Sit-inside
PROS
Protects Your Lower Body from the Elements

Ideal for All Weather and Water Conditions

Lower Center of Gravity for Maximum Stability
CONS
More Challenging to Get In and Out Of

Not Ideal for Those with Confinement Issues
Types of Hull
The style of kayak hull that's best for your next adventure depends upon your intended use on the water. Here are the three different types of hull designs and how they aid a paddler on the ocean:
Flat Bottom Hull: This hull style provides maximum stability on the water, which is ideal for beginners and those novice to kayaking. This style is not recommended for rough water or choppy ocean water.
Rounded Bottom Hull: A rounded bottom kayak cuts through the water with ease, requiring less effort on the rider's part to go faster. As a result, there is less stability compared to a flat bottom kayak, which leaves this style of hull best suited for intermediate level kayakers.
V-shaped Hull: If you are looking to maximize your speed on the water, the V-shaped hull is likely the best design for you. This type of hull is great for traveling longer distances in your kayak, increased speed, the ability to make quick and sharp turns, and increasing maneuverability. V-shaped kayak hulls are best suited for the skilled kayaker as they are the least stable and require a veteran skill set to ride. 
Kayak Seating
Once you've determined the location you'll be paddling and the type of kayak that's best suited to your needs on the water, it's time to look at the additional features that will add to your comfort and convenience while exploring. To find out the proper way to sit in your kayak seat, check out this article, and to learn more about the proper way to get into your kayak, find that information here: How to Get In and Out of a Kayak: 2020 Guide.
Some of the features you'll want to look for in regards to kayak seating are as follows:
Supportive Backrest
Adjustable Seating System
Comfort Cushioned Seat
Lumbar Support
An adjustable and comfort seating system will provide you with ease while paddling, and ensure your comfort and safety throughout the day. Because not all riders are the same height, size and weight, your seat should be easy to adjust and customize for your needs. The best place to find information on the seating system of the kayak seat you choose is the individual manufacturer product information.
Kayak Deck
The deck surface of your ocean kayak should feature plenty of room for your legs and gear to fit comfortably, with ample room to move around. This becomes especially important for longer kayaking adventures when you'll be paddling for an extended period of time and carrying lots of extra gear. Sitting in a kayak for any length of time requires the ability to move your legs around to stay comfortable, and the deck of the kayak you choose should be large enough to do so.
If you're torn between kayak deck sizes, understand that it's better to have a little extra room on the kayak deck than not enough. A little extra space to store some of the gear you'll want to quickly access can easily be kept here while you're exploring on the coastal waters.
Kayak Weight
The weight of the ocean kayak that you choose becomes especially important in regards to transporting it to and from the shore. This will, however, all play a role in your ability to maneuver the kayak with ease and make sharp turns in the water. In general, a heavier in weight kayak will sit lower in the water, which can help with tracking. However, this generally makes your paddling a bit slower in general.
On the other hand, if you choose a lightweight kayak model that sits higher on the water you'll find that the vessel tends to glide over the water's surface with efficiency in your paddling. This design feature tends to help you accelerate quickly and maintain your speed while distance kayaking. Additionally, a lightweight sea kayak is easy to transport to and from your favorite destination and to stow away during the off season. The only downfall to this type of kayak is that its tendency to sit higher on the water means it's not ideal in rough waters where it could lose stability.
Ocean Kayak Maneuverability
The maneuverability of your ocean kayak is going to be determined by the length, design and quality of your vessel. Kayaks which are longer in length tend to be more difficult to maneuver in the water, but are instead designed to track straighter and offer a stable and consistent speed. Shorter length kayaks, on the other hand, are designed for tight turns and easy maneuverability around logs, rogs and other ocean obstacles. Additionally, the design of the hull will help determine how your kayak rides in the water and your ability to control it. For example, a V-shaped hull will make the craft sit lower in the water and track straighter, but will make maneuvering more challenging. On the other hand, a shallow designed hull will provide you with ultimate maneuverability over your vessel and the ability to make tight turns, but will likely reduce stability and straight tracking. 
Load Capacity
The amount and weight of your gear, along with the weight of the individuals who will be riding in the kayak, should be considered before purchasing the best vessel for your needs. The ocean kayaks we have recommended in this guide have load capacities from about 275 to 550 pounds.
Length
If you are a taller individual, a longer kayak will provide more leg room to keep you comfortable throughout the day. Typical kayaks range from 10 to 14 feet in length. Consider how you will be transporting and storing your vessel, if you will be portaging,  how much kayak storage you will need and your skill level. Longer kayaks are less easily maneuvered, requiring a high skill level.  
Weight
You will need to take into consideration the weight of your kayak, in relation to the upper body strength you possess, your height and your energy levels. Hard body kayaks need to be loaded and unloaded, stored, transported, portaged and a variety of situations where you will have to move or physically manage your kayak.  
Know and Consider the Trade-offs
It's incumbent on you to understand and become knowledgeable in the various trade-offs your final decisions will ultimately have on your paddling outings. For example:
The longer the kayak, typically the faster the vessel. Longer kayaks are faster than their shorter counterparts.
The wider the kayak, typically the more stable the kayak and visa versa.
As you become more experienced and your confidence improves, you will enhance your skills on the water. This is an example of considering and anticipating your future needs and desires for your kayak's performance. 
During your purchasing process, consult other kayak enthusiasts, local experts and knowledgeable individuals to help you determine what your needs on the water may be.
Do your Due Diligence
You are both making a significant investment and wanting a kayak that will maximize your abilities. Failing to do your due diligence is going to result in a poor decision, and money poorly spent. A few suggestions to better ensure you make the best possible decision:
Go to a kayak shop, ask questions and seek advice from experts.
Read the ocean kayak reviews onlines to see what other customers thought of the vessel.
Dealers and local shops will, on occasion, allow you to rent a kayak. This allows you to try it out before investing in the model that's right for you.
Take a trip with a kayaking guide or as a group tour. This will expose you to an experienced paddler, and the opportunity to use a rigged kayak. Additionally, you'll get to spend time with other paddling enthusiasts!
To help you get started in your adventure as soon as possible, we've done the research for you in the seven best ocean kayaks listed above. Use this guide to get one step closer to the vessel that's right for you!
Other Kayak Features to Consider 
Along with a durable and ocean-grade build, and a design that's suited to meet your needs on the water, you'll also want to consider the following kayak features to ensure you choose the best kayak for your next ocean adventure:
Storage Hatches
Hull Design
Deck Material and Volume
Cockpit Size
Thigh Braces
Pedals or Foot Pads
Final Thoughts
Choosing a great ocean kayak for your next adventure means doing the research to choose a quality, durable, conveniently designed, reliable and functional vessel. Do you enjoy dodging waves and pushing your limits on the water, or a leisurely glide on top of the sea? Whether you're looking for something as an adventure for one, or more of a group kayaking adventure, there's a kayak to suit every kayak lover's needs. 
Use this guide to explore the five best options on the market, and to learn about all of the ocean kayak features. We've created this guide to support your needs as an ocean adventurer, and certainly hope we've succeeded in doing so. Let us know in the comment section below if this guide has brought you one step closer to diving into ocean kayaking!
Additionally, if you're looking for other kayaking guides and gear reviews, check out the following Seaside Planet articles that we think you'll love:
---
For more of our top kayaking gear recommendations, please visit the following articles.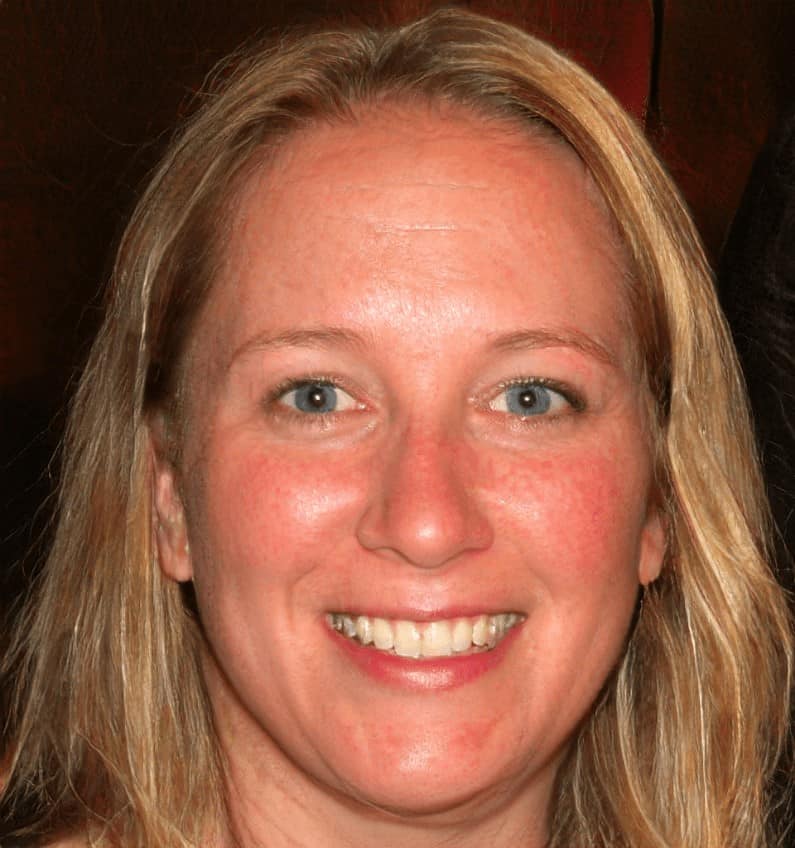 Megan Jones leads the editorial staff of Seaside Planet. They are a multidisciplinary team of outdoor adventurers, water sports lovers, and passionate beach goers. You can learn more about Meg and the rest of the editorial team here.