Are you searching for the best kayaking water shoes? Footwear is probably one of the last things that you think about needing when planning your trip, but great shoes are really important to make sure that you have the best possible experience. Not only will quality shoes help you keep from injuring your feet on jagged rocks while getting in and out of your kayak, but they also will give you traction to prevent slips and falls.
Without preparing ahead of time and investing in comfortable and quality protection for your feet, you potentially face injury, discomfort and a more difficult day on the water.    By researching purchase you purchase you'll set yourself up for success on the water so that you can
stay safe and focus on fun
, not your feet. To help you in your search for the best foot protection while kayaking, here we've gathered some of the best options on the market today, and a guide to help you choose what best suits your needs on the water.
Comparison Chart
Sea to Summit Ultra Flex Booties
NEoSport Wetsuits Low Top Boots
Stohlquist Tideline Boots
High-Top Low-Profile Design
Low-Top Low-Profile Design
High-Top Low-Profile Design
High-Top Knee High Design
3mm Terraprene Neoprene Upper
5mm Neoprene Upper with GlideSkin Cuff
Traction 3mm Rubber Sole with 5mm Neoprene Insole
Flexible Thermoplastic Rubber Sole
Vulcanized Rubber Outsole
7mm Rubber Sole with 2mm Plastic Midsole
Secure Y-Pull Velcro Strap System
Hook and Loop Adjustment Strap at Instep
Non-Corrosive #10 YKK Zipper Entry with Zipper Lock
VaporLoft Lining, Heat Reflecting Titanium Adhesive
Stitching Lines to Prevent Chafing
Ankle Barrle Cinch Shock Cord
Rubber Toe and Heel Caps, Ergonomically Shaped Footbed
High-Top Low-Profile Design
3mm Terraprene Neoprene Upper
Traction 3mm Rubber Sole with 5mm Neoprene Insole
VaporLoft Lining, Heat Reflecting Titanium Adhesive
Sea to Summit Ultra Flex Booties
Low-Top Low-Profile Design
Secure Y-Pull Velcro Strap System
Stitching Lines to Prevent Chafing
NEoSport Wetsuits Low Top Boots
Flexible Thermoplastic Rubber Sole
Hook and Loop Adjustment Strap at Instep
Ankle Barrle Cinch Shock Cord
Stohlquist Tideline Boots
High-Top Low-Profile Design
Vulcanized Rubber Outsole
Non-Corrosive #10 YKK Zipper Entry with Zipper Lock
Rubber Toe and Heel Caps, Ergonomically Shaped Footbed
High-Top Knee High Design
5mm Neoprene Upper with GlideSkin Cuff
7mm Rubber Sole with 2mm Plastic Midsole
Best Kayaking Water Shoes Reviewd
1. NRS Paddle Wetshoes
Review
Kayakers who plan to spend time in cooler water should opt for kayaking shoes that will offer plenty of protection from the cold, as to keep their feet and toes as warm as possible. These particular shoes are a great option for cold water kayaking , and because they cover a lot of skin through the mid ankle design, they not only provide you with a lot of warmth, but also keep a larger part of your skin covered and safe. The zipper has a wide opening  to make taking these boots on and off a breeze, even if your feet are wet or you have on wet socks.
Additionally, these boots have a roomy toe box offering ample room to help prevent toe and foot cramps on the water. The design features support bands to improve stability, and the neoprene material makes them durable and long lasting. For ultimate protection, the boots design uses titanium adhesive which protects the wearers feet from the cold water temperatures. A versatile boot, this footwear can be used for kayaking and many other water sports such as
paddleboarding
and
scuba diving
. 
2. Sea to Summit Flexible Water Booties
Review
The low profile on these shoes tells you right away that they are going to allow for a lot of ankle and foot movement without being restrictive. Because of the low ankle height, they tend to collect water easier than those that sit further up the ankle. Because of this, these boots are best used in warmer water temperatures to prevent cold feet while exploring the water. They are designed to be incredibly lightweight and almost feel like you don't have anything on your feet at all, which is great when you are kayaking on a really hot summer day.
These shoes have an easy pull-on design which secures using a Y-pull Velcro system, so you can easily tighten or loosen them keeping you as comfortable as possible. Made of 3mm neoprene material, they offer all of the protection that you need without any of the bulk. While these shoes may not be ideal for long kayaking trips in cold water, they are perfectly designed for hot days and for making sure that your feet are protected when you jump in and out of your kayak while adventuring.
3. NeoSport Wetsuits Low Top Water Boots
Review
For a great pair of kayaking shoes to be used in warm waters, the NeoSport low top water boots are great to keep you lightweight on the water. Made of neoprene material for comfort and protection, they also feature a lycra trim around the ankle edge of the shoes to create a secure fit and prevent water from getting inside. Thanks to the flat and low profile stitching, you won't worry about whether or not your shoes are going to fall apart when you are in the water or if the stitching will snag on anything.
Built for use on the water, these boots also have multiple cinch points to create a customizable and water resistant fit, and to keep them as comfortable as possible all day long. They are incredibly durable footwear, and the traction sole is designed to withstand lots of walking in marine environments- all the while keeping a superior grip. While these boots are a lower cut design on the ankle, they do keep your feet warmer than some other ankle boots on the market, thanks to their ability to keep snug on your feet and better retain heat.
4. Stohlquist Tideline Boots
Review
The Stohlquist tideline boots are designed to provide wearers with a snug and comfortable fit while kayaking, and to keep their feet warm in cooler waters. Unlike other taller ankle shoes that tend to gape and bunch around the lower leg, ankle, or foot, these provide maximum warmth and comfort due to their design and how tightly they can conform to your body. The added heel caps and rubber toes provide additional protection while you are out in the water, making these boots and idea choice for both warm and cool water kayaking.
The upper part of these boots is made from 5mm neoprene, which is incredibly thick and sure to help keep your feet warm when you are in cold water. You'll love that the gusseted zipper openings will prevent water from entering your boots, and that the tread has been specifically designed to provide you as much traction as possible when you are in the water. Protecting your feet has never been easier, thanks to the quality design of these boots as well as the thick rubber details and sole.
5. NRS Boundary Water Shoe
Review
Unlike some kayaking shoes which are designed to offer protection and warmth while kayaking and keeping to the water, these shoes are perfect for people who like to take the kayak off the beaten path. You won't be confined to shallow water while wearing these boots and can freely explore without worrying about whether or not you are going to slip, hurt the bottom of your feet, or deal with a lot of water flowing into your shoe. Because this footwear covers everything up to your knees, you can easily wade through water without having to worry about getting soaked.
The upper on these shoes is made from 5mm neoprene, additionally featuring a 7mm rubber sole and 7mm insole that work together to provide comfort and protection even in the harshest environments. There is a 2mm shim to provide you with added protection, which will let you wade and explore without fear of the unknown or accidental injury. The strap along the arch of your feet keeps the shoe tight and snug, and the strap along the calf will prevent the shoe from slipping or sagging.
Although these boots certainly restrict your movement and flexibility, compared to other low top options on the market, they're designed for the explorer who wants to adventure into deeper waters and off the beaten trail.
Kayaking Shoes Buyer's Guide

Of all the gear you'll need to bring with you when kayaking, a quality and appropriate shoe should be high on the list. It's important that footwear for your trip on the water keeps your feet saft, warm and able to control your vessel with ease. Dressing appropriately for your excursion means understanding your goals on the water and investing in gear and equipment to best suit your needs. 
Choosing the right footwear for your kayaking adventure will allow to get the most out of your experience, bringing your memories to last a lifetime. There are several key features you should know what to look for when purchasing your gear, keep reading to find out more.
The Right Fit
To keep your feet safe, comfortable and warm while out on the water, the fit of your water shoes should be high on your priority list. You'll want to make sure the footwear fits snug around your foot and ankle, but not too tight to cut off circulation or cause blistering and discomfort. If possible, try the shoes on before your purchase to check for any bunching or gaping around the top or sides. An improper fit will let water in and compromise the warmth of your feet and ankles in cold waters. 
Additionally, you'll want a water shoe for your kayaking adventures that is flexible, allowing you to move and bend easily in the water. A snug and flexible fit will also keep the shoes on your feet throughout the day and won't cause any pain after a full day of use. You should find comfort in your shoes, not constriction. The ability to bend your toes and move your foot easily will help you to keep control of your kayak, and to keep comfortable in it.
Quality Material
Neoprene is the most popular material used in creating kayaking water shoes, and for good reason. Not only is it lightweight and flexible in design, but it creates a snug fit tight to the foot and doesn't easily slip out of place. Most water shoes on the market today designed for activities like kayaking are made of neoprene and some feature more durable materials like titanium for added longevity.   The materials used, and the way they are constructed, can mean the difference between exploring for many trips to come, or a quick second investment in better quality boots.
The soles of your new shoes should be made from a thick rubber that is durable enough to grip the kayak for ultimate control of the boat, and to protect your feet from injury when walking on sharp rocks and rough surfaces. While it can be tempting to opt for breathable shoes that have an open-toe design, this can put toes at risk of injury while out on the water- potentially ruining a trip.
Tightening Straps
The tightening straps on a kayaking water shoe are designed to make it easy to create a snug fit while in the water. This is great for beginners who struggle with keeping water out of their shoes and who may not have chosen the perfect size for their feet when making their purchase.
Unfortunately, straps add a safety concern while exploring, as they can become caught on a rock, which can create a very dangerous situation. Anyone opting for shoes with straps needs to be aware of this risk when wearing them, and understand water safety protocols for kayaking.
Shoe Weight
Some kayaking water shoes are simply heavier than others, which can cause users to feel weighed down when they're in the water. Extra weight can make it more difficult for people to get in and out of their kayak without feeling constricted or clumbsy. Looking for shoes that are lightweight by design means that they won't be too heavy, even when they take on water in the kayak.
Seasonality
For those who kayak all year long, you'll want to invest in a few pairs of shoes to get the protection that you need, no matter the weather. The type of weather that you will be kayaking in will play a huge role in how comfortable you'll be when wearing your new kayaking shoes. Kayaking in cold water is possible, but you need to invest in shoes that are designed with insulation to prevent feet from the cold water.
Summer kayaking water shoes, on the other hand, will be much lighter in design and offer a breathable fabric to prevent the foot from overheating while wearing them.
Shoe Height
There are three main heights of kayaking water shoe to choose from when shopping for the right footwear to suit your needs on the water. Low cut shoes are a great option for hot and sunny weather, as they tend to be very breathable and flexible, which can keep you feeling comfortable even on the hottest days.
The most common height of kayaking water shoe is ankle height. These are a great compromise between low top and knee-high shoes, and offer a lot of breathability and sole protection. Since they will work in a wide range of situations and are easy to carry, they are a great first pair of shoes.
Finally, knee high water shoes are available for kayaking in extreme conditions. They offer much more protection against the cold and the environment, and are generally more durable in design and highly insulated. A snug fit to the foot is imperative to keep water out and heat in, keeping your feet comfortable throought the day.
Frequently Asked Questions
What will happen if I lose my shoe in the water?
The great thing about kayaking water shoes is that most of them are built with materials that float in the water. Because they fit snugly on your feet, these shoes are not likely to come off, but incase they do, they'll easily float for fast recovery. Just think of it as one more bit of adventure on your kayaking journey! 
Can aqua shoes be used for other activities?
Kayaking water shoes are built to be comfortable enough to wear in and out of the kayak, which is great for users who want to buy one great pair of shoes for use in a variety of activities and environments. If you're planning on wearing your shoes to do something other than kayaking, make sure that they have a durable sole so that they won't be damaged when you're on rough terrain.
How do you take care of water shoes?
Washing your kayaking water shoes is crucial to their longevity, and will keep them in great condition for years to come. Different fabrics will have varying care requirements, but making sure to rinse them well in warm and fresh water after use is key. Additionally, make sure that they are fully dry before storing.
Will they chaff when wet?
If you take the time to choose kayaking water shoes that fit your feet correctly and don't slip when you move, then you have very little chance of them chafing while wearing them. It's important to make sure that they fit correctly all over the foot, not just on the heels or toes, to reduce the chance of chafing, blistering and discomfort.
Final Thoughts
Kayaking is an amazing sport and finding the best kayaking shoes is a matter of personal preference, depending on the wearers needs. By carefully considering the pros and cons of these five great kayaking shoes, you can easily choose the right pair for you.
Make sure that you invest in a quality pair of kayaking shoes before your next trip out onto the water to provide your feet with the ultimate comfort, protection and care that they deserve. This will ensure that you can focus on the fun that you're having and not spend so much time worrying about your feet! 
Have you recently taken up kayaking, or are you preparing to get out on the water for your first time? As fellow kayak and ocean lovers, we would love to hear about your adventures on the water, or your future kayaking plans, in the comment section below! 
---
For more of our top kayaking gear recommendations, please visit the following articles.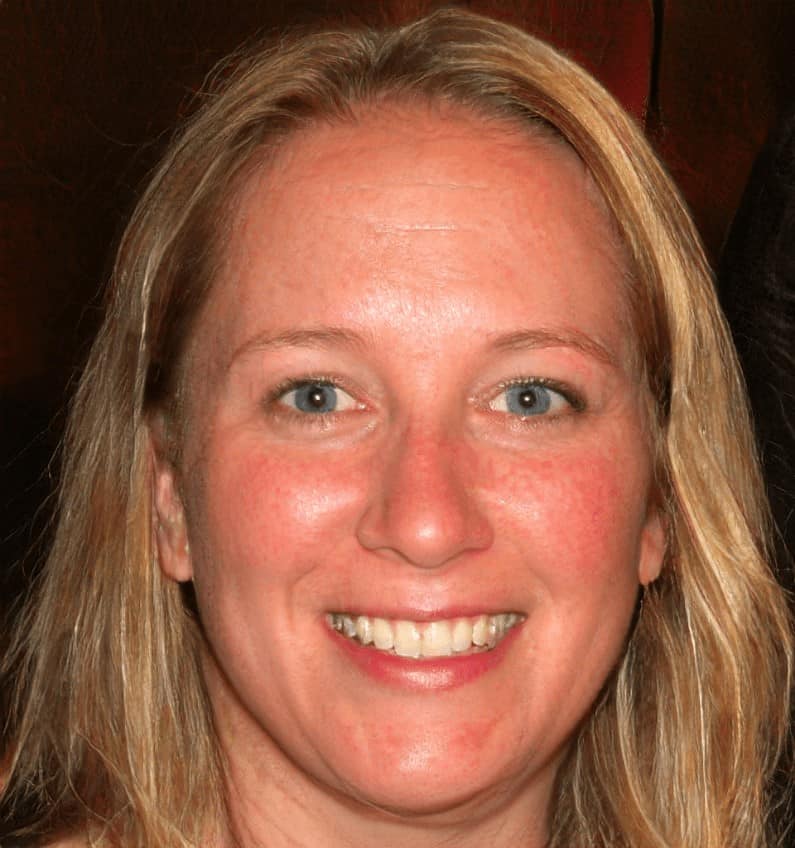 Megan Jones leads the editorial staff of Seaside Planet. They are a multidisciplinary team of outdoor adventurers, water sports lovers, and passionate beach goers. You can learn more about Meg and the rest of the editorial team here.