Footwear is probably one of the last things that you think about needing if you are going to be kayaking, but great shoes are really important to make sure that you have the best possible experience. Not only will the best kayaking water shoes help you keep from cutting your feet on jagged rocks when you are getting in and out of your kayak, but they also will give you traction so that you don't slip and fall.
I have found that, unfortunately, if you use the wrong kayaking shoes for your trip that you are not going to have as good of a time as you could. It's imperative that you make sure to invest in great kayaking shoes so that you can stay safe and focus on fun, not your feet. Knowing that, I have found five great options that you will love.
​Water Shoes Comparison Chart
NRS Men's Paddle Wetshoe Black/Gray
Sea to Summit Ultra Flex Booties
NeoSport Wetsuits Paddle Low Top Boots - Water Shoes, Surfing & Diving
Stohlquist Men's Tideline Boots
NRS Men's Paddle Wetshoe Black/Gray
Sea to Summit Ultra Flex Booties
NeoSport Wetsuits Paddle Low Top Boots - Water Shoes, Surfing & Diving
Stohlquist Men's Tideline Boots
Our Reviews Of The ​Top ​Paddling Shoes for Kayakers​
1. ​NRS Paddle Wetshoes
Review
Kayakers who are going to be spending time in cooler water need to make sure that they opt for kayaking shoes that will offer them plenty of protection from the cold and keep their feet and toes as warm as possible. These shoes are a great option and, because they cover lot of skin by coming up to the ankle, they will not only provide you with a lot of warmth, but also offer great protection by keeping a larger part of your skin covered and safe. The zipper will open very wide to make it easy to get these shoes on and off, even if your feet are wet or you have on wet socks.
I love that they have a really roomy toe box so that you don't have to worry about having your toes cramped up together all day long while you are in the kayak, and that they have support bands inside of them to improve your stability. Additionally, the neoprene is durable enough to protect your feet from damage, and the titanium adhesive prevents your feet from being chilled in cold water.
2. ​Sea to Summit Flexible Water Booties
Review
The low profile on these shoes tells you right away that they are going to allow for a lot of ankle and foot movement without being restrictive. Because of the low profile, it is very easy for them to fill up with water, so it's a good idea to make sure that you only wear them in warmer water so that your feet don't freeze while you are in your kayak. They are designed to be incredibly lightweight and almost feel like you don't have anything on your feet at all, which is great when you are kayaking on a really hot summer day.
These shoes pull on your feet and then secure using a Y-pull Velcro system, so you can easily tighten or loosen them so that they are as comfortable as possible. Made of 3mm neoprene, they offer all of the protection that you need without any of the bulk. While these shoes aren't ideal for long kayaking trips in icy water, they are perfectly designed for hot days and for making sure that your feet are protected when you jump in and out of your kayak.
3. ​NeoSport Wetsuits Low Top Water Boots
Review
This is another great pair of kayaking shoes if you want to be able to wear them in warmer weather and not feel like you have something very heavy on your feet weighing you down. Made of neoprene, they do have a lycra trim around the top edge of the shoes so that they will fit securely on your foot without sliding or allowing in a lot of water. Thanks to the flat low profile stitching, you don't have to worry about whether or not your shoes are going to fall apart when you are in the water or if your stitching will snag on anything.
I love that there are multiple cinch points on this shoe so that you can really customize the fit and make sure that they are as comfortable as possible before getting out into the water. They are incredibly durable and the traction on the sole is designed to stand up to a lot of walking around on slippery rocks without you slipping. While they are a lower cut design, they do keep your feet a little warmer than some other ankle boots, thanks to their ability to better retain heat and keep it close to your feet.
​4. ​Stohlquist Tideline Boots
Review
I love that these boots have been ergonomically designed to provide wearers with the best possible fit while they are out in their kayak. Unlike other tall shoes that tend to gape and bunch around the lower leg, ankle, or foot, these provide maximum warmth and comfort due to their design and how tightly you can form them to your body. The added heel caps and rubber toes for additional protection when you are out in the water make them a great choice for anyone worried about what they may step on.
The upper part of these shoes is made from 5mm neoprene, which is incredibly thick and sure to help keep your feet warm when you are in cold water. You'll love that the gusseted zipper openings will prevent water from entering your boot and that the tread has been specifically designed to provide you as much traction as possible when you are in the water. Protecting your feet has never been easier, thanks to the high design of these boots as well as the thick rubber details and sole.
​5. ​NRS Boundary Water Shoe
Review - A Great Kayaking Water Shoe
Unlike some kayaking shoes that are designed to offer you protection and warmth while you are in your kayak or in shallow water right around it, these shoes are perfect for people who like to go off the beaten path. You won't be confined to shallow water when you have these boots and can freely explore without worrying about whether or not you are going to slip, hurt the bottom of your feet, or deal with a lot of water flowing into your shoe. Because they come up your knees, you can easily wade through water without having to worry about how wet you will be.
The upper on these shoes is made from 5mm neoprene, and you'll love the 7mm rubber sole and 7mm insole that work together to provide you comfort and protection. There is even a 2mm shim to provide you with more protection, which will let you wade and explore without fear of the unknown or if you are going to injure yourself accidentally. The strap along the arch of your feet keeps the shoe tight, and the strap along the calf will prevent the shoe from slipping or sagging.
Kayaking Shoes Buyer's Guide

All of the clothing and gear that you wear when kayaking is important and will help you stay safe, warm, and control your kayak on the water. Shoes, unfortunately, are often overlooked by kayakers who are dressing for an excursion. While gloves and jackets may seem more important to some kayakers, the shoes that you wear can play a huge role in how comfortable you are out on the water, as well as how much fun you have. Choosing the right shoes is key to being safe when kayaking and getting the most out of your experience. Kayaking is one of the most amazing sports you'll ever try but you do need the right gear for your adventures.
Fit
The fit is one of the most important things to consider when shopping for kayaking water shoes, as you want to make sure that they will be comfortable, will stay on your feet, and won't cause pain after a day of being worn. When trying on shoes, you must make sure that they don't gap around the top or the sides, as this will allow water to enter the shoe, which can be uncomfortable.
Additionally, make sure that they are flexible and that you can easily move and bend your foot as normal, as this will allow you to easily control your foot without feeling constricted. Being able to bend your toes and move your foot easily will help you to remain more comfortable in the kayak.
Material
Neoprene is the most common material used in creating kayaking water shoes, and for good reason. It's not only lightweight and flexible, but it tends to fit tight to the foot and doesn't easily slip out of place. Very commonly, there are kayaking water shoes that are a mixture of neoprene and more durable materials, such as titanium.
The soles of your new shoes need to be made from a thick rubber that is durable enough to allow you to grip the kayak and to protect your feet from injury when walking on sharp rocks. While it can be tempting to opt for shoes that have an open-toe design, as these can seem like they will be cool and comfortable, this design puts toes at risk of being damaged.
Straps
The straps on a kayaking water shoe can make it very easy to tighten the shoe to ensure a snug and perfect fit when in the water. This is great for beginners who struggle with keeping water out of their shoes and who may not have chosen the perfect size for their feet.
Unfortunately, straps can become caught on a rock, which can create a very dangerous situation. Anyone opting for shoes with straps needs to be aware of this risk when wearing them.
Weight
Some kayaking water shoes are simply heavier than others, which can cause users to feel weighed down when they're in the water. This can make it much harder for people to get in and out of their kayak without feeling like their feet are too heavy. Looking for shoes that are lightweight by design means that they won't be too heavy, even when they take on water in the kayak.
Season
People who kayak all year long will want to invest in a few pairs of shoes so that they can get the protection that they need, no matter the weather. The type of weather that you will be out in will play a huge role in how comfortable you'll be when wearing your new kayaking shoes. Kayaking in freezing water is possible, but you need to make sure to invest in shoes that are designed to offer more insulation.
Summer kayaking water shoes, on the other hand, will be much lighter and offer a breathable fabric to prevent the foot from overheating when wearing them.
Height
There are three main heights of kayaking water shoe that you can choose from when shopping. Low cut shoes are a great option for hot and sunny weather, as they tend to be very breathable and thin, which can keep you feeling comfortable even on hotter days.
The most common height of kayaking water shoe is ankle height. They are a great compromise between lower and higher shoes and offer a lot of breathability and sole protection. Since they will work in a wide range of situations and are easy to carry, they are a great first pair of shoes.
Finally, knee high shoes are available for kayaking in extreme conditions. They offer much more protection and are generally thicker and highly insulated. They must fit perfectly to the foot to prevent gaps or they can be very uncomfortable when wet.
​Frequently Asked Questions ​About Water Shoes
What will happen if I lose my shoe in the water?
The great thing about kayaking water shoes is that most of them are built with materials that will float in the water. Because they fit snugly on the feet, these shoes are not likely to come off, but if they do, then they will easily float in the water for fast recovery. Just think of it as one more bit of adventure on your kayaking journey!
Can aqua shoes be used for other activities?
Kayaking water shoes are built to be comfortable enough to wear outside of the kayak, as well, which is great for users who want to buy one great pair of shoes and then be able to wear them in a variety of locations and while performing different activities. If you are planning on wearing your shoes doing something other than kayaking, then you must make sure that they have a durable sole so that they won't be damaged when you're on rough terrain.
How do you take care of these shoes?
Washing your kayaking water shoes is important, as it will help to keep them in great condition for years to come. All fabrics will have varying care requirements, but making sure to rinse them well in warm and fresh water is key. Additionally, make sure that they are fully dry before trying to store them, as this will reduce problems caused by bad odors.
Will they chaff when wet?
As long as you take time to choose kayaking water shoes that fit your feet correctly and don't slip when you move, then you have very little chance of them chafing when wearing them. It's important to make sure that they fit correctly all over the foot, not just on the heels or toes, to reduce the chance of chafing.

​Final Thoughts on the Top Kayaking Shoes
Kayaking is an amazing sport and finding the best kayaking shoes is a matter of personal preference, how warm or cold it will be when you are out in the water, and if you want to be able to walk around without worrying about your feet being damaged. By carefully considering the pros and cons of these five kayaking shoes you can easily find the right ones for you.
Make sure that you have a great pair of kayaking shoes before your next trip out onto the water so that you can provide your feet with the comfort and the care that they deserve. This will ensure that you can focus on the fun that you're having and not spend so much time worrying about your feet.
​Related: ​The 10 Best Gloves for Kayaking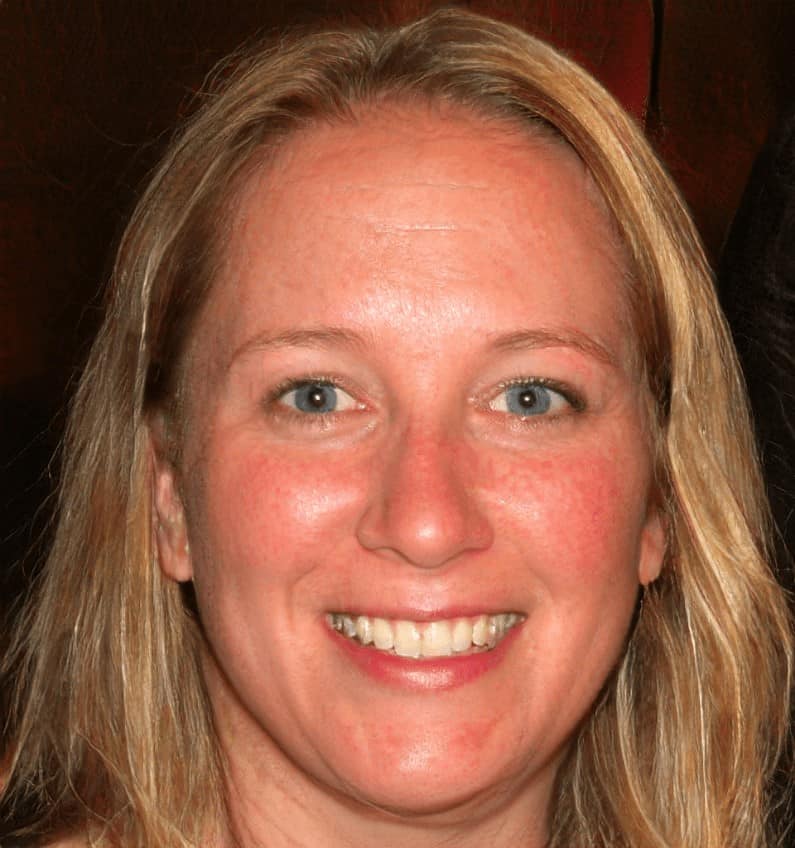 Megan Jones is the lead author of Seaside Planet. She is an avid surfer, scuba diver, and travel enthusiast who takes any opportunity she can to spend time in the ocean. You can learn more about Meg and the rest of the editorial team here.