A kayak provides you with the unique freedom to explore the water. Some individuals are fortunate to have access to water right out their back door, however, most of us have to figure out how to get our kayak to and from the water. The latter presents some challenges, especially without the right equipment. Having the best kayak roof rack system provides you with an easier and much safer means for transporting your kayak to keep your gear safe. A roof rack is essential equipment that will protect your kayak and your vehicle, as well as providing a stable and durable support system for trips to and from the shore.
With so many roof racks on the market, choosing one can be very challenging. The type of system you need will depend on the type of vehicle you have, how far and how often you will be traveling, and how many kayaks you will be transporting.  
To assist you in your search the following guide is provided to answer your questions and to assist you in choosing the best roof rack for your kayak that meets your individual needs on and off the road.
Comparison Chart
Yakima JayLow Kayak Carrier
​AA Products J-Bar Kayak Rack
Malone SeaWing Saddle Style Carrier
Saddle Style Mid-Mount Design
110 Pound Weight Capacity
150 Pound Weight Capacity
150 Pound Weight Capacity
Yakima JayLow Kayak Carrier
110 Pound Weight Capacity
​AA Products J-Bar Kayak Rack
150 Pound Weight Capacity
Malone SeaWing Saddle Style Carrier
Saddle Style Mid-Mount Design
150 Pound Weight Capacity
The Best Kayak Roof Racks Reviewed
1. Yakima JayLow Kayak Carrier  
Review
The Yakima JayLow is designed to be used with a variety of crossbars. The carrier is a J-cradle style roof rack that can transport 1 kayak up to 80 pounds or 2 kayaks totaling 110 pounds. The rack features an improved padding system that provides additional grip and extra protection while transporting your kayak.  
The rack carrying system folds down for improved aerodynamics, as well as ease for getting in and out of your garage. Additionally, the carrier is adjustable providing multiple settings that allow you to carry a single kayak in the upright position or 2 kayaks in the vertical position. 
2. AA Products J-Bar Kayak Rack 
Review
The J-Bar rack is a steel design with adjustable pads, providing a sturdy transporting system that protects your kayak. The custom design has a bolt structure that provides additional security and ease of installation. The J-Bars make loading and unloading a breeze and the hardware allows for quick attachment and removal.
The rack is designed to fit most OEM factory and aftermarket cross rails. This product is constructed with a weather-resistant coated tubular steel and can carry up to 150 pounds. The base is rubberized, arms are covered with a foam cushion and the cargo straps are reinforced providing protection for your equipment.  
The J-Bar racks are versatile and can be used for a variety of uses such as paddleboards, canoes, skis, snowboards, as well as other gear.
3. Malone SeaWing Saddle Style Carrier
Review
The Malone SeaWing is a low-profile kayak roof rack with a single saddle design. This kayak carrier lets you transport one kayak, bottom down, on your roof rack cross rails. A unique mid-mount design saves space and allows you to fit two kayaks (with a second pair of carriers) bottom down on your vehicle's cross rails. The saddles are equipped with rubber padding that protects your kayak from scuffs and scratches. Additionally,the carrying system is easily installed and removed in only a matter of minutes, and the included mounting hardware is made to fit around square, round and most oval cross rails.
There is no need to be able to lift the entire kayak onto the roof of the vehicle. The front of the kayak can be placed on the rear of your vehicle (an optional Channel Loader can be purchased separately) and then moving to the rear of the kayak you can simply push the kayak up to load.
4. Oxgard Kayak Roof Rack 
Review
The Oxgard J-Bar roof rack cradles the kayak you're carrying, and is secured with included hardware: tightening knobs, carrier straps, and bow and stern straps. The kayak carrier consists of two J-bar cradles that attach to most cross rails, which transport one kayak and a weight capacity of 150 pounds. Purchasing a second pair J-Bar cradles allows for transporting two kayaks on the top of your vehicle.  
The carrier is built to be durable and provides a secure and safe means to transport your kayak. The roof rack is designed for ease of installation and removal. The Oxgard is well suited for transporting a kayak, canoe, surfboard, paddle board or similar water sports equipment.
5. Rola Kayak Carrier Roof Rack 
Review
The Rola J-style kayak carrier is built using a high strength, powder coated steel that is rust resistant. The durable construction has multiple securing options including heavy duty straps for both the stern and bow. The carrier has been designed to handle the weight, shape and size of most kayaks
The Rola is designed to transport a single kayak. Universal hardware allows the carrier to be attached to most cross rails. Foam pads cradle and protect your kayak while being transported. Purchasing a second pair allows for transporting two kayaks on the top of your vehicle. 
Choosing the Best Roof Rack for Kayaks: Buyers Guide
Kayaking is an amazing and unique way to get out on the water and explore nature. For a few fortunate individuals, they can step out their back door and have access to water.  For the rest of us, it means having to travel and transport our kayaks to the water we intend to explore. This is where roof racks for kayaks become an essential piece of equipment.
It is easy to get confused with all the various options available for roof racks. There are different shapes, sizes, and even functions.To determine which kayak carrier best suits your needs, we've gathered the following guide to help you make your investment. 
Types of Roof Racks
There are four basic types of kayak roof racks: 
1. Foam Pads
Foam pads provide a reasonable temporary solution, used primarily for shorter drives. The pads are placed on the roof of your vehicle and have straps on either end of the pad that are then connected inside the car. The benefits are they can be mounted on almost all vehicles, do not require existing cross rails or mounts, and they are easy to install and remove. The downside is they aren't as sturdy as other types of roof racks, the pads have the potential for slipping off at high speeds and thus are only recommended for short, moderate speed trips.
2. J-Cradle Racks
The rack is named for its shape, which is similar to the letter J. This is the most common type of roof rack for a kayak. Your kayak sits at approximately a 45 degree angle in the rack and they are designed so that you load your kayak from the side of your vehicle.  
Because your kayak will sit on one side of the vehicle it allows you to load other gear or a second kayak on the opposite side of the vehicle's roof. To be able to use a J-cradle rack requires that your vehicle has cross rails or you have them installed, as the racks are secured to the mounts.  
The drawback to these types of racks is that they can be difficult to load and secure. You will need to determine if you have sufficient upper body strength and are tall enough in choosing this option. Additionally, this style of rack adds height to your vehicle that should be taken into account, especially if you store your vehicle in a garage. There are J-cradle racks that you are able to fold down when they are not being used so you can enter and exit your garage without having to take them off.  
3. Saddle Racks
Saddle racks allow your kayak to lie flat in a horizontal position. They usually come with a protective padding and are supported by a larger surface area. This will make your kayak more secure while transporting, especially for longer distances and at higher speeds. Additionally, the kayak's positioning in this rack makes it more aerodynamic and should result in more fuel efficiency.  
Most saddle style racks require cross rails on your vehicle or to have them installed. Due to the fact that the kayak lies flat on saddle racks, it is easier to load and unload it from this type of carrier.  
4. Stackers
A stacker places the kayak in a vertical position similar to a J-cradle rack. The stacker functions like a post that you secure the kayak(s) to the rack. Stacker racks allow for carrying multiple kayaks on the roof of your vehicle. Since they are stacked on their sides, depending on the size of your vehicle, you may be able to transport as many as four kayaks.  
There are a couple of disadvantages when using a stacker: they are intended for smaller kayaks, wider ones may not fit securely; and stackers are mounted to cross rails, so your vehicle will need to either have rails or you will need to have them installed.  
Important Things to Consider
The following are a few things you will want to consider when you begin your search for a roof rack to haul your kayak.
Your Vehicle's Roof
Before you can decide which roof rack to purchase you will need to assess your vehicle's roof to determine which options will potentially work for you. If your roof is bare or is only outfitted with side rails, the only options are an inflatable or foam pad, or to have cross rails installed. Without cross rails being available there is nowhere to mount a roof rack.  
If your vehicle does come with cross rails, you can then proceed with considering a saddle, J-cradle or stacker roof rack system. You should consult your owners manual for any weight restrictions on factory fitted cross rails.  
Rack Design
Some carriers are designed to be multi-purpose or may not work with certain size kayaks. You should not attempt to use a roof rack that is not designed or capable of securely transporting your kayak. It is not worth the risk to your safety, the safety of others or the damage it may do to your kayak and/or vehicle.
Consider features you may need, such as if you will be permanently attaching the roof rack to your vehicle or if you have height considerations with a garage. In this case you would want to consider a carrier that has folding bars. 
Number of Kayaks You Plan to Transport

The number of kayaks you will be transporting will obviously impact the roof rack you purchase. The options listed above should provide you with a guide in making your decision. Safety should always be your top consideration. Trying to load too many kayaks or too heavy a load then your roof rack is intended to carry will endanger you as well as other travelers. 
Distance to be Traveled
You will also want to consider the distance you will be traveling with your kayak. If you will be traveling frequently, long distances and/or at high speeds you will need to consider a more secure and heavy-duty solution.
Foam or inflatable pads are not sufficient and can become a safety issue when traveling longer distances at higher speeds. If you are traveling only short distances and relatively slower speeds foam padding or inflatable roof racks may be considered.
Roof Rack Materials
It's a good decision to steer clear of racks made from flimsier materials, such as plastic or fiberglass. You should limit your search to racks made from either steel or aluminum, providing you with a durable and secure system for transporting your kayak. Your roof rack will be exposed to outside conditions, especially if you will be kayaking in saltwater, exposing your system to rust and corrosion. 
Kayak Weight
Kayaks can be heavy and difficult to both balance and lift. It can be even more challenging depending on how tall you are or aren't and how much upper body strength you have to manage loading and unloading your kayak. 
Kayaking places a significant demand on your arms and upper body. The difficulty loading your kayak only becomes more challenging after several hours paddling on the water. Some kayak roof racks come with special features such as rollers, bars, or rails that assist in making loading your kayak easier.  
You may also want to consider a storage system that can be utilized in a garage or shed. Harken Hoister provides three different overhead storage systems, depending on your needs. This is a high quality system that can be used for a variety of storage needs including your kayak, as well as, many other needs (bikes, ladders, paddleboard, canoes, sports equipment and even Jeep tops).  
If you have higher, unused space in your garage or shed this system will provide a safe and easy way to load and unload your kayak at home.
Roof Rack Brand
There are a whole host of roof racks brands to consider. Take your time and do your due diligence when conducting your research. You should consider the company's reputation, customer reviews, customer service and any detailed information provided about their product.
A majority of roof racks brands will claim to have universal fittings to accommodate mounting to various cross rails. You should determine what type of fittings your vehicle will require to safely secure your carrier prior to making a purchase. 
Carrier Cost
As the old saying goes, "You get what you pay for." Cost is usually a primary consideration when making a decision to purchase a roof rack. You have likely spent a significant amount on your kayak and obviously your vehicle comes with a high price, so cost is an important consideration but should not be limiting in your decision. You need to ensure you are getting a quality product that protects your investments and your safety.
Frequently Asked Questions
Do I need cross rails to use a kayak roof rack?
Unless you use temporary foam or inflatable pads you will need to install cross rails on your vehicle. It is important to choose cross rails that are designed for your vehicle's make and model. Unless you have the requisite knowledge, skills and experience, it's recommended that you go to your car dealership or an experienced installer to have the rails installed  correctly.
Why is there such a difference in the price of roof racks?
A variety of factors impact the cost of a kayak roof rack. The materials the rack is constructed with is a principal factor in the pricing of carriers. Steel or aluminum are more durable materials and cost more than racks made with plastic or fiberglass.  Aluminum tends to be the more expensive option. Roof racks that are foldable and/or are designed to provide a more aerodynamic profile are typically more expensive. Finally, some racks are more expensive based on a company's reputation and experience or a perception of being a premium brand. 
When transporting my kayak on a roof rack do I need to secure it with front and rear straps?
The simple answer is yes. It is strongly recommended that you use both a bow and stern tie down, regardless of the length of your kayak. Weather conditions and specifically the wind will create a noticeable impact on both the roof rack and your kayak. The conditions are compounded by traffic, especially when you pass a semi-trailer truck or larger vehicles. The wind or gusts from passing vehicles can cause your kayak to twist without tie downs, causing potential damage to your kayak and vehicle, as well as compromising your safety and those around you.
Will my vehicle's gas mileage be impacted by a roof rack? 
Yes, and even more so when you are transporting your kayak. There are certain racks that are designed to be more aerodynamically efficient, as well as some that are designed so the rack bars can be folded down when not in use. Additionally, smaller vehicles may be affected more significantly than a larger truck or SUV for example.
Will my roof rack make a wind noise?
Some customer reviews have reported hearing whistling or a whining noise that can be irritating. Based on the shape and design of the rack it uniquely creates an air flow, which can result in a wind noise. More aerodynamic racks tend to reduce or eliminate wind noise. If you find your roof rack is making noise a solution may be as simple as wrapping a bungee cord around the rack bars, which will disrupt the flow of air.  This may eliminate or greatly reduce any noise. You may also want to determine if there are any holes or slots where air may be flowing, causing a wind noise. If this is the case, a simple remedy is to place electrical tape over the area, changing the flow of the air. 
Final Thoughts
If you're considering investing in a kayak roof rack, the buyers guide and recommended roof racks in this article should help you in getting started. Although we feel all of the carriers recommended are high quality systems the Yakima JayLow Carrier stands above the others for us. 
The Yakima is easy to install and remove, comes fully assembled and is adjustable allowing you to fold it down when not in use. The fact that it is aerodynamically designed, is capable of carrying two kayaks and has an optional locking security system (sold separately), we feel this roof rack gives you the most bang for the buck.
Are you looking to
haul your kayak on a trailer
instead of on top of your vehicle? Or maybe you're looking for the
best kayaking anchor
for your adventures. Whatever your kayaking needs on the water may be,
we've got you covered
!
---
For more of our top kayaking gear recommendations, please visit the following articles.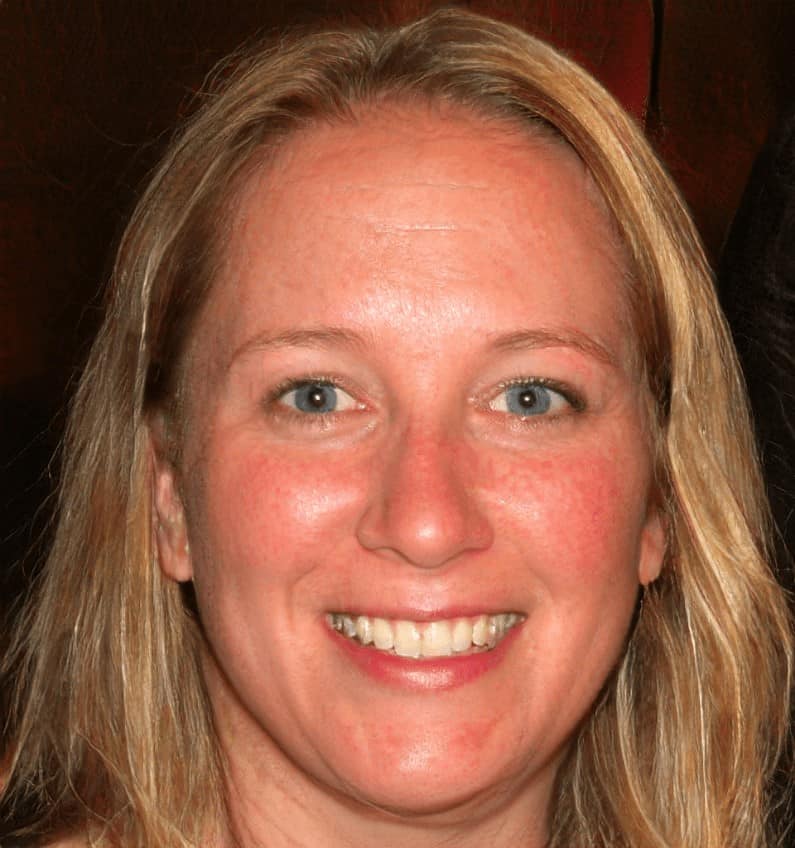 Megan Jones leads the editorial staff of Seaside Planet. They are a multidisciplinary team of outdoor adventurers, water sports lovers, and passionate beach goers. You can learn more about Meg and the rest of the editorial team here.