So you're headed out for the day or for several days on your next kayaking adventure.  One of your challenges is how to keep your beverages, any perishable food, bait you may take along to do some fishing or how to store any fish you may catch at an appropriate temperature. Obviously, you are going to need a storage system that maximizes your ability to maintain a suitable temperature for the items you are transporting.  
Because there are many models, features and styles of coolers available today, we're here to make your choice an easy one! To make your investment a simple one that you're happy with for many adventures to come, keep reading to find a buyer's guide and 10 of the best kayak coolers on the market today.
Choosing the Right Kayak Cooler for Your Adventure

​Your decision for a kayak cooler will depend on your needs, the number of individuals in your group, the length of time you will kayak and how much you are willing to pay for a cooler. 
You would think this would be a pretty straightforward choice, however coolers come in a variety of sizes, materials they are constructed from, how durable they will be, how well they maintain ice, along with a whole host of other considerations (latches, hinges, carrying handles, wheels for transporting, features and add ons).  
For the purposes of our recommendations and buyers guide we have focused on coolers that are ideal for kayaking. These coolers come in two basic styles: hard-shelled ice coolers and soft-sided ice coolers.  In the frequently asked questions we will provide a few tips for how to make your ice last longer but understand that with the large number of coolers on the market there is only so much a cheaper cooler can do.  
The coolers we have reviewed and recommended are intended to provide you with a quality product for extended periods on the water.  If you only need something for an hour or so on the water a $20 plastic cooler with minimal insulation may be all you need. The following coolers are appropriate for a
kayak outing
and will give you an extended cooling system to ensure the items are maintained at cool temperatures. 
Top 5 Comparison Chart
IceMule Pro Insulated Backpack
Waterproof MuleSkinET Shell
Quality Injection Molded Shell
Handle, Shoulder and Cross Body Carrying
Hand, Shoulder and Cross Body Carrying
Grey/Black/Olive/Camo/Brown
Pink/White/Tan/Blue/Orange/Green/Seafoam
Tan/White/Blue/Silver/Camo/Pink
Black/Green/Navy/Red/White
Handle, Shoulder and Cross Body Carrying
IceMule Pro Insulated Backpack
Waterproof MuleSkinET Shell
Grey/Black/Olive/Camo/Brown
Pink/White/Tan/Blue/Orange/Green/Seafoam
Quality Injection Molded Shell
Tan/White/Blue/Silver/Camo/Pink
Hand, Shoulder and Cross Body Carrying
Black/Green/Navy/Red/White
10 Best Kayak Coolers Reviewed
1. ​YETI Hopper TWO Portable Cooler
Review
Yeti is one of the most popular and best known manufacturers of coolers, and this product is highly rated and reviewed by many happy customers.  The Yeti hopper is a soft-sided cooler that holds 18 cans and up to 20 pounds of ice, all in a slim design that makes it easy to carry and highly portable.  
This convenient cooler design features a tapered body making it easy to haul and to strap onto your kayak for easy access while paddling. It also has a waterproof DryHide Shell, which makes it easy to clean, maintain, and able to withstand marine environments. Additionally, the extremely durable straps and convenient carrying handles make this cooler easy to transport to and from the beach with ease. As an added benefit, the Hydrolok Zipper ensures the cooler is leakproof and that items inside are safe and secure. 
The cooler bag weighs only 4.4 pounds empty, has cold cell insulation, and a hitchpoint grid, which allows you to easily attach a Yeti bottle opener, side pack or just about anything you wish to bring along. Investing in a Yeti brand means you'll probably spend a bit more, but you will have the comfort knowing you have purchased a top quality constructed and designed product that will have longevity for many kayaking trips to come.
2. ​IceMule Pro Insulated Backpack Cooler Bag
Review
The IceMule Pro is a soft-sided cooler that will hold 23 liters or 18 cans and ice in a sleek backpack design, which makes carrying this cooler to and from the beach a breeze. With a versatile and durable design, this kayak cooler is fully waterproof, providing a multifunctioning bag that also acts as a dry bag when not in use as a cooler.  The convenient backpack both makes carrying gear hassle-free and keeps you hands-free to ensure you have the ability to carry other kayaking gear.
The IceMule Pro comes in three different sizes: 20L, 30L, and 40L. Additionally, it's available in a variety of colors, offering you an opportunity to choose one that fits your style and personality. Their cylinder shape makes it easy to stow inside your kayak or secure it to the kayak's deck with a couple of bungee cords.  Additionally, this cooler bag is constructed using an extra durable ripstop nylon material for ultimate durability, and it's fully waterproof and floats in the water. The
IceMule
will keep your items cool for at least 24 hours, providing plenty of time to enjoy a day paddling.
​Buyers Guide
There are a variety of features to consider when choosing the best kayak cooler for your needs.  There are a ton of options for you to consider, which provides you with the opportunity to be a little finicky about which cooler or coolers you will choose.  The space you have available on your kayak and how you plan to use it should guide your decision. The following information are some of the factors you will want to consider as you begin your search: 
Capacity​
Manufacturers usually list the capacity in terms of quarts, liters or the number of cans and ice the cooler can hold. You will need to determine how much you intend to store in your cooler, how long you will be storing the items and how you want to stow the cooler while you are on the water. 
Material
The materials kayak coolers are made from varies significantly.  Soft-sided coolers will be made out of fabric that is laminated and insulated, making them flexible and able to fit in a variety of spaces.  They also will be lightweight and easier to carry and transport. Hard-sided coolers are usually constructed using hard plastic or rubber materials.  They are designed to be more durable and are usually watertight.  
Waterproof
This is not always a factor when choosing a regular cooler, however when you are using it while you are kayaking it should be an important consideration.  All of the coolers we have recommended are leak proof and air tight. If you are an angler and going to use the cooler for transporting your catch you may want to consider a cooler with a drain plug.  
Keeping Items Cool
The temperature your cooler will maintain and for how long items will stay cool should be the most critical feature you consider.  Any cooler you choose should be insulated and offer between 24 to 72 hours for maintaining ice and keeping your items cool. We recommend you get a cooler with a higher rating as often you will be in direct sunlight, which will reduce the cooling limits.  
Closure
The kind of closure your cooler has will be important both to secure your items and to keep them dry.  Soft-sided coolers often have a zipper, make sure it is a quality closure. Hard-side coolers should have a durable latch that tightly secures the top.
Transporting
You will need to factor in how you will be transporting cooler, whether it will be inside, secured on the deck of your kayak or floating alongside.  Also, you will want to consider how easy it will be to transport as you move from one place to another.
Versatility
Several of the coolers we have recommended can be used as a place to keep items cool or if you choose can be used for dry storage.  If this is something you are interested in you will need to select coolers that are also waterproof. 
Frequently Asked Questions
How can you make ice last as long as possible?
The first thing to consider is the quality of your cooler.  Do not expect a $20 cooler that is thinly insulated to last more than an hour or two.  However, if you get a quality cooler, under the right conditions and stored appropriately you can maximize the time your ice is retained and items stay cool.  The coolers we have recommended all last between 24 and 120 hours.  
To get the greatest amount of time you can retain ice and maintain cool conditions for your items the following tips will help:
Refrigerate or chill your cooler with ice prior to adding items
Refrigerate or cool items prior to placing into the cooler
Place as much ice as you are able into your cooler, ideally a 2 to 1 ratio of ice to items
Keep your cooler out of direct sunlight as much as possible
Keep your cooler in a cool area
Airflow under your cooler will help maintaining your ice
Do not drain your cooler
How big of a cooler should I get for a kayak?
The size cooler you decide to purchase will depend largely on how you intend to use the cooler and the size of your kayak.  If you only plan to use the cooler for day outings versus taking a trip for several days will direct your decision making. You need to compare the size and measurements of your cooler with the area(s) you plan to stow the cooler on your kayak to ensure it will fit appropriately.
How do you secure the cooler to the kayak?
Soft-sided coolers may be stored inside the kayak depending on your storage areas.  The soft cooler can be manipulated to fit in to storage spaces, as well as storing on the deck of the kayak.  Larger coolers or hard-sided coolers will need to be secured using bungees on the deck of your kayak. Floating coolers are simply secured to the rear or side of your kayak so they can be towed.
​Final Thoughts
As you begin your search, you will first need to consider how you intend to use the cooler, so you can narrow your search to a specific style and design.  Choosing a soft-sided cooler bag will reduce the weight for both transporting and carrying your items, while also freeing up your hands. A hard-shelled cooler will be more durable and often provide longer periods to retain your ice.  
The recommendations are made with the confidence that they all provide excellent choices for you to consider, while giving you a selection of designs and options.  They all have a minimum of 24 hours of cooling capabilities, are made with quality design, construction and materials, and will meet a variety of needs and uses. As always, safety is a top priority and you should always avoid overloading your kayak.  
Let us know in the comments section which kayak cooler you choose and how it functions during your kayaking experiences
---
For more of our top kayaking gear recommendations, please visit the following articles.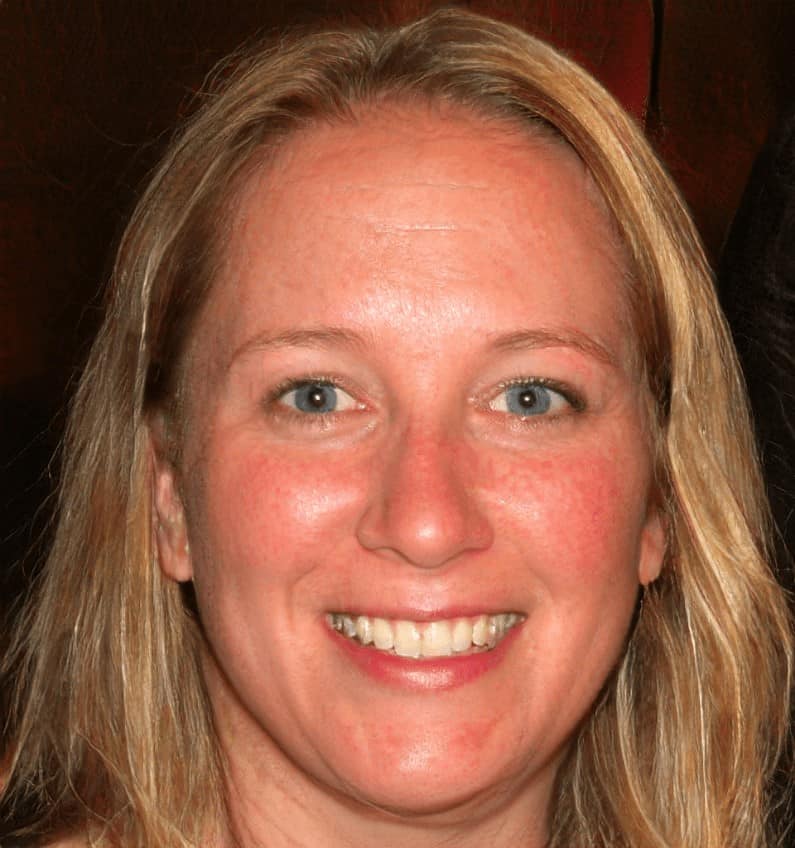 Megan Jones leads the editorial staff of Seaside Planet. They are a multidisciplinary team of outdoor adventurers, water sports lovers, and passionate beach goers. You can learn more about Meg and the rest of the editorial team here.