If you're looking for fun beach activities to enjoy with your family, you've come to the right place! Along with fun beach sports like swimming, skimboarding, paddle boarding, snorkeling and more, there are many fun seaside games that are great at the shore. A classic seaside favorite, packing the best horseshoes game for the beach is a fantastic way to keep everyone in your family enjoying their beach experience.
Here at Seaside Planet our goal is to make your next beach adventure the best yet, so we've created this guide to the four best beach horseshoes games available. Here's everything you need to know to find the best product for your next family beach outing:
Comparison Chart
St. Pierre American Professional Series Set
Viva Sol Premium Game Set
Forged Steel American Horseshoes
20'' Powder-Coated Steel Horseshoes
4 Horseshoes, 2 Rubber Mats, 2 Dowels
4 Horseshoes, 2 Stakes, Official Rulebook
4 Horseshoes, 2 Stakes, 1 Wooden Carry Case
60-Day Warranty and NHPA Approved
4 Horseshoes, 2 Rubber Mats, 2 Dowels
St. Pierre American Professional Series Set
Forged Steel American Horseshoes
4 Horseshoes, 2 Stakes, Official Rulebook
60-Day Warranty and NHPA Approved
Viva Sol Premium Game Set
4 Horseshoes, 2 Stakes, 1 Wooden Carry Case
20'' Powder-Coated Steel Horseshoes
Best Horseshoes Game for the Beach Reviewed
1. Champion Rubber Horseshoes
Review
This is a great horseshoe set for those who are new to the game or looking for a product that offers value and quality. It's also a great option for those who are shopping for a game for kids, or for your next beach adventure. Because it's made of rubber, it's both durable and easy to clean, and it can be used inside or outside without worry of damage from the elements.
This game's colors are fun and bright so you'll easily be able to tell who got which points. Additionally, this makes your game pieces easy to spot in the sand so you won't lose track of any. This product is very easy and quick to set up, and the horseshoes are lightweight, so they're easy for younger people to throw. Kids can even set up this game themselves once they've learned how.
What many people enjoy about this option is that it's easily able to be used inside and out. The horseshoes are lightweight and made with rubber so they won't damage the flooring they are used on. This also contributes to making them a great option for children. On top of that, the set is quite well made.
Some people may find that the stakes included may not be sturdy enough to stay in place while the horseshoes are being tossed at them. Not a major issue since you can find other items to secure the stakes in place.
2. St. Pierre Professional Horseshoes
Review
If you're looking for a more professional and heavy duty game set, then these horseshoes are a great option. The NHPA even approves them, so you'll be able to trust that they are a reliable and well-made option.
In the set, you'll get both blue and white forged steel horseshoes, as well as a pair of stakes and a bag to carry it all. This is a convenient feature for transporting the game to and from the beach on your next adventure to the shore. Keep in mind that because this is a more professional choice, it is likely to be heavier than the previous option on this list.
This high-quality playing set is highly rated and reviewed by happy customers. It's made to higher standards for more professional use, which ensures it's more durable than other more lightweight options on this list. Additionally, this game set comes with a 60 day warranty, ensuring your purchase is a worry free one.
3. Viva Sol Horseshoes
Review
The Viva Sol Horseshoes game set is made for a high level of portability, as shown by the wooden carrying case made with a sturdy rope handle. The stakes and horseshoes themselves are made from stainless steel and forged steel, ensuring the game pieces are durable enough to withstand the marine conditions. Additionally, the 2.5 pound weight of each horseshoe makes it great for professional or heavy-duty use. Not only does it have convenient features to make your beach game even better, it can also be used just about everywhere from beach camping, to backyard use and more.
This set adds flair to the portability through the great-looking carrying case that's both aesthetically appealing, and fits with the beach vibe. It's sturdy design is able to withstand the marine elements, which is great for use in a variety of environments. Furthermore, the set itself is made from highly durable materials, ensuring the game set can join you on many future family adventures to come.
For anybody who appreciates the attention to detail and quality craftsmanship, this set is worth every penny and would make the perfect gift. While it's design is both convenient and durable, it is also rather heavy considering the steel materials used. The Viva Sol Horseshoes are more suited for professional players than your standard backyard player since they are considerably heavier than your average horseshoes.
4. Triumph Hammer-Finished Horseshoe Set
Review
The Triumph Hammer-Finished horseshoe set is made from steel and coated with a durable powder coating, ensuring durability and longevity in use. This set has been designed to be easy to hold, comfortable to throw, and they will last for a very long time, which means that the set will be able to join your family adventures to the shore for many years to come.
Not only are the horseshoes each heavy enough to be thrown long distances with ease, but the included stakes are very durable and have a pointed end, making it incredibly easy to push them into the ground for an impromptu game. Players don't have to worry about accidentally leaving their horseshoes or stakes out in the yard when games are done, either. No matter the weather, there isn't any concern about the horseshoes being damaged, rusting, or breaking when they are left outside. This is perfect for families who sometimes forget and leave their yard toys outside for a few days in rain, snow, sleet, and hot sun, or for beach camping excursions.
As a classic game, horseshoes have a lot of appeal, and this set in particular will appeal to all ages. While these horseshoes aren't the bright colors that so many kids tend to choose, the muted silver and gold are attractive and make it very easy to differentiate between the two pairs. This means that players won't have to worry about whether or not they are using the right horseshoe. Additionally, the bright sound of a ringer will bring back great memories for people who played horseshoes when they were younger, which is sure to inspire a lot of friendly competition.
Best Beach Horseshoes Game Set: Buyer's Guide
A day at the beach is a great time to kick back, relax and enjoy the sun, the sand and the water. Adding some fun activities for everyone while still enjoying that laid back feeling only makes for an even more enjoyable experience. There are a variety of water sports to enjoy but often involve individual activities. 
A perfect fit for hanging with your family and friends at the beach is a game of horseshoes that everyone can enjoy. They are easy to bring along, set up and transport, however there are a few things you should consider when purchasing a horseshoe set for the beach.
The beach environment and the elements associated with sand, saltwater and sun require some consideration when you start looking for a horseshoe set to use at the beach. The following are some factors you should consider your decision:
Material
Horseshoe sets are designed and constructed using a variety of materials that will provide different degrees of quality and conditions they can be used in. The following are the most common materials used in making horseshoes:
Plastic: Horseshoes made from plastic are the least expensive and are primarily intended for use with young children. They are very lightweight making it easier for a small child to toss, as well as being safer. Because of the lack of weight they may be difficult to toss in windy conditions. We would recommend plastic only if you are looking for a set to be used exclusively by younger and smaller children.
Steel: Horseshoes constructed using steel are going to be your strongest and most durable option under most conditions. Unfortunately, saltwater is very corrosive when it comes to steel. Horseshoes made using stainless steel or a powder coating will provide a level of protection from rusting and corrosion. This option is more expensive but provides a product that will provide years of enjoyment.

For the traditionalist, steel provides that metal clank when the horseshoe strikes the post and is something you may find desirable, as well.
Iron: Iron horseshoes are an option that offers a similar weight and feel to the steel version, however they are far less durable. We would not recommend this type of horseshoe for use in the beach environment.
Rubber: Horseshoes constructed using rubber are the most versatile option for the whole family to use. They are lighter than a steel horseshoe, while providing sufficient weight to be able to travel the appropriate distance to the target and not be influenced by windy conditions.

This rubber material comes in a variety of bright colors to choose from making them highly visible in the sand and in the air when tossed. The one concern is fading that may occur, due to extended exposure to the sun's ultraviolet (UV) rays. Some of the quality products contain special chemicals that help to reduce the sun's fading effect.

A rubber horseshoe is also safer to use than a steel version when the errant toss occurs. The stray toss with a rubber horseshoe is less likely to result in damage or serious injury. The cost of a rubber horseshoe set is also a less expensive option. 
Post Length
When you are at the beach you will need to sink the target posts into the sand. Depending on the density or how compact the sand is will determine the depth you will need to sink the post, so it remains upright while playing. 
Avoid some of the cheaper sets that may have short posts or stakes. You will also want to ensure the posts are made of quality material so they are durable and can be anchored in the sand.
Another option are sets that come with a rubber mat with the target posts attached and can simply be placed in the sand.
Maintenance
Whether you choose a less expensive horseshoe set or opt for a higher quality product there will be some level of maintenance required. The following are a few things to keep in mind regarding keeping your horseshoes in good shape so they last a long time:
Exposing horseshoes to the elements will damage them if you don't take steps to mitigate the impact.

Even quality stainless steel or powder coated steel is susceptible to rust and corrosion.

When exposed to sand, dirt, moisture and/or saltwater, it is important that you rinse off your equipment with fresh, clean water and allow it to completely dry prior to storing.

A plastic or rubber horseshoe set should not be left exposed to direct sunlight for extended periods to reduce or avoid the sun's fading effects.

Overexposure to the sun's UV rays on a plastic or rubber can cause the product, in addition to fading, to fail or deteriorate much more quickly.

Any signs of build up, corrosion or rusting should be addressed as soon as they are noticed, to limit the negative impact and alleviate the problem.
Additional Thoughts
It doesn't get much better than a day at the beach enjoying the sun, beach and the water. A game of horseshoes makes for some relaxing fun for the entire family. To complete the experience think about adding the following to maximize your friendly game of horseshoes:
Umbrella: Setting up an umbrella, in an out of the way area, to provide a shady area to cool off, while watching others playing is a good idea. It also provides a place to hydrate and keep a cooler with some refreshing cool beverages. If you have a larger group you may want to even consider a beach canopy. 
Beach Chairs: A nice addition to the umbrella area or alongside the horseshoe game for observers is to have some comfortable beach chairs. A cool beverage, toes in the sand, soaking in the water, watching in a comfy beach chair as friends and family engage in some friendly competition, sounds pretty good huh?
If you are interested in adding a few other games to your family's day at the beach check out Seaside Planet's article titled, The 10 Best Beach Games for Families.  
Final Thoughts
If you're looking for the best beach activity for your next family adventure to the shore, horseshoes are a great choice! This classic game can be enjoyed by all ages, and the minimal requirements make it easy to transport to and from the seaside. Use this guide to help you choose which game set is right for your family, and to get one step closer to a fun beach adventure with loved ones! 
Has this guide helped you to choose which horseshoes game set is right for you? We would love to hear from you- share your thoughts with us in the comment section below!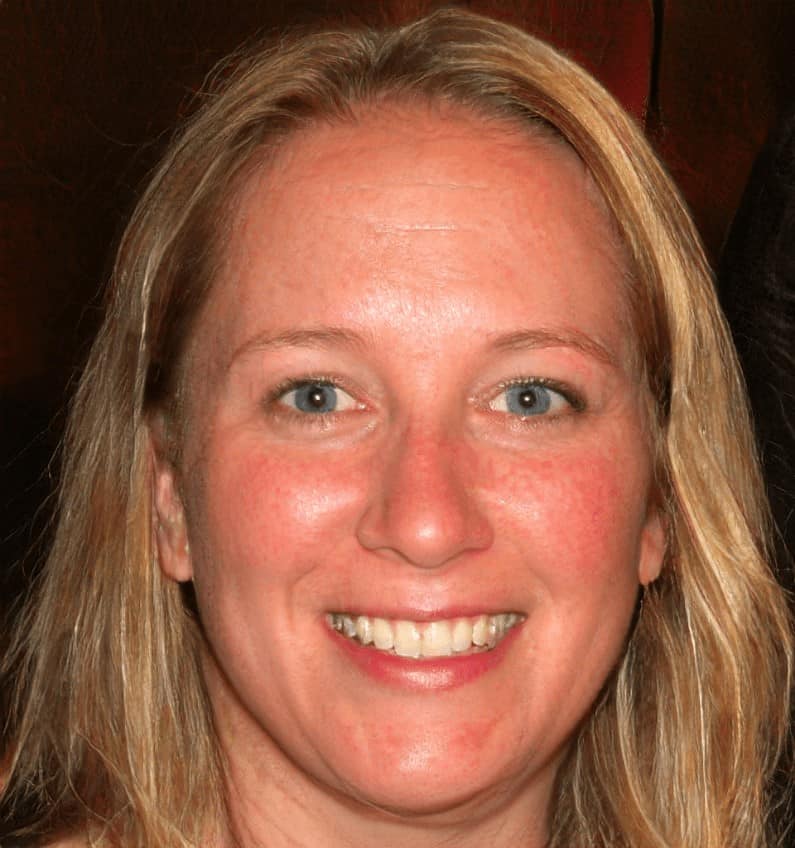 Megan Jones leads the editorial staff of Seaside Planet. They are a multidisciplinary team of outdoor adventurers, water sports lovers, and passionate beach goers. You can learn more about Meg and the rest of the editorial team here.