Some links in this post are affiliate links. This means if you buy something through our posts, we may get a small share of the sale at no additional cost to you. As an Amazon Associate we earn from qualifying purchases. Click here to learn more.
There are a number of activities you can do at the beach. Swimming, fishing, boating and playing games are all great ways to spend your time with the sun and sand. One great game that can be easily played at the beach is horseshoes, and it's often a favorite among those who have learned the game.
Choosing the best horseshoes game for the beach is key to enjoy the game fully. You'll want to consider who is playing, how much experience they have and whether the game will be casual or not. Regardless of what suits you, you're likely to find the perfect thing on this list.
Comparison Chart
Champion Sports Rubber Horseshoe Set
St. Pierre American Professional Series Horseshoes Complete Set: Includes 4 Horseshoes, 24-inch Solid Steel Stakes, Official Rulebook, and Black Plastic Tote
Viva Sol Premium Horseshoes Outdoor Game Set with 4 Horseshoes, 2 Stakes, and Wooden Case
Triumph Hammer-Finished Four Steel Outdoor Backyard Horseshoe Set with Two Stakes
Champion Sports Rubber Horseshoe Set
St. Pierre American Professional Series Horseshoes Complete Set: Includes 4 Horseshoes, 24-inch Solid Steel Stakes, Official Rulebook, and Black Plastic Tote
Viva Sol Premium Horseshoes Outdoor Game Set with 4 Horseshoes, 2 Stakes, and Wooden Case
Triumph Hammer-Finished Four Steel Outdoor Backyard Horseshoe Set with Two Stakes
Best ​Horseshoes Game for the Beach Reviews
1. ​Champion Rubber Horseshoes
Review
​This is a great horseshoe set for those who are new to the game ​or looking for a value selection. Otherwise, it can be a great option for those who are shopping for a game for kids. Because it's made of rubber, it's an option that can be used inside or outside without concern for causing damage.
On top of that, the colors are very bright so you'll easily be able to tell who got which points. This option is very easy and quick to set up, and the horseshoes are lightweight, so they're easy for younger people to throw. Kids can even set up this game themselves once they've learned how.
What many people enjoy about this option is that it's easily able to be used inside and out. The horseshoes are lightweight and made with rubber so they won't damage the flooring they are used on. This also contributes to making them a great option for children. On top of that, the set is quite well made.
Some people may find that the stakes included may not be sturdy enough to stay in place while the horseshoes are being tossed at them. Not a major issue since you can find other items to secure the stakes in place.
2. ​St. Pierre Professional Horseshoes
Review
For those who want something more professional, check out this option.
If you like something a little more heavy duty, then these horseshoes are a great option. ​The NHPA even approves them so you'll be able to trust that they are a reliable and well-made option.
In the set, you'll get blue and white horseshoes as well as a pair of stakes and a bag to carry it all. Keep in mind that because this is a more professional choice, it is likely to be heavier than the previous option. You'll also get a 60-day warranty just in case anything should go wrong with the set during use.
People have found that this is a very high-quality set. It's made to higher standards than some other options and is more durable as a result. Furthermore, it includes a carrying case that makes moving your horseshoe set from place to place much easier and simpler.
3. ​Viva Sol Horseshoes
Review
If a softer color to your horseshoes doesn't bother you, this option is worth a look. Another great premium set is the Viva Sol Horseshoe set. This is one that is made for a high level of portability, as shown by the wooden case made with a sturdy rope handle. The stakes and horseshoes themselves are also made from stainless steel and forged steel.
Furthermore, each horseshoe weighs a sturdy 2.5 lbs., so they're definitely an option that run closer to the professional level. You'll get everything you need in the set, which means you only have one price to worry about. You'll easily be able to take this set just about anywhere.
This set adds flair to the portability through the great-looking carrying case. It's made to be sturdy and capable, which is great for the heavy-duty set. Furthermore, the set itself is made from highly durable materials, ensuring you won't need to worry about replacing it for a long time.
​For anybody who appreciates the attention to detail and quality craftsmanship, it is worth every penny and would make the perfect gift.
It is also rather heavy considering the steel materials used. The Viva Sol Horseshoes are more suited for professional players than your standard backyard player since they are considerably heavier than your average horseshoes.
​4. ​​Triumph Hammer-Finished Horseshoe Set
Review
Horseshoes are a lot of fun, and most people can easily pick up this game with a little direction. Users who are looking for durable horseshoes that will last longer than normal need to skip the color plastic kinds that are so popular on the market and opt instead for these high-quality horseshoes. Made from steel and coated with a durable powder coating, they have been designed to be easy to hold, comfortable to throw, and they will last for a very long time, which means that players don't have to worry about their horseshoes not surviving game after game.
Not only are they each heavy enough to be thrown long distances without breaking, but the included stakes are very durable and have a pointed end, making it incredibly easy to push them into the ground for an impromptu game. Players don't have to worry about accidentally leaving their horseshoes or stakes out in the yard when games are done, either. No matter the weather, there isn't any concern about the horseshoes being damaged, rusting, or breaking when they are left outside. This is perfect for families who sometimes forget and leave their yard toys outside for a few days in rain, snow, sleet, and hot sun.
As a classic game, horseshoes has a lot of appeal, and this set in particular will appeal to all ages. While these horseshoes aren't the bright colors that so many kids tend to choose, the muted silver and gold are attractive and make it very easy to differentiate between the two pairs. This means that players won't have to worry about whether or not they are using the right horseshoe. Additionally, the bright sound of a ringer will bring back great memories for people who played horseshoes when they were younger, which is sure to inspire a lot of friendly competition.
​The Verdict
While there is a tie between ​our ratings for the Viva Sol and St. Pierre horseshoes, the latter option does provide colors that are easier to tell apart. This can be key for those who want to keep track of the game easily. However, if you find that you like the colors of the Viva Sol horseshoes, then it helps to know they're very highly rated as well.
Meanwhile, the Champion Sports option can be great for those who are new to the game, or who are playing with younger competitors. Thanks to the variety of options provided here, you'll be able to get the horseshoes game that is ideal for your needs.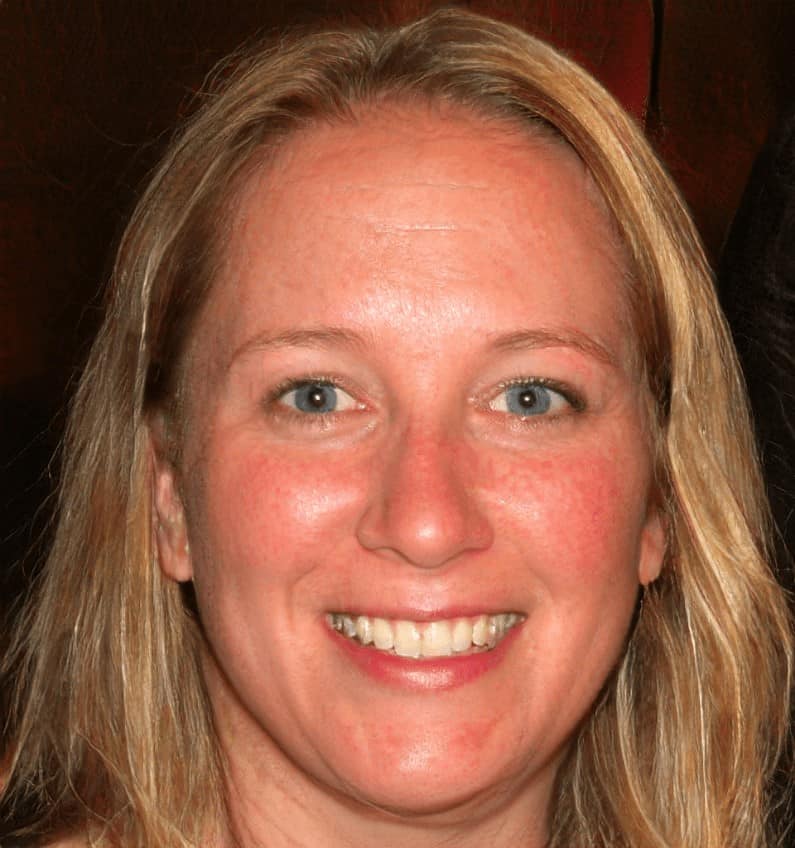 Megan Jones is the lead author of Seaside Planet. She is an avid surfer, scuba diver, and travel enthusiast who takes any opportunity she can to spend time in the ocean. You can learn more about Meg and the rest of the editorial team here.