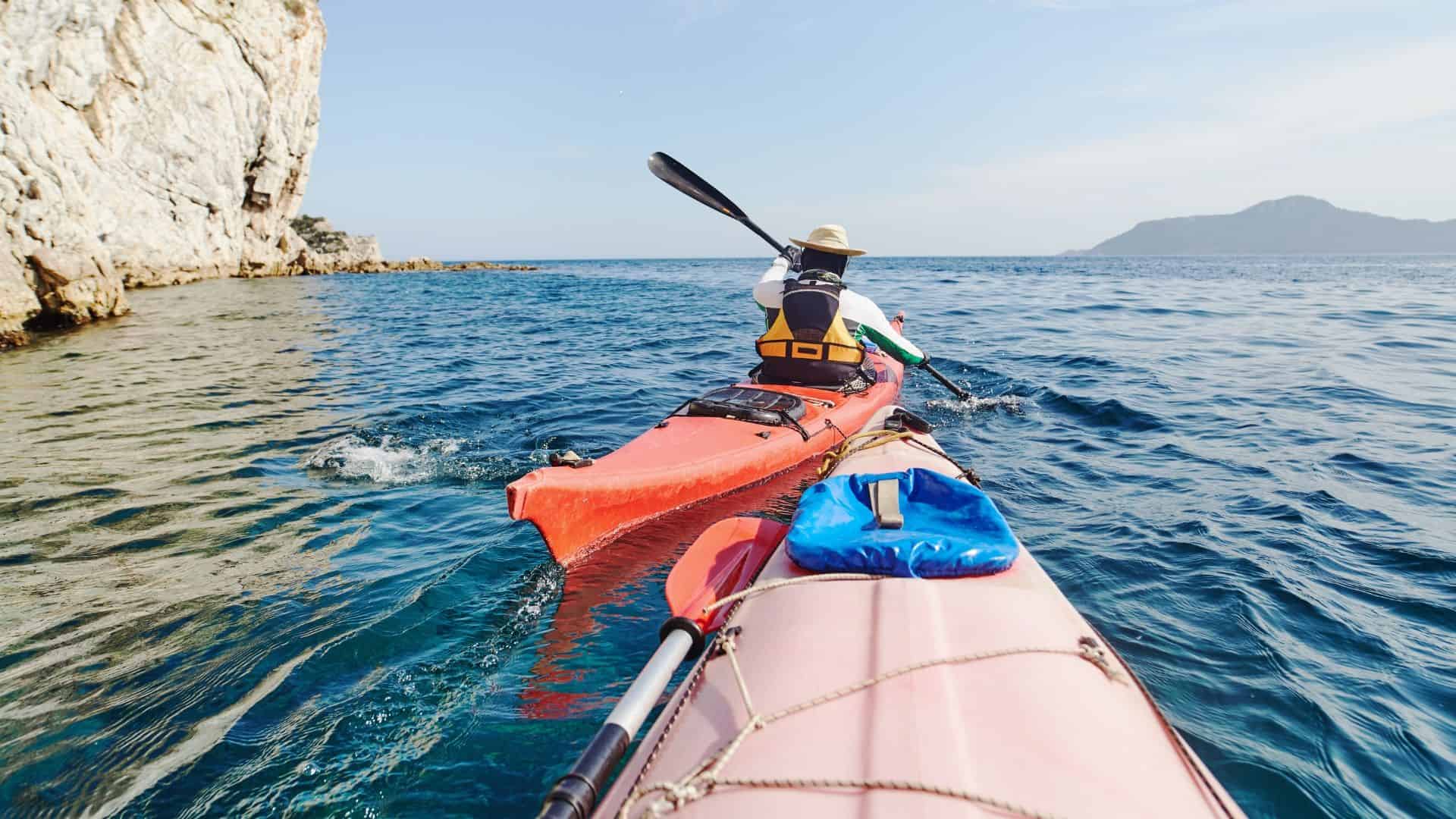 If you are going to be kayaking, then you need to make sure that you have all of the right gear so that you can be sure that you have the best possible time. I have found that while most people are aware that kayaking gloves exist, they think that they only need them when the weather turns cooler. This is not true, and the right gloves will ensure that you stay comfortable, enhance your grip, and keep you from accidentally dropping your paddle.
Once you decide that investing in a pair of kayaking gloves is a good idea, you will need to find the best gloves for kayaking. I know that doing research can be overwhelming, so I went ahead and found some great options for you to choose from so that you can get out on the water as soon as possible.
Comparison Chart
NeoSport 3/4 Finger Neoprene Gloves, 1.5mm - Unisex Design for Obstacle Racing, Biking, Sailing and Paddle Boarding - Offer Protection and a Reliable Grip - Soft, Comfortable Fit, Black, Large
Fishing Gloves for Men & Women, Certified UPF 50+ UV Sun Protection, Half Finger Glove Kayaking, Paddling, Sailing, Driving, Rowing, Hiking, Fingerless, Free of Chemicals, Machine Washable, Sand L
Seavenger 1.5mm Reef Gloves Stretchy Mesh with Reinforced Leather Good for Snorkeling, Kayaking, Spearfishing, Sailing, Scuba Diving, Rafting (Black, Large)
Warmers (D3245) Barnacle Half Finger Paddling Glove (Black/Blue, Large)
Palmyth UV Protection Fishing Fingerless Gloves UPF50+ Sun Gloves Men Women for Kayaking, Hiking, Paddling, Driving, Canoeing, Rowing
Best ​Gloves for Kayaking Reviews
1. ​NeoSport Wetsuits Finger Glove
Review
I love that these gloves are tough enough to tackle a number of different water sports, including kayaking, diving, and snorkeling. They are incredibly soft, which is great if you are new to wearing gloves while kayaking and want to get a pair that won't be bulky or uncomfortable. They fit tight to your hands so that they feel like second skin. Additionally, the synthetic leather palm is padded, which I have found means that you will have a better grip on your paddle and that you won't have to worry about your palm getting sore or cramping.
Because these gloves dry so fast you don't have to worry about them stinking up your car on the way home or remaining wet in your bag if you forget about them. They are great for keeping your hands warm during the winter or when the water is a little chilly, but because they are thin enough you don't have to give up your mobility for warmth. The wrist fasteners keep them in place so that there isn't a worry about them accidentally coming off while you are kayaking and falling into the water, and you are sure to love the extra control you have from your fingertips being exposed.
2. ​The Fishing Tree Half Finger Fishing Gloves
Review
If you want to make sure that your hands will be protected from the harsh UV rays of the sun while you are on the water and that you will be able to have as much control of your fingers as possible, then these gloves may be right for you. They have sun protection woven into the fabric of the gloves, which means that you don't ever have to worry about it washing out. Additionally, because your fingers are exposed, you will be able to maintain a great grip on your paddle, without worrying about dropping it into the water.
I love how fast these gloves dry and the fact that they will stretch and move with you while you are kayaking. Unlike some other gloves that are so sturdy that it's difficult to move your hands and fingers, you won't suffer from any loss of hand control when you opt for these. The pads on the palms of these gloves offer plenty of grip so that even if you are tired or your hands are cold, you will be able to maintain a solid grip on your paddle.
3. ​Seavenger Abyss Stretchy Mesh Gloves
Review
Ideal for kayaking when it is really cold out and you want to provide your hands with as much protection from the elements as possible. These gloves cover your fingers completely, which will prevent your hands from getting cold when in the water. You can rely on the reinforced thumb and palm to last for a long time without wearing out, which is great as this is where a lot of stress occurs on gloves.
The leather palms will provide you with a great grip so that you won't have any problems holding onto your wet paddle and they will make you feel a lot more in control while on the water. Because these gloves area available in sizes from XXS-XXL, and come with a durable wrist closure, you will have complete control over how your new gloves fit and if they are comfortable.
​4. ​Warmers Barnacle Paddling Glove
Review
This half-finger glove is perfect for kayakers, as it will allow you to have incredible grip on your paddle so that there isn't any risk of you accidentally dropping it and losing it in the water. These gloves are made of materials that dry incredibly quick, you will be amazed at how fast your gloves will dry, which will prevent them from smelling or from you having to put wet gloves back on in the afternoon after you have had a break from kayaking. The synthetic leather palm is ideal for providing friction between your hands and the paddle, making it a little "sticky" and ensuring that you won't drop it.
It can be difficult to find gloves that offer the right amount of padding in the right places so that your hands are protected from rubbing and getting blisters while you are paddling. These gloves are designed very well and have additional padding to help prevent the glove from rubbing on your skin and causing pain. This means that you won't have to worry about whether or not your hands will be exhausted and blistered at the end of the day, as the gloves offer plenty of great protection.
​5. ​Polymath Fingerless Kayaking Gloves
Review
These lightweight, stretchy, and comfortable gloves are ideal if you want to enjoy UV protection from the sun without suffering while wearing bulky and uncomfortable gloves. Because they are made from a fabric that will dry quickly, you don't need to worry about how wet and uncomfortable your hands will feel when you are out in your kayak. They feature leather reinforcements along the palm, side of the hand, and at the base of the thumb.
There are pulls at the wrist and at the fingertips so that you can easily pull these gloves off and on, no matter how wet or damp your hands are. The fingerless design allows you to retain a lot of dexterity and mobility so that you don't feel like you can't hold or control your paddle. Thanks to the longer cuff on these gloves, not only will your wrists be protected from the sun, but you will feel like your wrists are supported and comfortable.
​Final Thoughts

Buying the right gloves for kayaking takes a little research and is a matter of personal preference. While you want to make sure that you will have a great grip on your paddle, you still need to be able to move your hands easily and have complete control over your fingers. Depending on your comfort level with kayaking, as well as the conditions where you are going to be wearing your gloves, you will want to consider the pros and cons of full length, half, and three-quarter fingers so that you can find the pair that is right for you.
As far as kayaking gear goes, gloves are indispensable and will ensure that your hands are protected from the elements, that you don't drop your paddle, and that you can protect your sensitive skin from blisters. I have given you five great options to choose from, so picking the pair that is right for you should be easy.