Some links in this post are affiliate links. This means if you buy something through our posts, we may get a small share of the sale at no additional cost to you. As an Amazon Associate we earn from qualifying purchases. Click here to learn more.
If you are going to be kayaking, then you need to make sure that you have all of the right gear so that you can be sure that you have the best possible time. I have found that while most people are aware that kayaking gloves exist, they think that they only need them when the weather turns cooler. This is not true, and the right gloves will ensure that you stay comfortable, enhance your grip, and keep you from accidentally dropping your paddle.
Once you decide that investing in a pair of kayaking gloves is a good idea, you will need to find the best gloves for kayaking. I know that doing research can be overwhelming, so I went ahead and found some great options for you to choose from so that you can get out on the water as soon as possible.
​Our Top 5 ​Compared
NeoSport 3/4 Finger Neoprene Gloves, 1.5mm - Unisex Design
Fingerless Gloves for Men & Women, Certified UPF 50+ UV Sun Protection
Seavenger Abyss Dive Gloves
Warmers (D3245) Barnacle Half Finger Paddling Glove (Black/Blue, Large)
Palmyth UV Protection Fishing Fingerless Gloves
NeoSport 3/4 Finger Neoprene Gloves, 1.5mm - Unisex Design
Fingerless Gloves for Men & Women, Certified UPF 50+ UV Sun Protection
Seavenger Abyss Dive Gloves
Warmers (D3245) Barnacle Half Finger Paddling Glove (Black/Blue, Large)
Palmyth UV Protection Fishing Fingerless Gloves
Our Reviews of the Best ​Gloves for Kayaking
1. ​NeoSport Wetsuits Finger Glove
Review
I love that these gloves are tough enough to tackle a number of different water sports, including kayaking, diving, and snorkeling. They are incredibly soft, which is great if you are new to wearing gloves while kayaking and want to get a pair that won't be bulky or uncomfortable. They fit tight to your hands so that they feel like second skin. Additionally, the synthetic leather palm is padded, which I have found means that you will have a better grip on your paddle and that you won't have to worry about your palm getting sore or cramping.
Because these gloves dry so fast you don't have to worry about them stinking up your car on the way home or remaining wet in your bag if you forget about them. They are great for keeping your hands warm during the winter or when the water is a little chilly, but because they are thin enough you don't have to give up your mobility for warmth. The wrist fasteners keep them in place so that there isn't a worry about them accidentally coming off while you are kayaking and falling into the water, and you are sure to love the extra control you have from your fingertips being exposed.
2. ​The Fishing Tree Half Finger Fishing Gloves
Review: A good all around choice
If you want to make sure that your hands will be protected from the harsh UV rays of the sun while you are on the water and that you will be able to have as much control of your fingers as possible, then these gloves may be right for you. They have sun protection woven into the fabric of the gloves, which means that you don't ever have to worry about it washing out. Additionally, because your fingers are exposed, you will be able to maintain a great grip on your paddle, without worrying about dropping it into the water.
I love how fast these gloves dry and the fact that they will stretch and move with you while you are kayaking. Unlike some other gloves that are so sturdy that it's difficult to move your hands and fingers, you won't suffer from any loss of hand control when you opt for these. The pads on the palms of these gloves offer plenty of grip so that even if you are tired or your hands are cold, you will be able to maintain a solid grip on your paddle.
3. ​Seavenger Abyss Stretchy Mesh Gloves
Review
Ideal for kayaking when it is really cold out and you want to provide your hands with as much protection from the elements as possible. These gloves cover your fingers completely, which will prevent your hands from getting cold when in the water. You can rely on the reinforced thumb and palm to last for a long time without wearing out, which is great as this is where a lot of stress occurs on gloves.
The leather palms will provide you with a great grip so that you won't have any problems holding onto your wet paddle and they will make you feel a lot more in control while on the water. Because these gloves area available in sizes from XXS-XXL, and come with a durable wrist closure, you will have complete control over how your new gloves fit and if they are comfortable.
​4. ​Warmers Barnacle Paddling Glove
Review
This half-finger glove is perfect for kayakers, as it will allow you to have incredible grip on your paddle so that there isn't any risk of you accidentally dropping it and losing it in the water. These gloves are made of materials that dry incredibly quick, you will be amazed at how fast your gloves will dry, which will prevent them from smelling or from you having to put wet gloves back on in the afternoon after you have had a break from kayaking. The synthetic leather palm is ideal for providing friction between your hands and the paddle, making it a little "sticky" and ensuring that you won't drop it.
It can be difficult to find gloves that offer the right amount of padding in the right places so that your hands are protected from rubbing and getting blisters while you are paddling. These gloves are designed very well and have additional padding to help prevent the glove from rubbing on your skin and causing pain. This means that you won't have to worry about whether or not your hands will be exhausted and blistered at the end of the day, as the gloves offer plenty of great protection.
​5. ​Polymath Fingerless Kayaking Gloves
Review
These lightweight, stretchy, and comfortable gloves are ideal if you want to enjoy UV protection from the sun without suffering while wearing bulky and uncomfortable gloves. Because they are made from a fabric that will dry quickly, you don't need to worry about how wet and uncomfortable your hands will feel when you are out in your kayak. They feature leather reinforcements along the palm, side of the hand, and at the base of the thumb.
There are pulls at the wrist and at the fingertips so that you can easily pull these gloves off and on, no matter how wet or damp your hands are. The fingerless design allows you to retain a lot of dexterity and mobility so that you don't feel like you can't hold or control your paddle. Thanks to the longer cuff on these gloves, not only will your wrists be protected from the sun, but you will feel like your wrists are supported and comfortable.
​6. ​​NRS Men's Hydroskin Gloves
Review
These are great kayaking gloves that are designed to keep your hands as warm and dry as possible, which is great for when you are out in cooler weather. Not only are they fitted and stretchy, which means that they won't become baggy or slip off on your trip, but they are designed to keep you warm and comfortable.
Thanks to the addition of warm thermal inner lining, these gloves keep your hands warm, no matter how cold the water gets. They are great for protecting arthritic hands and preventing joint pain when kayaking.
With a PowerSpan exterior, these gloves easily stretch in four directions, which means that you can enjoy unrestricted movement in your hands. This also means that you can easily grip your paddle without losing control. They are designed to provide extra grip, thanks to the addition of a silicone pattern on the glove, giving kayakers of all abilities more confidence when in the water.
​7. ​​WindRider Pro Sailing Gloves
Review
These are incredibly rugged gloves that are designed to last through years of kayaking expeditions. They feature incredible protection for your hands while still allowing you to easily move your fingers and enjoy a full range of motion.
Thanks to the ¾ fingerless design, you can easily control not only your kayak, but also reach for your phone, tie knots, and remove fish hooks from fish without having to take off your gloves. Unlike other gloves that will cause your paddle to twist, these gloves help to prevent this problem.
They are thick and highly padded, which is great for avid kayakers who are going to be spending long hours on the water. When you wear them, you will enjoy protection from all of the elements, including sun, hail, rain, and snow. They also dry quickly, which will prevent overheating on very hot days and will ensure that you are comfortable when wearing them.
​8. ​​MRX Multicolored Sailing Gloves
Review
These gloves are designed to give you the control and confidence that you need when kayaking. Not only will they help you to easily grip your paddle so that you don't lose control of it when in the water, but they offer exceptional protection for your hands, as well.
The palms of these gloves have Amara fabric, which is almost indestructible. By lining the gloves with this fabric, MRX makes sure that your hands are safe out on the water. Additionally, you will love how easily you can get them on and off, thanks to the hook and loop closure.
Since your fingertips are free in these gloves, you can easily tie knots, answer calls, and handle any fine motor projects out on the water without problems. However, the ¾ design still offers plenty of protection. They are comfortable enough to wear for long periods of time and won't chaff or irritate your skin when your hands are wet.
​9. ​​Sea to Summit Solution
Review - Quality Lightweight Option
When heading out for a quick kayaking trip, you may not want to wear heavy-duty gloves, which is why having these on hand as an option is a good idea. They are designed to be very lightweight and to offer you protection from the sun for more relaxed kayaking trips.
Not only are they able to protect your hands from being sunburned, but they are designed to be very flexible and comfortable to wear. This means that you won't want to slip them off halfway through your trip. The flexible wrist and fingers allow you to move easily and to maintain complete control over your paddle.
They do not feature any leather or additional padding, which means that they dry incredibly quickly, which is great for a day on the water. This also means that they are easy to get on and take off once they have been wet. The ¾ design is great for leaving fingertips free for use.
​10. ​​ZIPOUTE Neoprene Diving Gloves
Review
These are great all-in-one gloves for the kayaker who also want to be able to get out of their kayak and enjoy the water around them. They offer incredible hand protection, which means that you won't worry about injury when picking up shellfish or other sharp objects under water.
Thanks to the ergonomic design of these gloves, they fit perfectly to the hand and offer plenty of stretch and movement. This means that you won't have to worry about whether or not your hands will be constricted when you wear them. The flexibility is controlled, however, and doesn't result in the gloves stretching out.
The palm grips on these ZIPOUTE gloves allow you to enjoy extra gripping power, which is great for holding onto your kayak paddle. They also feature a little additional padding in the wrist and plenty of flexibility by the thumb. This reduces the chance of blisters or hand fatigue when wearing these gloves.
Kayaking Gloves ​Buyer's Guide
No matter how long you plan on being out kayaking, your hands can really take a beating and get damaged and hurt when you're out on the water. It doesn't matter if you're going to be kayaking in the middle of the summer or on a cold winter day, you have to take steps to ensure that you are protecting your hands. Buying a great pair of kayaking gloves is the best way to ensure that your hands don't take too much of a beating when you're out on the water, and they will make protecting them easy.
Think About the Fit
One of the first things that you want to consider when shopping for kayaking gloves is how well they fit. Gloves that don't fit correctly on your hands will lead to a number of problems. One of the main issues with ill-fitting kayaking gloves is that a super tight glove will restrict the blood flow in your hands, making them feel colder, but ones that are too loose will cause the material to rub and give you blisters.
Pay Attention to the Material
Many people make mistakes when looking at the material of their new gloves, as this plays a huge role in not only how well they will fit and feel, but also what time of the year they are best suited for. Warm weather gloves are often made from Lycra or Spandex and offer protection without adding a lot of heat to your hands. Neoprene is a better option for kayaking in the winter and is insulated and waterproof. The material will also be a major factor in the durability of the gloves and be a factor in helping to avoid any abrasion issues.
Consider How Thick They Are
One feature that you have to consider is how thick the material is. Many people think that thicker material is automatically better, and while this will offer you more padding, it can be harder for you to easily move your hands, which will wear them out. Another problem is that they can be very hot in the sun. However, gloves that are too thin won't offer you protection against cold weather. I consider glove thickness to be one of the primary factors that drives my purchasing decision.
¾ Finger Gloves
One key feature of some kayaking gloves is when they don't have a full finger. While this does open you up to being much colder, especially if using the gloves in the winter and in freezing water, having some bare skin exposed gives a lot more control over the paddle and when you want to pick things up out of the water. Additionally, these are great for in the summer, as they won't hold as much heat.
Easy Wrist Closure
Another feature that is worth considering is how the gloves are going to close on your wrists. There are some that simply slip on and then are held on by Velcro, which is great, but can easily wear out. While Velcro is perfect for users who want to remove their gloves quickly and easily, another great option is a hook and loop closure. This ensures that you get a great fit each time and, while it also relies on Velcro, allows for more control over how tight the wrist is.
​FAQs: Gloves for Kayaking
How Do I Get the Best Size Glove for Me?
It's easy to get confused when shopping for ​paddling gloves, because the size chart has nothing to do with the size of clothing that you wear. Instead of getting frustrated, all you have to do is take a measuring tape and measure around your palm, staying directly on top of the knuckles. Once you have that size in inches or centimeters, then you can match it with the size chart from the company you are considering.
Do I Really Need More Than One Pair of Gloves?
Kayakers who spend time in the water, both in the warmer summer months and in the cool of the winter, will benefit greatly from having two pairs of gloves. Because summer and winter gloves are made from such different material and offer different levels of protection, you want to make sure that you choose the right gloves for the weather. Having two pairs on hand will ensure that you don't get too hot or too cold when kayaking and will help you to really enjoy your trip.
How Do I Prevent Blisters?
Even with the right size and material gloves it is possible that you will get blisters when kayaking, especially when you are new to this sport. Make sure that you look for gloves that offer plenty of padding around the thumbs and palms, as this is where you will do a lot of rubbing on your paddle. Make sure that you keep any sand out of your gloves before you get in your kayak, as loose sand will rub between your skin and the fabric and can easily cause painful blisters that will take awhile to heal.
How Do I Make Sure I Can Grip the Paddle?
Really thick gloves offer tons of protection in bad weather, but can make it a little difficult for kayakers to grip the handle of their paddle. Luckily, there are products on the market that can be used with gloves to ensure that they get all of the grip possible, even when you are more worried about keeping your fingers and hands warm. Using wax is a great way to make the handle of your paddle grippy so that you don't have to overcompensate by holding the paddle tighter, which can exacerbate arthritis and other hand conditions.

​Final Thoughts

Buying the right gloves for kayaking takes a little research and is a matter of personal preference. While you want to make sure that you will have a great grip on your paddle, you still need to be able to move your hands easily and have complete control over your fingers. Depending on your comfort level with kayaking, as well as the conditions where you are going to be wearing your gloves, you will want to consider the pros and cons of full length, half, and three-quarter fingers so that you can find the pair that is right for you.
As far as kayaking gear goes, gloves are indispensable and will ensure that your hands are protected from the elements, that you don't drop your paddle, and that you can protect your sensitive skin from blisters. I have given you 10 great options to choose from, so picking the pair that is right for you should be easy.
---
For more of our top kayaking gear recommendations, please visit the following articles.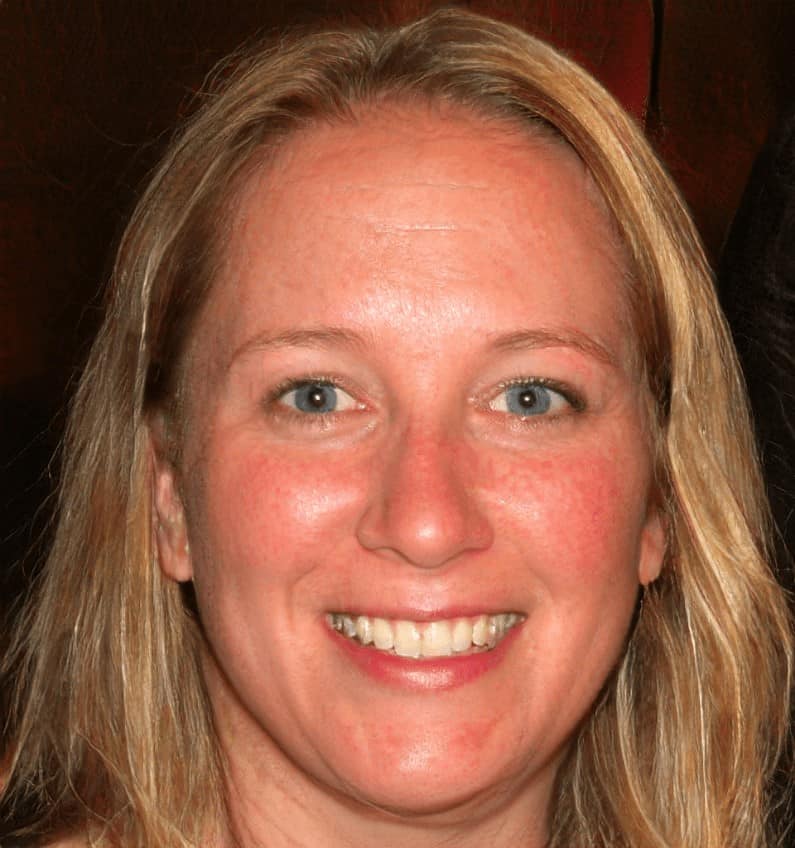 Megan Jones is the lead author of Seaside Planet. She is an avid surfer, scuba diver, and travel enthusiast who takes any opportunity she can to spend time in the ocean. You can learn more about Meg and the rest of the editorial team here.