Looking for the best gifts for nature lovers? You've come to the right place. The perfect gift for the outdoor enthusiast on your list this year should fuel adventure and encourage them to explore the wild with ease. Here we've gathered some of the best items on the market sure to please that special someone on your list this holiday season by bringing them closer to the thing that they love the most- mother nature!
Our Picks for the Best Gifts for Nature Lovers
1. FE Active Eco-Friendly Waterproof Dry Bag 
An absolute essential for any nature lover is the waterproof dry bag for phone, keys, wallet, clothing, travel equipment storage and more! This bag not only keeps essentials safely tucked away while exploring the great outdoors, but it keeps everything inside dry, too. 
This dry bag is made from paddle boarding materials, and carefully constructed to withstand the most rugged outdoor activities. Extremely lightweight at only 2 lbs, this 30 litre backpack features padded shoulder strap support for back comfort, high-strength buckling and mesh lining for better airflow. 
A versatile piece of equipment, this bag can be used for a variety of water and outdoor activities like paddle boarding, boating, hiking, kayaking, camping and more! It also makes a great everyday bag for general use protecting valuables against rain and other harsh weather conditions. 
The outside of this bag features a mesh side netting to hold water bottles and accessories, as well as an exterior cord to hold additional items like camping gear, yoga mats, and other equipment. This dry bag really does do it all!
2. Sunflora Picnic Backpack 
Make having a picnic a breeze by gifting this backpack to the nature lover on your list this year! Not your typical backpack, this bag comes fully equipped with a well organized compartment set of dining ware for 4 people. 
With a large insulated food compartment to hold enough food and drink for 4, this bag is great for keeping picnic items hot/cold/fresh for hours. It also features a well organized compartment holding 4 sets of stainless steel flatware, napkins, plates, plastic wine glasses and a cutting board! All items are fixed in place for easy and convenient travel. 
This backpack also offers a detachable waterproof pouch inside the food compartment, allowing easy storage for ice, chilled beer and more without getting the rest of the picnic items wet. 
The outside of the bag offers additional convenient features like a detachable bottle holder and picnic blanket! With enough compartments and utensils to keep everyone happy, this picnic bag makes a great gift for those who love taking a break outdoors.
3. Lifestraw Personal Water Filter 
Anyone familiar with exploring the great outdoors knows that having access to clean water is absolutely essential! Not only is this personal water filter straw less bulky than carrying bottles of water, but it also prevents running out of water while on the go. 
This water filter straw is a great for hiking, camping, traveling, and emergencies, filtering up to 1,000 litres of contaminated water without the use of iodine, chlorine or other chemicals typically used in filtration systems. It doesn't require batteries, and has no moving parts making it a great tool for the outdoors. 
Removing nearly 100% of waterborne bacteria and protozoan parasites, this water filter even surpasses the EPA filter standards. It's a great alternative to iodine tablets, bulky purifiers and other items on the market. It's compact, easy to use and easy to pack! 
This lightweight,
BPA
free, personal filter straw weighs only 2 ounces and has a high flow rate for drinking right from the water source. It also comes in a sealed bag making it perfect for storage in a supply or travel kit. 
4. CGear Sand Free Outdoor Mat 
For the nature enthusiast on your list this holiday season, the sand free outdoor mat is perfect for a wide range of outdoor activities! It makes a great beach blanket, ground pad, equipment mat and more for a variety of environments and conditions.
Originally designed for military use, this company uses a high-density weave which allows sand, dirt and dust to fall through the fabric without coming back up. This provides ultimate comfort, and less mess while out in the elements and sitting down to relax. 
This sand free mat is made to provide durability, quick drying time and resistance to water, mold and UV damage. It features heavy duty D rings which are perfect for staking down out in the elements and in extreme conditions. 
With numerous size options to choose from, this mat can sit from 3 to 14 people depending on the size. It can be used for the introverted explorer who gets into nature alone, or for family outings- either way it's sure to keep everyone comfortable and sand free while sitting on the ground.
5. Nature's Hangout Window Bird Feeder
A fun way to bring the outdoors in, the window bird feeder is perfect for getting a nature fix indoors! Attracting birds to the window for easy viewing has never been more convenient than this see-through acrylic feeder. It makes bird watching fun and easy, all from the comfort of home. 
Without needing binoculars, watching birds feed right outside the window is sure to make everyone in the family smile. Even cats and dogs have been known to enjoy the show when birds come to feed! 
This bird feeder features a removable tray and drainage holes making it easy to clean. It also comes with quality suction cups for attachment to windows, which is guaranteed by the company to never fall down. 
Whether you're looking for a gift to teach kids about birds, or to entertain the elderly members of the family, this bird feeder is a great way to please the whole lot!
6. Eyeskey Multifunctional Tactical Compass 
If you're looking for a practical gift to give your outdoorsy loved one, this waterproof and shockproof tactical compass might be just the item you're looking for! Designed to be durable, this compass is perfect for those getting out in nature and suitable for boating, camping, hiking, exploring and more. 
This compass floats and it has a 360 degree scale with liquid-filled capsules for stable operating. It also comes with a built-in level bubble for improved accuracy. Built with an optical eyepiece for sight bearings, it also features a light up display for night use when exposed to sunlight during the day. This allows the user to see the reading even when it's completely dark outside. 
Some additional features of this versatile compass device are a conversion chart for angle, gradient and distance on the back of compass. It also features a rotating bezel ring which allows the user to lock in bearings, ensuring you're heading in the right direction. 
This device is useful in so many ways, and protected from the elements making it a great gift for nature lovers!
7. Kootek Portable Tree-Friendly Hammock 
Portable and easy to fit into any backpack, this hammock is great for outdoor activities of many kinds! As long as there are trees, it can safely be hung up without harming the trees for a comfortable lounge outdoors.
This large size hammock fits 2 people allowing you to rest with friends or kids. It's made of a durable parachute fabric material which is great for anti-fray, anti-tear and dirt resistance. The soft and lightweight material makes it easy to fold up and pack away for traveling, and easy to pull out and hang up to chill out. 
The straps are tree-friendly, which means each strap is long enough that the user can wrap it around big trees or other objects without causing damage to the tree. Based on the high reviews, this hammock certainly doesn't sacrifice comfort! Highly rated by outdoor enthusiasts, it's sure to please the nature lover on your list. 
This hammock is ideal for camping, traveling, hiking and sleeping. It's also durable with heavy duty steel carabiners with a smooth edge to prevent scratching the hammock or straps.
8. Nekteck Portable, Waterproof Solar Charger 
For the tech savvy nature enthusiast, or anyone carrying tech essentials with on their adventures, the portable solar charger is great to have on hand when device batteries get low! It's both portable and waterproof making it great for hiking, beach activities, kayaking and more. 
This high-efficiency device is made of 3 solar monocrystalline panels which allow them to power devices plugged into the USB port. Small in size, this charger can easily be folded and squeezed into a backpack simply and with ease. 
For ultimate travel convenience, this item comes with an attachment hook making it easy to attach to gear while on the go for charging. It features a canvas surface and stitching to withstand rugged outdoor use. 
This portable solar charger makes a great gift for both practicality and convenience!
9. Garden Republic Bonsai Tree Starter Kit
A fun way to bring the outdoors in, this bonsai tree seed starter kit gives the gift that keeps on growing! The kit comes with 4 miniature bonsai tree seeds, 4 potting mix pods, 4 burlap pots and 4 printed bamboo plant markers for bonsai name. 
This kit also includes the free ebook of the top 20 bonsai tree growing tips, helping the grower learn the art of growing indoors! This bonsai starter kit is a unique gift for people of all ages, and can even make a great learning experience for children or a relaxing hobby for adults. 
This kit can be perfect for everyone of all skill levels, and with multiple seeds it ensures a higher probability of success! This company also tests each batch for germination rates to make sure they exceed 90% grow rates.
10. Stokes Guide to Birds of North America
Give the gift of fun nature knowledge this holiday season with the guide to North American birds! This guide includes species, photos and useful identification information for birdwatchers, in total featuring 853 bird species. 
With more than 3,400 beautiful photographs of the birds of North America, this book is portable enough to fit in a pocket or backpack for ease in traveling light. The guide certainly comes in handy when hiking in the woods, spending a day at the beach, out on the open water and more! 
This guide covers all significant plumages of bird species, including male, female, summer, winter, immature, birds in flight and more. It offers specialized help in identifying birds through important clues of behavior, plumage, shape and color. 
This book even includes behavioral information for bird species such as detailed descriptions of bird calls and songs, habitat preferences, map of range and more. It also comes with a downloadable CD with more than 600 bird sounds and 150 photographs of common North American bird species making it the perfect gift for the bird lover on your list!
11. Gerber Suspension Multi-Tool 
This tool is a practical gift that is tough, reliable and easy to use. It's butterfly opening, locking system and open frame configuration make it a handy tool for users of all skill levels. 
This multi-tool features a durable stainless steel construction, making it strong yet lightweight. This tool was designed to fit in the tight spots and do the tough jobs, and based on it's high user reviews it does just that! 
Starting with the knives, the tool offers a choice of straight blade for fine cutting or a serrated blade. It also includes a Phillips screwdriver, 2 different sized flathead screwdrivers, and a wire cutter/stripper. The needle-nose pliers on this multi-tool are unlike many others and are said to make the tightest jobs a breeze! 
The multi-tool is one of those gifts they'll be especially delighted to have when they need it most. Keep the nature lover on your list safe and happy this year with this fun and practical tool!
12. One Savvy Girl Ultralight Backpack Cooler Chair 
This savvy 3-in-1 gift is a unique design that converts from a lightweight backpack to a mini stool chair with a built-in cooler bag for drinks and snacks. Great for sitting around a campfire, hiking, beach days and more, this useful bag offers plenty of space inside without compromising comfort outside. 
Made of a high quality fabric with water resistant coating, this bag stands up to the rugged elements and is designed for durability and longevity. It offers plenty of space inside the bag for wherever the adventure leads, and a seat when you're ready to sit down for a cold drink. 
Highly rated for comfort, convenience and style, this portable chair-cooler-backpack combo only weighs in a 3 pounds! This makes it the perfect size for ease in carrying and storing just about anywhere. The company also offers a lifetime guarantee providing assurance that the user will be pleased. 
Final Thoughts
The perfect gift for the nature enthusiast on your list should either fuel adventure, keep them outside for longer or encourage exploring the wild ease. Using this list, you're sure to find that right item to make them smile this holiday season! 
From multi-tools to window bird feeders, tree-friendly hammocks, personal water filter straws and more- buying for the outdoorsy folks in your life is simple with plenty of great products on the market to make adventuring a breeze.
Did we miss an item that you think deserves to be in our list of great gifts for nature lovers? We'd love to hear about it in the comments below!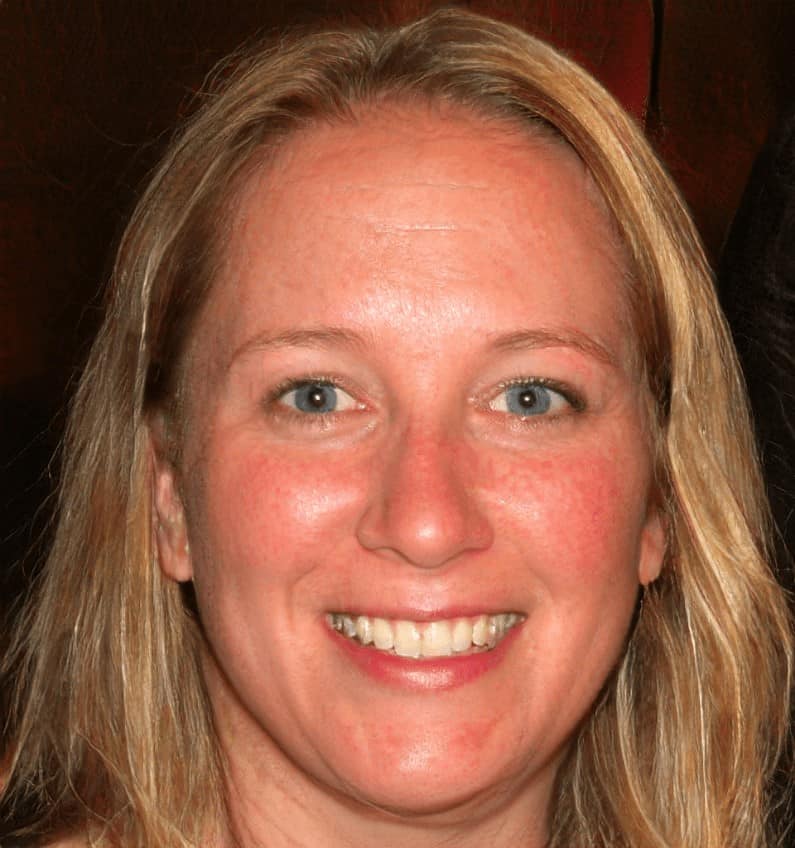 Megan Jones leads the editorial staff of Seaside Planet. They are a multidisciplinary team of outdoor adventurers, water sports lovers, and passionate beach goers. You can learn more about Meg and the rest of the editorial team here.