Is a beach day truly a beach day without a frisbee? We think not! There's a reason why one hundred million Frisbees have been sold since their invention in 1871. This timeless sport can be enjoyed by anyone and is perfect for a fun day with friends and family at the shore. This game is portable, fun and suitable for the whole family.
Your free promotional frisbee is not going to cut it this summer! It's time to upgrade and let the fun begin. Impress your friends and family on the beach with a trendy new frisbee that will give you more glide and power in your throw. 
If you thought a frisbee was a simple toy, think again! We have reviewed five of the best frisbees for the beach to help you decide which one is right for you.
Comparison Chart
Discraft Ultra Star Sport Disc
Sun Bum Ultimate Disc Flyer
Maximum Distance and Speed
Advanced Aerodynamics and Stability
Maximum Distance and Speed
Advanced Stabiliy, Speed and Aerodynamics
Maxiumu Stability and Speed
Suitable for Ultimate Frisbee
Suitable for Ultimate Frisbee
Suitable for Ultimate Frisbee
Maximum Distance and Speed
Discraft Ultra Star Sport Disc
Advanced Aerodynamics and Stability
Suitable for Ultimate Frisbee
Maximum Distance and Speed
Sun Bum Ultimate Disc Flyer
Advanced Stabiliy, Speed and Aerodynamics
Suitable for Ultimate Frisbee
Maxiumu Stability and Speed
Suitable for Ultimate Frisbee
Best Frisbee for the Beach Reviewed
1. Innova - Champion Discs DX Destroyer Golf Disc
Review
Disc golf is very similar to golf but it's played with frisbees. The object is to get the disc into a series of metal baskets on a course in as few throws as possible. Although the Innova destroyer is a disc that's been designed for this sport, you can also use it on the beach for practice or simply for fun.
If you want to step your game up a notch, this is the frisbee for you due to its weight and predictability. Beginners may find it a bit tricky at first but will soon get used to it. It's perfect for players with a powerful and precise throw.
If you're throwing into headwinds, the Innova destroyer will remain stable through the air on both short and long distances. You'll get the most out of it if you are a sidearm thrower with lots of power. It comes in a variety of different weights which affects the speed. You'll easily achieve a consistent throw once you get used to the weight of the disc.
The Innova destroyer does tend to pull a bit left but will become more stable as you wear it in.
2. Discraft 175 gram Ultra Star Sport Disc
Review
Esquire magazine listed this frisbee among the 31 things all men should own. Besides it's trendy looks, it also delivers on speed and stability.
Did you know there is a 7-player frisbee game like soccer called Ultimate? The Discraft is the official standard for the sport, in fact it was the official frisbee of the USA Ultimate Championship Series held in 1991.
The Discraft is great for both distance and balance in your frisbee throwing. The soft and flexible plastic makes it great to catch, and its stability will increase your confidence when throwing into headwinds because it does not lift and fall. This disc is great for trick shots which you can find instructions for on YouTube.
It comes in some funky colors and designs. It even comes in UV, so there's no reason to stop playing after dark. Whether you're a beginner or a more advanced player you'll enjoy the ease and glide of this frisbee.
3. Star Destroyer 165-170g
Review
The Star Destroyer is a great frisbee for windy beach conditions. Some players have even described it as being 'over stable' with its predictable flight path in strong winds.
Much like the Innova destroyer, this disc is suited to more advanced players or those who want to improve their game. It's forgiving in extreme weather conditions making it perfect for practice. You'll need a powerful throw as it is a fast and stable long distance driver. If you have a tendency of throwing off axis the star destroyer will accommodate for this.
The bright colors make the Star Destroyer easy to find if you miss a long distance throw and it ends up in the bushes. We recommend buying the maximum weight to get great distances on your forearm throw.
This disc is a bit tricky on a backhand throw but with some practice it will serve you well for this too. If distance and speed are important to you this disc is a good option. Once you master your technique you will have the Star Destroyer gliding through the air.
4. Sun Bum Ultimate Disc Beach Flyer
Review
After a long day lounging on the beach, it's normal to want to get some energy out and one great way to do that is by passing around a disc flyer. This Sun Bum flyer is designed to be great on both still and windy days, which means that users won't have to worry about it falling flat on the sand or about it being swept away and blown out to sea due to a strong gust of wind.
The bright yellow color of this disc is sure to grab everyone's attention and the color makes it much easier to find on the beach than a duller or more neutral shade. Additionally, the fun monkey printed on the top of the disc is a great way to tell who it belongs to and is sure to make everyone playing smile, thanks to the fun appearance.
Unlike some other discs that are too light or too heavy, this one is regulation size and weight, which means that it is great for practice and designed to be perfect for throwing. It also has ridges around the edges that provide extra grip for playing, especially when it has gotten wet.
These extra ridges aren't so large that they are uncomfortable; rather, they are just big enough to provide a little traction when catching and when throwing the disc. The ridges, along with the gentle curve of the edge of the disc, make it incredibly easy and fun to throw and ensure that users will be able to easily perfect their shots when playing.
Because mistakes happen when playing with discs, this one is designed to float so that it can easily be retrieved from the water. The bright yellow color makes it easy to spot when it lands in the ocean and the design of the disc and its weight of just 175 grams ensures that it will stay afloat until it is retrieved.
Thanks to the design of the disc, it is surprisingly comfortable to catch and doesn't have any sharp edges that will cut into a player's hand. This makes the disc perfect for long games at the beach.
5. Discraft Super Color Ultra-Star Disc
Review
Throwing a disc back and forth on the beach is a great way to soak up some sun and spend time with friends but it's important to choose the right disc so that it will not only be easy to catch and to throw but so that it will last for a long time. This disc from Discraft is not only designed as the standard for the sport of Ultimate but is fun and easy to throw, which is great for amateurs and professionals alike. Not only are there many different color choices to choose from, including a glow-in-the-dark option that is great for playing at night, but this disc is designed to be easy and comfortable to throw. It has just enough bend to the plastic so it isn't rigid enough to hurt when being caught.
Unlike other discs that have too much bend, however, the bend on this disc doesn't interfere with its flight. This means that this disc is great for throwing both short and long distances and it won't wobble and then fall to the ground or be caught up by a breeze and blown off path.
The Discraft is not as domed as other discs on the market and it is this small change in design that helps to prevent it from being difficult to control. Thanks to the slightly flatter design of this disc, it cuts through the air and isn't affected as much by breezes, which is great for especially windy days on the beach.
Because users can choose their favorite color, they can easily pick one that will be easy for them to find if they lose sight of it on the beach or in the water. If it does happen to land in the water, this disc will easily float, making it simple to find and retrieve it without a lot of effort. Finally, the grip of this disc is greatly improved, thanks to the inclusion of small ridges around the circumference. While the ridges don't interfere with flight or make it difficult to throw the disc smoothly and correctly, they do make it a lot easier to hold onto the disc and to grip it when hands are wet or tired.
Beach Frisbee: Buyer's Guide
When you're heading out to the beach and are going to bring along a frisbee for the day, just any old disc will not do. The beach often will have a strong breeze or windy conditions. Additionally, the environment has elements that can be harsh on lower quality products. The sand, salt water, UV rays from the sun and a variety of other conditions can quickly degrade a cheap frisbee.
Whether you are just planning to toss a frisbee with kids, use it to get your pup some exercise, or want to have a competitive game of ultimate frisbee, you are going to want a disc that will function effectively for your enjoyment and success. The following are some important features to factor into to your search and decision-making:
Weight
A frisbee designed for the beach will weigh at least 175 grams. Frisbees with similar designs that weigh more are typically more stable, easier to control and fly longer and faster. Beach conditions are often windy, thus a heavier disc will handle the conditions much more effectively.
Floats
A frisbee for the beach must float or you will eventually lose it. No matter how skilled you are, at some point your frisbee is going to find the water, If it doesn't float it can quickly sink and be swept away with the current and waves.
Durable Material
Purchase a frisbee that will withstand UV Rays, salt, sand, rocks and even a dog's bite. Regularly used, a frisbee will have to endure a lot of wear, tear and scuffs. 
A harder plastic will withstand the environmental conditions better, however can be harder on your hands, especially beginners learning how to catch the disc. 
Frisbees made from fabric or foam are softer and generally are intended for kids to play with safely. However, they will be less resistant to the elements and the wear and tear of regular use.
If you plan to bring your four-legged buddy along and she/he loves to chase a frisbee you will want to look for a more flexible and softer material that won't hurt your dog or damage their teeth. There are several discs designed specifically for use with your pup at the beach.
Generally a good idea is to purchase a frisbee made with a quality material. The sun and heat can cause softer discs to become floppy, while on the other hand hard plastics that are made with cheaper, thin plastic will likely easily crack or be damaged. Check the material used and the quality of the design in making your decision.
Contoured Grip
The grip on your frisbee is an important consideration, as it will allow you to have better control and throw greater distances, while also helping you to catch the disc. Frisbees with a textured, contoured and a deep rim will give you a better grip on the disc.
Aerodynamic Design
Design will impact how even, how accurate and how long a distance you are able to throw. Whether you are throwing the disc forehand or backhand, you are going to want a frisbee that will maintain a stable flight and thus maintain the direction it is thrown.
Color and Design
Frisbees come in a wide range of colors and designs. Find one that fits your personality, is visually pleasing and is easily to seen:
Orange is one of the easier colors for an individual's eyes to see. 
Blue may seem beachy but can be difficult to see in the water, as it will blend in with the water's color. 
White can blend with clouds or the skyline, making it challenging to see.
Cost
The rule, "you get what you pay for" applies here but that doesn't mean you have to break the bank. There are high quality products that are reasonably priced. Do your research, read the reviews, narrow your selection and then factor in the cost to ensure you get the best frisbee for you and your needs.
Final Thoughts

Choosing the right frisbee for the beach is important whether you're a novice or an advanced disc player. If you're a beginner who wants to take your throwing skills to the next level, the two Destroyer discs will challenge you to do this as they are not the easiest to master. It will take some time and patience, but once you learn the technique, you will get good performance from these discs. When you start throwing faster and further with a more direct flight path you will start to enjoy these two models more and more.
The Discraft Ultra Star is perhaps the highest rated and reviewed option on the market of all 5 of the models that we reviewed. Besides the fun and colorful designs, it is also a versatile disc for a variety of play. Any level player can use it, even in windy weather conditions. It is a lightweight disc which will make learning easier for beginners, and it'll make tricks fun for those who are more advanced.
If you're looking for other beach gear reviews and guides, check out other Seaside Planet recommendations like
Essential Beach Vacation Gear
, the
Best Beach Volleyballs
, the
Best Waterproof Radios
for the beach, the
Best Waterproof Duffel Bags
and more!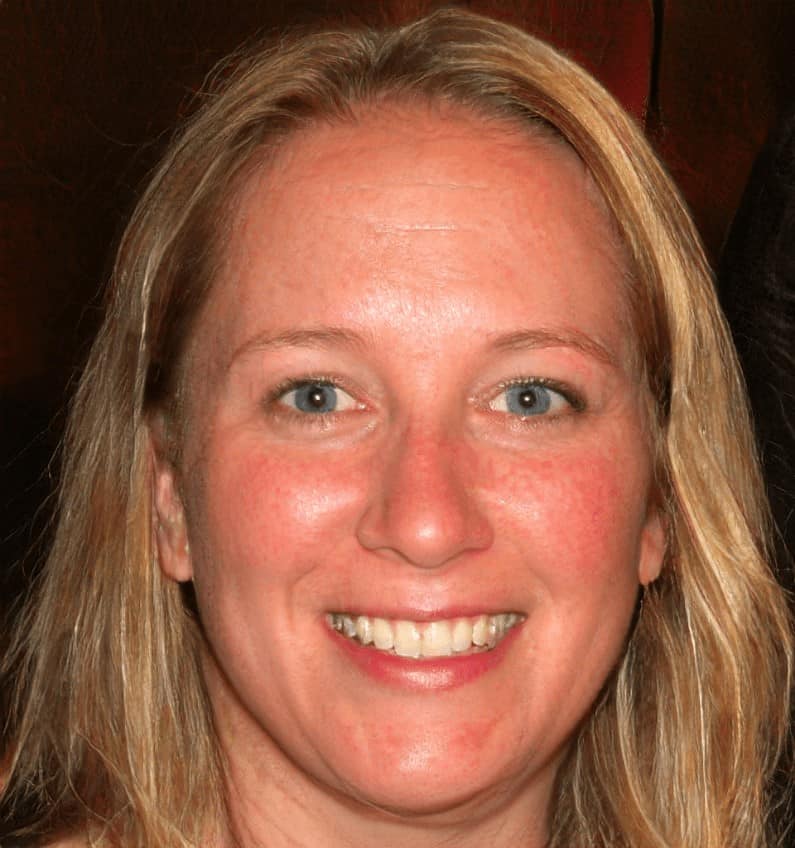 Megan Jones leads the editorial staff of Seaside Planet. They are a multidisciplinary team of outdoor adventurers, water sports lovers, and passionate beach goers. You can learn more about Meg and the rest of the editorial team here.