If you're looking for the best floaties for adults, you've come to the right place! Lounging in the sun with your toes in the water, gracefully floating on the water's surface is a relaxing and enjoyable experience that's best spent with a quality float. Not only do floaties help you escape the hot sand of the beach, but they offer a fantastic way to catch some rays and relax in the water with friends and family. Whether you'll be using the floatie when heading to the beach, pool, or other marine environments, if it's not quality you'll end up with more hassle than fun.
Because there are endless options of adult floaties on the market today, we've created this simple guide of the best products to make your search an easy one! To help you find a quality, durable, resilient and stylish floatie, we've even included a buyers guide below to help you choose which is best for your needs on the shore. Keep reading to choose which float is right for you and get floating in the water as soon as possible!
Comparison Chart
​Intex River Run Sports Lounge Floatie
JOYIN Inflatable Swim Tube Raft
Lightweight 5 Pounds & Portable
Lightweight 2.11 Pounds & Portable
2 Cup Holders & Grab Handles
Watermelon, Kiwi & Lemon Design Patterns
Mesh Bottom To Keep You Cool
Phthalates Free, 0.25 mm Thicker Material
15 Inch Openings Best For Smaller Adults
​Intex River Run Sports Lounge Floatie
Lightweight 5 Pounds & Portable
2 Cup Holders & Grab Handles
Mesh Bottom To Keep You Cool
JOYIN Inflatable Swim Tube Raft
Lightweight 2.11 Pounds & Portable
Watermelon, Kiwi & Lemon Design Patterns
Phthalates Free, 0.25 mm Thicker Material
15 Inch Openings Best For Smaller Adults
The Best Floaties for Adults Reviewed
1. Chillbo Don POOLIO Floatie
Review
If you need a great multi-use floatie, the Chillbo Don POOLIO is a great way to go. It is durable, easy to set up, and it can be used for multiple purposes.
The Chillbo Don POOLIO is a cool adult floatie. For one, it is very durable as it is made with ripstop fabric. Being on the beach or bumping into some rocks in the water should not cause this floatie to pop. It is one of the more rugged adult floaties out there right now. In fact, it can hold up to 440 pounds, which is very impressive. Although the Chillbo Don POOLIO can hold so much weight, it itself only weighs 2 pounds. This is convenient because it makes this floatie very easy to transport.
Of course, this item is inflatable, which is convenient because it makes it easy to transport. However, unlike other large floaties which require you to blow your lungs out to inflate them, this thing only needs a good gust of wind. Simply open the opening, grab the floatie, and swing it around a bit to fill it with air. It really does not get any easier than that.
Moreover, the Chillbo Don POOLIO has been tested for multiple uses and it can act as an ocean floatie, a pool floatie, a simple air mattress, a cot, and even as a snow sled as well. In our opinion, this is by far the best floatie for adults out there. This item is quite soft, comfortable, and it is pretty easy to fall asleep on it. Overall, it's a quality product and we believe it's a good purchase.
2. Intex Explorer 100
Review
When it comes to adult pool floaties, this Intex Explorer 100 – 1 person boat, is a pretty neat option to go with. You may not be able to fit multiple people on it, but it is more than good enough for one person. It may not be anything overly special, but it has a couple of neat features and is a good value.
What you need to be aware of here is that the Intex Explorer 100 is really only ideal for small adults. The interior space, along with the 120-lb. weight capacity should be enough to fit a small adult or a child with ease. However, be aware that larger women and even average-size men will not be able to sit on it and have it float; it just cannot handle that much weight, plus it has limited room too.
With that being said, the coloration does look pretty cool, and at the very least, the orange color is highly visible so people can always see you. This is just a little inflatable boat, nothing too special. The Intex Explorer 100 does come with welded oar locks so you can actually use oars or paddles with it like a real boat. It is inflatable, which is a bit of a pain, because there is simply no great way to inflate it, but it does have 2 air chambers to help make it a little safer.
3. Sun Pleasure Giant Party Bird
Review
This adult floatie is very large, can fit up to 6 people, and looks awesome too. It is pretty much like an inflatable floating party deck for you and your friends, one that looks like a huge pink flamingo.
The Sun Pleasure Giant Party Bird is a really neat option to keep in mind. It is 10-feet wide and the head reaches over 10 feet high. It is bright pink and can definitely be seen from far away. It is like a big party floatie. It features comfortable seats with armrests so you can all relax. This item also comes with cup holders, plus some coolers too, which is nice because you can keep all of your drinks cool.
It is inflatable, which means that you can easily transport it and carry it around. When not inflated, it is a pretty compact item, but it does have a good amount of weight to it. The floor on the Sun Pleasure Giant Party Bird can fill with water to keep your feet cool all day long. It is not the most durable item out there, as it is susceptible to being punctured, but to be fair, it is only intended for calm waters.
4. Intex River Run Sports Lounge Floatie
Review
If you want to spend some time lazily floating in the lake or pool, then you will need to invest in a great water float, and the Intex River Run Sports Lounge is sure to meet your needs and provide you with the support that you need to enjoy the water. This great lounge is incredibly durable and well-constructed, which means that it can stand up to being used out in open water and not just in a home pool. Additionally, it has a number of features that make it easy and fun to use.
One feature that you'll love with this float is that there is a built-in backrest that makes it easy to lean back and enjoy the weather. Additionally, the mesh bottom of the float ensures that you will stay cool on a hot day. Users love that there is a grab rope all the way around the circumference of the float that makes it easy to grab onto it, and the two handles are sturdy and reliable.
Two built-in cup holders make it easy for you to have easy access to water or other beverages while you are floating, which is important if you are in the hot sun and are worried about dehydrating. Additionally, thanks to the unique connection system, you can easily hook up other Intex products such as more tubes or coolers so that you and your friends can all stay close to each other while on the water.
5. Aqua Monterey 4-in-1 Multi-Purpose Inflatable Floatie
Review - The most flexible float for adults
Unlike other inflatables that can't convert to another shape or system, this impressive inflatable can easily become an exercise saddle, hammock, drifter, or lounge chair, depending on your needs and desires. It's very easy to convert the inflatable between the inflatable lounge styles, making it simple for users to switch it up during the day.
Not only is this inflatable comfortable for all-day use, but it is highly portable. Since the pillows can easily be deflated, making it easy to take it on the go, and the fabric folds easily, you can stash it in the car for impromptu pool or beach trips. The inflation system is fast, but still prevents any water from entering the inflatable, which would cause it to fail when in the water.
The weight capacity on this inflatable is an impressive 250 pounds, making it perfect for most adults to be able to use when in the water. It's designed to float evenly, making it simple for people to get on and off of it in the water. This is ideal for users of all ages who may otherwise struggle with getting on or off of a float.
The durable valve caps are designed to stay in place when the inflatable is blown up, preventing slow leaks from occurring. They are easy to press down into the tubing so that they don't get caught on a swimsuit and pull back out. Adults can easily inflate this inflatable without the use of high-pressure air, allowing them to inflate it in any location. For our money, this is one of the best floaties for adults and makes a great pool lounger.
6. JOYIN Inflatable Swim Tube Raft
Review
Swim tube rafts are designed to keep people comfortable floating in the water and to ensure safety but this doesn't mean that they have to be boring. These fun swim tube rafts are bold, bright, and eye-catching, making them a great option for anyone looking for a swim tube raft that is fun and safe.
They are made from durable materials that are free from phthalates, making them safe for children to use in the hot sun without worrying. Since the material used is thicker than on other tube rafts, they are not going to break or tear easily, giving users peace of mind that their rafts will last for a long time.
Designed to be used by children as well as adults, they inflate to 32.5", offering plenty of support and buoyancy as long as they are blown up correctly. While younger children can use them with a little adult help and support, they are best suited for use by adults or children who are at least nine years old.
Not only are these bright colors fun but they make it very easy to see the rings and whoever is using them, even across a busy pool. This gives parents peace of mind that they can keep an eye on their kids without worrying about their safety in the water. Additionally, the tight seams and durable air valve allow these tubes to be blown up easily without much effort and to retain the air without leaking.
Buying Guide

Who says water adventures and pool fun is only for kids? Whether you are lounging with friends in the pool or enjoying family camping at the beach, pool floats for adults are an excellent way to have some fun in the water this summer. Pool floats for adults can provide hours of entertainment, give a place to socialize with friends, attach to a boat for pulling, and perhaps hold an adult beverage or two. Several pool floats are made with durable materials, guaranteed to last for years of fun and adventure. Strong construction can make adult pool floats capable of holding several people, with weight limits exceeding 800 pounds. Plus, many pool floats have key performance features, such as oversized valves, to allow easy inflation to start the water fun sooner.

Easy In and Out
When purchasing a pool float intended for adults to use, be sure there is an easy way to get in and out of the float. Many pool floats will have a small, inflatable platform or step to give people a place to position themselves before getting into the float. Several floats come with durable, plastic handles attached to the sides of the float. Not only can these handles be used as support to enter and exit the float, but many are strong enough to attach to a boat for pulling. Different materials and structural support within the float can also help with in and out access. PVC plastics and integral mesh can help with entering and exiting the pool float.
Cooler/Cubbies
A key feature to any adult pool float is room for adult beverages. If floats are intended for one to two people, it is common to have individual inflatable cup holders positioned around the edges of the float. For adult floats that are meant for a crowd, several even include a large integral cooler, sure to fit several drinks for a sunny afternoon. Other pool floats contain separate inflatable cubbies that can be used to hold sunglasses or even a cell phone. Having a dedicated place to keep your belongings is a safe and secure way to keep items out of the water while conveniently within reach.
If you choose a floatie model without a cooler or cubbie included, consider purchasing one separately. Find out our recommendations for the best beach cooler options here:
Room for a Party
While adult pool floats intended for an individual are certainly fun, many adult pool floats are intentionally oversized to allow for an entire group to socialize and enjoy the water fun. When purchasing a new adult pool float, be sure to check the recommended number of people the float can support. Most adult pool floats can accommodate 2-4 people, but some larger models can support up to 8 people at once. It is very important to read the weight limit of the pool float before overloading the float with too many people.
Anchor
Part of the fun of being with a group of people is being able to set yourself up for a day of fun on the water. Many larger adult pool float models have the ability to be anchored to the bottom of the pool, lake, or pond. Be sure to check the construction of the anchor point to make sure it is secure. Several pool floats will utilize either a plastic construction or a nylon webbed material anchor point. Other pool floats will have a separate anchor bag that can be filled with sand or water to weigh down the float. An anchor is a great way to provide a base camp in the water, without the risk of floating away with the current. On any pool float, check for an anchor point and the recommended method to keep the pool float tied down.
Valve Size
A more technical aspect to an adult pool float, the size of the valve is very important. Several adult pool floats are oversized, so to inflate the float using an air pump is strongly encouraged. Products will often list the specific thread size of the air valve to ensure compatibility with commonly used air pumps. Further, pool floats often contain special oversized valves to allow for easy inflation/deflation. The larger valve size allows for more air to enter the float quickly, so you can begin your summer fun sooner.
Frequently Asked Questions

Do pool floats have a weight limit?
Yes, and each float has a very specific weight limit associated with that particular make or model of float. Some party floats that can accommodate several people can exceed an 800 pound weight limit, while many individual floats can accommodate a maximum of 200 pounds. Always check the specific weight limits of any pool float before purchase to make sure it is safe to use.
Is there a pump included with pool floats?
As a general rule, most adult pool floats do not come with an air pump. Some larger adult pool floats however, come with their own specific air pump, so make sure you read the individual product specifications thoroughly. If a pump is not included, you will want to purchase an air pump separately or use an existing pump to easily inflate a pool float. Be sure to check valve sizing and thread size to make sure that your pump is compatible with the pool float before purchase.
Can I pull a float with a boat?
it purely depends on the model of adult pool float purchased. Several adult pool floats come with durable handles located on the sides of the floats. Many are made of strong enough materials for towing, and are specifically intended for boats. Before attaching to a boat, check the product specifications to ensure the handles are strong enough to use for towing.
How long will an adult pool float last?
Longevity of an adult pool float depends on how well the float is cared for and the amount of use. Many adult pool floats are intended to last for years and are built with long-lasting materials. Several adult pool floats are constructed using strong nylon material to provide a durable, puncture resistant pool float that will last for years.
Final Thoughts

If you need a good floatie for adults, we personally like the Chillbo Don Poolio. It is very durable, it is comfortable, it can be used for a number of purposes, it is easy to inflate, and it looks cool too. All in all, we think that it is the number one option to go with, although all of the other options work just fine too. It's all about being relaxed and having fun on the water. So, grab your favorite inflatable float and enjoy the day!
Did this guide help you choose a floatie for your next day relaxing on the water? Tell us about it in the comment section below! Additionally, check out other Seaside Planet water gear review guides like the Best Towels for Swimmers, the Best Waterproof Watches, Choosing the Best Sunscreen, and the Best Water Shoes.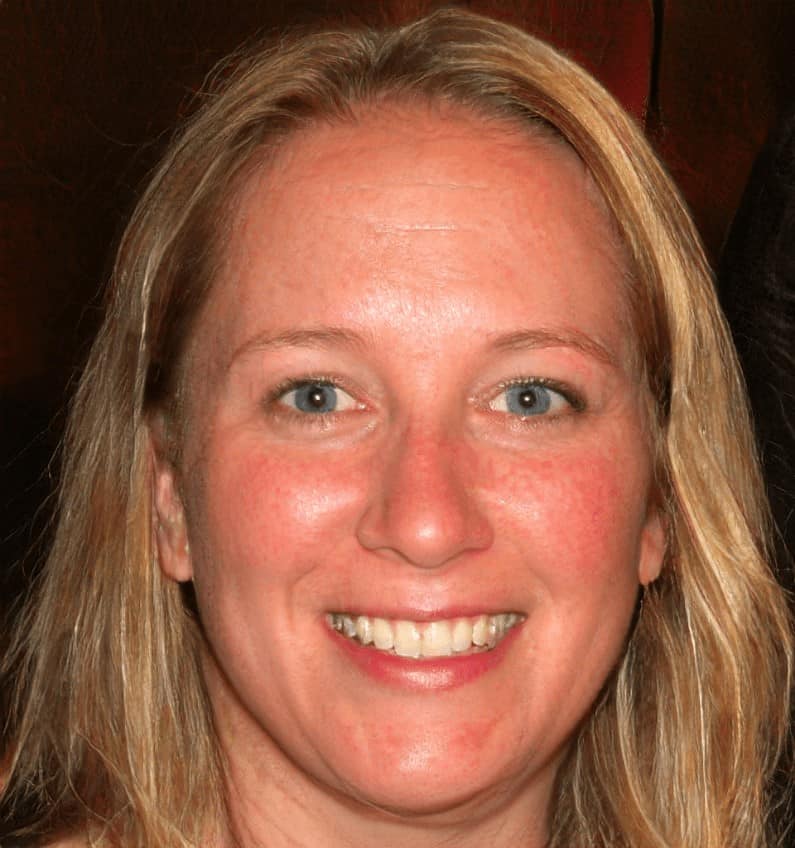 Megan Jones leads the editorial staff of Seaside Planet. They are a multidisciplinary team of outdoor adventurers, water sports lovers, and passionate beach goers. You can learn more about Meg and the rest of the editorial team here.